In Trevor Paglen's Limit Telephotography, the Wild West is flattened into out-of-focus images. A region so mythologized by road trip novels, cowboy films and country songs—and an integral part of the freedom-obsessed self-image that the USA has always been so determined to promote—is rendered semi-abstract, beautifully nondescript. It is a landscape long represented by American artists, from early luminists like Albert Bierstadt to Georgia O'Keeffe's stark New Mexico paintings and the mundane and sublime photographs of Stephen Shore. In the popular imagination it is John Wayne's world, a stage set for colonialist fantasies of saloon bars and shoot outs. But it is also a site of very real and very secret contemporary conflict.
Paglen's series of hazy images depicts a range of military installations around the deserts of the West, tucked away in the states of Utah, Arizona, California, Nevada and New Mexico. Though many of them are responsible for combat training, some of these sites contain special units known as "black" facilities that undertake classified operations such as testing cruise missiles and electronic warfare systems, as well as tracking and controlling satellites. Huge stretches of no-go zones surrounding these bases make it impossible to see many of them with the unaided human eye; Nevada's Nellis Range Complex being the largest, at 4,687 square miles of restricted land and 12,000 square miles of restricted airspace.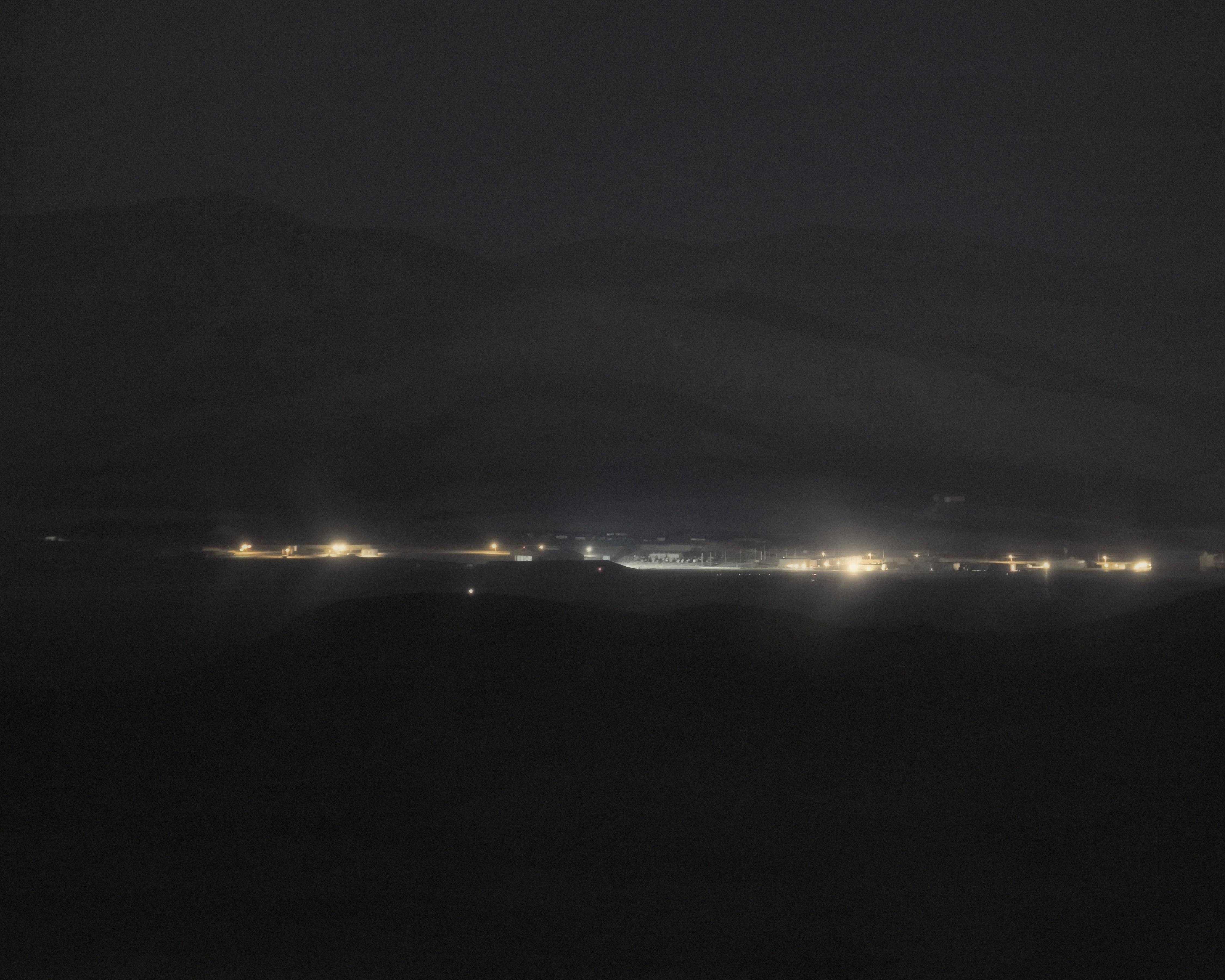 Determined to be an artist, geographer and journalist all in their own right, Paglen developed a technique for photographing these spaces by using lenses designed for astrophotography. He has commented on the fact that it is actually much easier to make images of far off planets than the military bases due to the miles of atmosphere that stand in front of the lens and don't exist out in space. And so his photographs uncover pretty much nothing—without their captions they are simply elegant abstracts made up of pale beiges and blues wobbling in the heat. They are reminiscent of Rothko and other colour field painters, who, funnily enough, were rumoured to be funded by the CIA. We are reminded of how deeply the military is embedded in American culture and, literally, the landscape.
Rebecca Solnit has written extensively about Paglen's work in the context of warfare. In an essay for his book Invisible, she states that "there is a landscape of war and it includes munitions factories, mines, ships, barracks, bases, recruiting centers, and afterward veterans' hospitals." Paglen reveals that much of this landscape exists within the American southwest.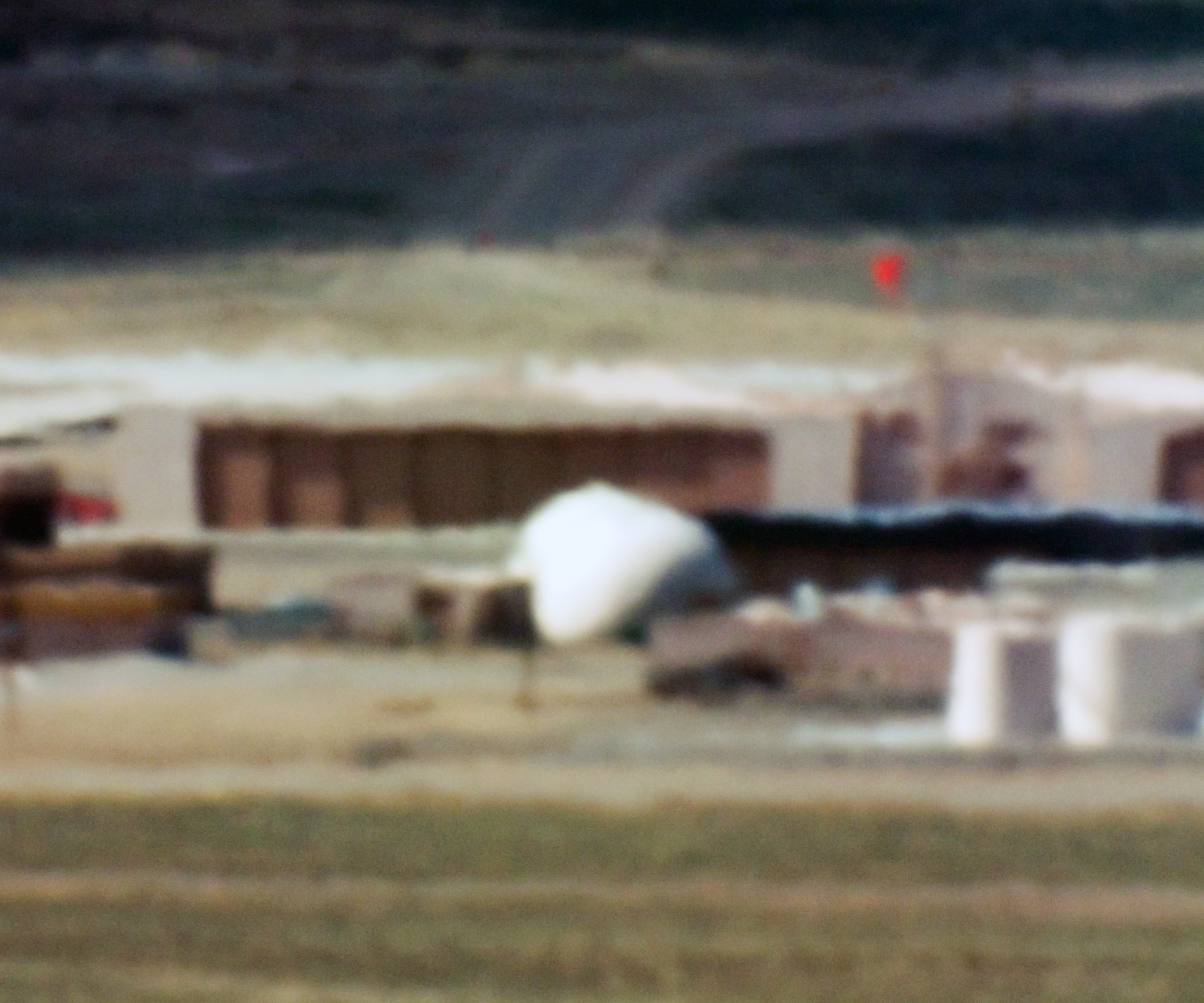 The series demonstrates the "war on terror" ethos of the American government: demanding visibility from its citizens in the name of public safety whilst implementing reams of operations that are distinctly hidden from view. It brings us face to face with these spaces and yet they remain impenetrable. But the images were made in a pre-Trump America, and as he attempts to delve even further into individuals' citizenship on US census forms, state surveillance looks set to become more invasive. At the same time, one imagines, the West of Limit Telephotography will only be getting wilder.