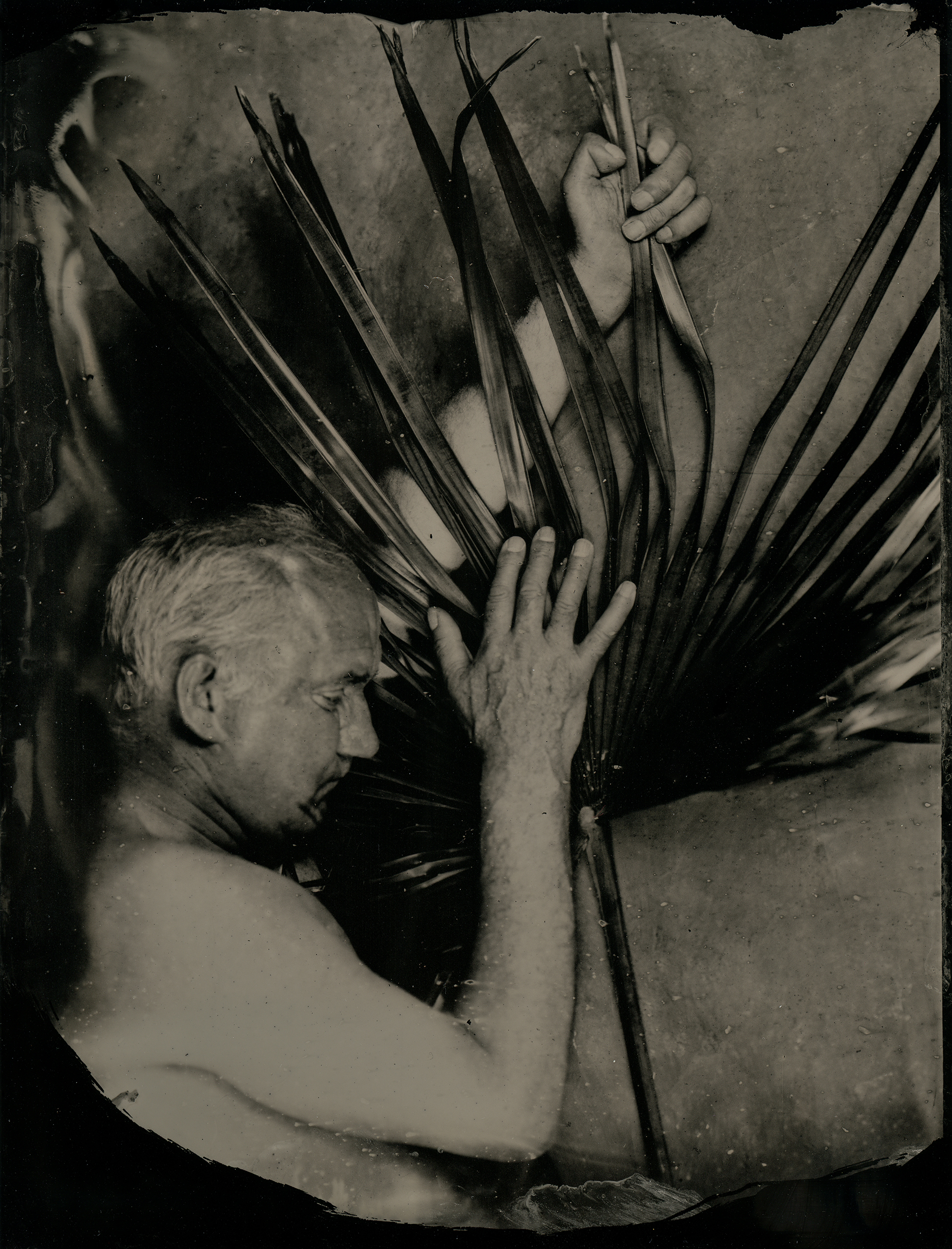 Nicolas Laborie explores, in inky black and white, the connection that we hold with plants—why we care for them, gift them, fill our homes with them. In many of his images, photographed using a Victorian process known as wet plate collodion, plants are shown alone, explored almost architecturally, filling the frame and obscuring any clear sense of scale. They appear wild, and also call the mind early botany photography, when new species are presented as something as yet undefined, unusual in their forms. At times in Laborie's work, plants are photographed alongside the nude human form (and sometimes the nude is photographed alone), a way for the artist to convey the natural affinity that we have with these other lifeforms. I spoke to him ahead of his upcoming show at the Muse Gallery in London's Portabello.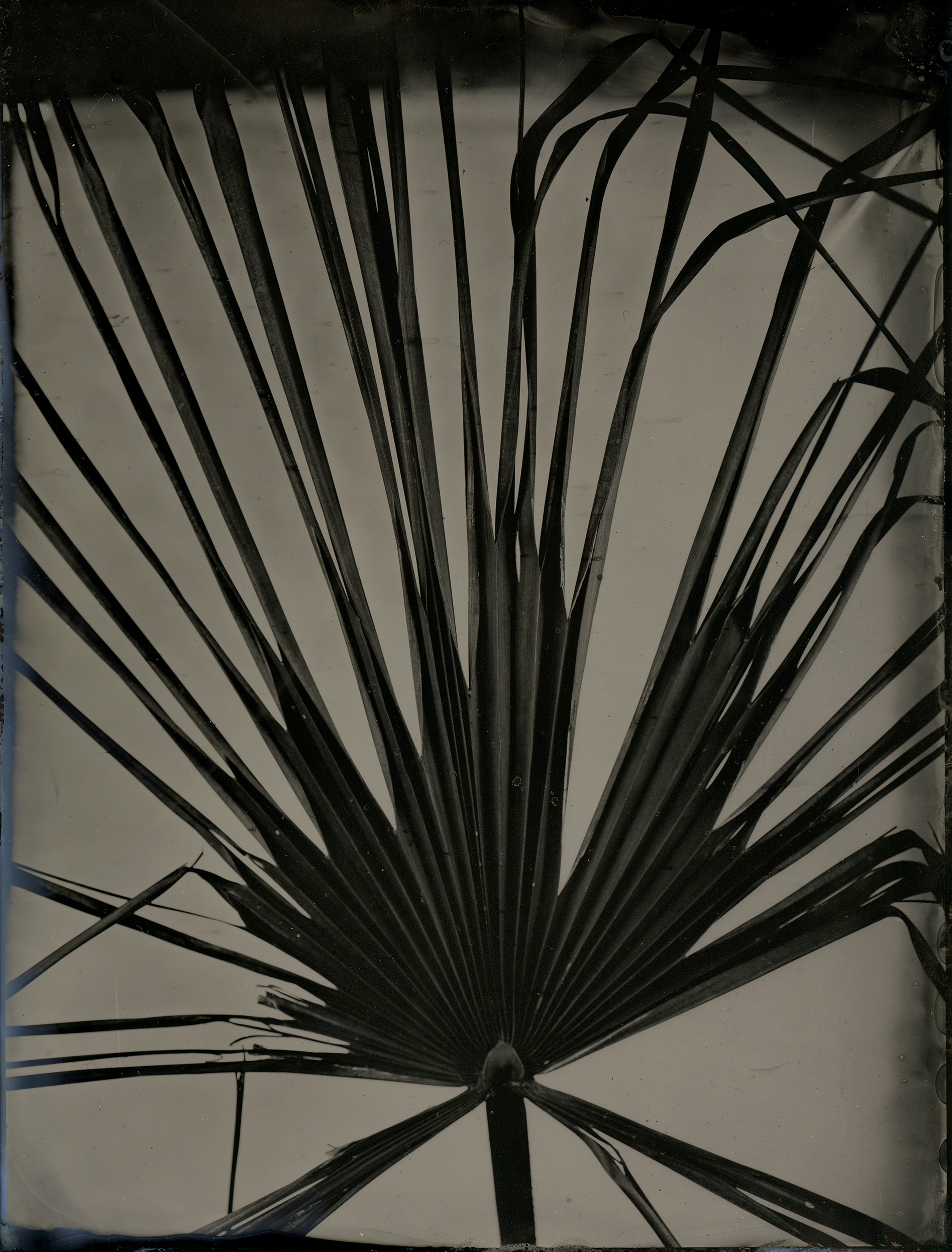 Can you tell me a bit about the work that will be shown at the Muse?
The show at the Muse Gallery in Portobello is a reflection on my new limited edition photography book, featuring a wet plate collodion series of nude figures and botanical studies, which show the deep link between the language of flowers and the human condition.
The exhibition features original plates from the book, as well as limited edition prints and previously unseen work that is presented alongside haiku poems. I also created a video, initially to use as a teaser to bring across the idea of the book. With composer Martin A Smith adding a unique soundscape to the moving image, this has turned into a piece of video art that invites viewers to meditate in moments.
You work with a Victorian photographic process, wet plate collodion. How did you first discover this technique and why did it appeal to you?
There was a time when I wanted to reevaluate my relationship with photographic art. I needed to challenge myself, and instead of looking forward I went back in time, to 1851 when the process was first created. In our digital and fast-paced world, wet plate collodion was the perfect art form to practice mindfulness within my creative practice.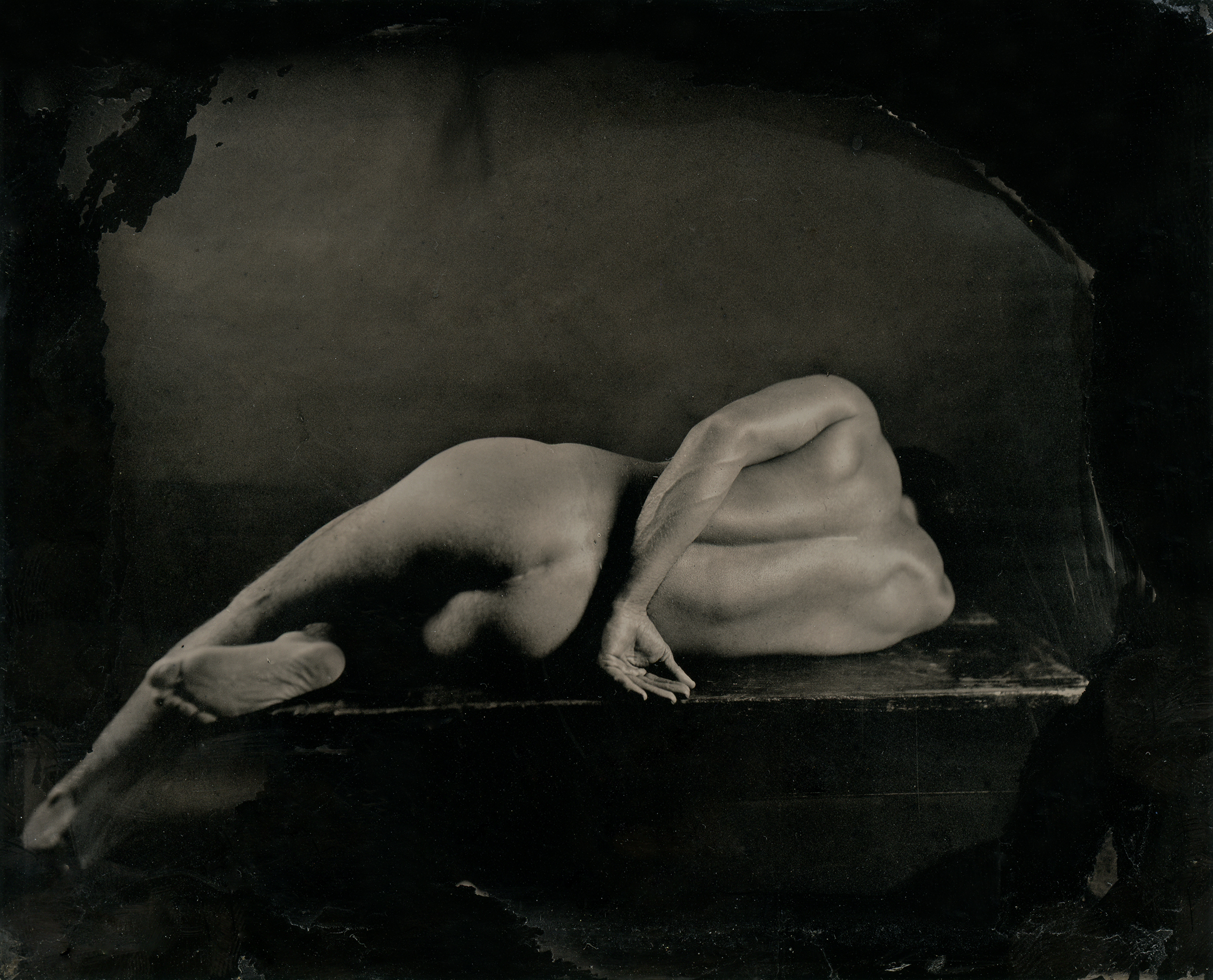 There were very few workshops in this historic process in the UK at the time but I found one which led me to Manchester where I spent a weekend learning, and came back to London with a suitcase full of chemicals. I knew I found something special and unique; a process which reflects life and beauty in imperfections.
Under the dark focusing cloth over my 1903 large format camera, I see the world upside down and it allows me to create a photograph rather than just take a picture.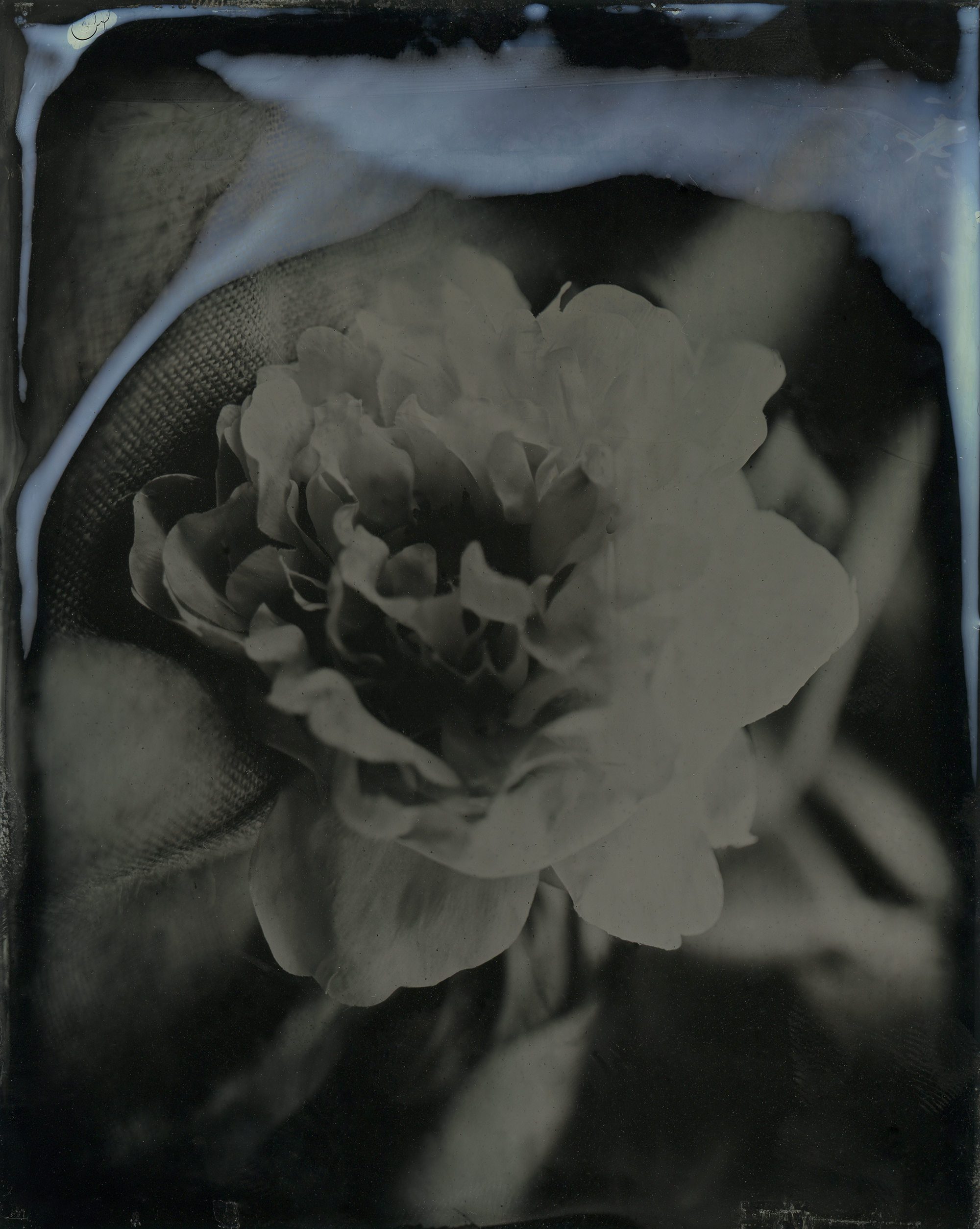 Black and white photography often has traditional connotations—how are you exploring it in a contemporary way, and what have you discovered through using this method?
I am a twenty-first-century photographer creating work as an ode to this historic photographic process. My eyes see the present with part of my mind in the past, but I am aware that the future of photography is constantly changing. It's a question of adapting and playing with the best of both worlds in recording contemporary life and creating a unique image each time.
The process is difficult and demanding but you learn a lot about yourself. The whole experience is slow: preparing the plate, cleaning, getting the chemicals at the right temperature, the flow of the collodion on the plate to the slow exposure and development. Each step is important and can result in failure… but I see it just as a metaphor of real life, except I don't define them as failures but experiments.
While the current series picks up on the traditional themes of botanicals and nudes, I have played with other connotations in previous works, for example presenting urban sub-cultures against Victorian backdrops.
What do plants represent for you?
As a youngster, I took over the kitchen at my parents' house in Paris, with a concave pruner and wire cutter in hand, to care for bonsai trees. Still, to this day, bonsai are very present, as a daily ritual for me after meditation. Buddhist teachings constantly remind me that the wind of change is always upon us as life is short and transient. Flowers are a perfect example of this.
My teacher of the Dharma in Tibetan Buddhism once told me that if we hold seeds of knowledge without giving it away, we won't grow. Like a garden needs manure, we need nourishment. The flowers and plants around us can feed us their secrets, if we dare to be awake. Lavender is my favourite flower, it brings me calm, serenity and devotion of being.
What interests you in the link between plants and people? And do you see the role of plants having a new relevance in recent years as we tackle concerns around the environment and destruction of the natural world?
I believe that flowers and plants are at the centre of all human experience. They play such an important part in our daily lives. We grow, we give, we nurture, we flourish… they are us. We express ourselves with them. They have always been an integral part of my life.
The future is in our hands. More than ever we need plants and trees to survive. Without plants we won't be able to breathe. All living things need plants to live. We all have the solution, and protecting the natural word is the link to tackling climate change.