Heidi Bucher died in 1993. Twenty-five years later, Parasol unit is hosting her first UK solo institutional show, bringing together numerous latex works with video (including the one shown above, which shows one of her characteristic works taking flight and makes visible its graceful and fragile elements, rather than the more solid appearance the works take on when placed in-situ) and sculptures. We asked her two sons, who remain highly involved with the family estate, to share their insights into the works on show.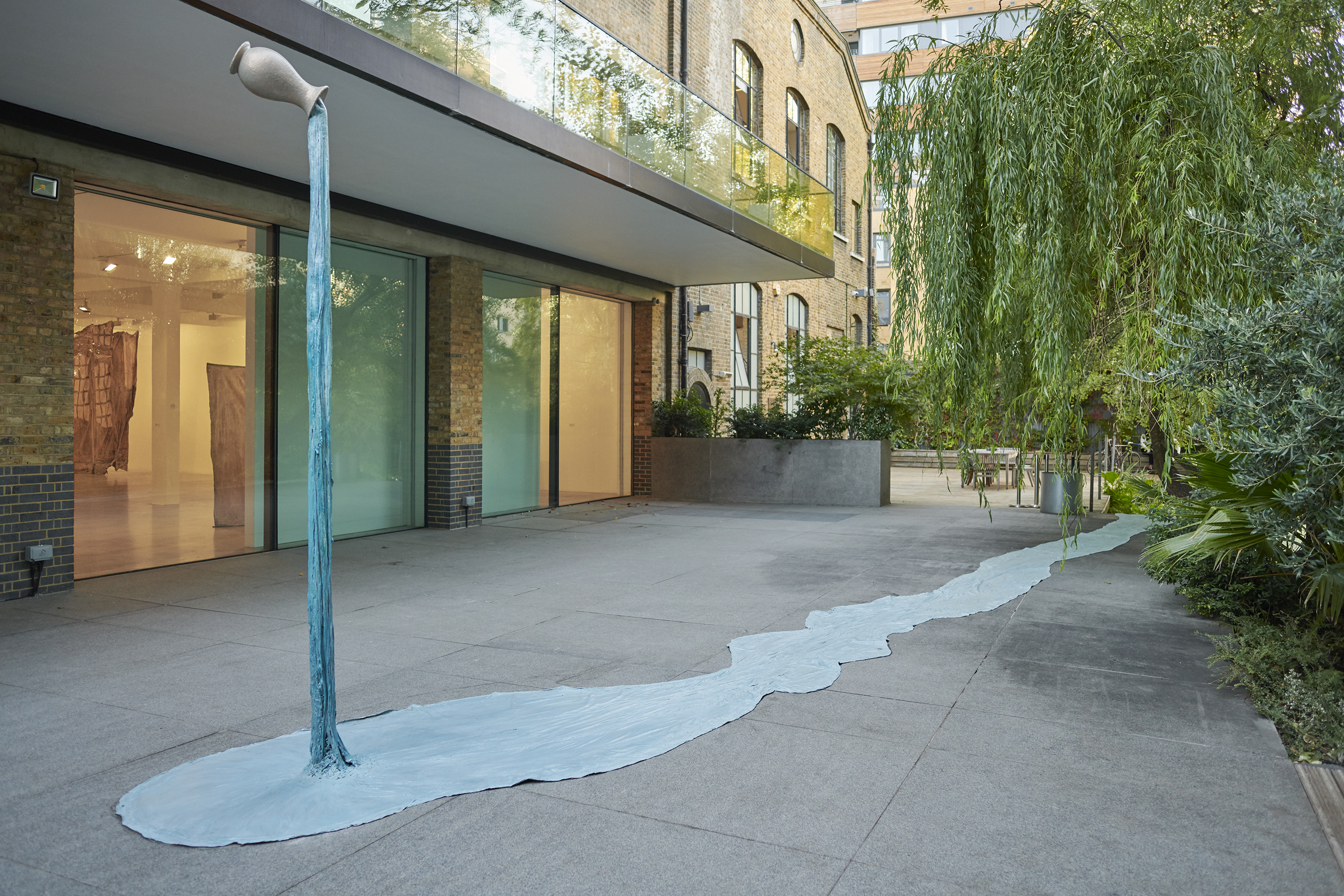 Die Quelle (The Source), 1987
Even though Heidi did not refer directly to Constantin Brancusi's Endless Column, I understand Die Quelle more and more as an essential poetic work about eternal movement, particularly from a woman's perspective. From up above, a miraculous flying vase pours water onto the land, bringing life to the ground below. Heidi realized this work together with me as her assistant for a national Swiss sculpture exhibition during an extremely wet summer in Ticino, the south part of Switzerland. Now in 2018, decades later together with my own children and very skilled restorers, we have luckily made Die Quelle visible again, bringing back its beauty and significant meaning to public. (Mayo Bucher)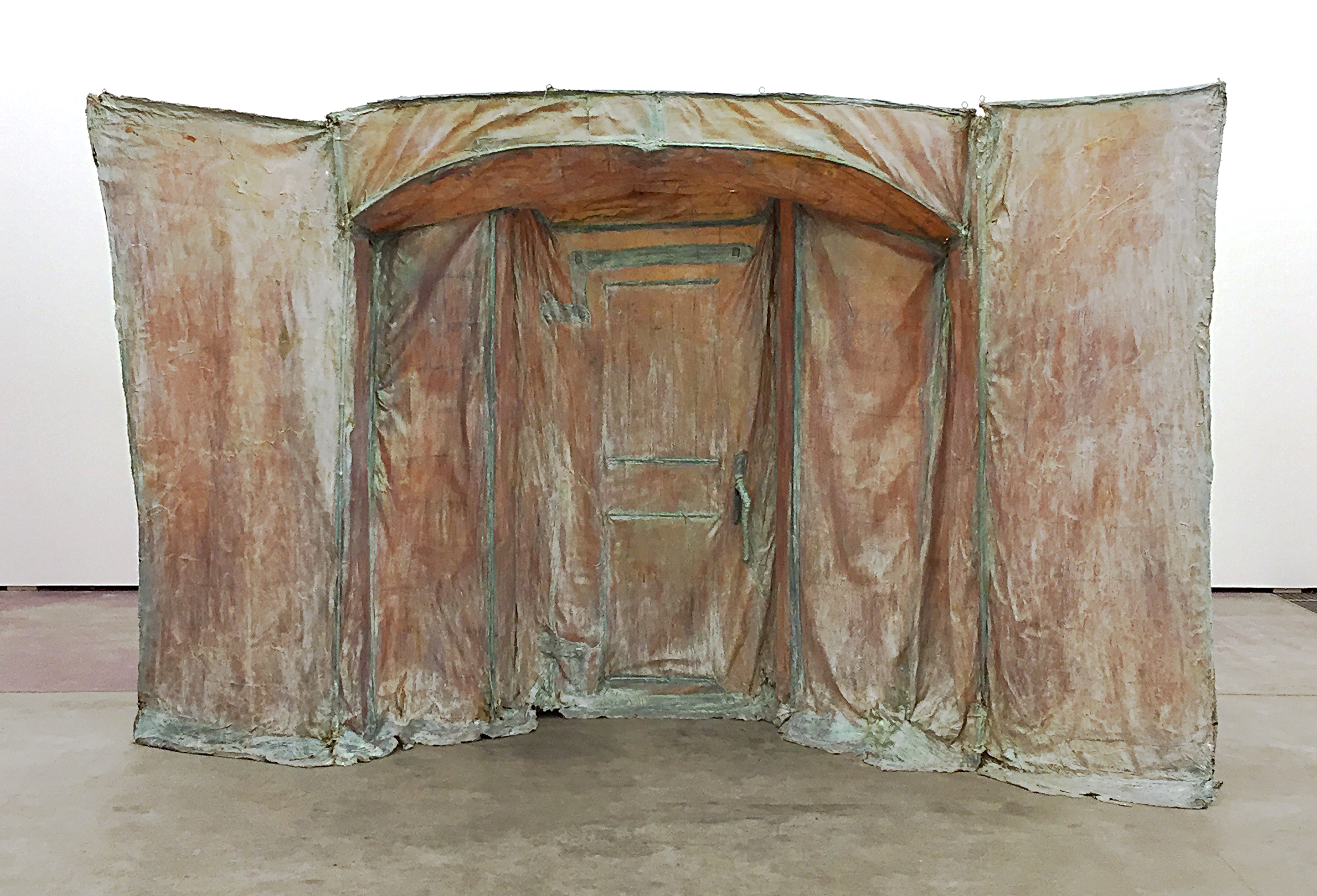 Borg, 1976
Borg is probably the first three-dimensional "skinning" Heidi realized. The title is an old Germanic word meaning "Burgh" like a castle or an inner defence. Borg itself is the cast and re-installation of the entrance to her studio in Zurich (a former butcher's freezer). In 1973, Heidi had just moved back from California, while separating from her husband, the artist Carl Bucher (1935-2015) and was establishing what is probably her most recognized series of works—Häutungen (skinnings).
Today I think it is equally important to point out that although Heidi Bucher is well-known for her latex works, I believe that actually her overall experimental practice with textiles (as an information carrier) is her key element. Textiles are historically linked to female art practices, and Heidi essentially wanted to use this soft, gentle and more ephemeral material in contrast to so-called hard and masculine materials such as bronze, metal or stone. In California she started adding mother-of-pearl pigments to her practice—which pushed her art to a new level of aesthetics and meaning. (MB)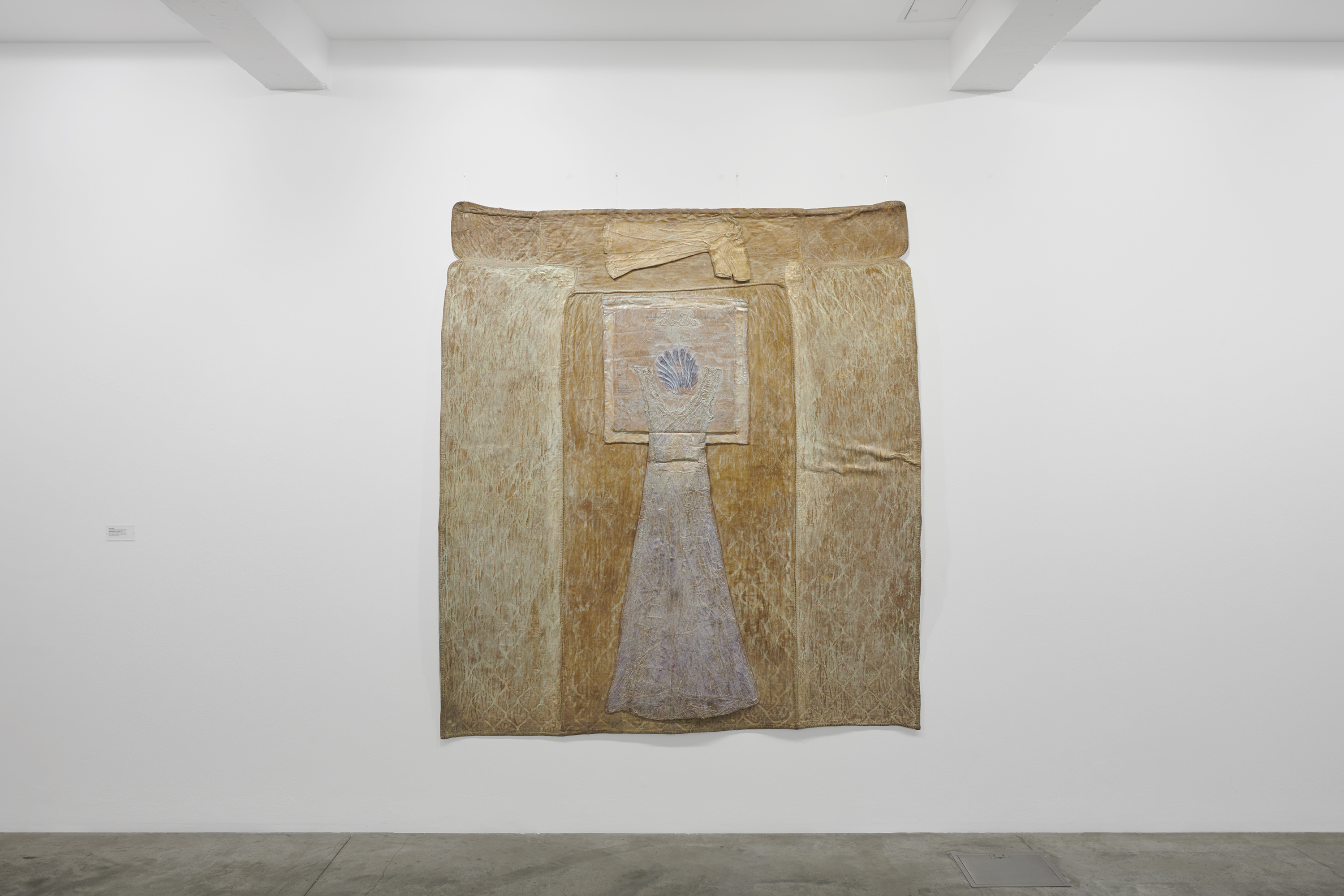 Anna Mannheimer mit Zielscheibe (Anna Mannheimer with Target), 1975
The full title description located on the back of the work translates to: "Anna Mannheimer believed in Basil. Around 1950, someone shot at the target and the animal was injured. As a child Anna Mannheimer was lonely." This very intimate and suggestive work relates to her childhood and adolescence. Having been a single and lonely child with a traditional bourgeois upbringing, she rebelled against the expected standards and went on to study at the School of Applied Arts, Zurich. Later she met Basil in London, who was a British officer and one of her first great loves, he was injured before they got to properly know each other. (Indigo Bucher)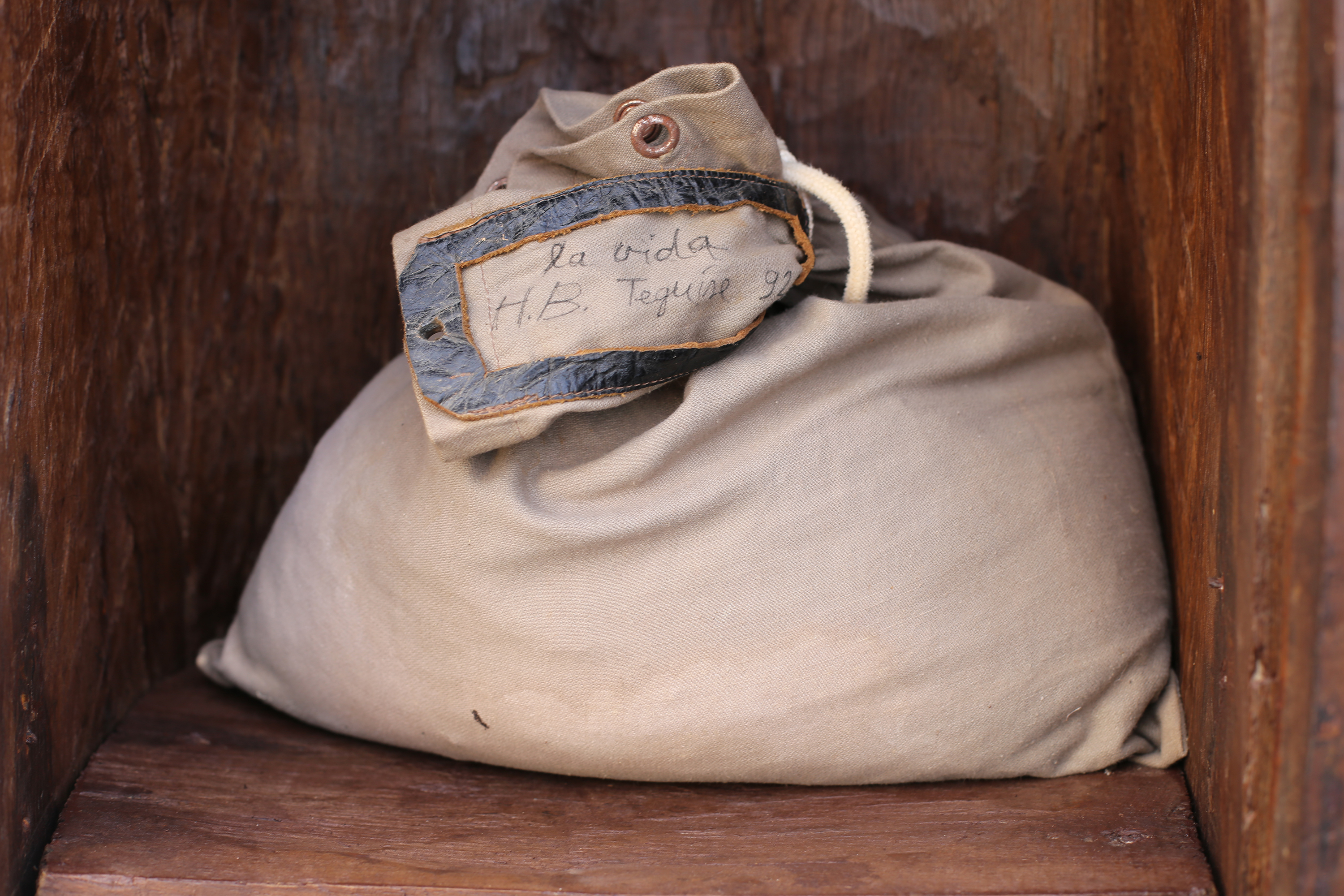 La Vida el Muerte (Life Death), 1992
This unusual sculpture might be her last grand work. It is made from an old tree trunk, which has been converted into a box-like cabinet with one shelf. Inside there are two post bags, filled with lava ash from Lanzarote, which she loved and where she lived for many years. She made this work there only one year before she passed away. Each bag has a tag attached. The upper one with the writing "la vida" and the lower one with "el muerte" and initialized with "H.B". Are these bags a ticket from her own life and death? Was she sending these to herself with the essence of life, using Picon (lava ash from Lanzarote) inside? (LB)
Heidi Bucher
Until 9 December at Parasol unit, London
VISIT WEBSITE