An old Polish joke: two travellers heading in opposite directions on the Paris-Moscow express wake up bleary-eyed during a stopover in Warsaw. The Muscovite, used to the brutal gigantism of Stalinism and dreary Khrushchyovka, is astounded by the beauty and assumes he must be in Paris; the Parisian, a creature of prim limestone boulevards, is horrified by the bleak cityscape and assumes he must have reached Moscow. Warsaw becomes a sort of invisible city, not-quite-east and not-quite-west, only visible by comparison.
In the 1970s, David Bowie enjoyed two similar stopovers, the second of which provided the inspiration for his brooding masterpiece Warszawa: a track that entrenched western views of the Polish capital as a foreboding, moribund place. A lot has changed for the city in the past forty years, a place which abounds with history and culture.
Its very existence is something of a miracle. After eighty-five percent of the city centre was flattened in the Warsaw Uprising of 1944, a sizeable portion of the historic city was rebuilt using eighteenth-century paintings as a template. The mid-rise mid-century constructions that surround it are no more unattractive than the humdrum post-war architecture of metropoles the world over, and certain areas, such as Marszałkowska street, have a distinct grandeur. Remnants of the communist-era—most famously the milk bars, cheap caffs where you can dine on hearty Polish staples—are juxtaposed with luxury shops and topped by the ostentatious neon signs of multinational brands.
No building epitomizes Warsaw's contradictions like its tallest structure, the 237m-high Palace of Culture and Science. Gifted to the city by Stalin in 1952—apparently to the dismay of residents who had requested a park—its Polish renaissance details fail to disguise that it is a transplant of Moscow's Seven Sisters. Despised for decades as a symbol of Russian dominance, the Palace nevertheless thrums with life. Within sit theatres, auditoriums, sports centres, libraries, educational institutions, corporate headquarters, bars, clubs and the Museum of Technology, an unmissable assemblage of largely communist-era bric-a-brac that has likely remained unaltered since about 1992.
In recent years, the city has seen something of an artistic blossoming. A symbol of this is the Museum of Modern Art in Warsaw, conceived in 2005. Originally operating without a permanent base but rather organizing exhibitions around the city, it has become a champion of central European art, bringing the likes of Oskar Hansen, Alina Szapocznikow and Mária Bartuszová to international attention. Since 2017, it has been housed in a temporary pavilion on the west bank of the Vistula, an area which also plays host to half a dozen open-air beach bars. On a warm summer evening, this stretch can feel positively Mediterranean, albeit with a black t-shirted edge and techno soundtrack more redolent of Berlin.
Warsaw is especially strong on such kunsthalle-style institutions, a trio of which occupy some the city's most extravagant older buildings. The Zachęta National Gallery of Art has existed in one form or another since 1860. Enclosed within a sumptuous neoclassical structure, it presents numerous exhibitions each year, largely of modern and contemporary Polish art. To the south, on the edge of Łazienki Park, is the Centre for Contemporary Art within the baroque Ujazdówski Castle, which presents international artists. And much further south still, in the verdant, villa-filled district of Mokotów, is the domed Królikarnia palace, which mingles the works of neo-romantic sculptor Xawery Dunikowski with exhibitions of artists whose work engages with the medium of sculpture.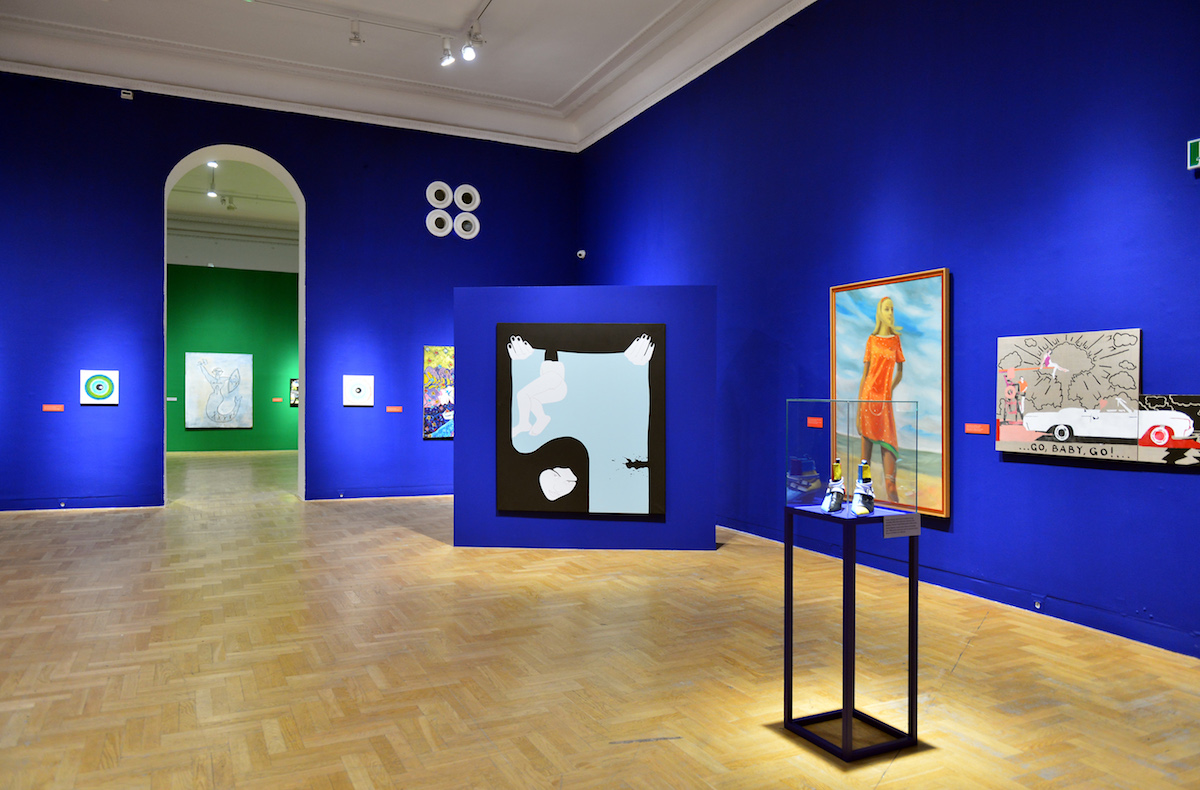 The city's upsurge has been especially beneficial to commercial galleries. At the turn of the century, there were only a handful. Now there are close to fifty, many of them south of Warsaw's main east-to-west artery, the Aleje Jerozolimskie. One the best is Raster, whose elegant glass windows conceal often provocative, always intellectually rigorous works by a roster of Polish artists. The gallery's publishing wing produces some of the most beautiful monographs and catalogues anywhere. A few blocks away sits the video art-focussed Lokal_30, which from 2005 to 2012 operated from a small apartment. Presently housed in a much larger, more conventional space, it represents a judiciously chosen set of central and eastern European practitioners, and often hosts showings of guest artists. A trip to these two galleries should be capped with a visit to Krowarzywa, a vegan burger joint whose overloaded sandwiches are more delectable than any meat patty.
If there is a beating heart to Warsaw's art scene, however, it is Foksal Gallery on Foksal street, a not-for-profit institution established in 1966. Under communism it was the main outlet for Poland's avant-garde, and hosted a number of major western artists. It remains a fearless space today, an essential stop. Plus, it has the distinct advantage of sitting on the same street as Kamanda Lwowska, a traditional Polish restaurant with a fine line in goose, pork knuckle and virulent horse tartare.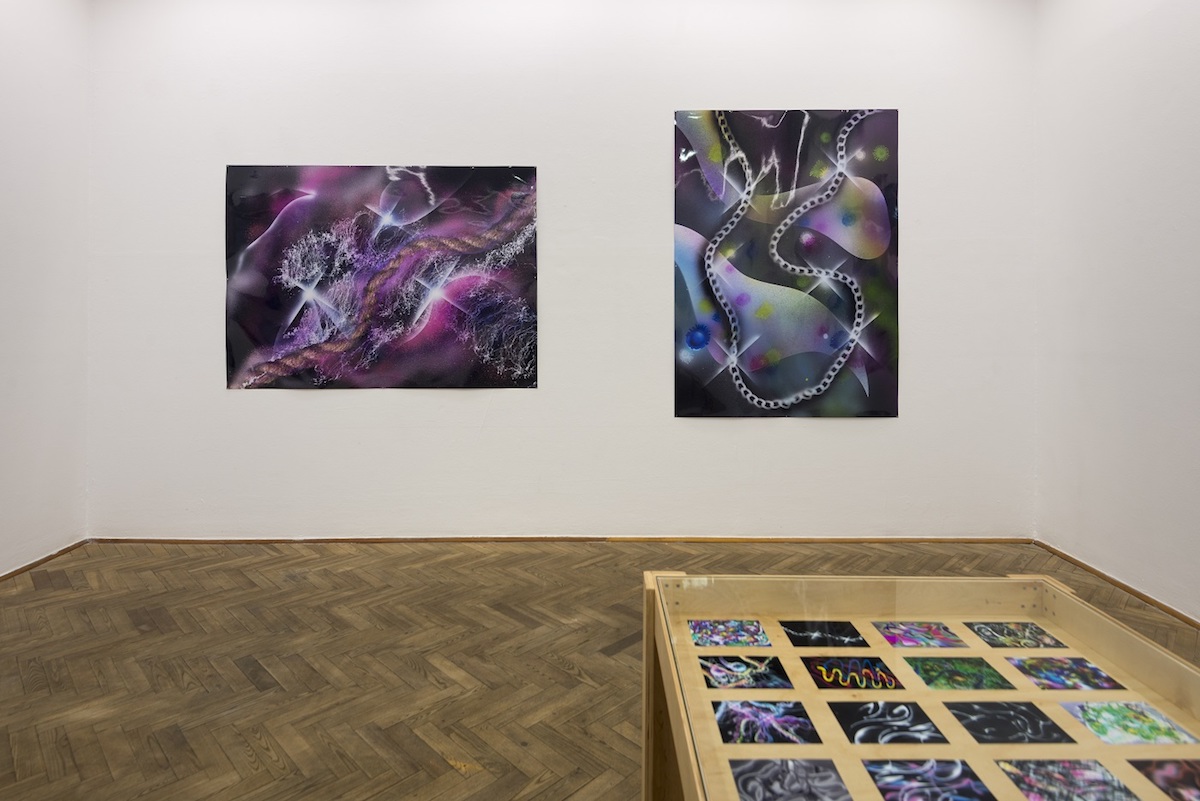 Foksal Gallery should not be confused with the nearby Foksal Gallery Foundation (FGF), a commercial venture that represents several of the country's leading practitioners, and is worth visiting for the architecture alone, a concrete-and-glass modernist cube that clings off the edge of a pallid apartment block. The FGF is also responsible for running the Avant-Garde Institute near the old town, an innocuous communist-era flat once inhabited by the modernist painter Henryk Stażewski and his conceptualist friend Edward Krasiński. Largely unchanged since Krasiński's death in 2002, it provides an intimate glimpse into Warsaw's late twentieth-century artistic milieu.
The past two decades have also seen a spurt in museums. The Polin Museum of Polish Jews, opened in 2013, provides ample testament to a highly complicated relationship, while the Warsaw Rising Museum, opened 2004, unpacks the events that led to the city's destruction. The venerable National Museum in Warsaw (NMW), meanwhile, boasts a capacious collection of western art, from antiquity to the present day. The holdings of medieval Polish art are winningly gory, while the award-winning Faras Gallery is the only permanent display in Europe devoted to Nubian wall paintings.
Afterwards, pop next door to Cuda Na Kiju, a craft beer bar situated on the ground floor of the former communist party HQ, now largely occupied by a bank. Thusly steeled, head through the gloomy tunnels of the mighty Poniatowski Bridge and down to Warszawa Powisle, a pub and cafe arrayed around a former train station that resembles a flying saucer. Beneath a bridge and next to a busy road, it's a peripheral, makeshift, eerily beautiful place, and so the perfect spot to end a day in Poland's strange, compelling capital.
SaveSave
SaveSave
SaveSave