The festive season is finally over, and as we all stare into an abyss of alcohol withdrawal and expanded waistlines, the art world is already gearing up for a brand-new year. The Metropolitan Museum of Art celebrated the start of 2018 by announcing an end to its "pay what you wish" policy, with a $25 mandatory entrance fee for out-of-towners coming into play on 1 March. The new policy will make each ticket valid for three days, with access to the Met Breuer and the Cloisters, but many see it as two fingers up to low-income individuals who've already had their pockets emptied on the mean streets of New York City.
On the other side of Central Park there's one man who definitely won't be sweating the entrance fee. Super-gallerist David Zwirner has announced that in 2020 he will open a new five-storey, $50 million gallery designed by Renzo Piano on West 21st Street. That brings his Manhattan tally up to four. There's plenty to see before this huge new space arrives, so take advantage of our new year gallery hop guide around the city—frostbite not included.
It's all about the money on the other side of the pond too. According to the Art Newspaper, art exports to non-EU countries contributed to a £2.1 billion reduction to the UK trade deficit between September and November 2017, serving as a primary source of income (if you discount oil, ships, aircraft, diamonds and other oligarch-friendly items). One less promising foreign transaction comes in the shape of the probable sale of Kurt Schwitters' Merz Barn. The artist used the stone building—in Langdale, Cumbria—as his studio, but it could end up as far away as Shenzen, south China, as the owners have repeatedly been refused Arts Council funding. Donations from the likes of Damien Hirst, Antony Gormley and Bridget Riley have failed to make a dent in its upkeep.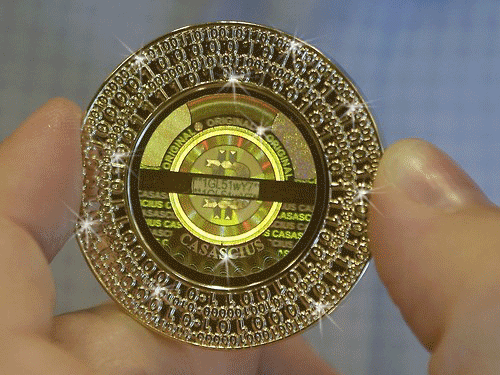 Meanwhile, in London, the world's first cryptocurrency art sale is set to take place at Dadiani Fine Art Gallery in Mayfair. Work by Paul Wager will be available to buy with Bitcoin, Ethereum and Bitcoin Cash. If you don't have a clue what any of this magic currency means then don't look at us, we've got no idea either.
Last but not least, the ongoing drama surrounding swathes of Modigliani forgeries continues. Twenty works seized by police in Genoa during the summer have been declared fakes, while those involved in mounting the exhibition at the Palazzo Ducale face questioning. For some, though, copying in plain sight is big business. Russian brothers Semjon, Eugen and Michael Posin have reported a massive upturn in requests for replicas of work by Leonardo da Vinci since the sale of the much-hyped, much-derided Salvador Mundi last November.
Image: Paul Wager with his exhibition at Dadiani Fine Art Gallery