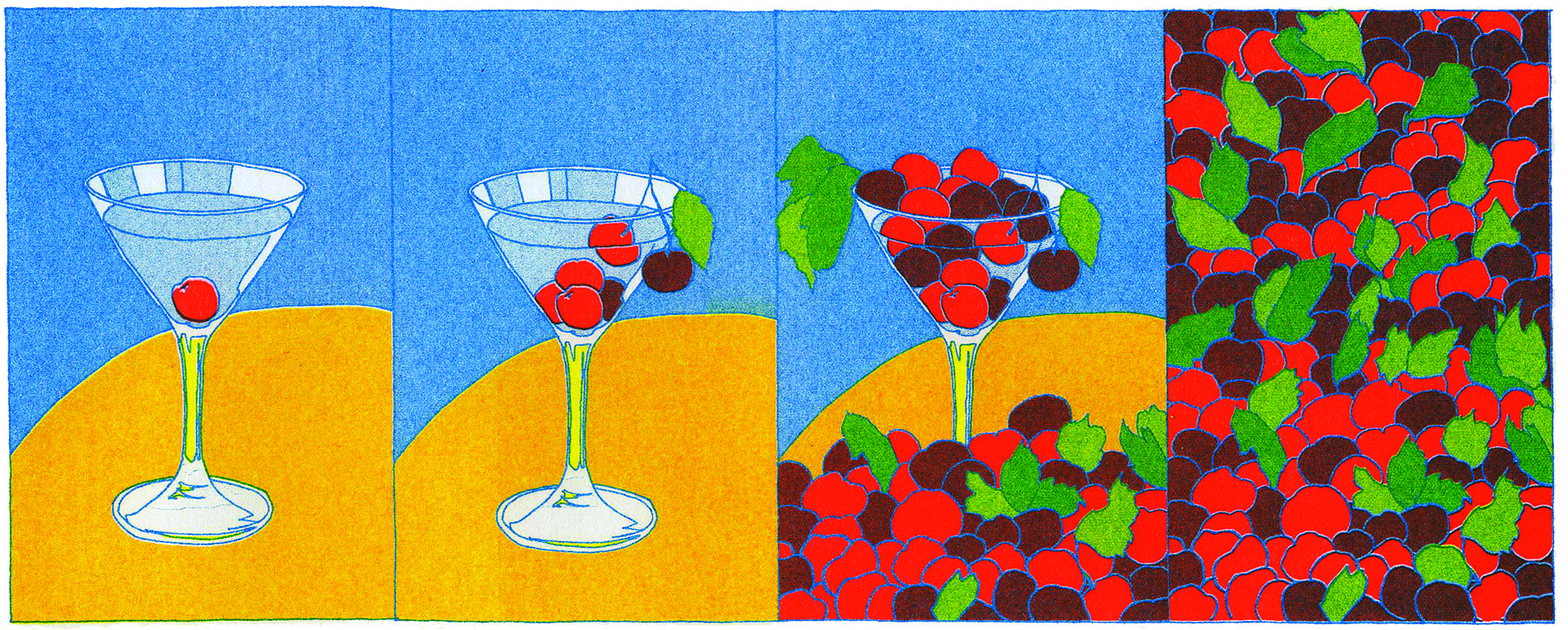 For a Sunny Day
Chantal Joffe
Artist and Royal Academician known for her intimate self-portraits and paintings of friends and family
Towpath Café is on the Regent's Canal between my studio and my home… it's open from spring through to Halloween. For breakfast, lunch and dinner (but dinner is only Wednesday to Sunday). It's open onto the canal, and the food is like going to a friend's house for a meal. I like to go for breakfast with my daughter, eat the porridge with walnuts, brown sugar and butter, and watch the coots on the canal.
Oreet Ashery 
Interdisciplinary artist and winner of the Jarman Award for moving image in 2017
My absolute favourite place to eat is on the grass in Lincoln's Inn Fields on a sunny afternoon. Best cinnamon buns to take away are around the corner at Fabrique Bakery, and coffee from The Espresso Room.
"Towpath Café opens onto the canal, and the food is like going to a friend's house"
For an Intimate Meal
Maureen Paley
Founder and director of her eponymous East London gallery
The Rochelle Canteen in Arnold Circus is where I always take my artists for a lunch prior to their show opening at my gallery. It's become a bit of a tradition… and their chocolate brownies are my favourite guilty pleasure to follow my meal, together with hot water and lemon. I like it because it is very intimate. Its secluded location and atmosphere always creates an element of surprise for any guest I introduce it to.
Octavia Bright
Writer and co-host of the Literary Friction podcast
The Queen of Sheba, in Kentish Town, is a new favourite of mine. It's an intimate and laidback Ethiopian place, with luscious creepers growing up the walls. The first time I went, the warm staff recommended the Assa Beogmen—a garlicky fish, spinach and ginger stew that you mop up with injera bread. It's also a great place for vegetarians or vegans, and they can make everything gluten-free too. It's an ideal refuge on a wet night with good friends and plenty of time to enjoy yourselves.
Alison Jacques
Founder and director of Alison Jacques Gallery in Fitzrovia
One of my favourite places in London for autumn and winter is Fischer's on Marylebone High Street, which has a neighbourhood feel and is great for lunch or early dinner. My daughter will only eat the chicken schnitzel and chips followed by a kinder sundae. I am usually torn between a small Wiener schnitzel with pickled cucumber and little gem salad, or the lamb goulash with mashed potato. I love the authentic Viennese coffee house atmosphere, and the food is so delicious.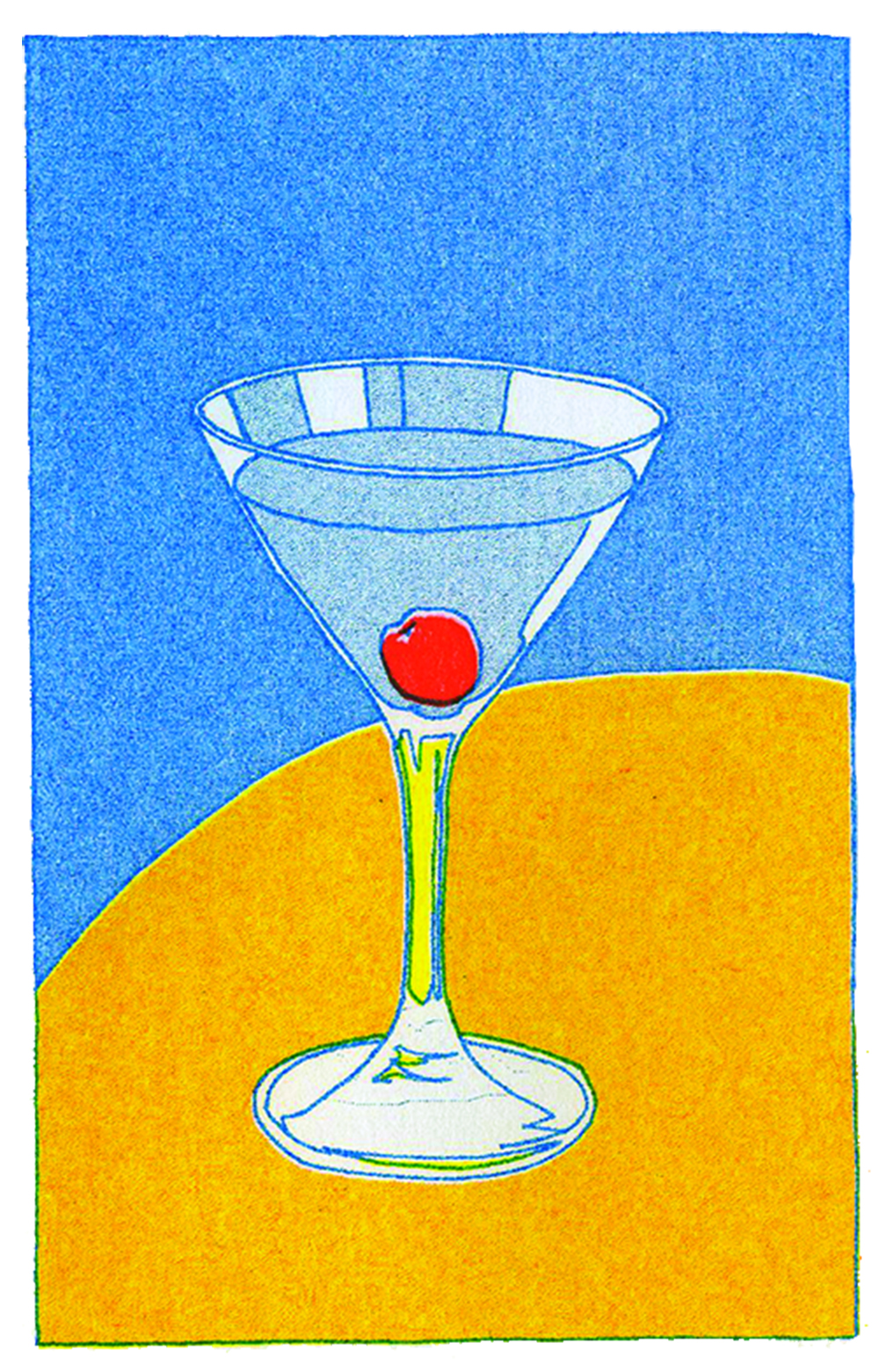 For a Solo Outing
Paul Kindersley
Queer performance and video artist represented by Belmacz in Mayfair 
The best place to eat in London is without doubt Lanzhou Lamian Noodle Bar—or, as I know it, "thirty-three" (because of the big red number above its door). The hand-pulled noodle soup is the one dish in London that always hits the spot. Sitting alone amongst the lurid walls with the steam and the shouting, getting a runny nose from the hot noodles and amazing chilli sauce, is a manifestation of satisfaction, happiness and contentment.
Polly Staple
Director of the not-for-profit Chisenhale Gallery in Bow
Bistrotheque, located in a fairly nondescript looking warehouse building in the depths of Bethnal Green, is a revelation once you step inside. Their buzzy Sunday brunch is legendary: perfect bloody marys, inventive eggs, lovely service and a cracking atmosphere accompanied by their resident pianist Xavier Roide tinkling away in the background. Or go on any night of the week and sit at the bar and have their classic chicken, rocket and chips and people watch. You can eat here solo and feel totally at ease or come with a group for a party.
"The buzzy Sunday brunch at Bistrotheque is legendary: perfect bloody marys, inventive eggs, lovely service and a cracking atmosphere"
For Art World Glamour
Isaac Julien
Artist, filmmaker and curator of Rock My Soul, on show at Victoria Miro Gallery
I had an extraordinary dinner at the Institute of Contemporary Arts recently, which is now run by Rochelle Canteen; it's already the art world's favourite.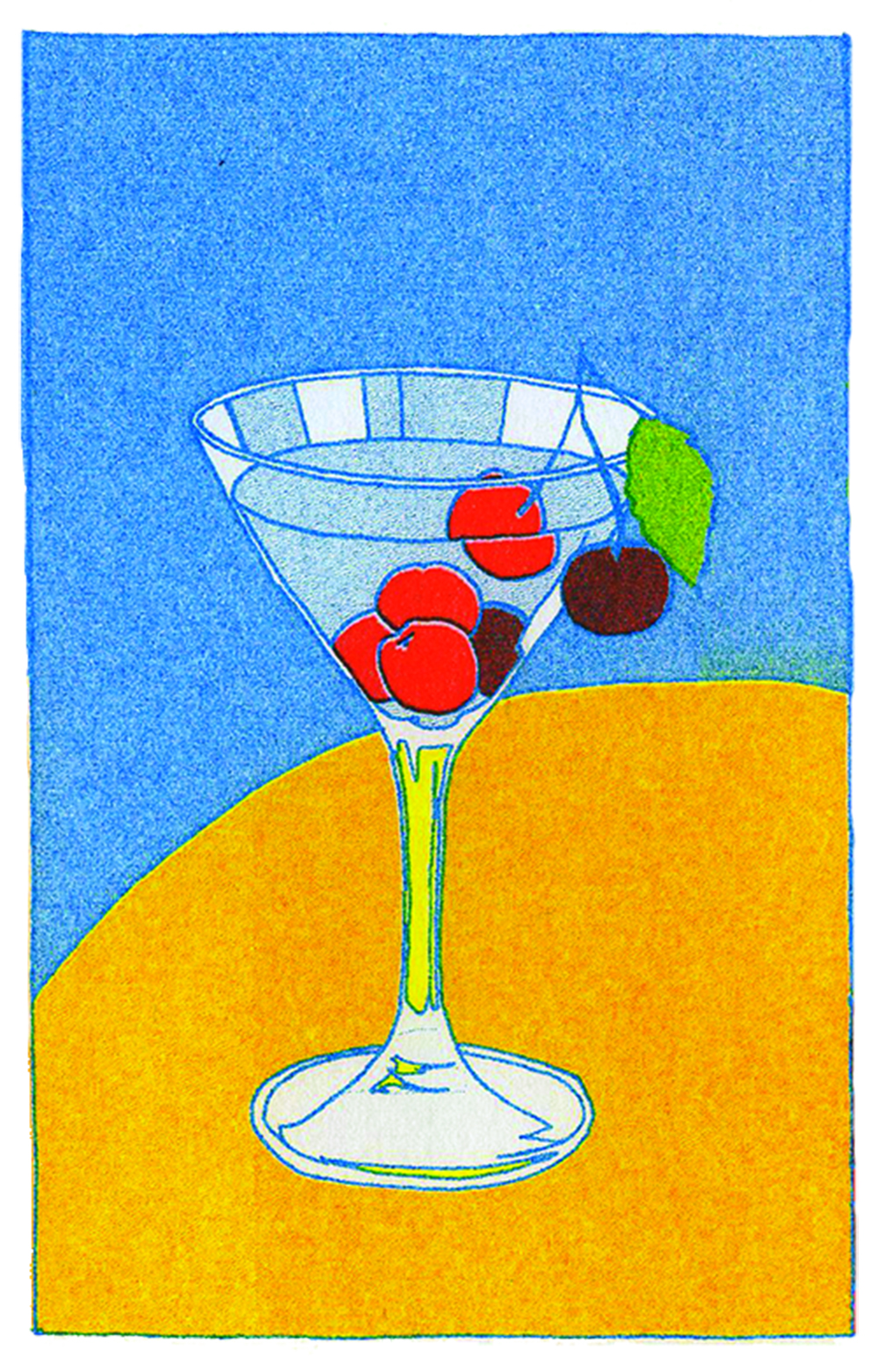 For a Perfect Date
Sid Motion 
Founding director of her eponymous gallery, based in South Bermondsey
I would choose Andrew Edmunds every time. It is a lovely small restaurant, based in an eighteenth-century townhouse, in the middle of Soho. The food is always delicious and changes seasonally, and the wine is obviously well tested as they only have the most delicious choices. The candlelit tables take you back to a slice of old London. And, even better, it's connected to a print shop which sells eighteenth and nineteenth century prints—mostly showing the full-bellied sorts of people that would have enjoyed this very townhouse originally! Not to mention it's where my partner and I had our first date…
Helen Nisbet 
Artistic Director of Art Night, London's largest free contemporary art festival
I love Green Papaya on Mare Street in Hackney. I always order the salt and pepper tofu and the green papaya salad. If I have these dishes anywhere else, I'm disappointed. I have memories of being there in happy, sad, busy and lonely times and have been there with so many different groups of people, dear pals and when falling in love.
"London's mixture of people from all over the world gives a specific flavour that can literally be explored through its food"
For a Cheap Eat
Laura Hensser
Deputy director of Gasworks, a non-profit contemporary visual arts organisation in Oval
Silk Road in Camberwell is a great place to eat. The atmosphere is lively, there are lots of communal tables for sharing and socialising and it's cheap! We tend to head down there with our international residency artists after an Open Studios event at Gasworks. I highly recommend the home style cabbage or aubergine, or the dumplings.
Fraser Muggeridge 
Graphic designer and founder of his eponymous design studio
London's mixture of people from all over the world gives a specific flavour that can literally be explored through its food: from Lebanese in Edgware Road, Turkish in Dalston or Pakistani in Whitechapel. Try the turnip juice in Cirrik 19 Numara Bos restaurant, Dalston, but be warned…
Alice Irwin
Artist specializing in printmaking
Koya, a ramen bar in Soho, is a bubbling, casual place and not too expensive. The food is simple ramen but it's really tasty, and you get to sit around the kitchen and watch your noodles being cooked. It's a good place to refuel when you are doing the central London galleries.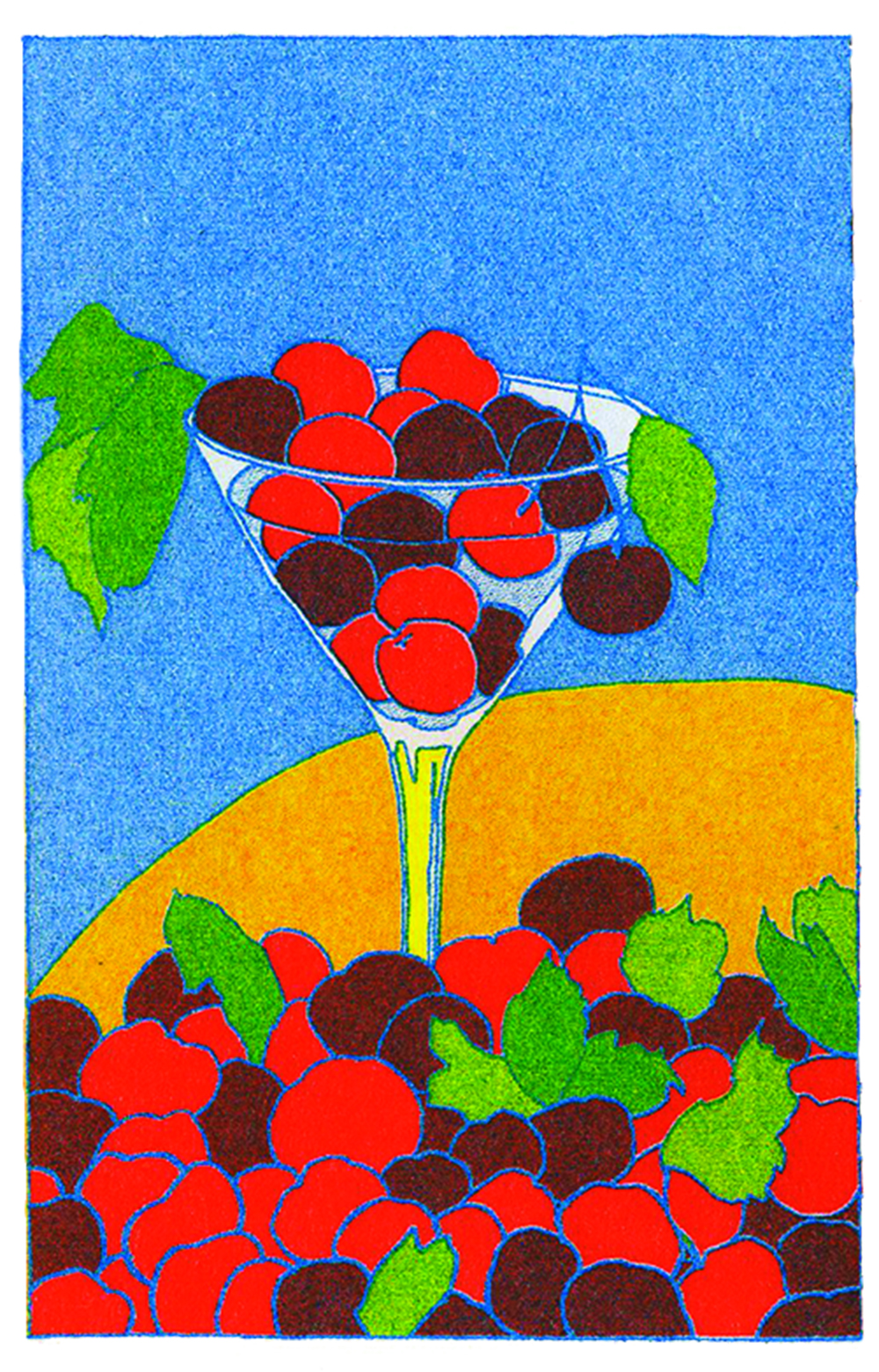 For Great Wine
Sofia Mitsola 
Painter whose most recent solo show was held at Pilar Corrias in Fitzrovia 
I am a total foodie, and I love trying new places, but my favourite one is Fitzroy Wine Cellar and Kitchen. It's just off Great Portland Street, and a few minutes away from Regents Park—convenient for Frieze London. I go there almost every week for a glass of wine and pasta or seafood. I recommend the Amatriciana and the Frutti di Mare platter.
Jeremy Leslie
Founder of magCulture, a design studio and Clerkenwell-based magazine shop
My favourite London restaurant has always been the River Café but that's reserved for only the most special of events. A close second is Noble Rot, with its similarly perfectionist approach to simple dishes, though British rather than Italian. It has a fabulous wine list, as suits a restaurant grown from the little wine mag of the same name.
"Trisha's in Soho… it's a legendary bar where the drinks are so cheap and it looks like an old Italian speakeasy"
For a Classic Experience 
Design studio founded by Kirsty Carter and Emma Thomas
The Marksman on Hackney Road is a rare find: a proper pub that has kept its East End character, whilst offering a brilliant menu of modern British food. The upstairs dining room, designed by Martino Gamper, has been the scene of many an APFEL Christmas party—but we're equally as likely to stop by for a drink after a day in the studio. 
Humphrey Ocean 
Painter and member of the Royal Academy, where he is Professor of Perspective
La Querce, hidden away in Honor Oak but easy to get to nowadays on the Overground line, is a Sardinian restaurant run by a family who know what they are doing. They have good wine and fantastic unfussy cooking, if you like that sort of thing. They also do homemade ice cream.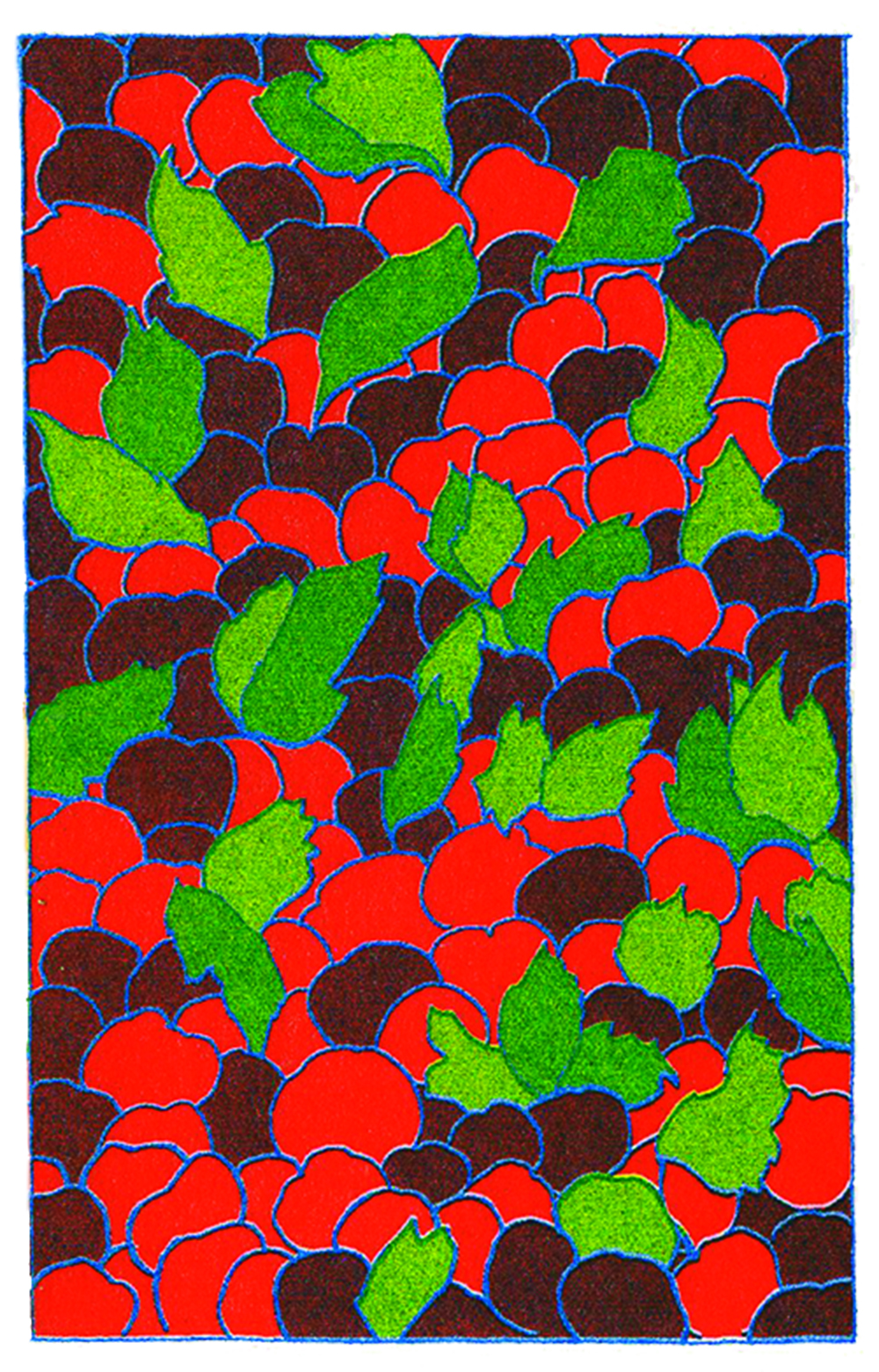 For a Night on the Tiles
Sarah McCrory
Director of Goldsmiths CCA, a free public art gallery in New Cross
It's impossible to choose my one favourite place to drink, as I am torn between the Marquis of Granby, the local pub to Goldsmiths CCA where artists and Millwall supporters co-exist without incident, and Duke's Hotel in St James for its heavenly martinis.
Lindsey Mendick
Artist working with sculpture and ceramics 
My favourite place to drink is Trisha's in Soho… it's a legendary bar where the drinks are so cheap and it looks like an old Italian speakeasy. It's definitely a place to go when you're on a wild one.
All illustrations by Antonia Stringer
Spotlight on London
Our five-part series explores the British capital and its creative communities.
EXPLORE THE SERIES