Stupart's enchantments are also exhibited at Nottingham Contemporary's Still I Rise, an exhibition about the multiple histories of feminist and queer art practice that includes a gallery devoted to the theme of "Spell". This section aims to "look at the way that artists draw from ancient practices of ritual and witchcraft" to find alternatives to traditional patriarchal power structures.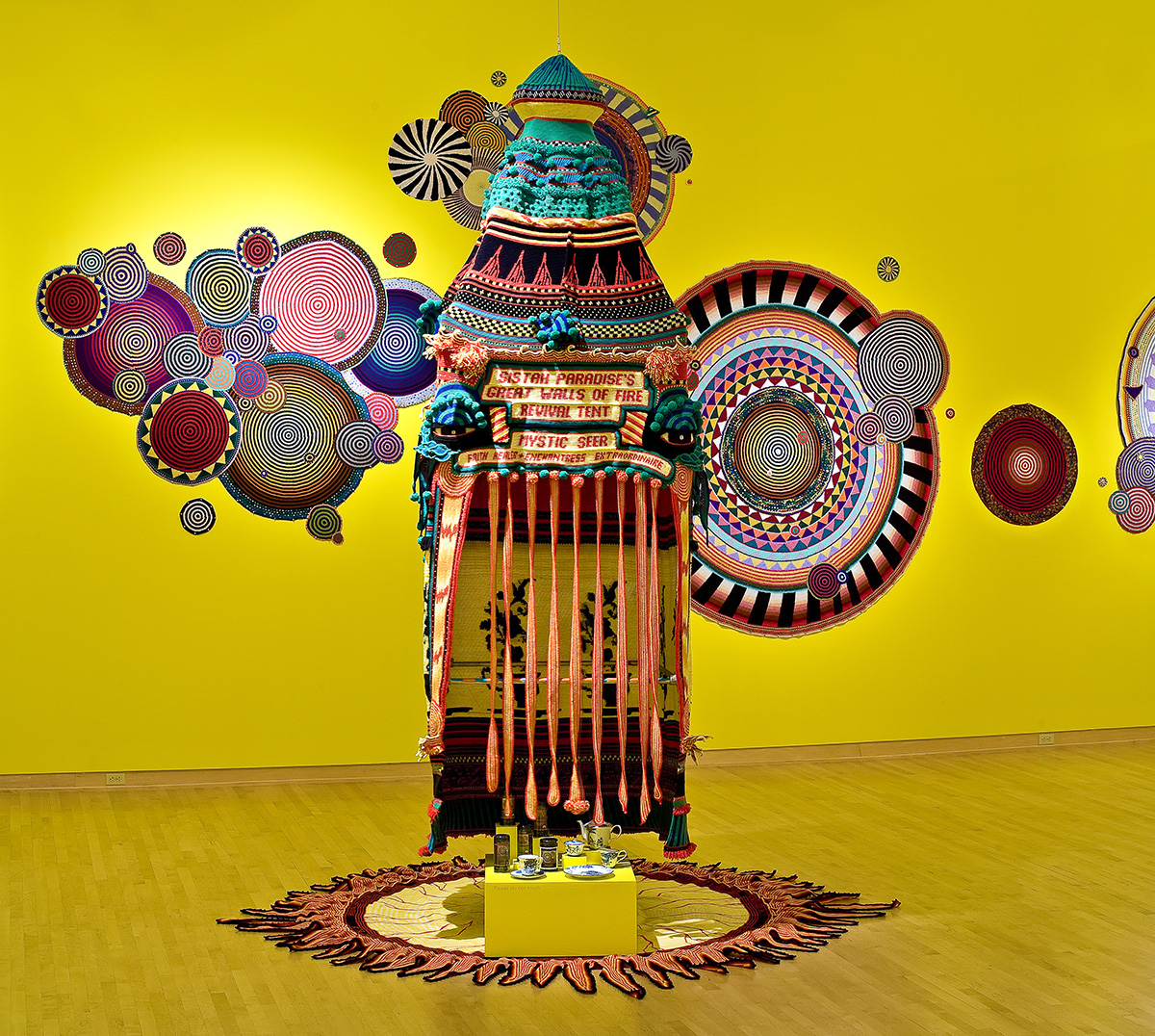 Here, Xenobia Bailey presents Mothership 1: Sistah Paradise's Great Wall of Fire Revival Tent, a large-scale crocheted shelter that offers sanctuary and connection to the legacy of Obeah healing practices. Likewise, Osías Yanov commemorates the struggles of trans activist Diana Sacayán and grassroots feminist movement Ni Una Menos in his queer talisman AOOT, while Jala Wahid's ferocious sculpture Final Blade investigates "the idea of a weaponized female body, which sits at the threshold of the seductive and the abject".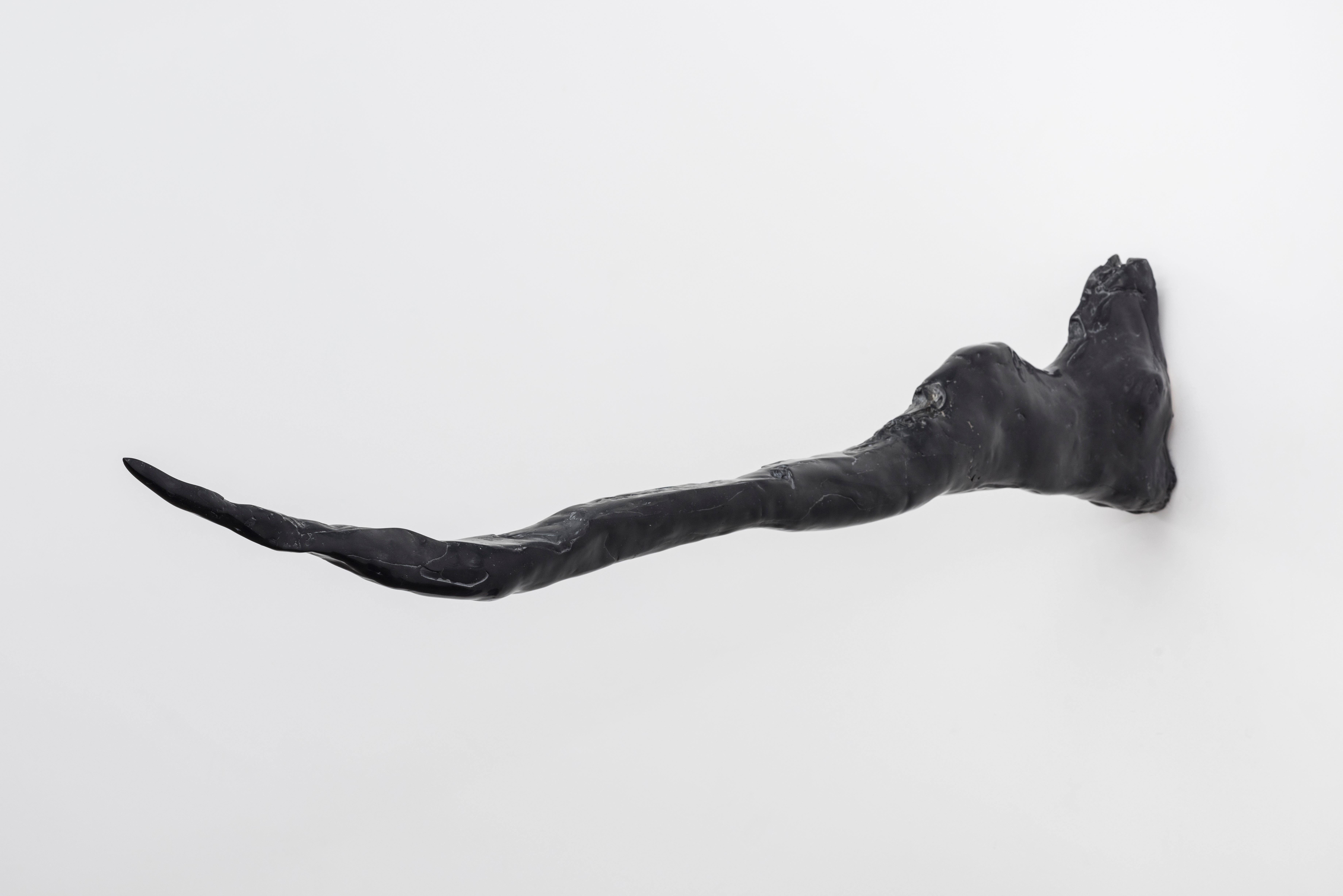 This piece protrudes from the wall up on high, appearing like a giant claw or sliver of human bone. In this way, the artist encapsulates both the awe and terror that is traditionally associated with witchcraft without envoking stereotypical imagery. It feels inherently violent in a way that sets it apart from other works that are predominantly associated with themes of preservation and protection. In this way, it serves as an important reminder of the marginialization and persecution so many people have faced at the hands of the term "witch", and the reclamation that so many now seek.