Greensburg – To walk through Gavin Benjamin's latest work, Break Down and Let It All Out, is to experience a quietly evocative portrayal of what many may consider to be traditional themes. But it would be a mistake to overlook or underestimate the complexities at play—for this work is, at once, both a celebratory repositioning and a radical reimagining of Black life in southwestern Pennsylvania.
Presented at The Westmoreland Museum of American Art in Greensburg—a quaint, rural suburb thirty miles east of Pittsburgh—Break Down and Let It All Out spans three adjacent exhibition spaces in the museum and is primarily situated within two areas, known collectively as The Paneled Rooms.
An architectural donation to the museum in 1966, the Large and Small Paneled Rooms were originally part of a historical English home and were designed by Sir William Chambers, the noted Swedish-Scottish architect who served as Architect to King George III of England in the second half of the eighteenth century.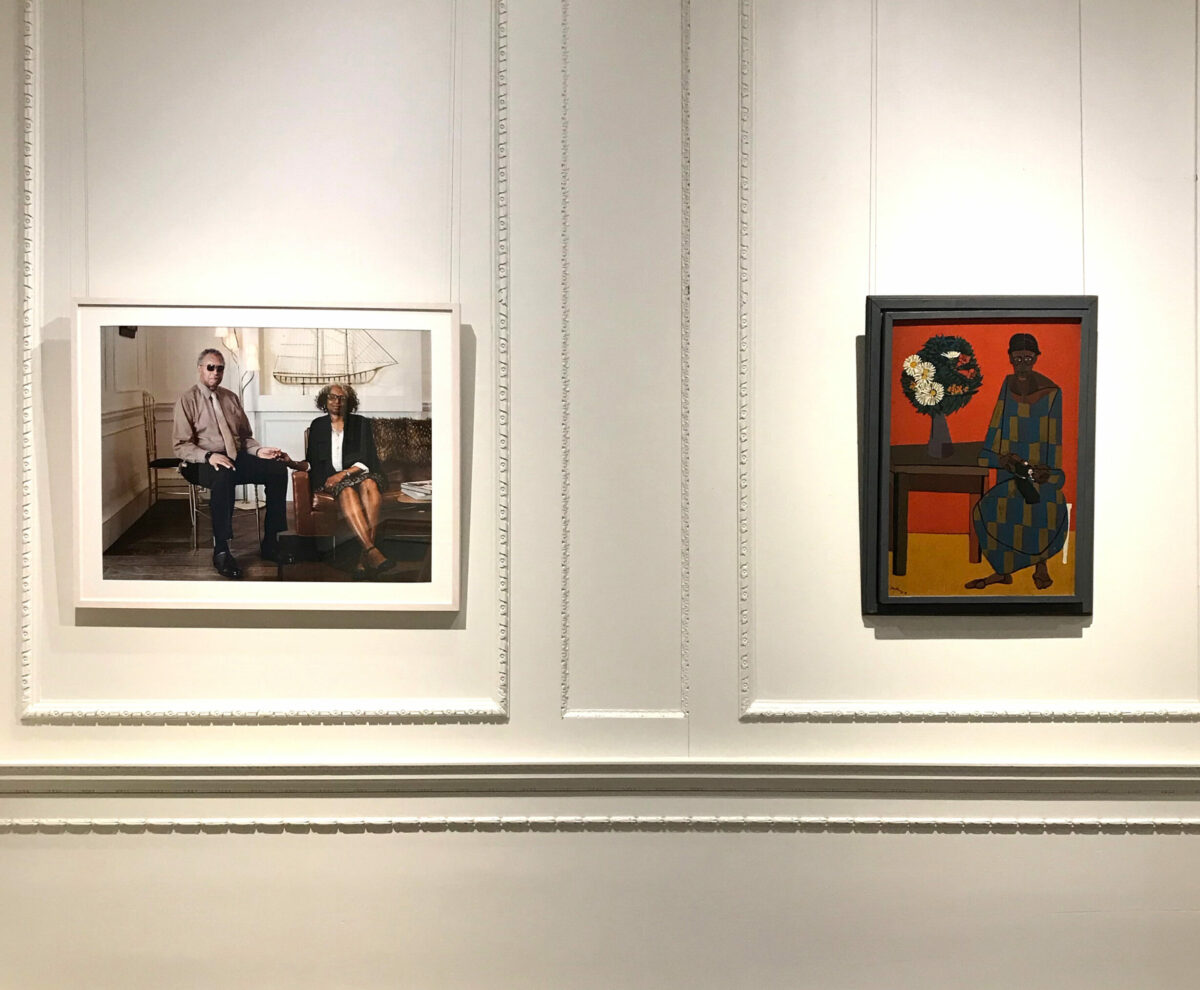 The Paneled Rooms' walls and ceilings are indicative of Chambers' Neo-Classical style, boasting intricate ornamental detailing and wainscoting. These elements fill the space with the storied stateliness of European Classical Revival architecture, which also inherently conjures up imagery of the kinds of people who originally commissioned and inhabited these spaces: wealthy, often royal, White men.
And in this requisite conjuring, these architectural signifiers also simultaneously connote the kinds of people for whom these spaces were neither commissioned nor intended, at least as anything other than servants: Black, Brown, and other people of colour. These Paneled Rooms, constructed around 1750—when Pennsylvania itself was a British, slaveholding colony—are steeped in the history of British colonialism and, now residing in Westmoreland County, are located in a region whose state representatives, in 1780, voted against the passing of Pennsylvania's Gradual Abolition Act, and where slave auctions continued to be held until 1817.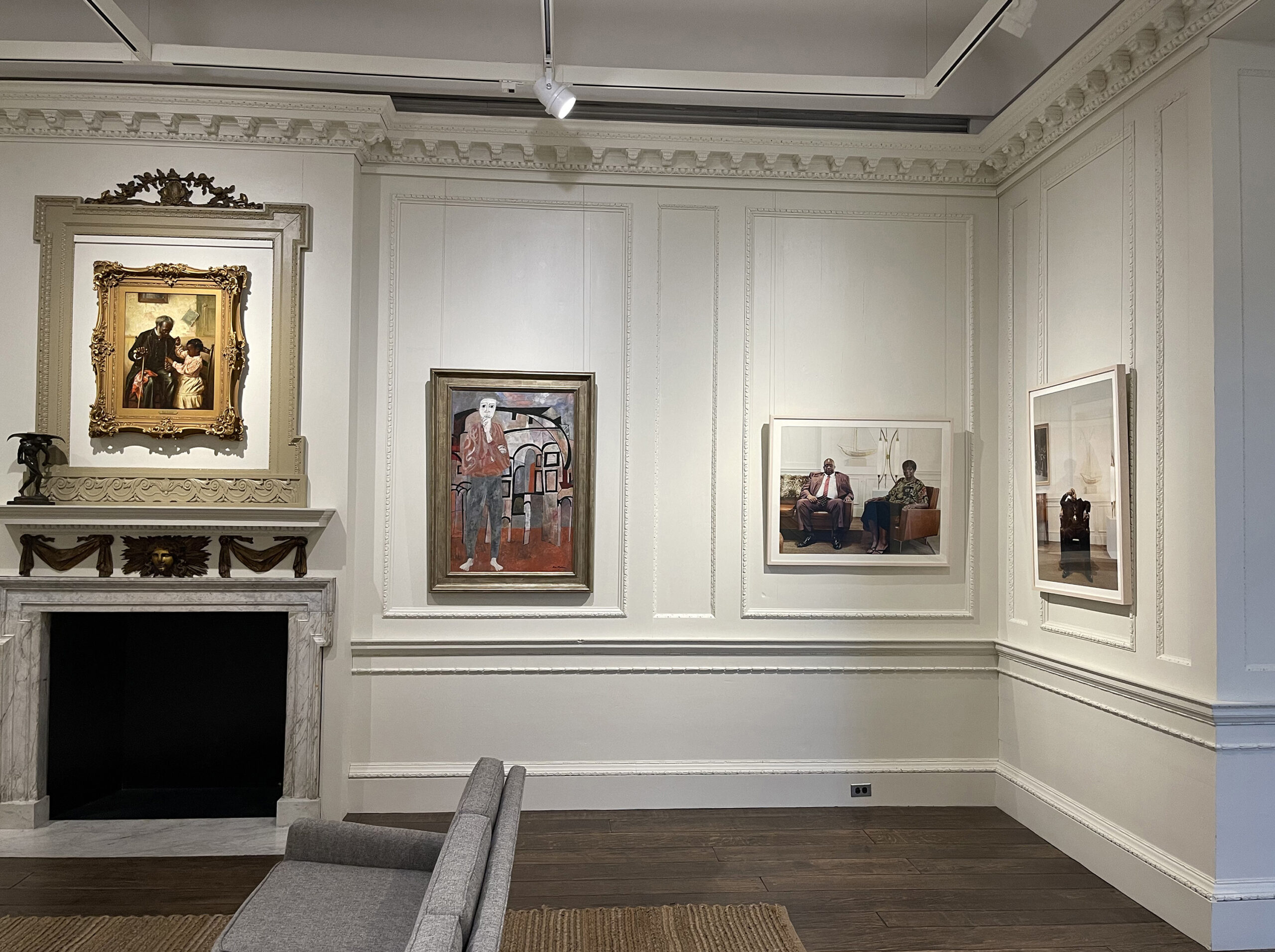 These are the spaces and contexts that serve as the backdrop for Break Down and Let It All Out. This specific architectural setting offers a direct, material connection to America's colonial roots and resulting racial and socioeconomic hierarchies. Furthermore, this backdrop proves even more pertinent when considering the concept behind the exhibit's installation.
In this exhibition, Benjamin reimagines this historically complex backdrop as the home of a fictional Black family, a home which, in the context of this work, the family has owned for nearly 250 years. In so doing, Benjamin positions the present-day subjects of this work as descendants of these imagined free Black Americans, who would have possessed a heritage of freedom and relative autonomy that dates back to before America's own independence from Great Britain.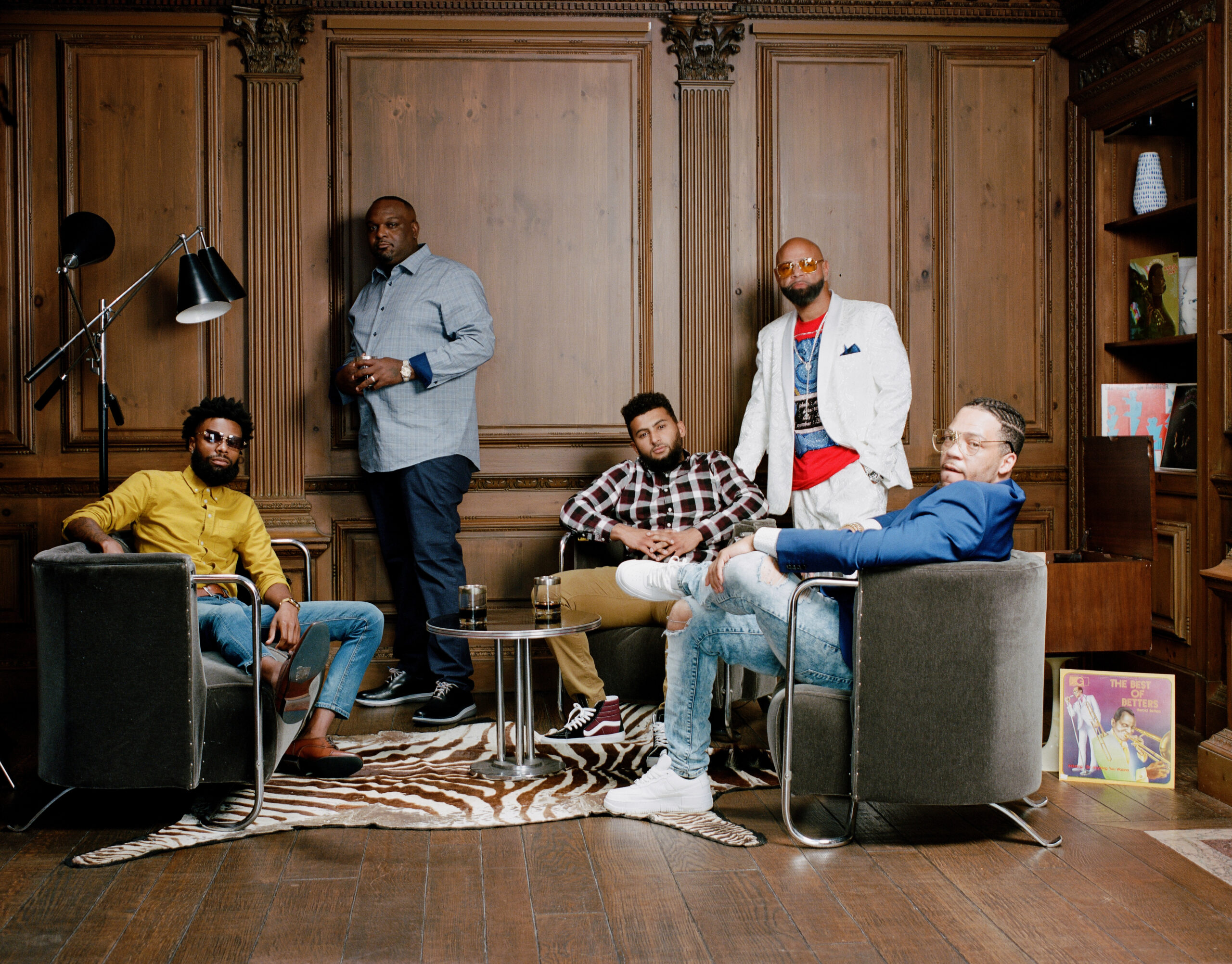 And to embody this idealised legacy, Benjamin chose local Greensburg and Westmoreland County residents to serve as the subjects of his portraiture—a choice which elevates these residents both figuratively and literally, to the physical extent of these images being mounted on the walls of the museum—which, in architecture, are known as a space's "elevations."
Within the exhibition space, the resonance of these artistic and subject-based choices are made acutely palpable. Whether it is Shirlene, whose portrait hangs over the fireplace of the Small Panelled Room, adorned in a vibrant tunic and captured by the lens in a state of joyous movement, or Anthony and Angela, who stare lovingly into each other's eyes in the Large Panelled Room—this is a work of collective, celebratory re-contextualiaztion.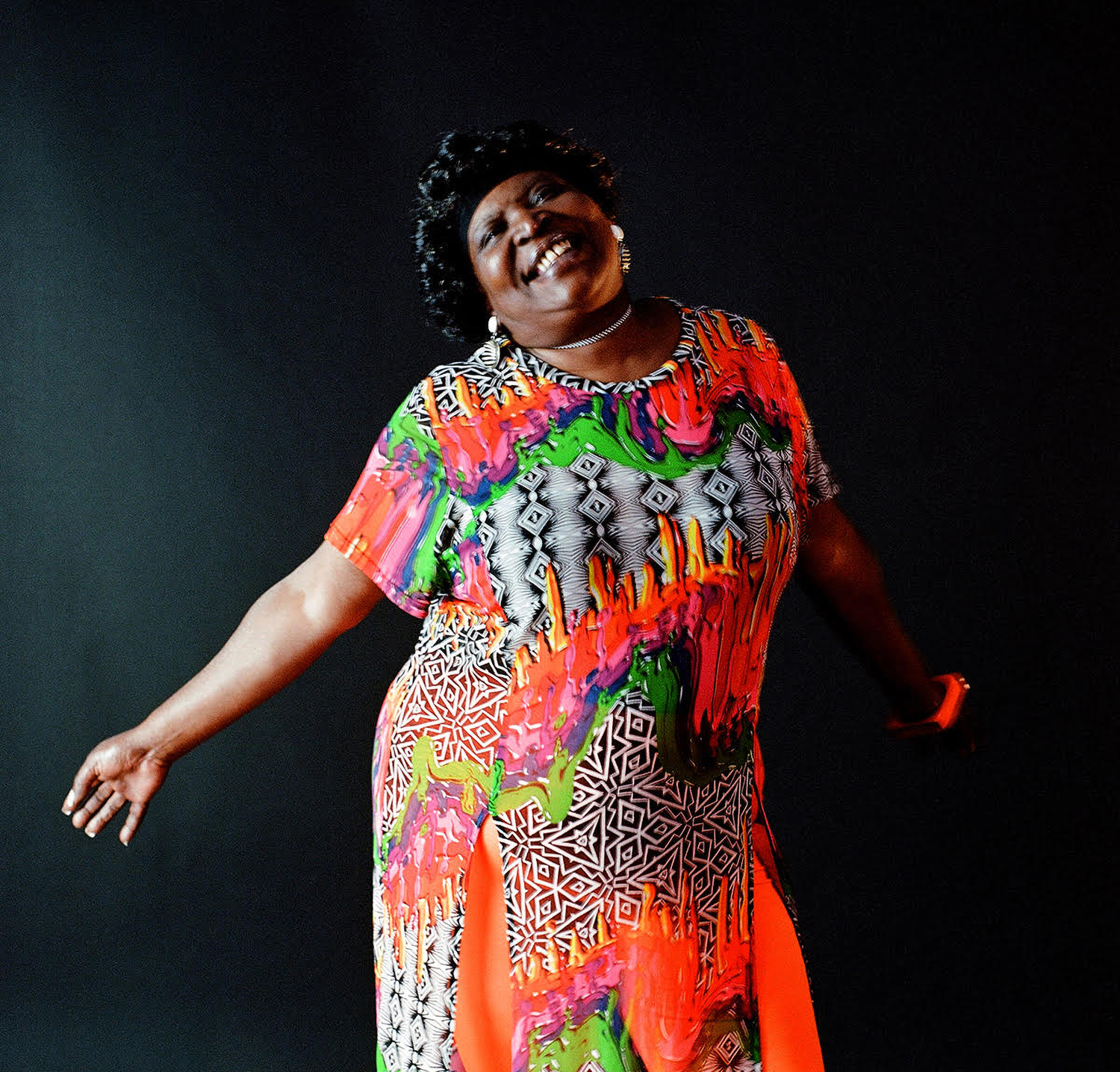 Thus, in its repositioning of Black Westmoreland County residents as the subjects of this work, Break Down and Let It All Out effectively breaks new ground while drawing historical connections—and it does so in a multilayered way: both within the immediate context of the individuals and families who are now prominently featured in the museum's gallery, and within the macro context of the larger historical tapestry that this work is now woven into. And as Nina Simone sings in "Break Down and Let It All Out" (1966), the song from which Benjamin's exhibit derives its name, perhaps it is this kind of radical re-imaginings of Black subject-hood and proprietorship that will allow new "old memories" to aid in eventually setting our collective hearts at ease.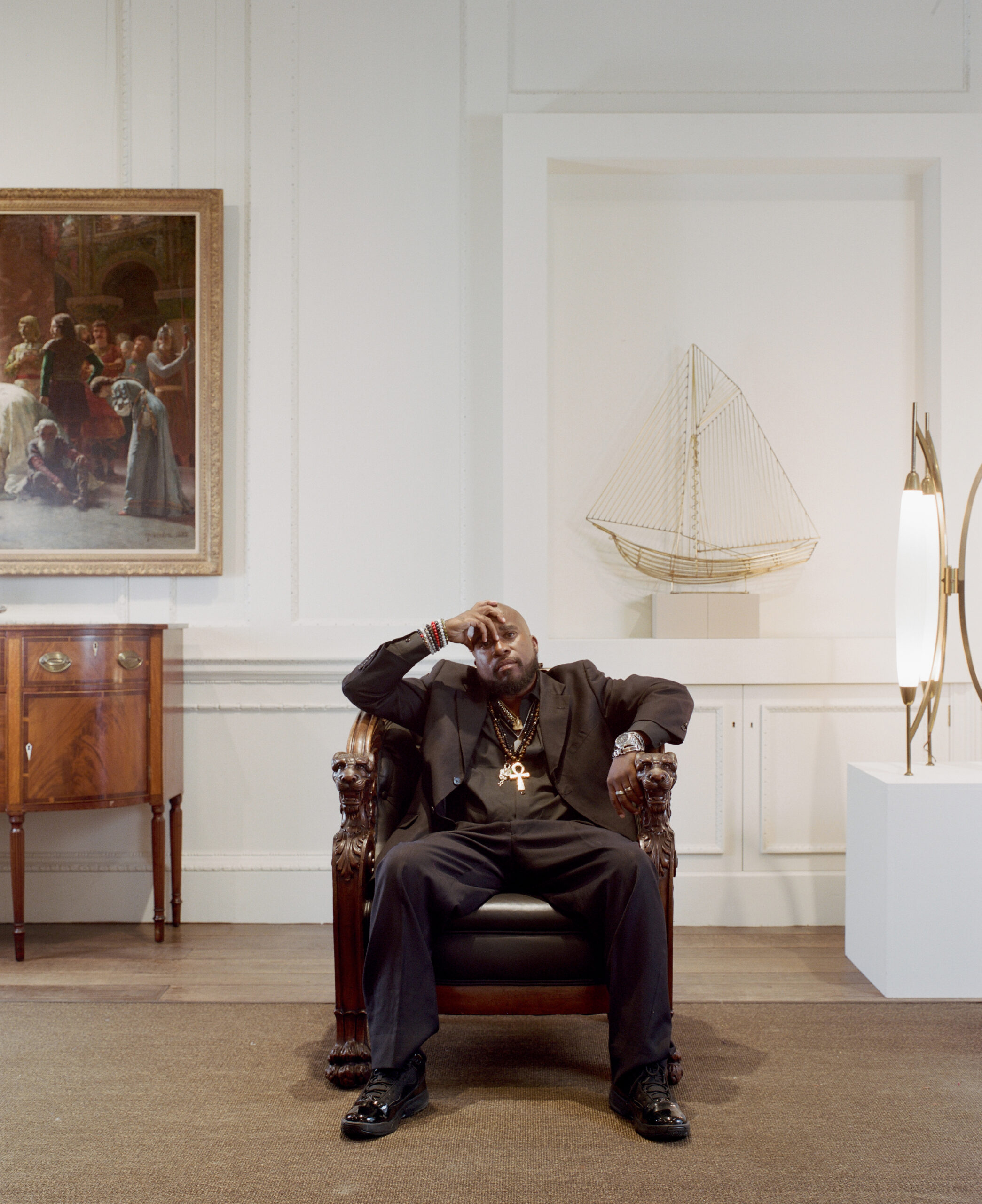 Words by Erika Butler-Jones
Gavin Benjamin: Break Down and Let it All Out
16 October 2022 – 14 May 2023
The Westmoreland Museum of American Art
221 N Main St, Greensburg, PA 15601
FIND OUT MORE