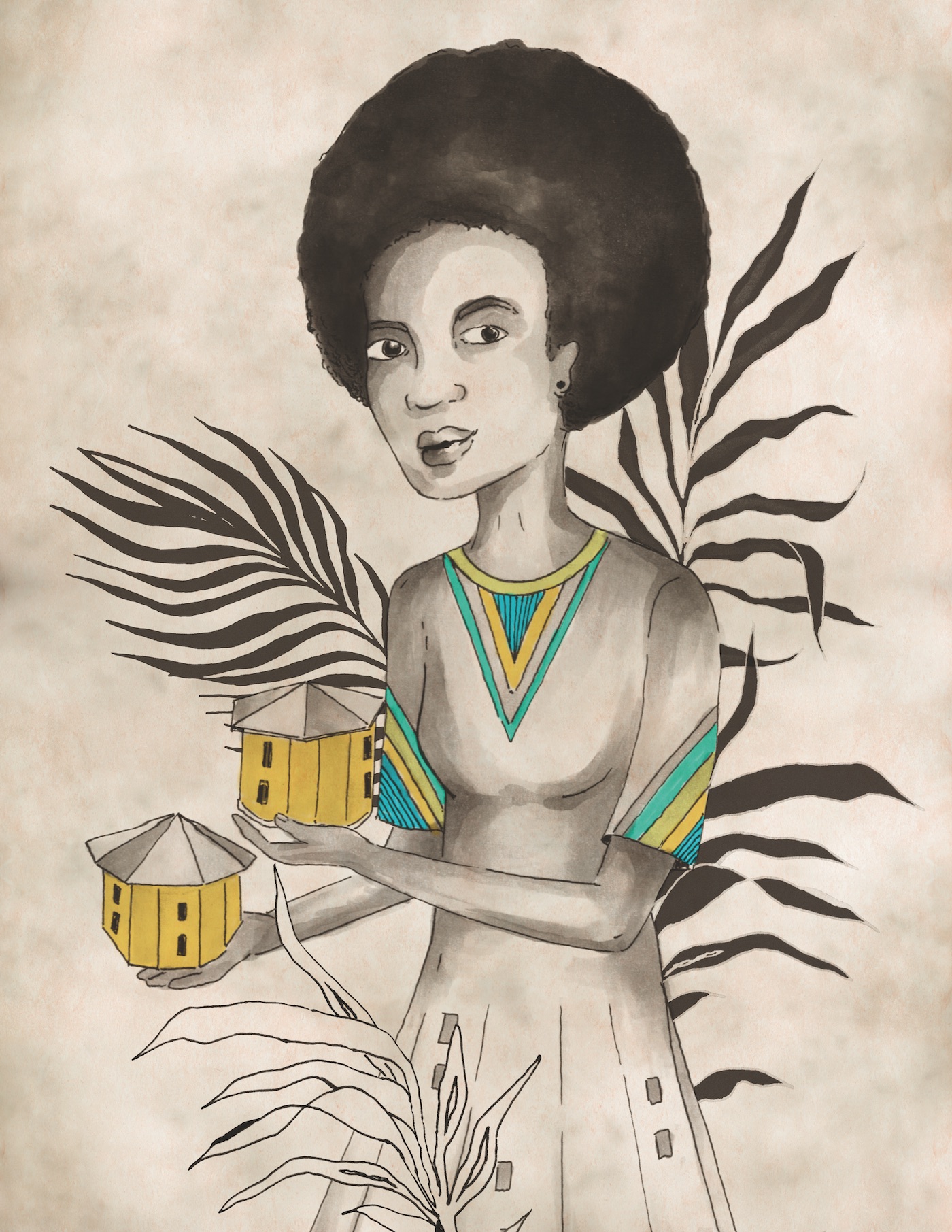 Have you ever heard of Janet Sobel? No? Me neither. Yet Sobel, who was born in Ukraine and migrated to the US where she died in 1968, was the Founding Mother of abstract expressionism, and the woman behind the drip painting technique that made Jackson Pollock famous—and rich. When Sobel—the director of a costume jewellery manufacturing company owned by her husband, and mother to five children—began to experiment with painting in the 1940s, she was a hit with the New York art world, and even had a solo show at Peggy Guggenheim's then-nascent museum, in 1946. After that she moved towards abstraction, and started to add sand to her paint and pour and squeeze it over her canvases using glass pipettes. Jackson Pollock saw Janet's work and, as Clement Greenberg documented in black and white, admired it. A few years later Pollock began to create drip paintings, the works that he is still known for today. Sobel and her work, however, have been washed away into obscurity, like turps on oil paint.
"Tsjeng's book doesn't point the finger at the reader, but rather is a challenge to what we think history really is"
And how about Corita Kent, a former nun who ran the art department at the Immaculate Heart of Mary in LA, that became a hub for the art scene in the fiftes and sixites and became a pioneer of pop art? Or Wei Shuo, born in 272 AD, who came from a long line of reputed calligraphers, and was one of the first women to practice the trade professionally, as far as records go? Could you call to mind any of the sensual works of the Hungarian-Indian artist Amrita Sher-Gil? If this was a test, I know I would have failed. 
Organized into well-researched biographies on forty individual artists that give an overview of their personal life as well as their artistic impact in a concise and readable way, there are few names that will be familiar in Zing Tsjeng's book—part of a series of four books bringing women who are missing from the annals of history —even to the trained eye—in different fields back to life. I was relieved to find any I knew—the extraordinary Jewish painter, Charlotte Salomon; Vivian Maier, the underrated street photographer who has recently received wider acclaim; and Carol Rama, whose beautifully preserved apartment and studio is quietly run as a private museum, by appointment only, managed by her nephew, on the top floor of an old house in Turin. Rama was for me a late, great discovery—but why hadn't I seen her work, just as good as any Egon Schiele, far sooner?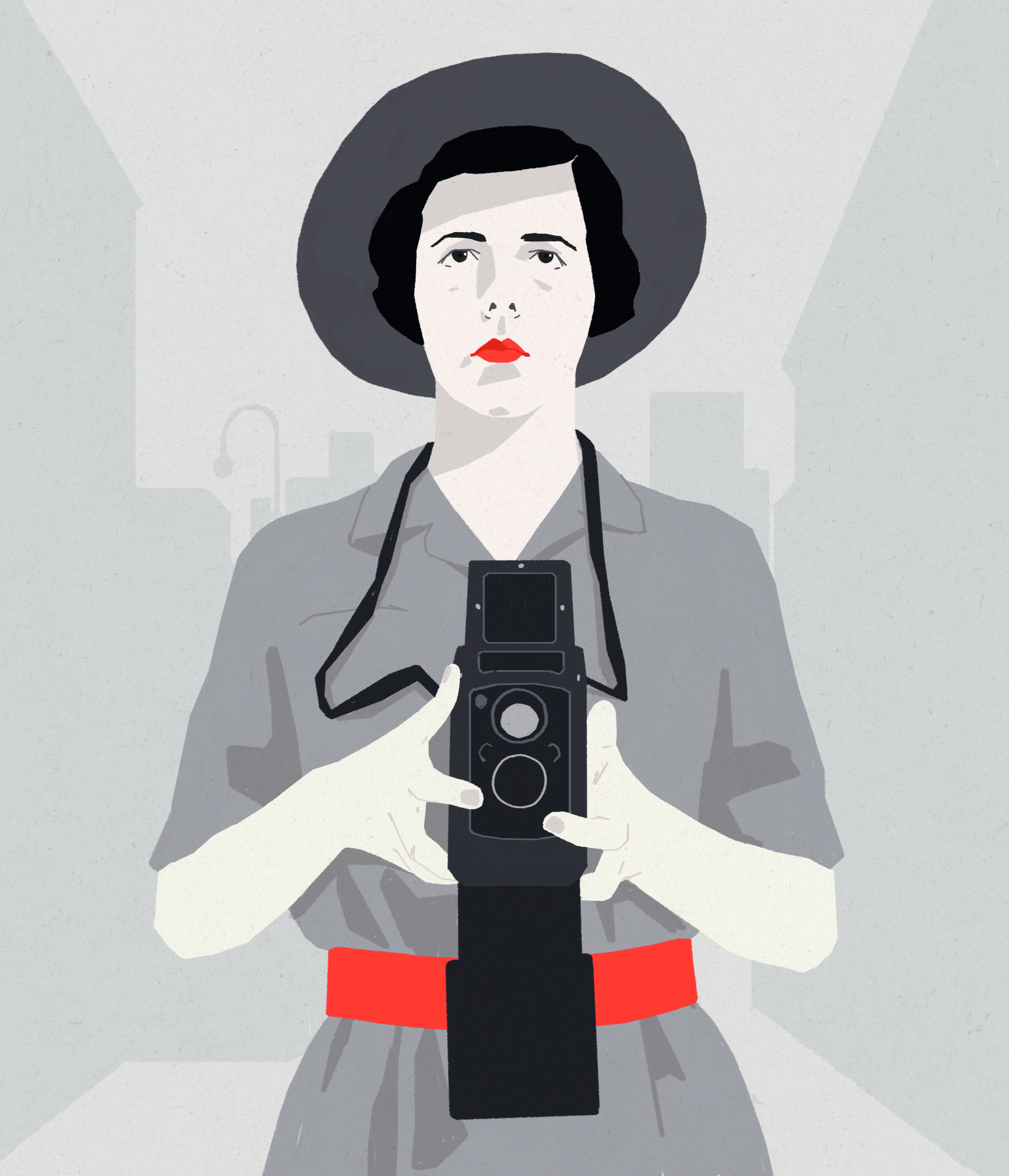 Fahrelnissa Zeid is another that might ring a bell, following the first ever retrospective of her work, held at Tate Modern in 2017 honouring the Turkish "painter princess" who died in 1991. Her early life was traumatic, to say the least. Her eldest brother shot and killed their father when she was just twelve. Later she lost her eldest child to scarlet fever. Zeid somehow overcame these tragedies and was able to create: she was one of the few women of her era to attend the Istanbul Academy, where she was formally trained in art. She divorced her first husband and remarried into the Iraqi Royal Family—the reason she wound up taking tea with Hitler while living in Berlin with her husband, Prince Zeid Al-Hussein. In terms of her art, Zeid was credited with an influential and visionary style of abstract expressionism, inspired by her first trip on a plane, which cohesively mixed her appreciation of forms in her native country's architecture with the ideas of Western abstract expressionism. She began to exhibit abroad and enjoyed relative success, particularly in Paris and London.
Zeid was indisputably talented, but it is important to remember she was also a well-connected woman, who perhaps might not have had the opportunity to study art and exhibit abroad as a woman if she was not part of such a highly respected family—indeed, in 1958, following the military coup that forced her and her family into exile, Zeid's place in history was eradicated. She continued her practice as an artist and taught young women art in Jordan until her death.
"Why are women so often dropped from the narrative of art history, even when their influence is so glaring?"
The socioeconomic position of the women who did make a mark in their day is a common thread that can be traced in these biographies (a majority possess titles or come from prestigious families) and leaves you wondering how many more women there must be who did not have the status or financial backing to be able to pursue their art or meet the right people. Even when female artists have had relative success, how does an artist of this calibre have to wait so long to be properly acknowledged by an international institute? Why are women so often dropped from the narrative of art history, even when their influence is so glaring? In the case of Zeid and the thirty-nine women artists who appear alongside her on these pages, it is hard to find any reason other than the fact she was a woman.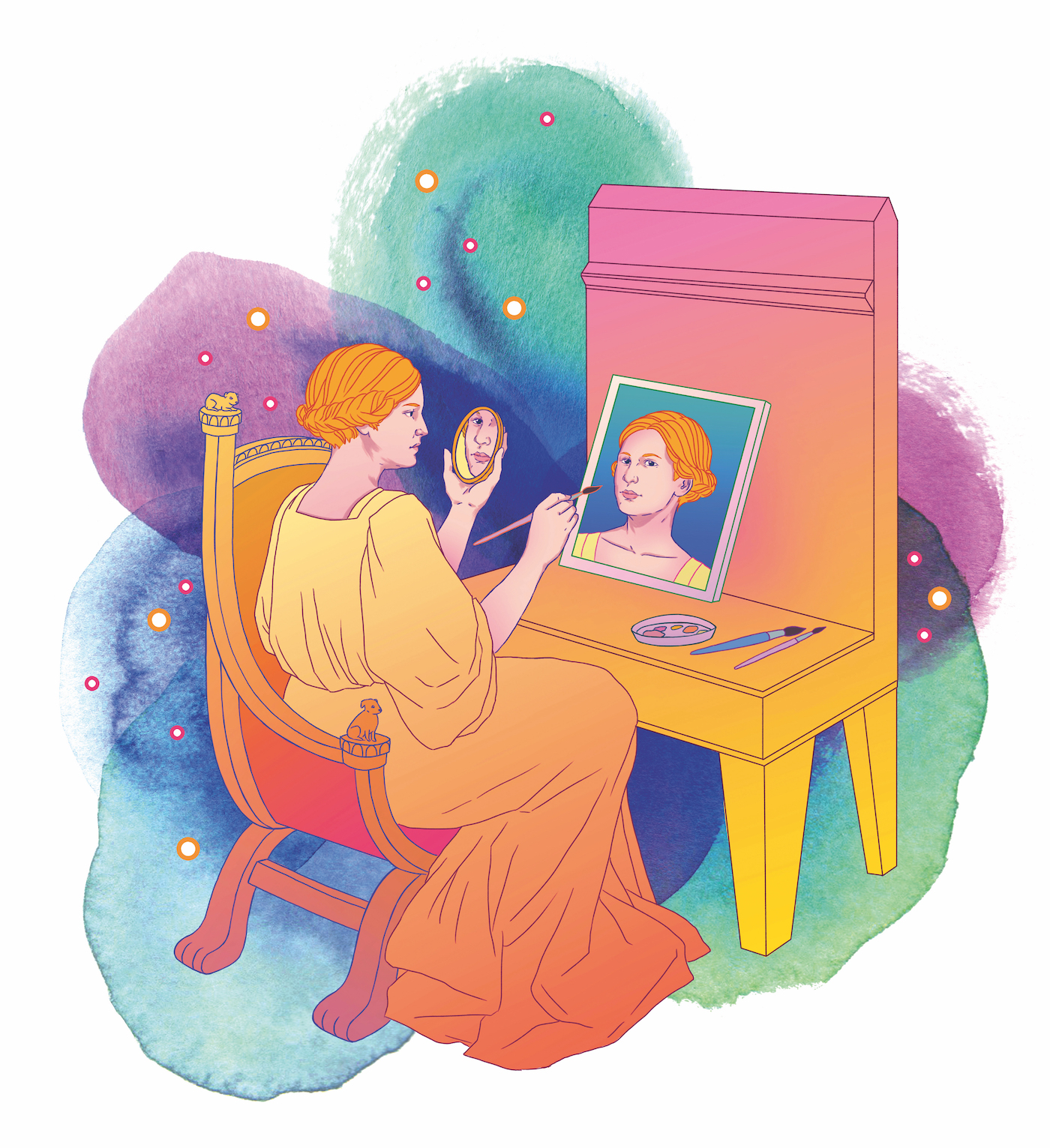 Tsjeng's book doesn't point the finger at the reader, but rather is a challenge to what we think history really is. It's an important step in the right direction to canonize the women that art history has neglected. The lack of documentation and research on female artists means that this is no easy feat. Forgotten Women: The Artists burns with infuriating questions, but it also blazes with the ambition, persistence and tenacity of these creative minds who despite their position as "less than" kept making their art, often while raising families, supporting their husbands or dealing with mental illness and family losses. In a neat synergy with the present, Tsjeng's texts are illustrated by eleven female artists; perhaps their future will be different to our forgotten women of the past.