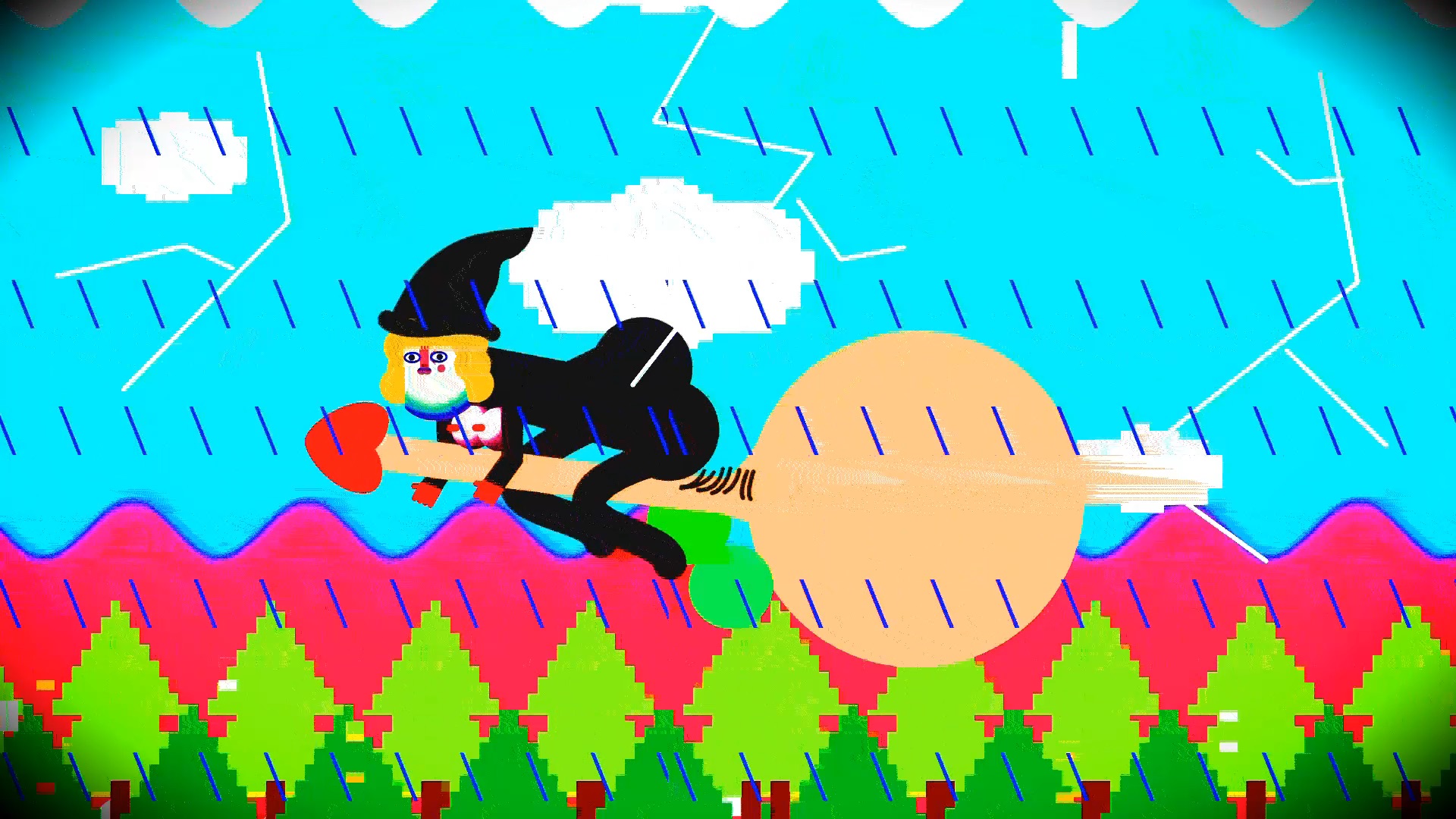 Love, sex, fear, isolation, death, fame, revenge—all of these themes populate the bizarre animated world of Wong Ping. The Hong Kong-based artist marries naïve aesthetics with explicit content to create narratives that have all the absurdity of a children's storybook combined with the incongruous plots of a mainstream porno. However, when asked about his x-rated content in an interview in Issue 34, he offered an entirely different outlook: "I am ashamed of how normal my works are. Even in reality, my friends' sexual experiences are much wilder than those in my work! The plot, or issues explored in my work, when portrayed through sex, might result in something shocking, or lovely."
"Without the aid of sound or dialogue, we can all place our own anxieties onto this unfortunate scene"
More often than not, these shocking and lovely films are narrated with an audio track and occasionally clunky English subtitles, as seen in two recent pieces on show in London. In Strange Days: Memories of the Future, presented by the New Museum and the Vinyl Factory, Wong Ping exhibits Jungle of Desire, a tale of sex work, police corruption and revenge. As the main character is cuckolded by his wife and a variety of crooked officers, he grows aroused, but then angry, and imagines a sick fantasy in which a particular officer gives a never-ending blowjob before killing himself with the power of his own farts.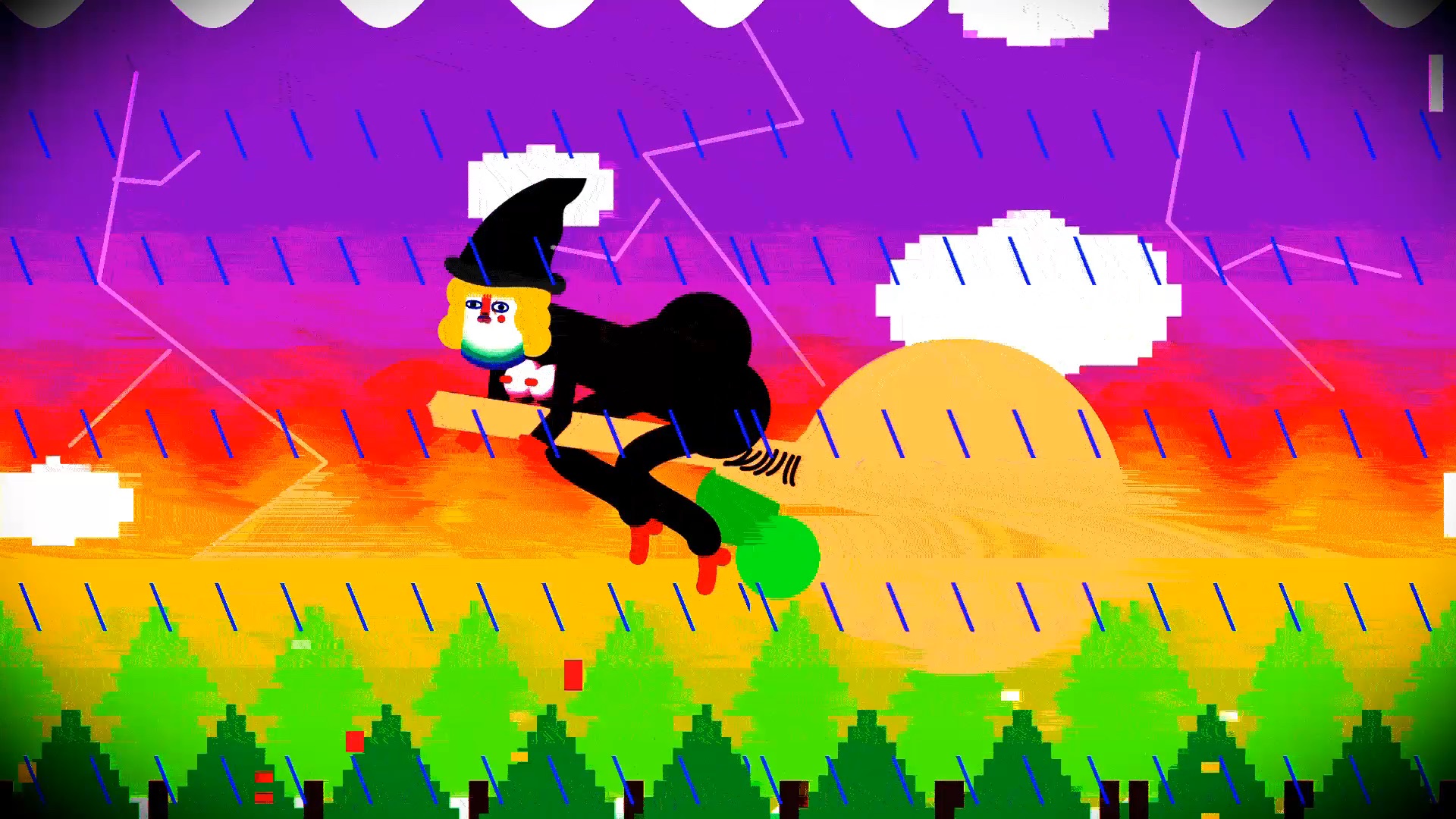 Meanwhile, at this year's Frieze London, Wong Ping was awarded the inaugural Camden Arts Centre Emerging Arts Prize for his animation that included the story of an Insta-famous chicken with Tourette Syndrome, whose fall from grace ends in mass death.
Although these films are wondrously farcical, they follow a prescribed narrative, but there is also plenty of joy to be found in Wong Ping's shorter, silent animations that allows the viewer to place their own wild interpretations onto his images. The prime example is Witch, a silent 2min 59 sec video that depicts the sorcerer in question astride a gigantic penis, riding it like a broomstick. As she flies through apparently windy weather, sad-faced hearts whizz by, while thunderstorms loom overhead and intermittent fires rage below.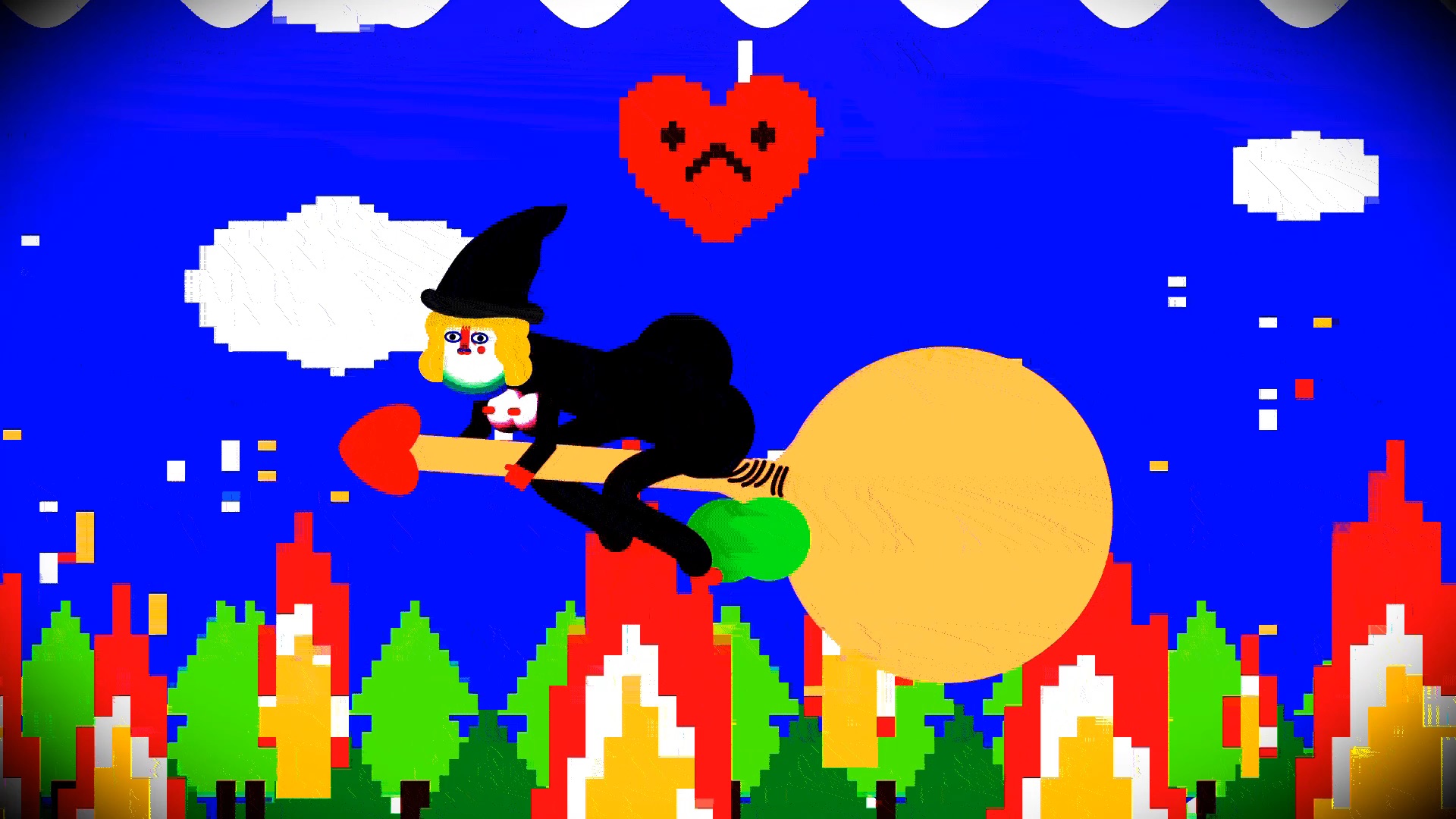 This preposterous situation has the linear rhythm of an 8-bit video game, but the witch appears to be clinging on for dear life, as she rages forward in a seemingly never-ending loop. The scenario is bizarrely hypnotic, and without the aid of sound or dialogue, we can all place our own anxieties onto this unfortunate scene. Is the penis vehicle a symbol for the woman's own sexuality, or perhaps a representation of a demonized female trying to ride out the patriarchy? Is she stuck in a vicious cycle of terrible Tinder dates? Or is she simply trying to get from A to B with the tools at hand? We'll never truly know, but one can bet that it would be practically impossible to outdo Wong's own outlandish imagination.