After considerable speculation Frieze has finally announced its new Los Angeles fair, which will commence in February 2019. The event will be housed in a specially-designed tent in Paramount Studios, with approximately sixty exhibitors (the London version hosts around 300 across the two tents in Regent's Park). Frieze's fairs director Victoria Siddall told the Financial Times "a smaller fair means we can do more around it. The intention is to create a week in Los Angeles when people come from all over the world to celebrate its extraordinary art scene." The announcement may surprise some as the city has a chequered history with art fairs. In 2015 Fiac announced an unrealized launch and Paris Photo failed to endure.
A few states over, the final work by Ellsworth Kelly (who died in 2015) has been unveiled in Austin, Texas. Despite being an atheist, the artist was fascinated by Romanesque church architecture following time spent in active duty in Paris, leading him to build his own house of worship in the grounds of the Blanton Museum of Art. The 2,700-square-foot building contains painstakingly considered stained glass and abstract paintings that reference the stations of the cross. According to Architectural Digest the building is "the only freestanding, permanent structure in Kelly's oeuvre".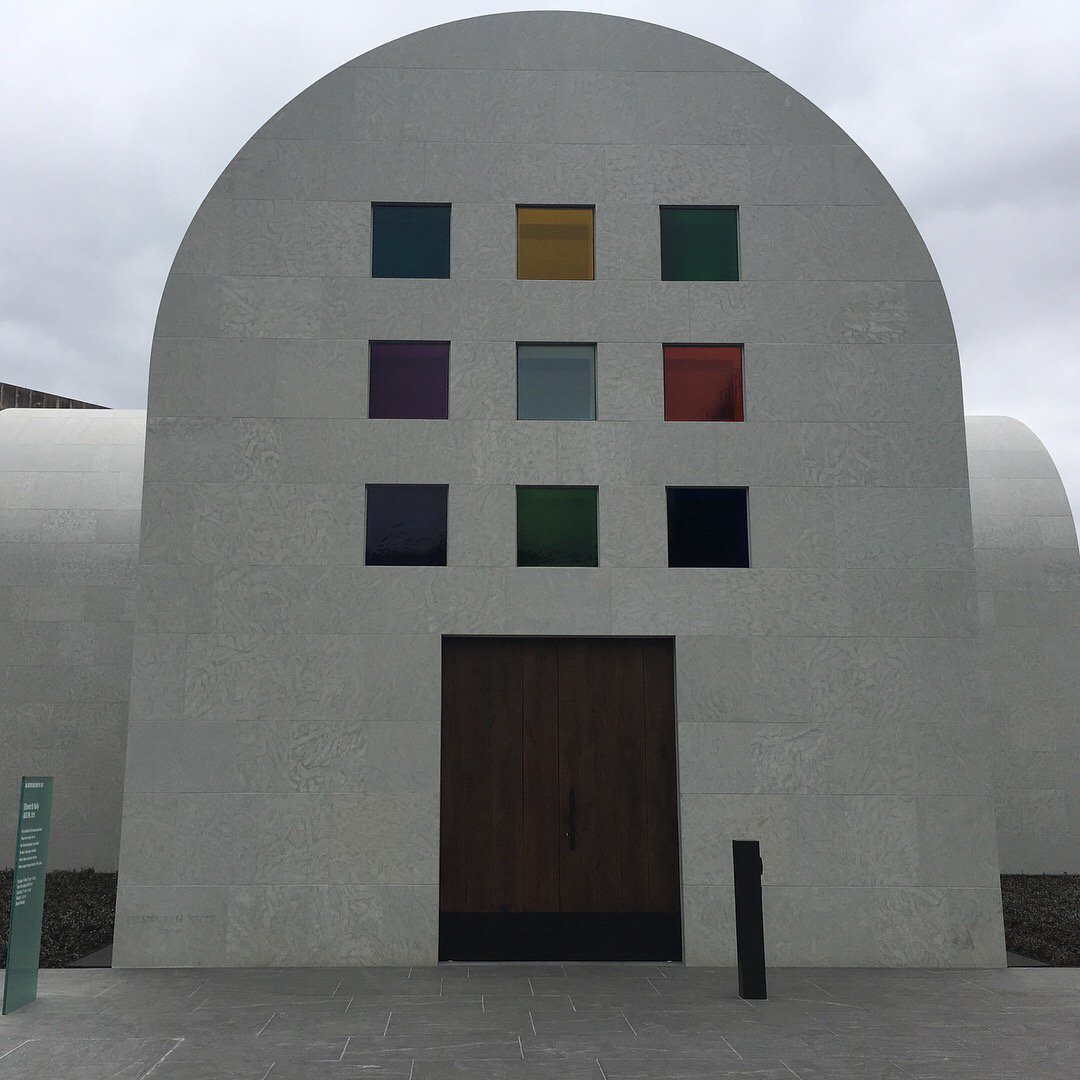 In more museum news, there has been something of an outcry following the appointment of Giorgio de Finis as the new artistic director of Rome's Museo d'Arte Contemporanea Roma (Macro). The decision was made without an open recruitment process and the independent curator, artist and writer is known for unorthodox exhibition practices. Notably, in 2012 he worked with the Museo dell'Altro e dell'Altrove di Metropoliz to create an art space occupied illegally by sixty families, many of whom were immigrants, who helped maintain murals and installations by around 200 artists. He told the Art Newspaper that his first exhibition at Macro will transform the museum into an "open laboratory" where "there will be no exhibitions", instead, "the daily activity of the museum itself will be on show".
More universal controversy has continued to plague the art world as outcry surrounding Tate's failure to denounce Anthony d'Offay endures. The museum distanced itself from the influential collector and dealer when multiple claims of sexual harassment first surfaced in January, but has failed to release a statement concerning the fate of the Artist Rooms collection, which he sold to Tate and National Museums Scotland over a decade ago (he maintains considerable creative control). Activist group We Are Not Surprised, who published a letter denouncing the actions of Knight Landesman, former publisher of Artforum, in October have continued to apply pressure on Tate with a series via social media. The Guardian's Nadja Sayej has given an overview of the art industry's culture of bullying and harassment.
Top image: Ellsworth Kelly, Austin, 2015 © Ellsworth Kelly Foundation. Courtesy the Blanton Museum of Art, The University of Texas at Austin