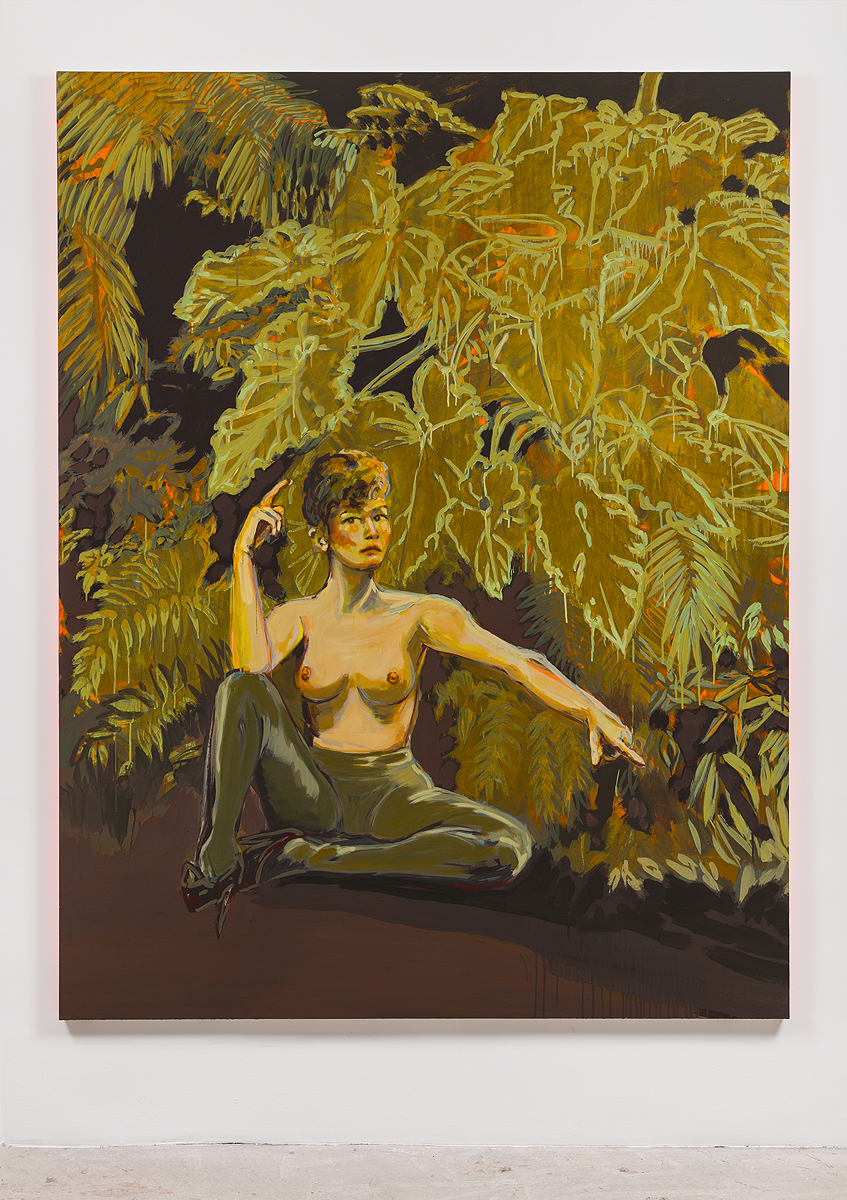 Can you tell me a little about the work that is currently showing in Voyeur vs. Viewer?
This show presents seven paintings by Claire Tabouret and one video sculpture and an original song and music video by Casey Jane Ellison. Our work looks at each other, examining and building out the worlds we have created individually.
What was it about the idea of the viewer and voyeur placed, as they are in this title, in opposition, that first interested you?
It's what happens between two sets of eyes. How you look at things and how you believe you are looked at by things. It's all about power. Voyeurs and viewers are not innocent. You have a responsibility as a witness.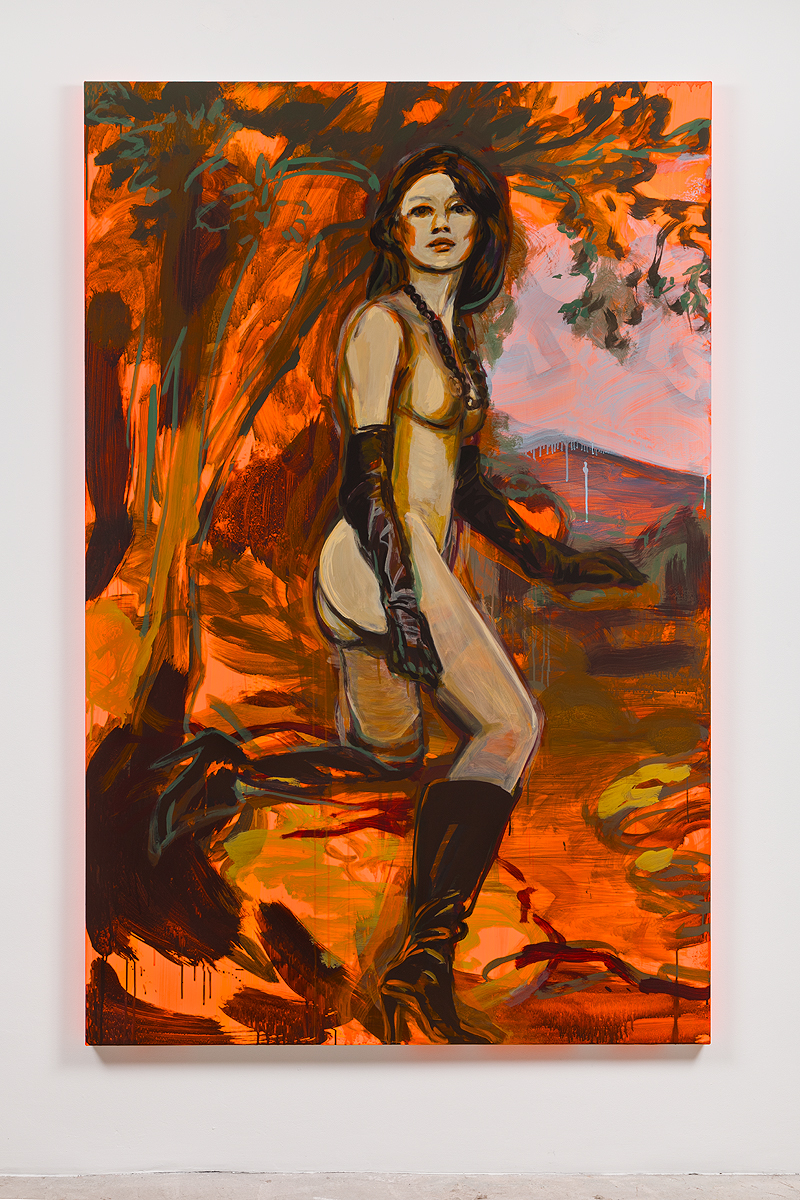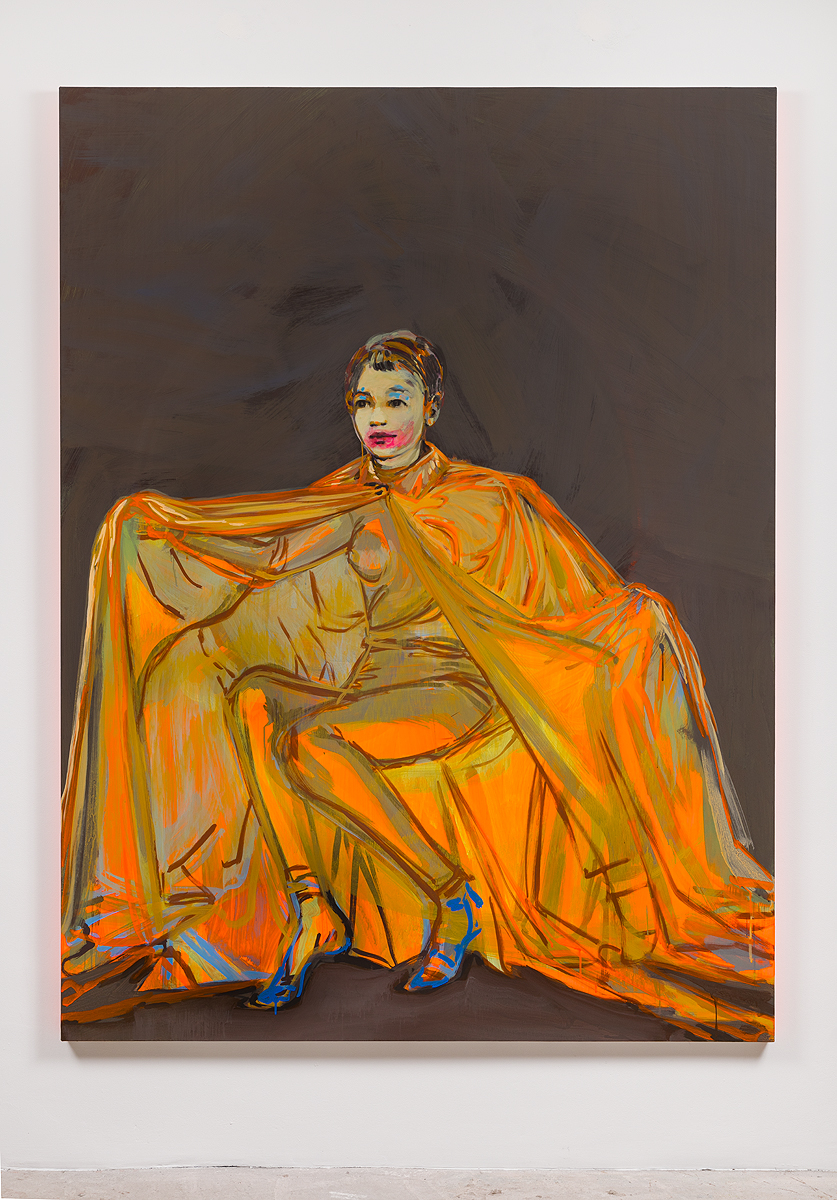 Claire Tabouret, L'Albatros, 2016. Acrylic on canvas, 59 x 78.7 inches, 149.86 x 199.90 cm
How do the two of you approach the female body within your practices, and have you encountered new ground in working together?
Casey decided her body and voice, as a tool and subject, is young and female. Her work also functions as an archive of her narrative decisions. She produces herself. Claire paints characters that she relates to and they're mainly young women, but she also features and relates to men. Female-produced females are different. Girls raised in a matriarchal household are different. We are both attracted to storytelling in our work, Casey more as a body of work and Claire more as a starting point. When Claire moved to LA, she saw Casey do stand up and invited her to her painting studio. We spent the visit talking about stories about women in history, in Claire's paintings and in pop culture. We built this show while telling each other a story. The show was designed as a foundation for the viewer/voyeur to attach more stories to theirs.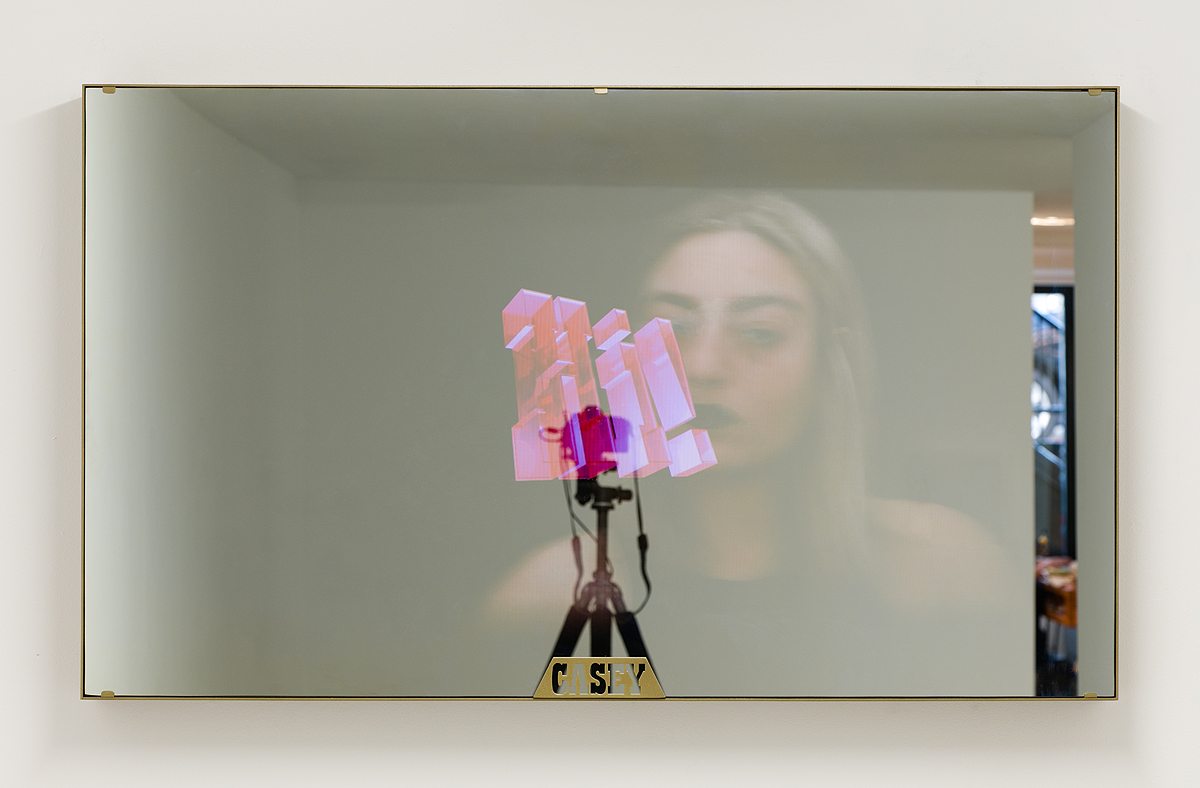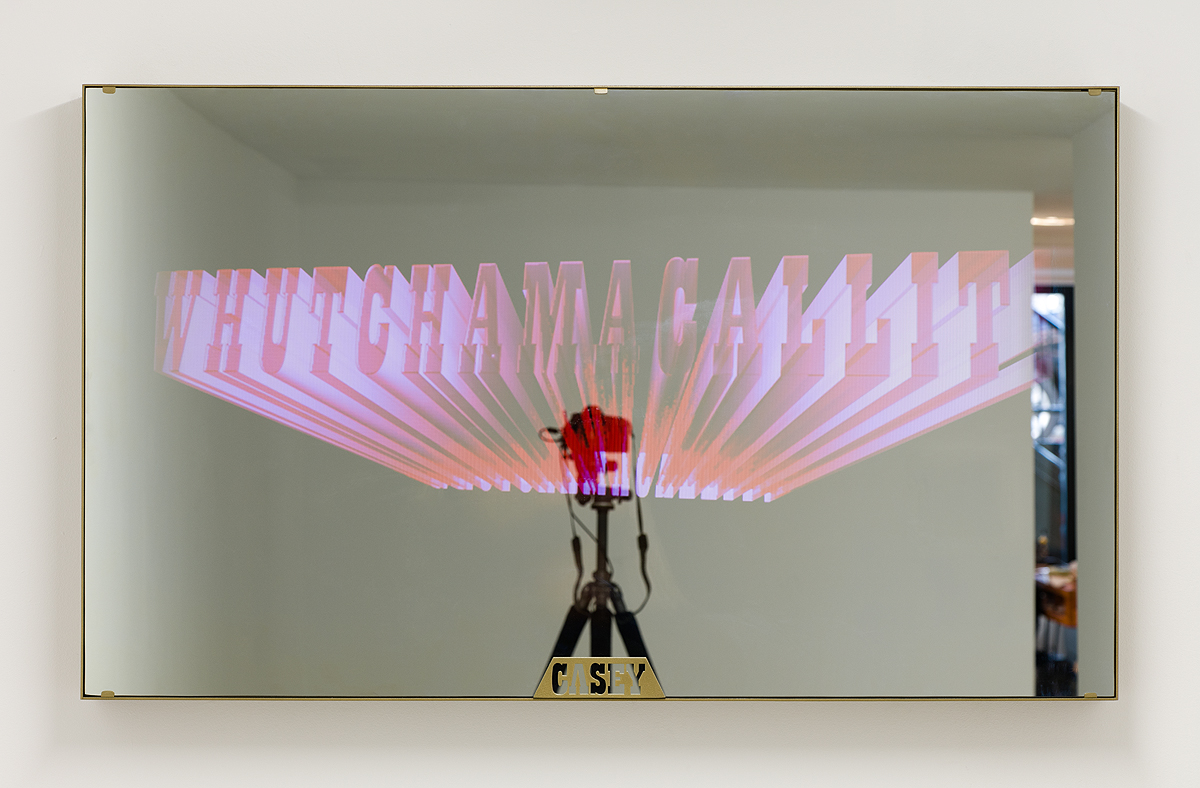 Your practices are quite different visually. How have you worked together on the show? Was it a collaborative system from the beginning or have you brought existing works and ideas together?
We had the same desire to make a show together. Our intent and desire is very similar in our work. Waste It, Wasted is a rap and music video about wacktivism. Casey puts herself in a position to be laughed at, loved, judged and loathed. Claire's painting, Albatross shares the title with a Baudelaire poem about how fickle love and desire can be. The sailors, just as easily, are in awe of the bird as they come to loathe and laugh at it, all alone. It's up to you to love and support the subject of the painting and everything else. You can love or laugh, or you can love and laugh.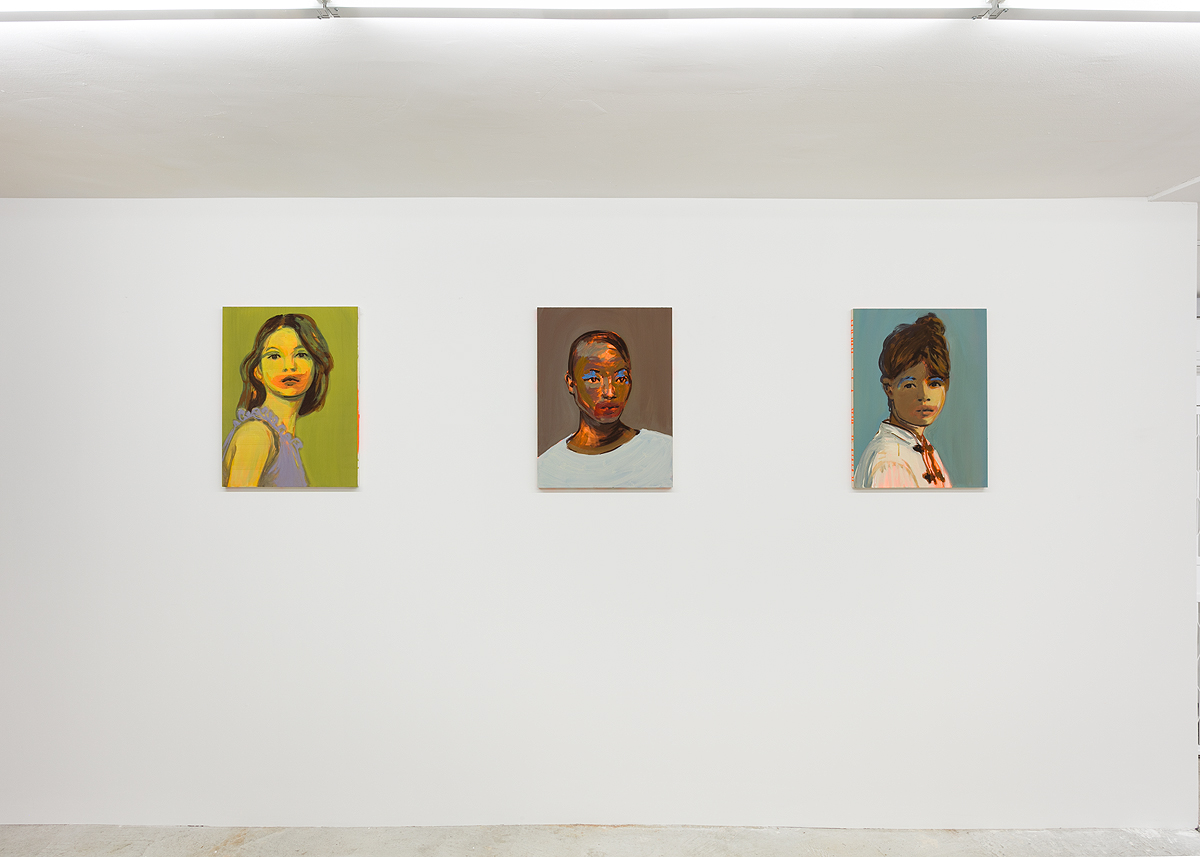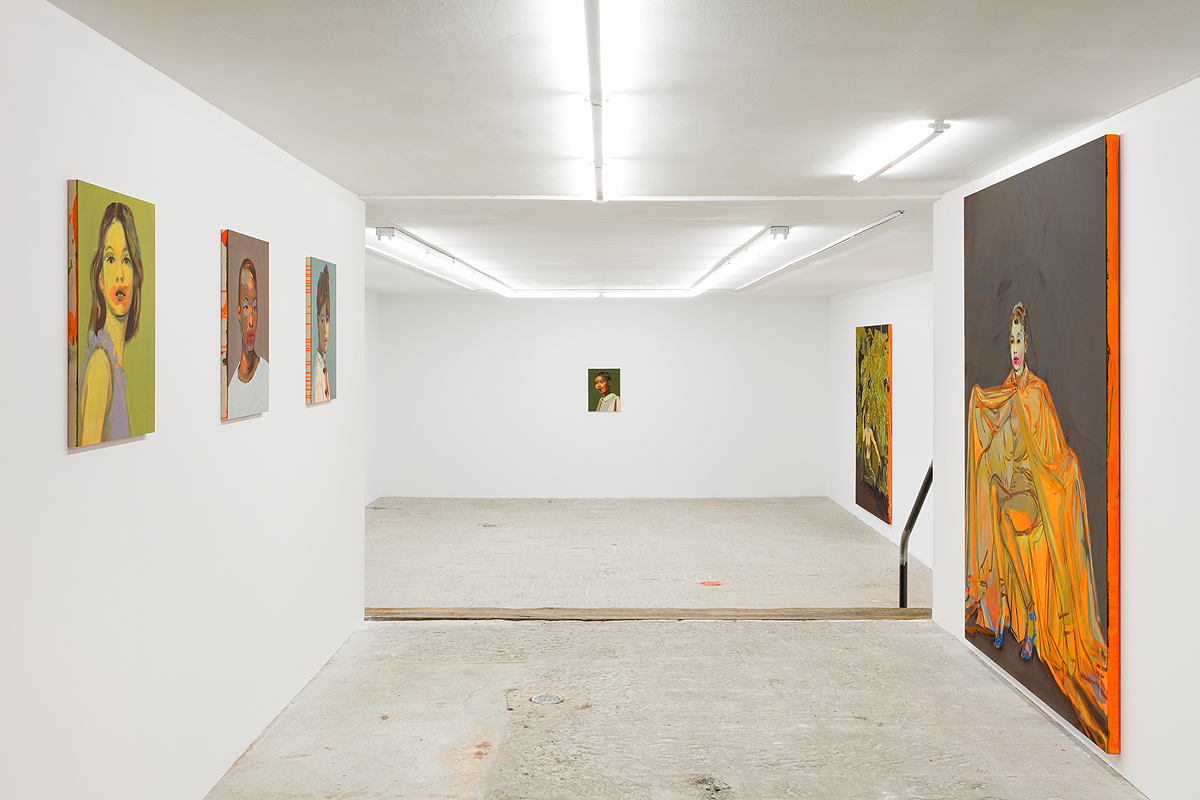 You both work in Los Angeles — Casey full time and Claire part-time — do you feel the influence of the city itself on your practices?
We both live in LA. We met each other here. Yes, it's the best place and California has always been special. Claire's relationship to space changed when she moved here. In The Escape, she's stepping into a deep landscape. Casey was born and raised in LA and she's obviously Cali to the bone.
'Voyeur vs. Viewer' is showing until 11 December at Lyles & King, New York