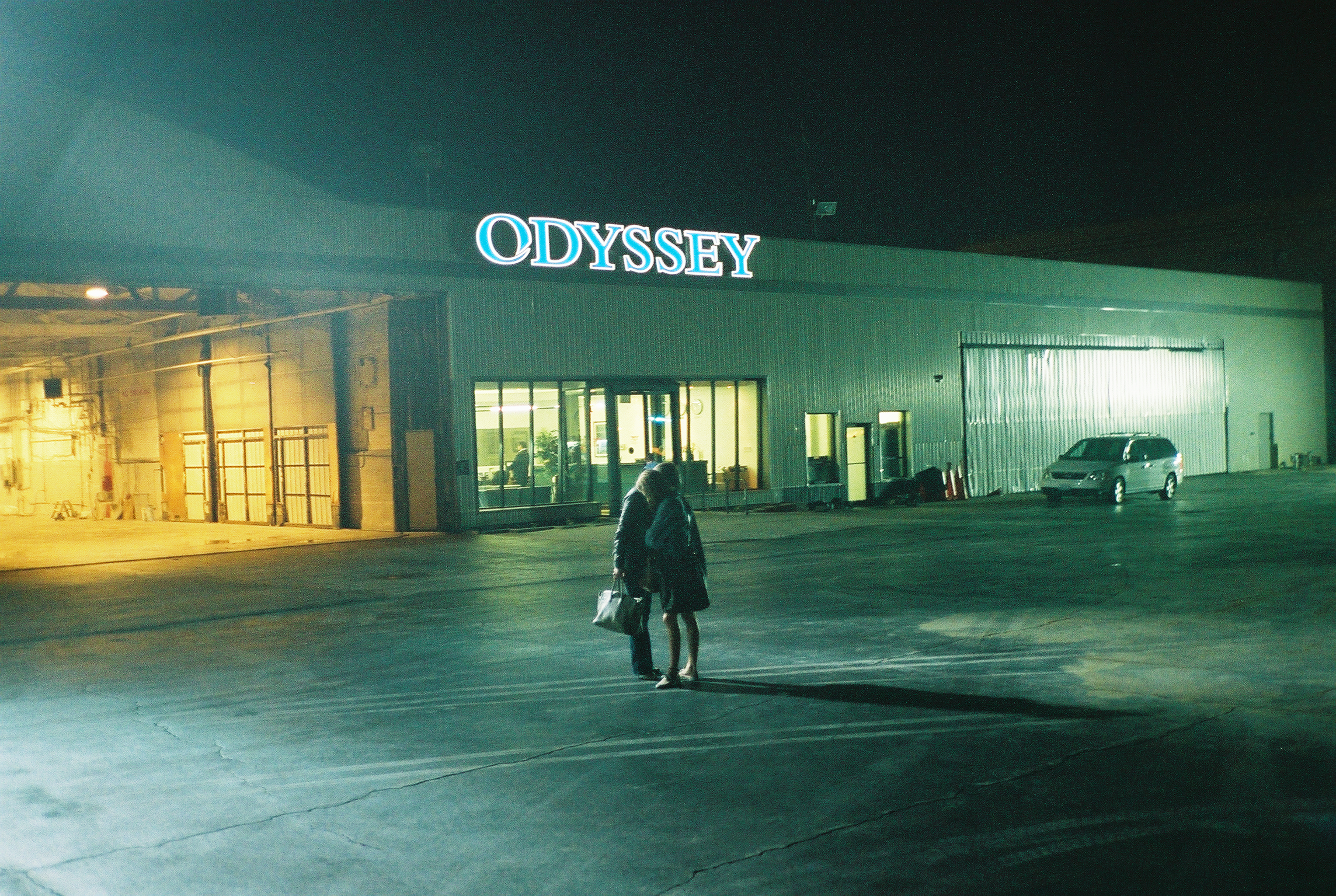 Grear Patterson, Odyssey (2008), Photograph, Courtesy the artist and Marlborough Contemporary, LondonCan you tell me a bit about the work that will be showing in True Romance?
One of the most striking works will be a giant sunset painting that covers the entire main wall of the gallery. I want the piece to feel like you could be looking at a sunset from anywhere in the world, which is why it will feature on such a large scale. In movies of this era particularly, the sunset often marks an auspicious moment, and I wanted to replicate that. Alongside the wall piece I'll present some sculptural elements, as well as movie works which hint towards the Tony Scott film. Sitting within the gallery will be sun loungers and banana trees–which I hope will invite people to spend time in the space and, in turn, create their own 'moments'.
Grear Patterson, Blue Bronx (2010), c-print, 13 x 20, Courtesy the artist and Marlborough Contemporary, LondonHas the film itself been an inspiration over the years? At what point did you decide to work from it in this way?
I have always liked the movie. I watched it about 30 times when I first lived in London, often in the early hours at my studio. It was a tough movie, but one with love and a happy ending, and it comforted me in the cold single pane window world of East London. I think exhibiting at the Marlborough Contemporary space in London provides a good time to finally re-visit the film, this time from an artistic approach.
 What is it about naiveté that appeals to you?
I just prefer the old-fashioned era of morals and principles. I like the simplicity of 'naiveté' as an idea, and the clarity it brings.
You have a mixed-media practice. Do you find there tends to be one or two mediums that you always go to when beginning a project? Or is it always something different?
Every project is always different, the most common element across the board is persistent vision. I work with photography and film a lot to archive moments, which can then be the springboard for an idea or project. However, as I mentioned, this exhibition entails film, sculpture and painting, and each practice has its own merits for interpreting and evolving an idea.
And finally, do you feel the influence of New York, and more widely America, on your practice?
Yes. As a kid growing up in the states I was immersed in American culture–Hollywood film, music, US sports–and all the pervasive, impenetrable imagery and themes which went alongside it. Naturally, these have made a lasting impression on my output.
'Grear Patterson: True Romance' shows at Marlborough Contemporary from 24 June until 23 July.