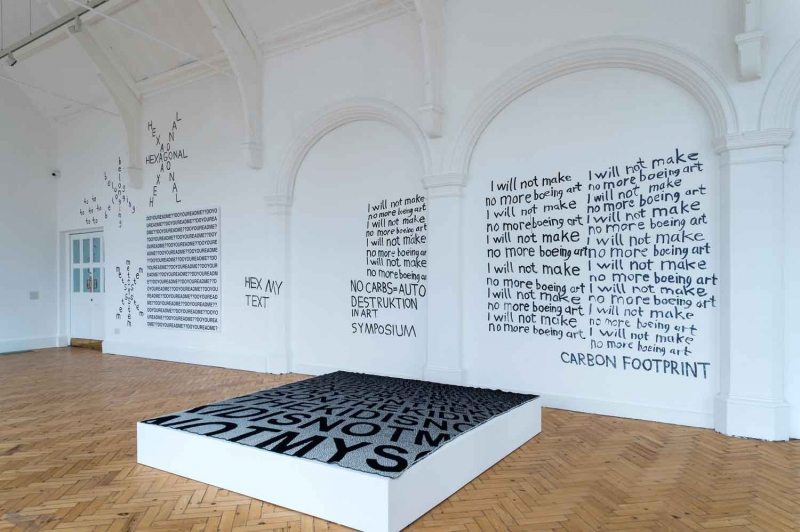 Can you tell me a little about the work that will be shown in READ DEAR?
The installation that I made for Camden Art Centre is site-specific, with a reference to this particular room previously being used as a reading room when the building housed the public library. It contains different instances of writing as printed canvases, wall drawing, a knitted blanket and two artist's books in vitrines.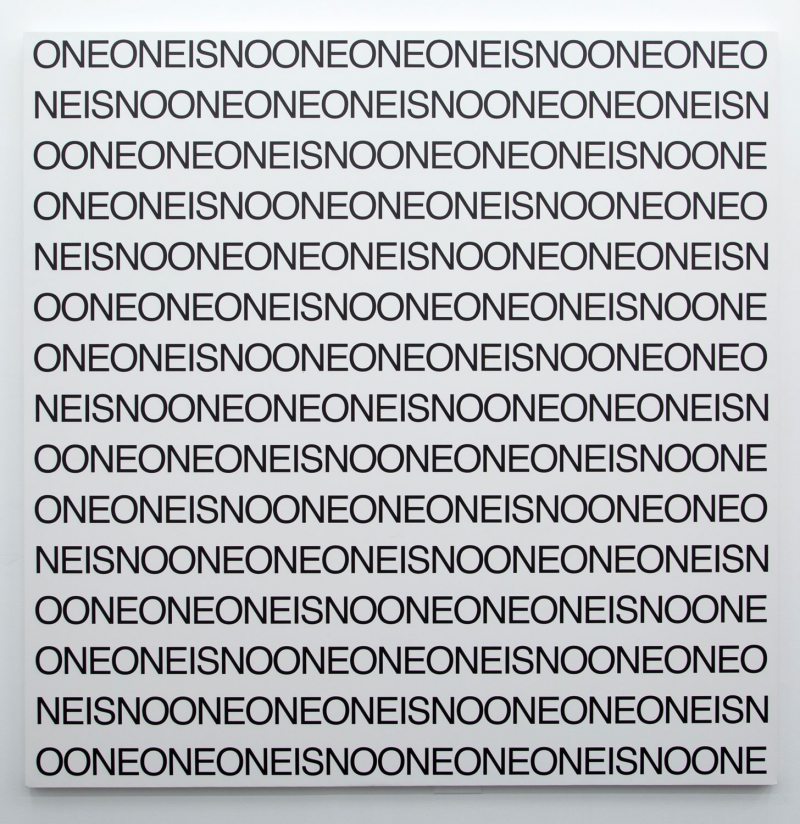 Your words have been described as 'invisible images', do you see language as a tool that can be just as visual as it is aural?
I think all art is about self-expression and communication. Developing a writing practice within the art context allows it a certain freedom and right to experiment.
How do you decide which standard language to use in your work, and do you feel that this alters the audience's ability to access at different levels of 'meaning' when the works are shown in countries where they do not use the first language?
Again, my practice uses language in an experimental way and beside English often involves German, French, Portuguese, Farsi, Japanese and even Swedish ;-). This was always an important aspect in concrete poetry, in how it developed in post-war Europe with a new sense of internationalism. What audiences actually understand in relation to one's work is better not to speculate on.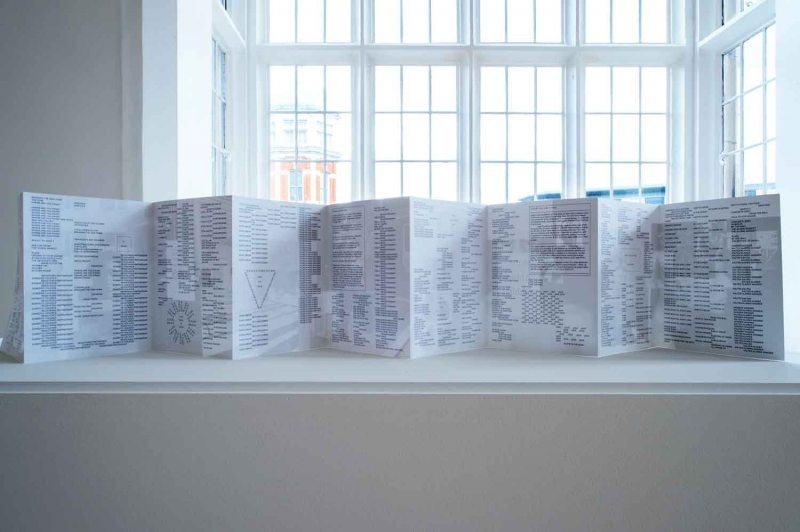 How has language itself changed for you in the time that you have been making work? Do you find that the rise of online language has changed the landscape drastically?
Phone text language is pure concrete poetry.
Do you feel the influence of your Berlin base on your practice?
I was always interested in Berlin's historical past and the extremes of it between Weimar era freedom and Nazi repression. Perhaps this very moment will define its own era with all the young people wanting to spend time in Berlin and refugees arriving from the Middle East and elsewhere bringing other habits and cultures to the city.
'Karl Holmqvist: READ DEAR' will be showing at Camden Arts Centre until 5 June