What We Learned This Week
That gallery that's actually a skip is going swanky, with a move to the shop floor of London department store Selfridges. Skip gallery founders, artists Lee Baker and Catherine Borowski, will take their mobile art-space along for a month-long revolving residency hosting artists Clare Pearce, Maja Djordjevic, and Paul Kindersley. Over in the store's first Fitting Room Residency, Pearce will create a piece that "pulls apart modern-day pop culture and female identity," according to Selfridges. The Skip's residency in Selfridges kicks off at the beginning of March, with Djordjevic's "pixel" nudes on show in sculptural form from 4 to 17 March; and Kindersley's "madcap"performance piece running from 18 to 31 March.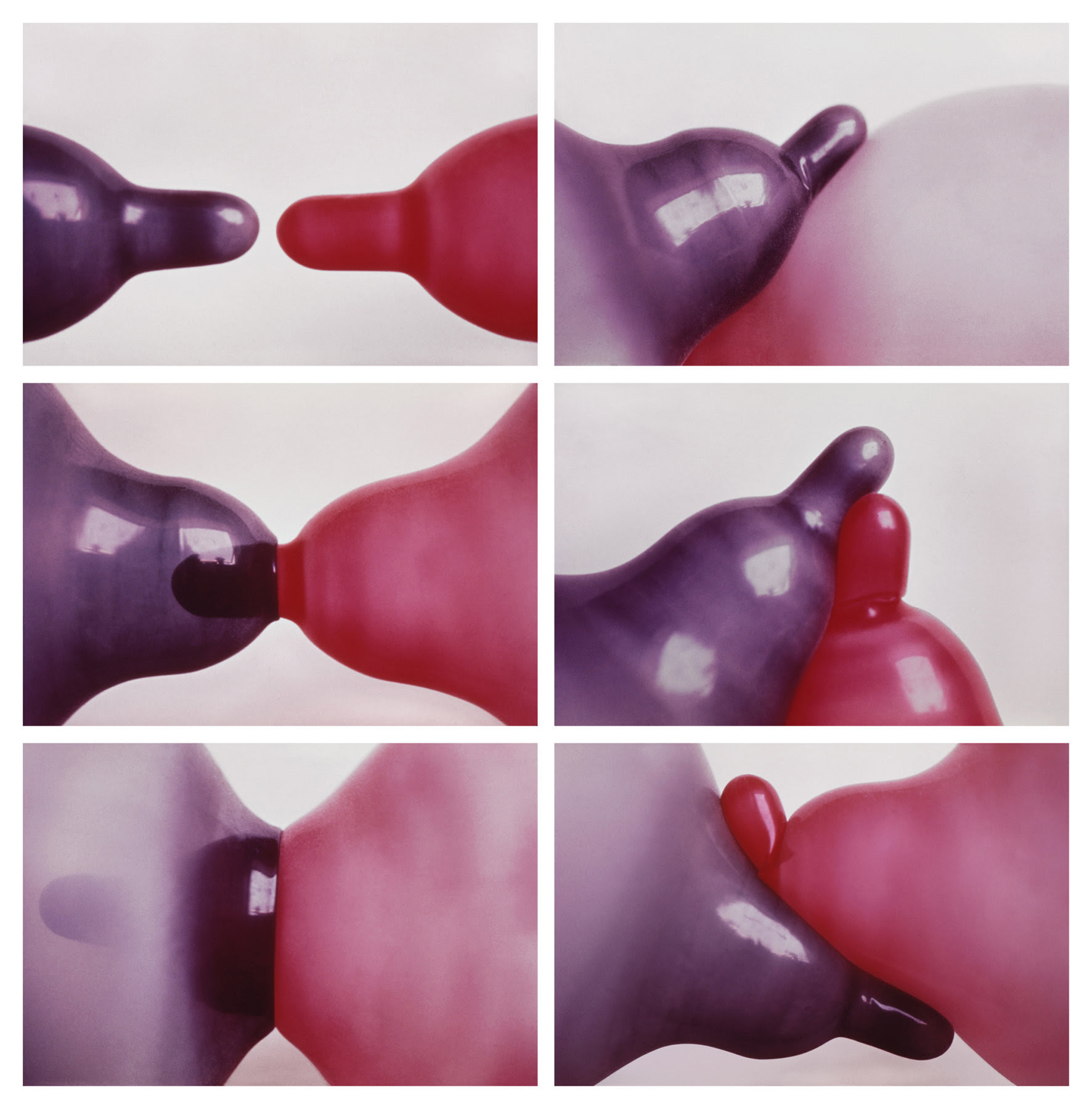 In what's become something of a familiar, if not a long-overdue move, another gallery is adding to the list of those deciding to dedicate itself to women artists (at least for a time.) London's Richard Saltoun Gallery has announced a twelve-month programme to support female artists, entitled 100% Women. According to the gallery, the programme (which opens on 1 March), "aims to protest the gender inequality that persists in the art world and encourage wider industry action through debate, dialogue and collaboration." It will open with a solo exhibition of the work of performance artist Rose English; followed by exhibitions showcasing Lili Dujourie, Gina Pane, Penny Slinger, Renate Bertlmann and more. "In most aspects of the art world—from sales and auction results to solo exhibitions in major institutions—male artists continue to outnumber their female counterparts in the majority of activities that signify the development of an artist's career," says the gallery.
In what looks like a scene from Trigger Happy TV, a thief in Russia brazenly walked into a Moscow gallery, took a $1million painting from the wall and sauntered off with it. The BBC reports that "the man walked out with a valuable painting as gallery visitors looked on. They assumed he was an employee." Police later recovered the artwork, a 1908 painting by Russian landscape painter Arkhip Ivanovich Kuindzhi depicting a mountain scene in Crimea, and arrested a thirty-one-year old suspect.
Sad news this week with the announcement that Susan Hiller has died aged seventy-eight after a "short illness," according to a statement from the Lisson Gallery. "Hiller's ceaseless engagement with language and dreams combined unswervingly in her often-visionary practice and she is perhaps best known for large-scale works of conceptual clarity, technical complexity and formal elegance," says Lisson of the artist who worked across installation, film, painting, writing, sculpture and photography. Ann Gallagher, curator of Hiller's Tate Britain retrospective in 2011, said, "Susan's significance and influence as an artist is immense and will undoubtedly only increase over time, but her presence, her sharp intellect, her wisdom and her friendship will be much missed by so many."
A New York exhibition of the work of director Alejandro Jodorowsky has been cancelled due to "remarks he made decades ago about raping an actress while filming a movie," The Art Newspaper reports.  The exhibition was due to open at York's El Museo del Barrio on 28 February. "The cancellation was made following an assessment of remarks made by the artist regarding an act of sexual violence he perpetrated [against an actress] in the making of his film El Topo," which was filmed in 1970, the museum said. Executive director Patrick Charpenel added: "We are committed to addressing complex and challenging issues, but have a responsibility to do so in a way that generates productive dialogues and debate. However, while the issues raised by Jodorowsky's practice should be examined, we have come to the conclusion that an exhibition is not the right platform for doing so at this time."
Quote of the Week
"It is not always my direct intention to include aspects of my personal life in my paintings, but living as a human, a daughter, an artist, a hybrid of figures, I believe the feelings I get from living my life are both intensely private and intensely universal at the same time"
—Hyon Gyon talks to us about her often terrifying artworks, which are informed as much by shamanism as her own life.
Exhibition of the Week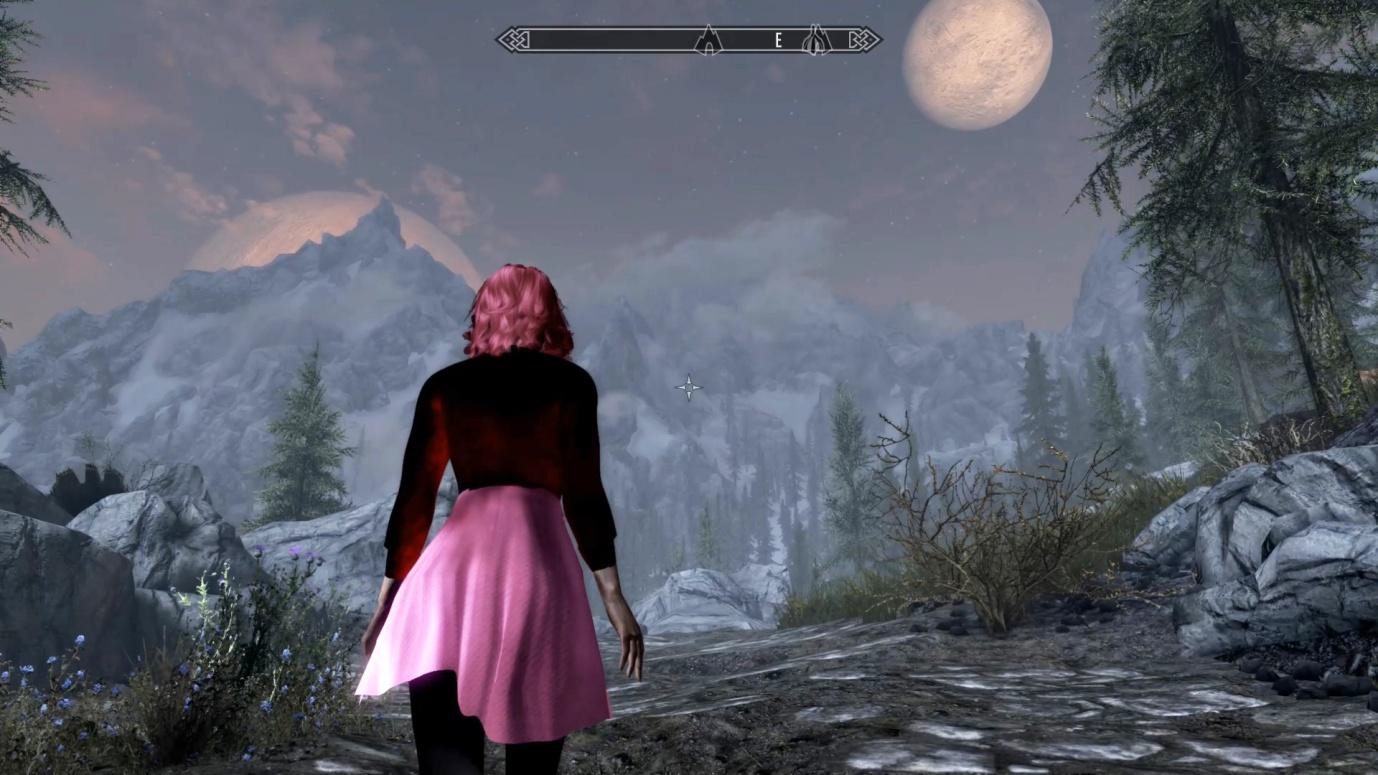 Digital Citizen – The Precarious Subject, 25 January – 16 June, Baltic, Gateshead
Discussions of "citizenship in the digital age"— fake news, AI, CGI, online surveillance, internet trolling and all those other digital dangers—are at the heart of a new group show at the Baltic. Artists featured in the show are James Bridle, Alan Butler, Laura Grace Ford, Peter Hanmer, Daniela Ortiz, Jonas Staal, Kate Stonehill, Petra Szemán, They Are Here and Alan Warburton. "The exhibition revels in digital avatars, game environments and 'total worlds' that open up new spaces for creation and fluid gender identities," says the gallery. "It asks the question of whether it is still possible to foster new transnational forms of togetherness and activism in the digital realm."
Instagram Account of the Week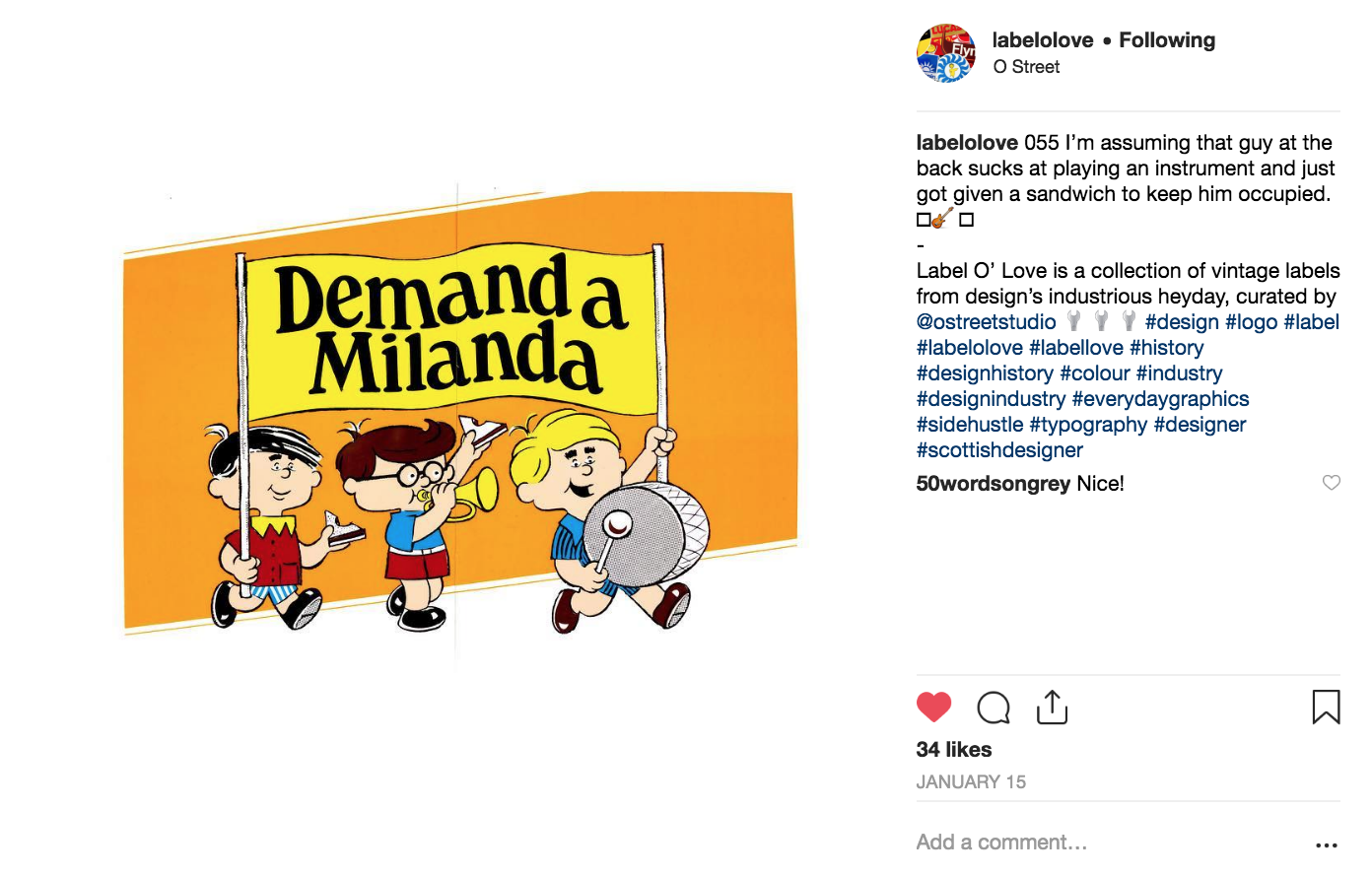 One for fans of nostalgia, hidden treasures and the graphic design of yesteryear. Glasgow-based design agency O Street is behind this Insta-project Label O' Love, a showcase of beautiful old labels that they describe as a "commercial printer's life work. "One of our director's relatives had operated a specialist label printing shop for decades, working with a wide breathe of industries during Modernism's heyday. From logos to ads to mechanical schematics, the collection is a goldmine of real-world design inspiration," says O Street. And here it is, in digital form, for all of us to have a nosey at.