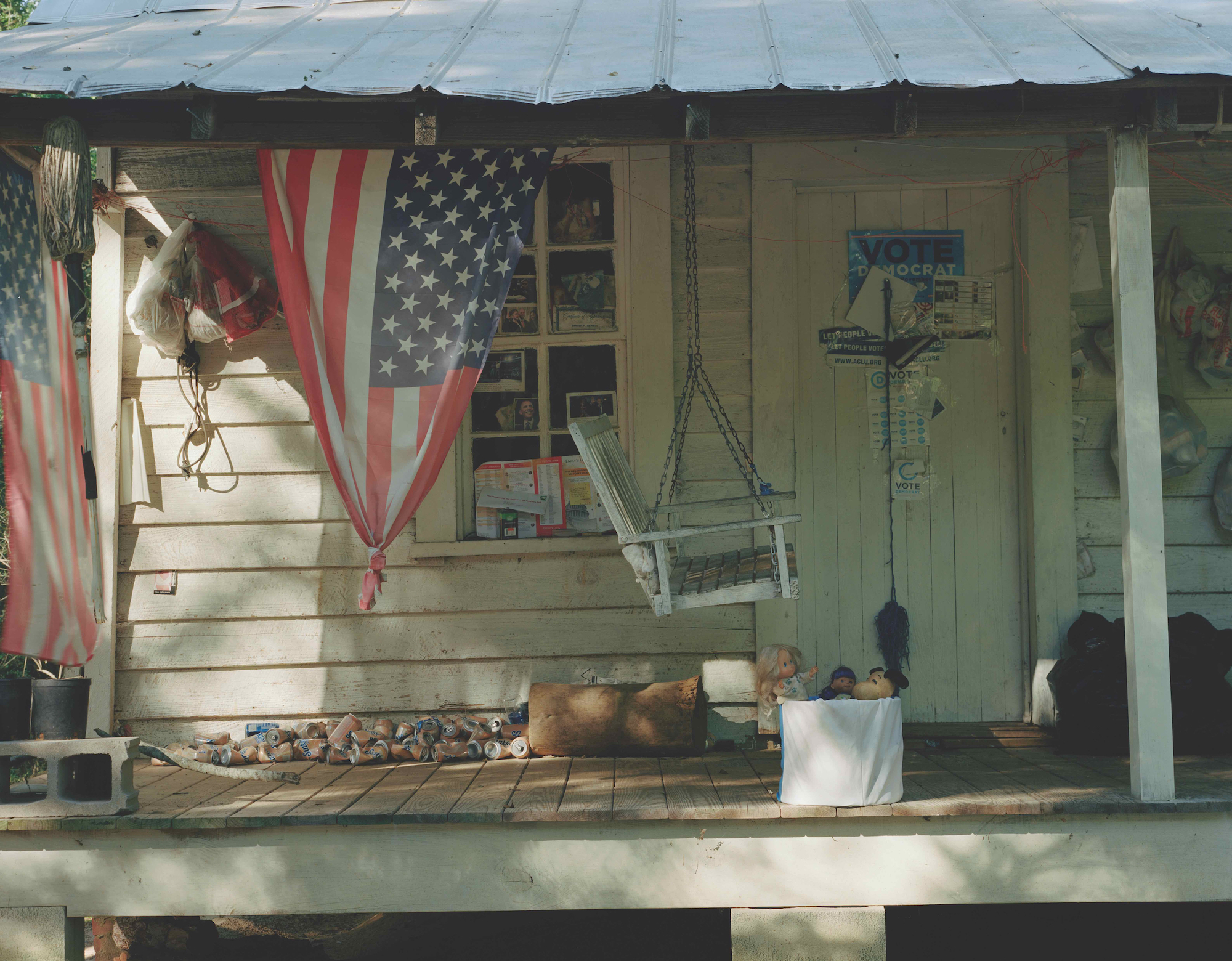 In the first exhibition of its kind in Europe, Turner Contemporary brings together works from the 1950s and 1960s, as well as more contemporary counterparts, that directly grapple with or have been influenced by the American Civil Rights Movement. It shines a light on black artists and makers from the deep south, particularly Alabama, many of whom draw on traditions that utilize salvage and found materials.
These include the root sculptures of Bessie Harvey, which articulate her struggles during and after the Great Depression; and Freeman Vines, whose highly sculptural guitars often explicitly told of the pain and suffering inflicted upon African Americans, particularly as some were carved from wood cut from a "hanging tree" used for lynching.
The art of the assemblage is also celebrated in works of Joe Minter, Emmer Sewell and Dinah Young, who channelled their artistic expression via "yard shows", which functioned as personal, permanent exhibitions erected on the land surrounding their homes.
The distinct quilts made by women who lived in the isolated hamlet Gee's Bend (now named Boykin), who were largely the descendants of slaves from the Pettway Plantation, are famed for their modern, abstract style. This rich, visual language is infused with references to worship, oral "call and response" traditions, and a wealth of artistic innovation borne out of frugality and hardship, with many of the quilts being constructed from old clothing scraps.
"They channelled their artistic expression via 'yard shows' on the land surrounding their homes"
All of these works are situated within the wider contexts of creativity and resistance that typified the Civil Rights Movement, told through iconic and lesser-known archival materials, and are placed in contemporary dialogue with artists including Kerry James Marshall, Kara Walker and Sheila Pree Bright.