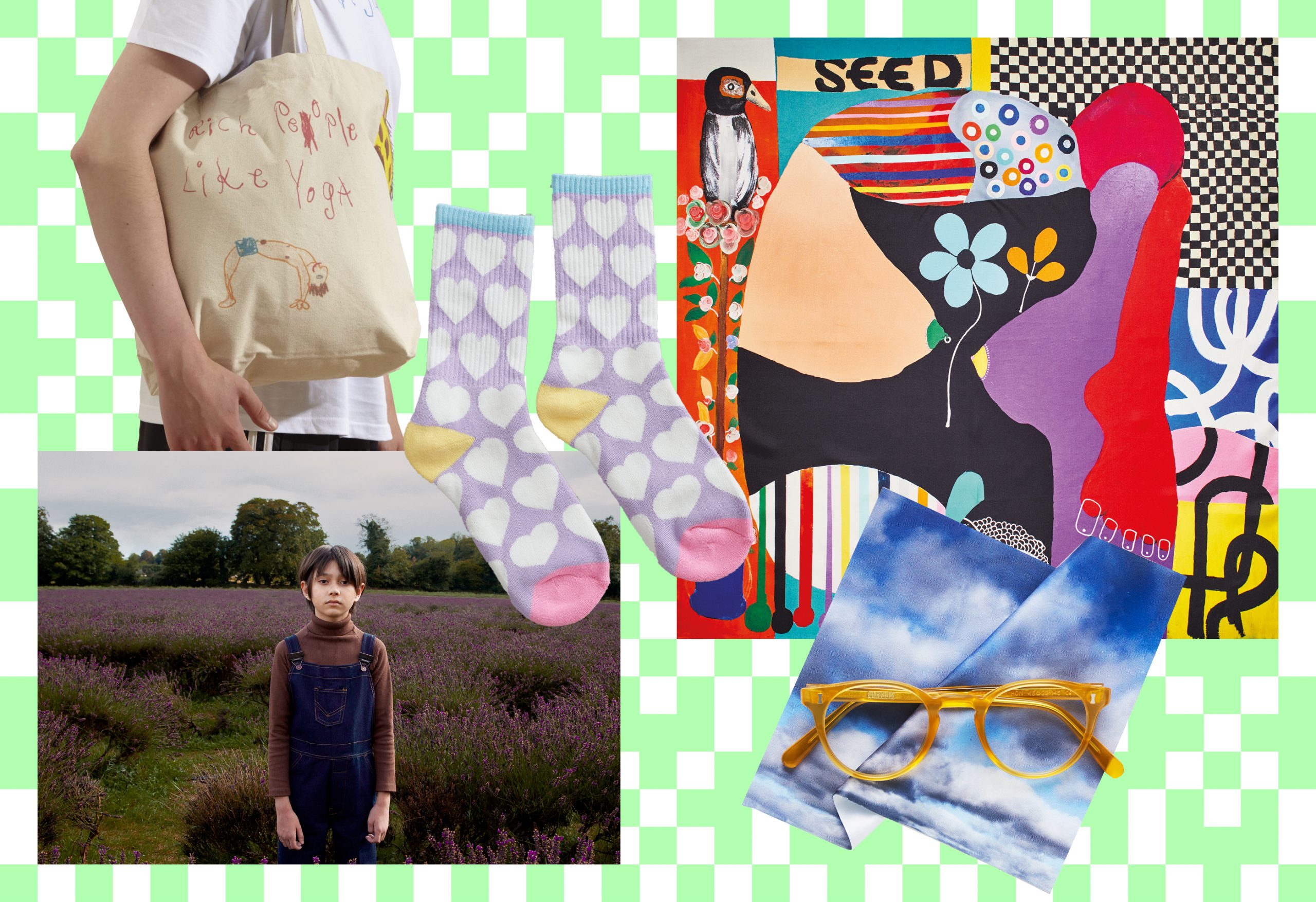 Widely-loved illustrator Laura Callaghan has collaborated for a second time with Lazy Oaf. Described by Callaghan as "inspired by the amazing traditional painted covers of romance novels", the 19 piece collection sees Indian ink and isograph illustrations from Callaghan's Book Lovers Never go to Bed Alone appear on a smock dress, bowling shirt, trousers and T-shirts among other items (there's even bedding and tights).
Kojo Marfo has partnered with Aspinal of London for a limited-edition collection of silk scarves and pocket squares that reference two of the artist's paintings: The Majestic Empress and Object of Worship. They're both works that speak of the London-based Ghanaian artist's personal journey, real and imagined, and told in his inimitable visual language, with bold abstract figures and vibrant patterns. Creative and chic, they're priced at £140 each. Marfo's exhibition at JD Malat Gallery runs to 17 July 2021.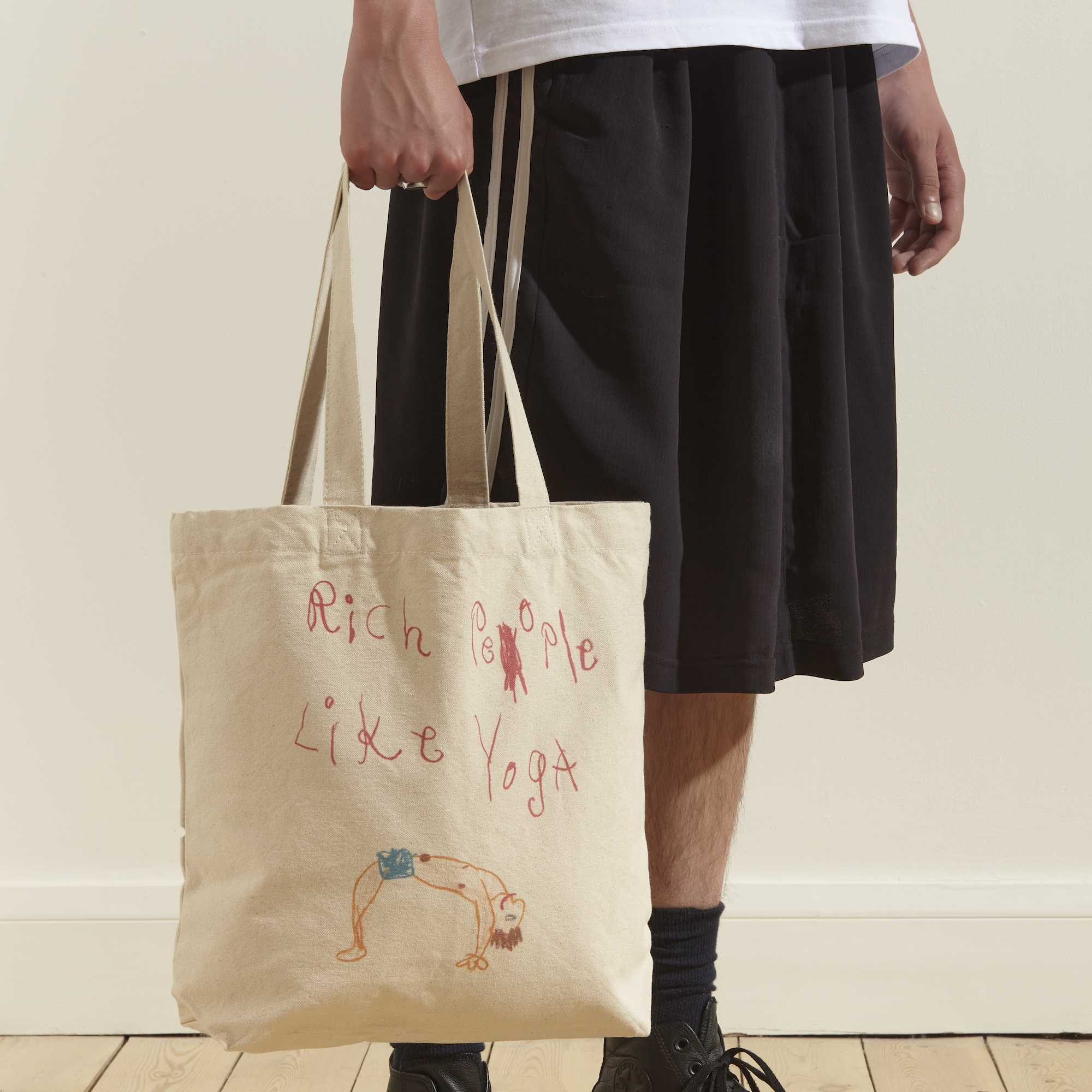 Artist Hin has created two special, exclusive editions for Elephant Kiosk. Available now in limited quantities are a tote bag (£25), printed on thick and supple Fair Trade cotton canvas, and a unisex T-shirt (£35), digitally printed on 100% organic climate-neutral cotton. Both feature illustrations taken from the artist's book, Adam & Eve, a tongue-in-cheek take on the absurdities of modern life
Glasses cloths, like kirby grips and socks, seemed to get sucked into the big black hole of lost stuff, but this £5 number by Jeremy Deller for Cubitts is special enough to keep safe. The cloth features The sky above Avebury Wiltshire, a recent work taken by the Turner Prize winning artist during lockdown. It's printed onto recycled cloth, and all proceeds will be donated to Copenhagen Youth Project, a charity based in Kings Cross, London, that supports disadvantaged young people.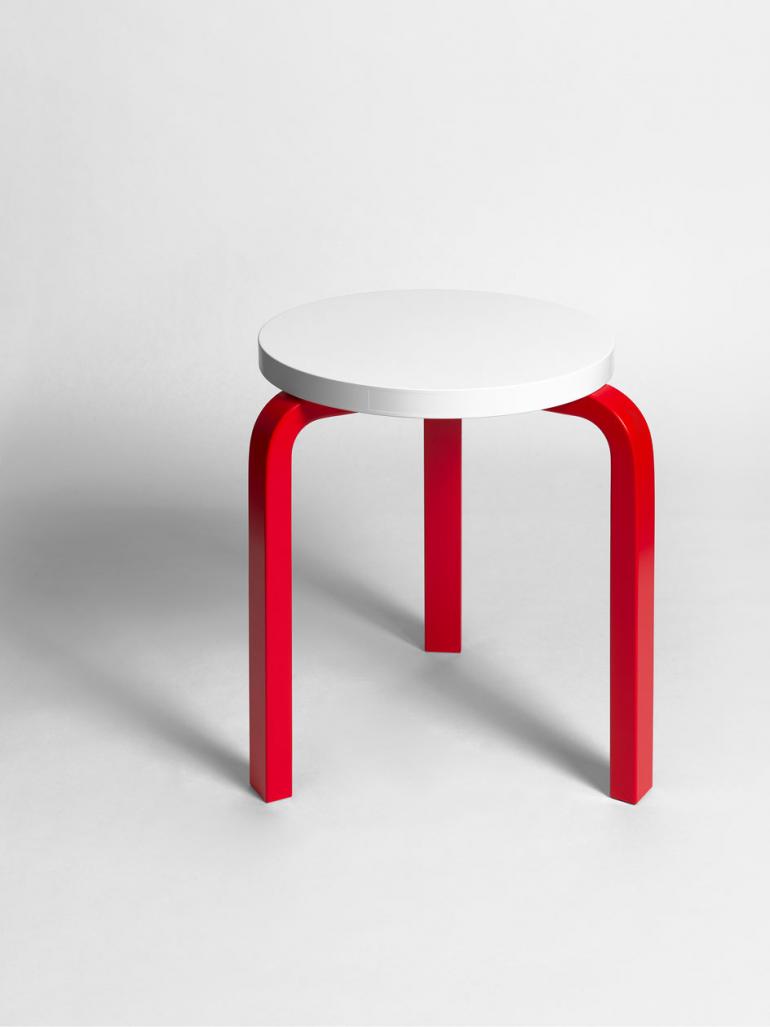 Designer lovers will be obsessed with this one. The iconic Artek Stool 60 (created by legendary Finish designer Alvar Aalto) has long been celebrated for its versatility, but now it's finding an additional role: as a canvas for contemporary artists. Following on from the 2019 version created by Barbara Kruger, the ICA invited Fischli/Weiss to come up with a second artist edition in their ongoing series of customisations of the stool. For it, the Swiss duo have created black T-shirts each with a label embroidered with a different question taken from their work Questions (which won the Golden Lion at Venice in 2003). There are 21 questions and each one will appear on just 12 tees (giving a total limited edition of 252). The shirts are sold draped over an Artek Stool 60 with a white top and red legs. Price: £1,200
For the month of July only, photographer and filmmaker Bex Day is selling 100 prints for £100 each, with 25% donated to YoungMinds charity. The sale coincides with Day's current exhibition, Children of Covid, at Offshoot Gallery, London from 9–31 July. A series of 26 portraits and a film, it explores the impact of the last year on children aged between 4 and 13, and their families, and raises concerns about what the enduring effects of the pandemic might be on the youngest generation.