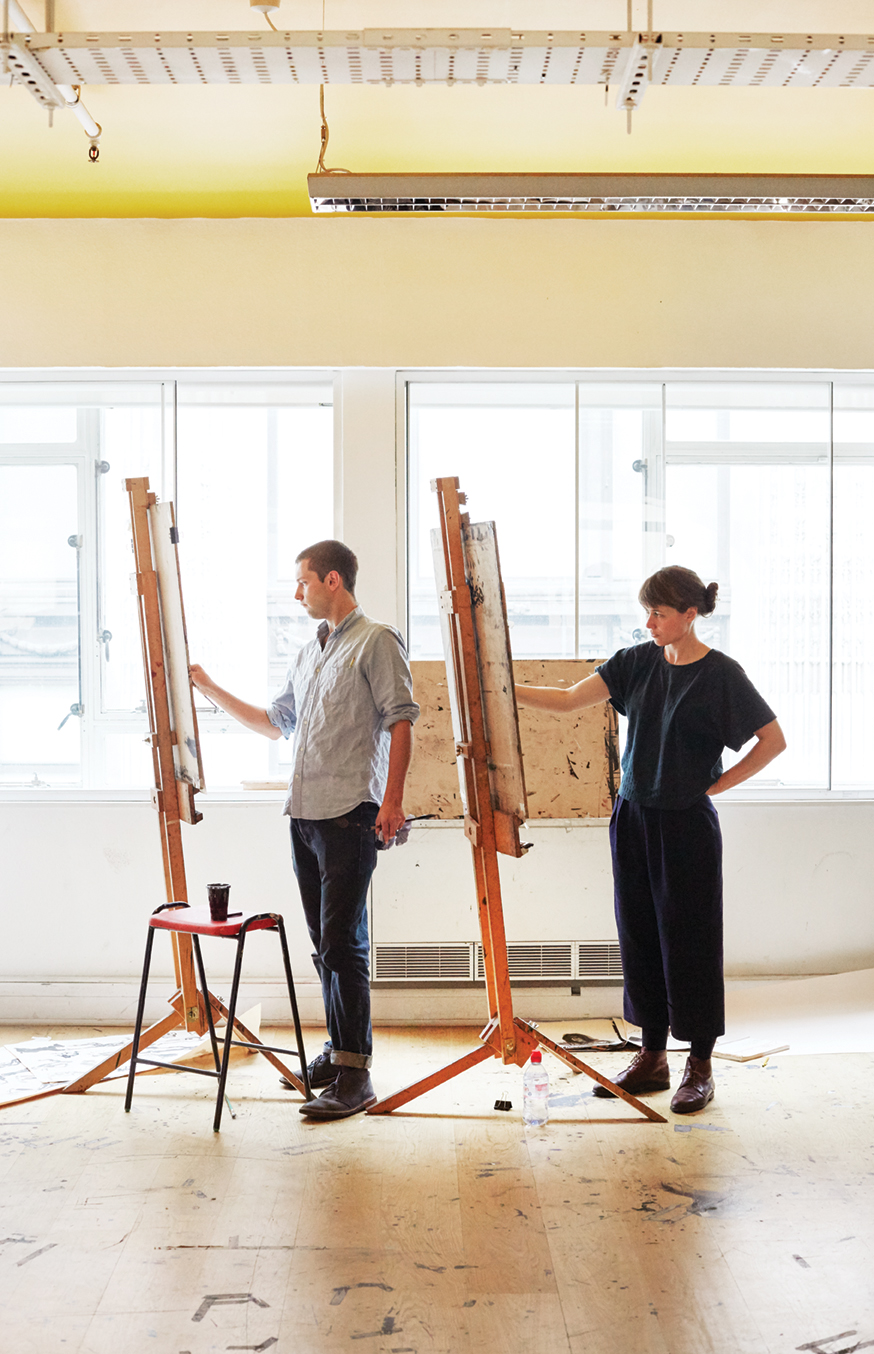 "I sometimes think there is nothing so delightful as drawing." Lovely words from Vincent van Gogh, though in its most challenging moments (of which there are many, what's the point if not?), drawing can be anything but delightful, as frustration, rage and self-judgment bubble up and threaten to consume the artist.
I stopped drawing six years ago, the day I finished my drawing degree. In fact, I probably stopped a year before that, as we explored the idea of drawing from so many points of view that I found my way to pinhole cameras instead. Our life drawing classes were sadly empty at university, so empty that they were cancelled during the first year.
After drawing a lot in the years leading up to my degree, often as a form of relaxation at home, I swiftly gave up all art-making upon graduating and started writing instead. Writing holds many similarities with life-drawing: it's quiet (ideally), solitary (ideally) and has the ability to transport you off into another world—or, more precisely, the insides of your own head—with more intensity than little else.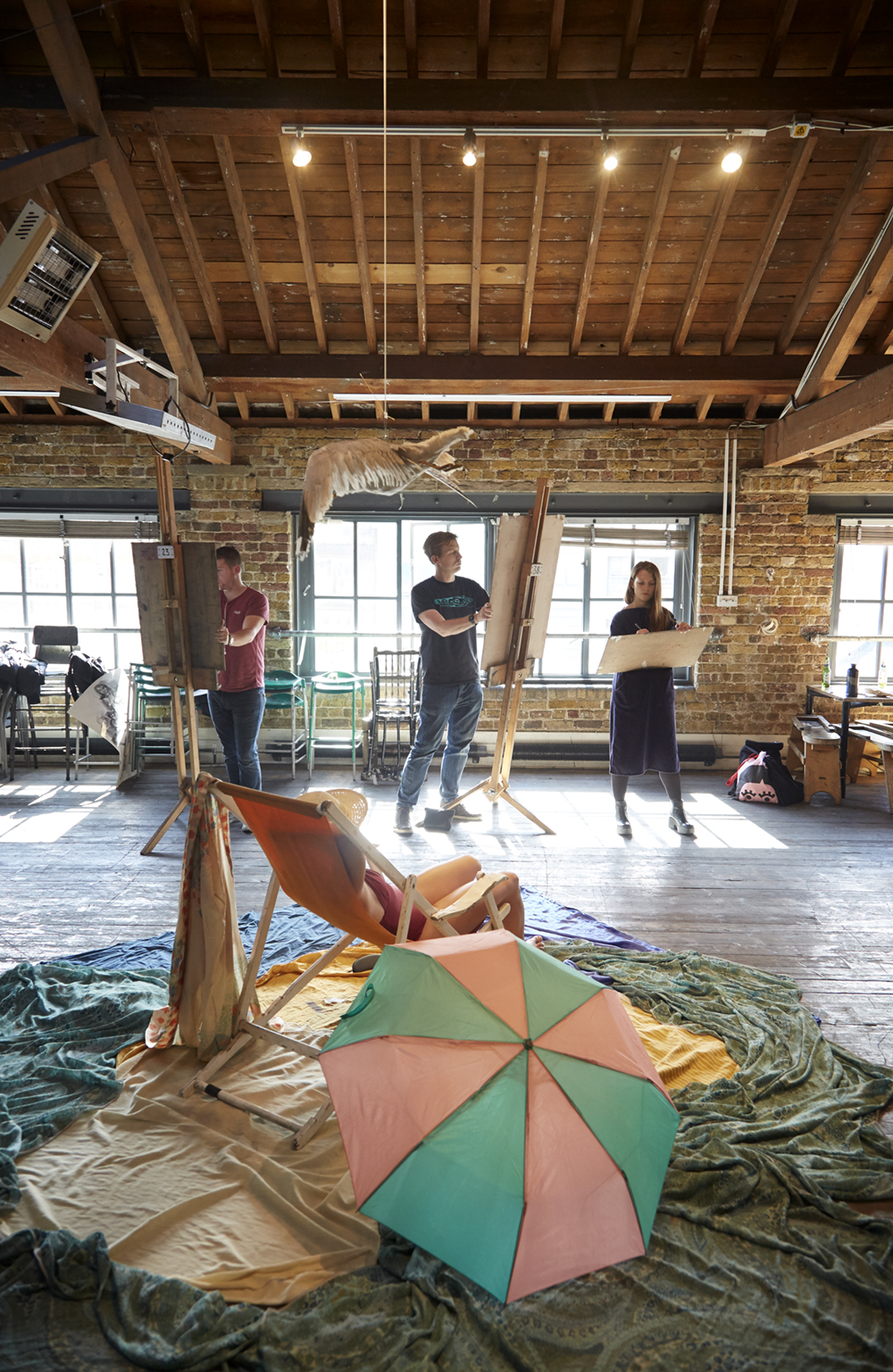 The idea of walking into a life drawing class at any stage of your practice can be intimidating—it's an intense exercise with some of the least forgiving materials: typically, a pencil and paper. I recently attended a weekend class at the Royal Drawing School in London, my first life drawing class since around 2011.
The Royal Drawing School offers an interesting proposition to postgraduate art students—the majority of whom have studied at art universities, where there is often more of a focus on concept than execution. The end of year shows from the school's postgraduate course this year displayed a commitment to both the idea and the technique, with the work of many young artists who had discovered an individual and often conceptual way of thinking via rigorous drawing exercises. It is a place that is well-known to current art students too, who get free evening life drawing classes at the school. This was a huge boost to me when my own stopped. The weekend course I attended recently was part of the school's holiday programme—the next of which is coming up in July.
Feeling rather rusty at my time of visiting, I enter the class with some trepidation and clumsily set up my easel, first of all having it dramatically and confrontingly leering towards me from its top edge as if it is picking a fight with me, then lazily lounging back as I overcompensate and push it too far the other way. It's strange to feel so alien with these tools and I find myself looking around the room to figure out who else might know what they're doing. I'm moved back slightly by the tutor, as I've set up right in front of another drawer without noticing, and shuffle my way back into an open space.
We begin with a round of quick-fire drawings, and I mark out the body, taking measurements and making soft marks with my pencil. You shouldn't begin actually drawing until the whole body is in place, I was once told early on at university. I take this concept way too far for a ten-minute exercise, and as we reach the final moments of each sketch I have a page full of dots, with one detailed arm, leg or mass of pubic hair that I have panic filled-out right at the end. I find myself trying to mind-read whenever the teacher passes. When we do speak, she tells me that I'm standing way too close to my easel (I am huddled next to it like an emperor penguin guarding a chick) and suggests I work with a more relaxed type of paper—newsprint.
We gradually move through ten- and twenty-minute, and then hour-long exercises, although any real sense of time begins to slip away the more we progress, becoming urgently caught up in each drawing as if we only have seconds left. By the end of the final drawing I'm looking at a tight, tangled knot of limbs, cushion creases and rubbed out pencil marks, as if five different women are competing to be the one final woman who just won't fully show herself on the page. It's a small and angry drawing, but it's starting to show me something of my lost, original love. I can see where this would go with, perhaps, another ten or twenty hours of loosening up.
I put my pencils down and remember the purging feeling of drawing that I have sadly missed. Even at its most frustrating, there's something so satisfying and transportive about it. It feels closer to physical exercise, in fact, than writing, and I realize it's a feeling that I don't get anywhere else in my life. The only thing close to it that I can remember, apart from previous life drawing classes, is the sheer output of boxing (another thing I gave up), which demands utter presence and concentration, with no space to think about anything other than the task at hand—well, if you don't want to end up flat on the floor at the end of it, that is.
Images from various classes at the Royal Drawing School. Photography by Angela Moore
SaveSave
SaveSave
SaveSave
SaveSave
SaveSave
SaveSave
Summer School
From 2 to 27 July at the Royal Drawing School, London
VISIT WEBSITE