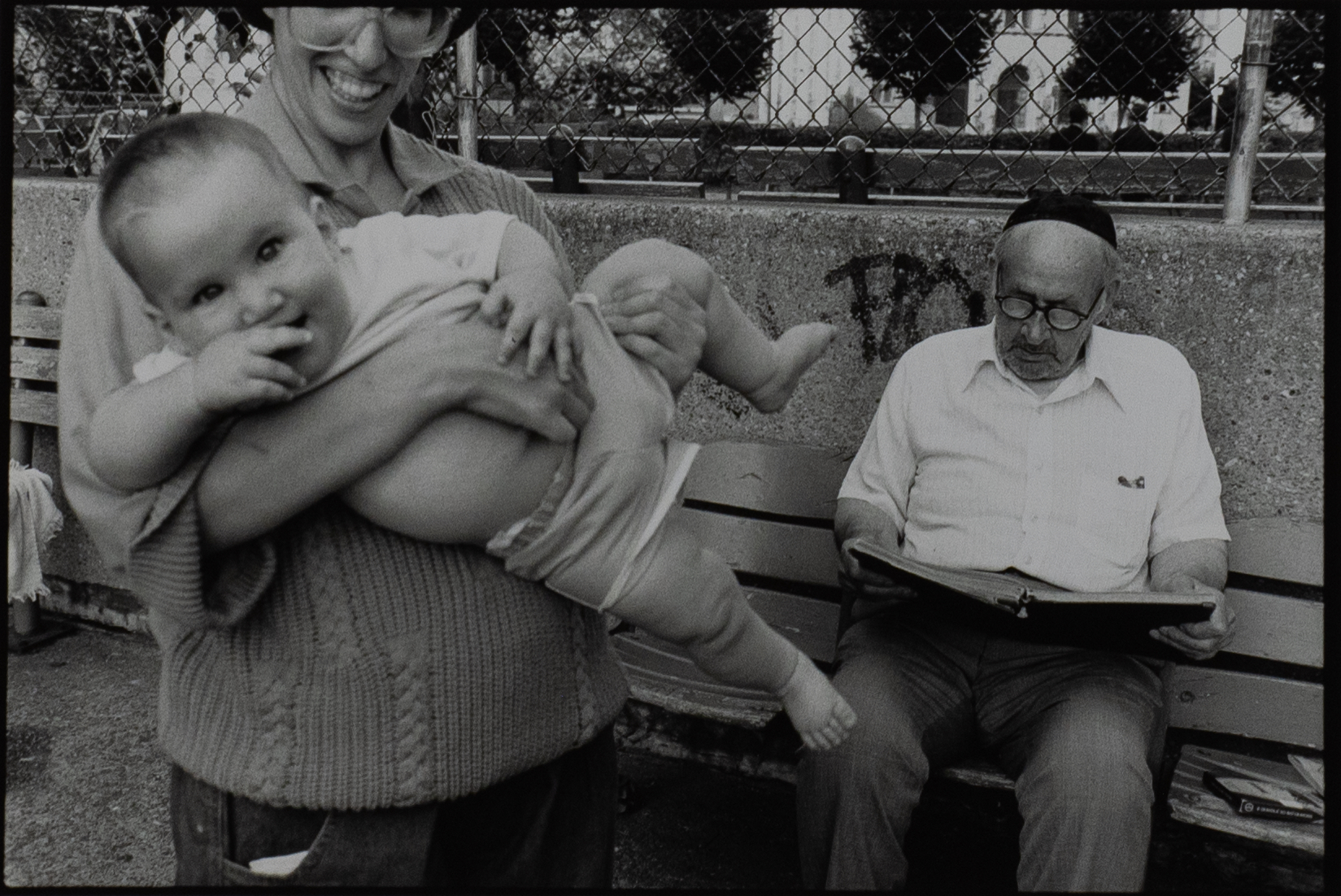 Bruce Davidson's later work often presents a leisurely, uncomplicated side of twentieth century life in New York City, away from the latent romance of Brooklyn street gangs or the symbolic power of uneasy racial integration that featured in some of his earlier series.
Holding Baby, from the Lower East Side series (1990), is one such example. The main subject is a very large child (its size betraying the photograph's title) being held effortlessly by a grinning woman, whose glasses seem to place her in the 1970s rather than the 1990s. Behind her, a man sits unconcerned on a bench which appears slanted, as if the smiling child is re-centring the gravitational pull of everything around him. It's a classic Davidson shot, capturing the ordinariness of everyday urban life in a way that poses more questions than it answers. 
Queens Museum is the latest destination for Davidson's searching, historically ranging work. Outsider on the Inside presents a selection of photographs spanning 1959 to 1997, with over 100 shots including study prints and rare vintage items in both monochrome and colour. The exhibition also features two pocket-sized photo albums that Davidson carried with him as he worked: an aide to share with subjects if they were nervous about being photographed. 
"Shots transport viewers momentarily away from New York to the wider national landscape, following a plotted roadmap of segregation, protest and injustice"
Bringing together images from such a broad period encourages affinity with Davidson's subjects. Throughout his career, much has been made of the artist's focus on marginality and underrepresented peoples, particularly in his depiction of the Civil Rights Movement in the early 1960s (he once went to a Ku Klux Klan meeting to shoot, driving too close to a bonfire to get a good view).
Although New Yorkers will recognise the settings and backdrops in many of these images, the socioeconomic conditions of the city have morphed beyond recognition. In presenting images of a distant, often anguish-filled late-1950s Brooklyn alongside Central Park revellers in the 1990s, the exhibition creates a careful, warm nostalgia without risking disconnection or trivialisation, especially for younger audiences.
Born in 1933 in Illinois, Davidson met Henri Cartier-Bresson in Paris while working as a military photographer; the friendship saw him invited to join Magnum Photos at just 23 years old. Moving to New York City in 1957 to work as a freelancer for Life magazine, major accolades followed for Davidson, whose work at the time favoured a now-ubiquitous documentary style, which shone a light on his adopted city's hidden inhabitants.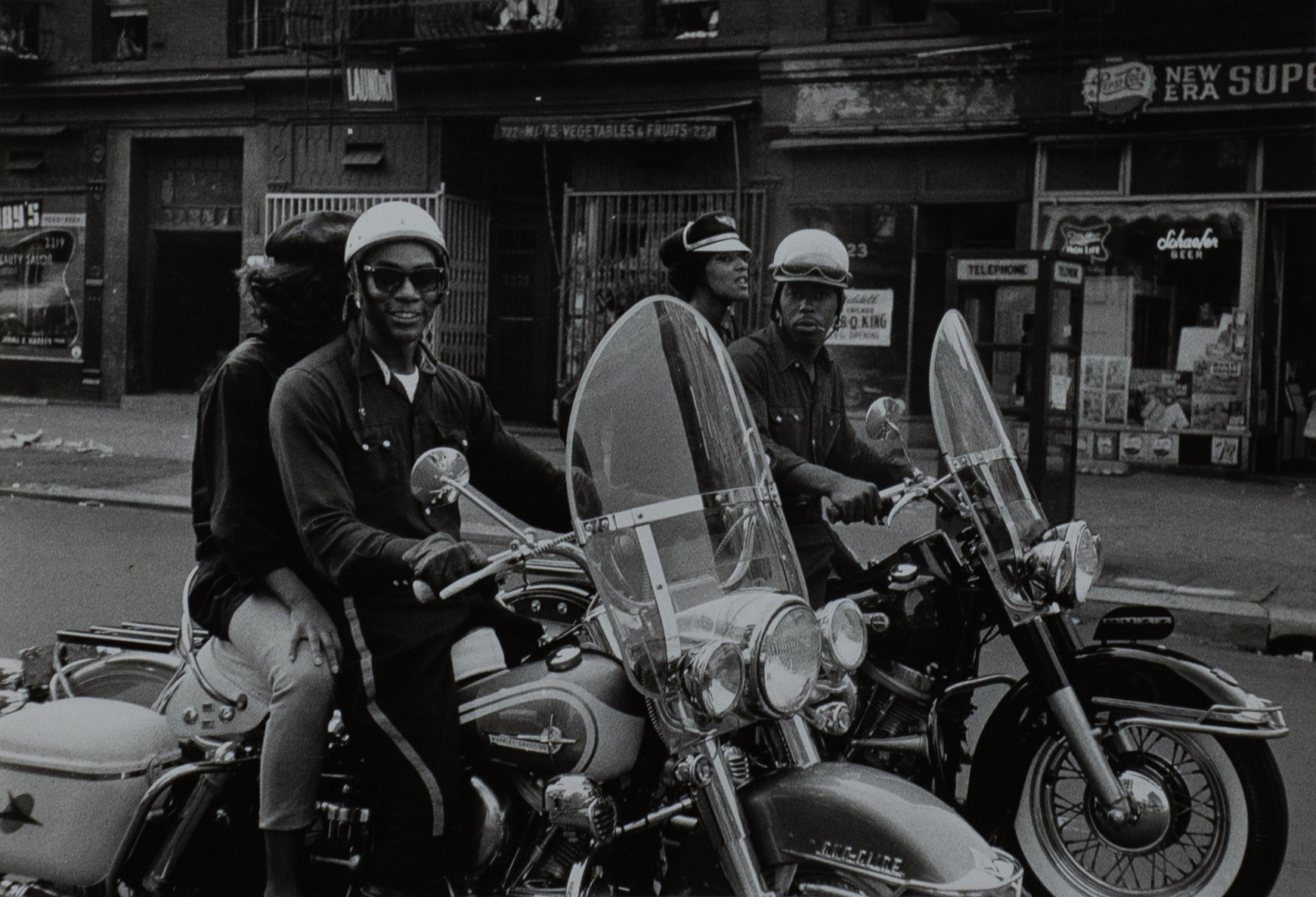 A solo show at MoMA came in 1966, featuring work from an intensely productive and politically infused period between 1958 to 1961, during which his series The Dwarf (1958), Brooklyn Gang (1959) and Freedom Riders (1961) propelled him to national acclaim, though he has always affirmed his detachment from the politics he depicted. 
The photographer's later work, shot predominantly in colour following his 1980 Subway series, is more consciously aestheticised. In his Central Park photo-essay (1995), Davidson presents the boating lakes, Sheep Meadow and the Tavern on the Green from unfamiliar angles, diminishing the landmarks' recognisability in favour of his own less overstated interpretations.
The show also includes Time of Change (1961–65), a series that gives a broad view of the Civil Rights Movement as it unfolded across the United States. Shots transport viewers momentarily away from New York to the wider national landscape, following a plotted roadmap of segregation, protest and injustice which includes the Selma-to-Montgomery marches in 1965.