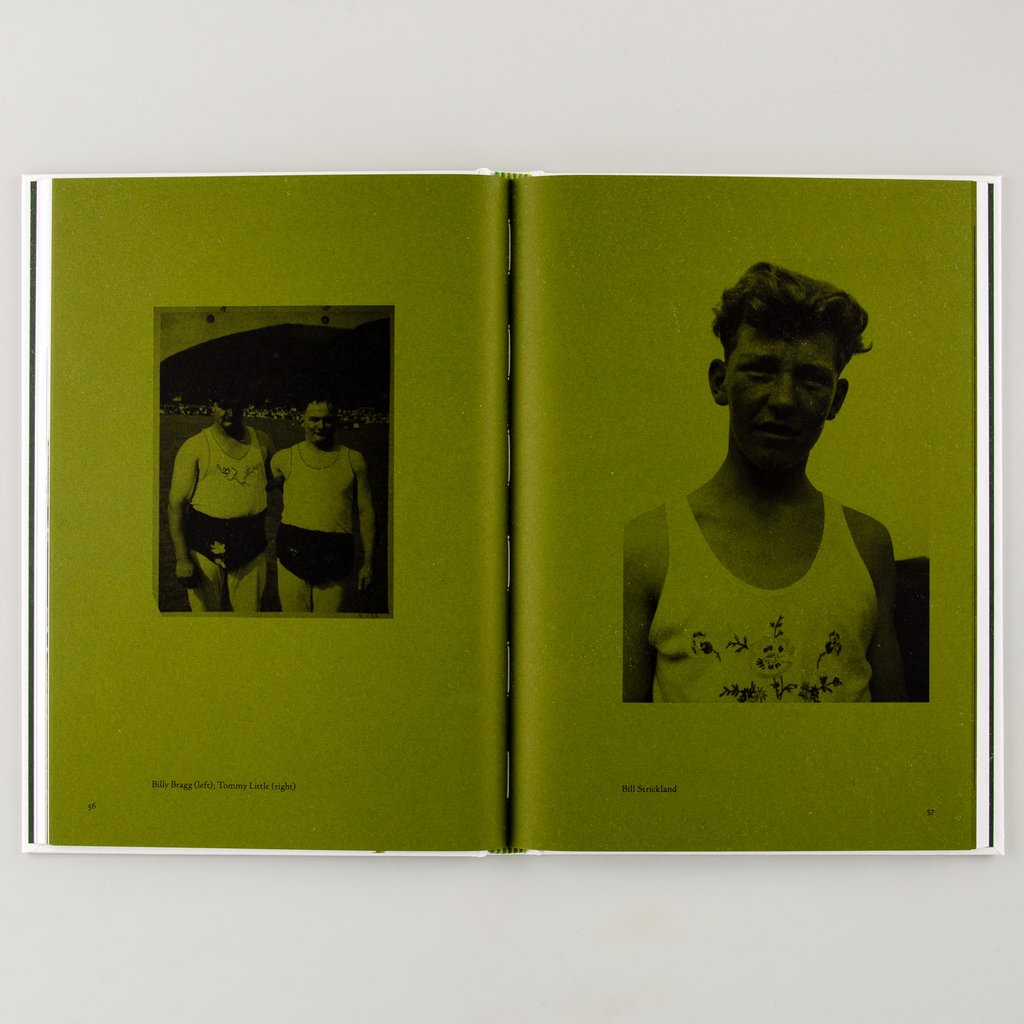 Many people are now used to seeing what was once tactile go digital. Everything from pub visits to exhibitions, sex parties and steeply priced degrees have shaken off the shackles of the physical. As such, transitioning from the traditional book fair's warming smells of print and sounds of fervent page-turning to a more private, virtual browsing experience feels natural.
This year, Hypertext, the brilliant digital edition of Bound Art Book Fair, has been orchestrated in collaboration with Open Eye Gallery, Liverpool. The website deftly marries functionality, hip graphic design minimalism and beauty (those gradients!) thanks to Manchester-based designers Amrit Randhawa, of Taxi Cab Industries, and Rory Clifford, who is also a developer.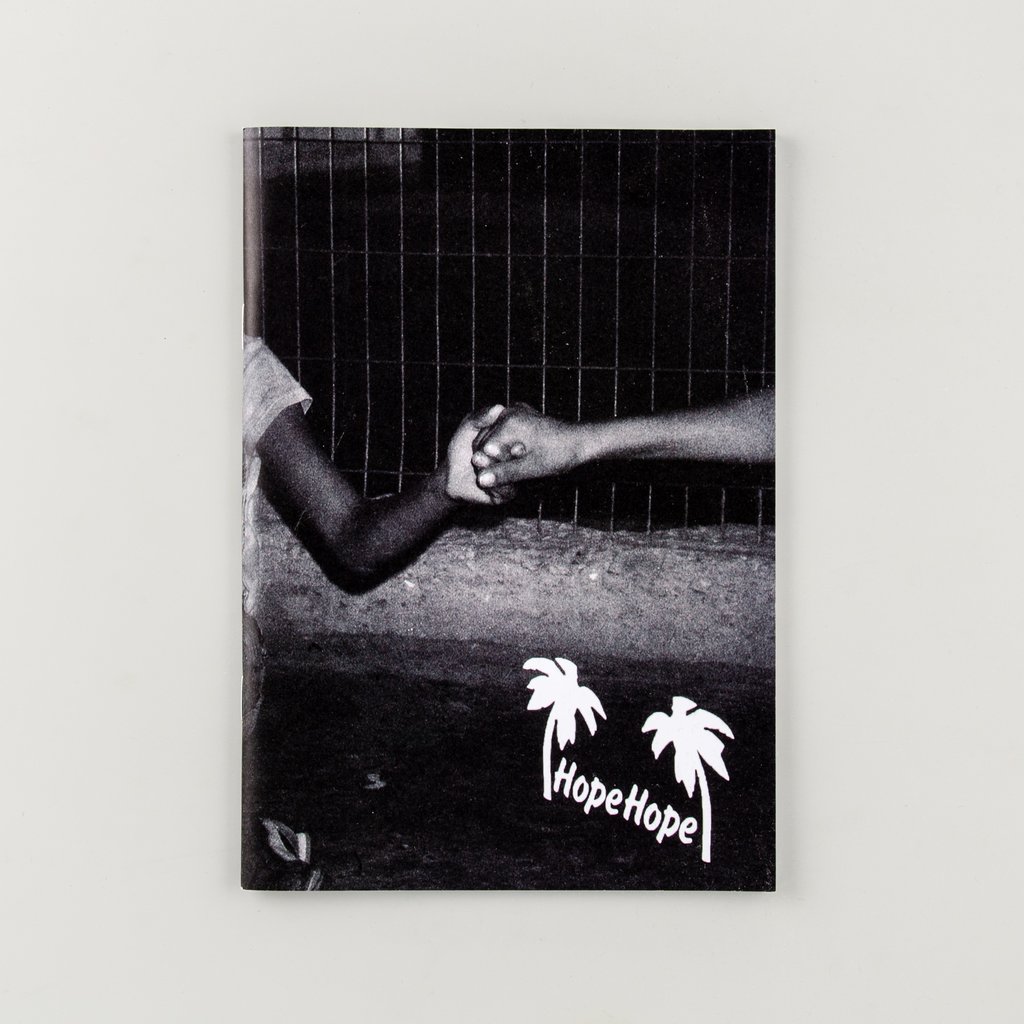 Creating a platform like this in lieu of an IRL event is no mean feat, and the fair's organisers were keen to make the e-commerce side of things as close to the book fair buying experience as possible. The only branding element carried forward from previous fairs is the "B" logo mark, formed of a book silhouette, and the new typeface choice was no accident. Selected by Randhawa, the font is a redrawn version of Gerstner-Programm: a perfect exemplar of mid-century Swiss sans-serif neutrality created by Karl Gerstner as a "photo typeface" (fitting for a book fair with a photographic bent) which largely disappeared from use just a few years after its completion in 1967. The version used by Hypertext is a reworking from the foundry Forgotten Shapes, which licensed it to the fair for free.
"It was about creating opportunities that you'd literally not be able to do in a gallery environment"
Although Bound Art Book Fair is typically held at the Whitworth Art Gallery in Manchester, the decision was made to hold the 2020 event online "in order to support our community in this time of crisis, and drive revenue to artists and publishers", says the team. The fair's co-organiser Lillian Wilkie adds that a major concern about going virtual was that a website fair might feel like a "solitary experience".
"It was about creating opportunities that you'd literally not be able to do in a gallery environment, really taking advantage of the digital realm and connecting people in that space," she says, pointing to the example of Brendan Barry's day-long camera obscura workshop which saw people from around the country creating their very own camera obscura projections from home, with regular checkins from their screen-based tutor.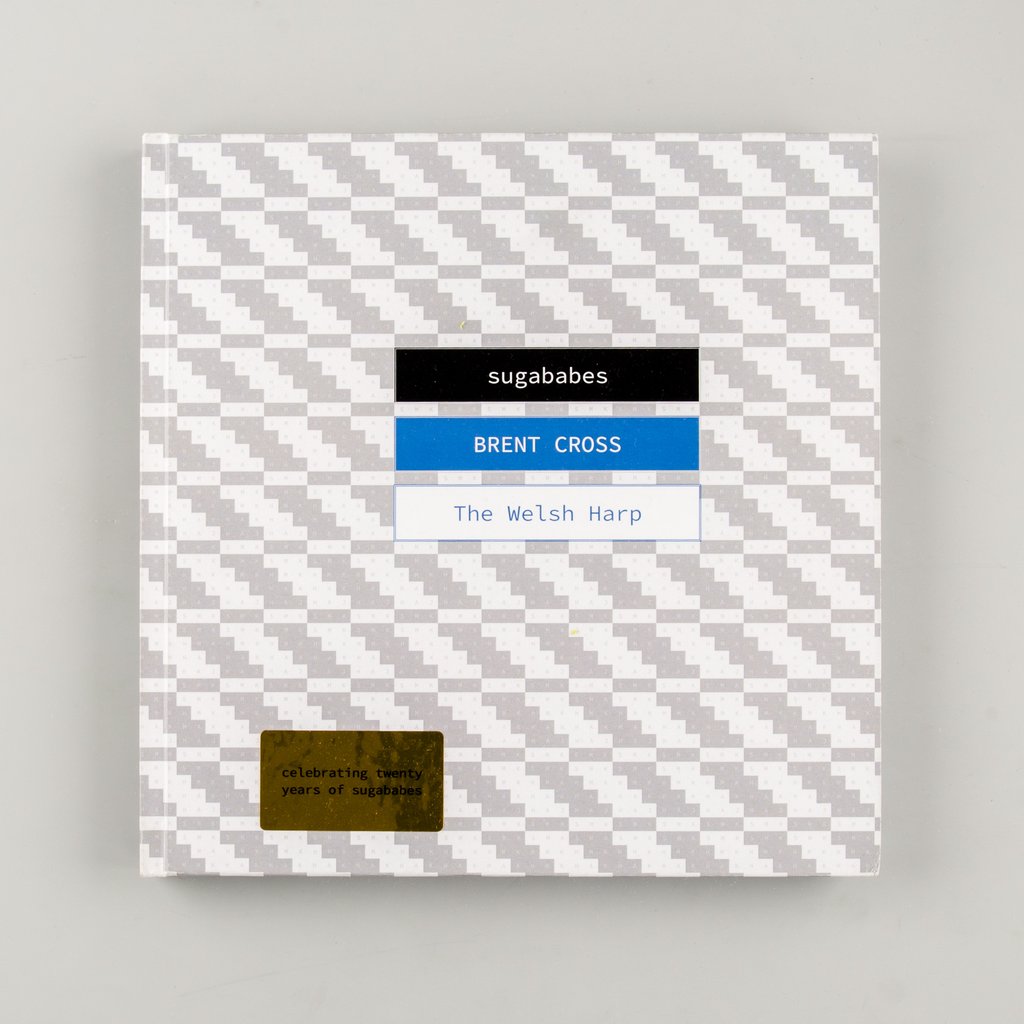 The lineup of online exhibitors is impressive. Largely skewed towards UK-based publishers, outliers include French photography focused indie publisher Loose Joints; Hong Kong's Black Mountain Books; Ghent-based Pietra Publications, which collects zines and books made by Belgian artist Tom Van den Wijngaert; and independent photography publishing house Cesura, from Northern Italy. 
Those chosen for the fair were selected from an open call, and Wilkie says the curatorial decisions were largely around balancing "form and function; not just something which was beautifully crafted. We tend to shy away from things that are overly illustrative or which lean more towards book arts, because we have always felt that there are other contexts and opportunities for that kind of practice. We're predominantly interested in photography, and socially engaged practice: people who work with some kind of social or political impetus."
There are a huge number of innovative, strange and beautiful publications on show (and for sale) at Hypertext. Below are five of the most exciting new artist books to launch there.
There, There Quarterly, Issue 5. Published by theretherenow
It's risograph printing, but not as you've ever seen it before. While many people are used to (and almost uniformly adore) the garish tones typically associated with riso-printing, the team behind There, There make the back-to-basics, Xerox-like process seem almost painterly using aqua, fluorescent pink, yellow and midnight inks. Issue 5 of the quarterly features photography by Jessica Eaton, Ina Jang and Csilla Klenyánszki.
Tek Hod. Published by CentreCentre
If it's from CentreCentre, the publisher founded by designer Patrick Fry, it is pretty much guaranteed to be a belter of a book. The man even managed to make bricks interesting. This latest release, Tek Hod, is billed as "a contemporary photographic response to an ancient tradition: Cumberland and Westmorland Wrestling". The images were shot by David Ellison, and delineate the sport's dichotomy between romanticism on one hand and industrialisation on the other. The photographer turns his lens on traditional costumes—covered with flamboyant hand-stitched birds and flowers—and showcases the influence of the Arts and Crafts movement.
"Ellison's images are full of contrasts: here, intricate embroidery meets waning monoliths of rural masculinity in tableaux transported from another era," says the publisher. "This book examines a kind of double struggle—against an opponent, and against the threat of dwindling tradition—epitomised within the grasp of Ellison's wrestlers."

Sugababes, Brent Cross, The Welsh Harp. Written and designed by George Nesbitt
Sugababes
, Brent Cross, The Welsh Harp
Perhaps surprisingly for some children of the 1990s, this year marks the twentieth anniversary of Sugababes' debut album. The British band is as famous for its multiple line-up changes as its songs, and that alone is cause for a celebration of sorts: what better way than in hardback book form?
This hugely beguiling tome, written and designed by George Nesbitt, chronicles the band through psychogeographic detours into the Northwest London area of Brent that spawned them. Drawing together interviews, "fanatical observations", charts and timelines, the book is composed of both found and original text and colour photography, "woven together to present a compelling narrative that delivers mundanity and glamour in equal measure", according to its creators.
A PDF preview can be found here. "I don't really know what else to say other than it looks amazing," says Wilkie. "It's a really nice little addition to the more serious stuff."

Broken English. Published by Sold Out Publishing
Sold Out Publishing aims to "diversify and decolonise" by publishing under-represented graphic design references through toolkits, essays, manifestos, exercise books and more. Broken English, created by Ravista Mehra, is a collection of personal essays from a wide range of perspectives around the theme of post-colonialism, written in multiple languages and all translated into English.
Wilkie says the publisher instantly caught the fair's eye thanks to its exploration of "ideas of translation: both literary translation and visual translation. It's a really nice format, as well, this sort of unbound folio approach. It was probably one of the best discoveries that we made."

HopeHope, self published by Sam Hutchinson 
Leeds-based artist Sam Hutchinson first met the fair team when exhibiting as part of a collective in 2018. He has an interesting way of working with both found photography and original images. His zine HopeHope, which was created to raise funds for skating projects in Palestine, was brought to life for Hypertext in a talk where he linked up live with some of the skate folk he'd worked with out there when helping build skate parks on the West Bank.
The zine tells a unique story about the intersections of activism, skating, publishing and photography; as Wilkie points out, subjects that are "especially interesting to consider in the context of an occupation."