Rather than an "under one roof" approach in a single dedicated venue, PhotoEspaña is a multi-site collective of numerous exhibitions, most free to enter, in different museums, art galleries and cultural centres around Spain. A tour of the Madrid shows this summer is an excellent way to become familiar with the city's best exhibition spaces and its different neighbourhoods.
To get into the heart of the action, begin at Plaza de Colón, where the Fernán Gómez Centro Cultural de la Villa is hosting three different exhibitions, including four decades of work by Nigerian photographer Samuel Fosso and a celebration of the 250th anniversary of modern circus. These are part of a five-show series called Players, programmed by award-winning Mexico-based Spanish documentary photographer Cristina de Middel.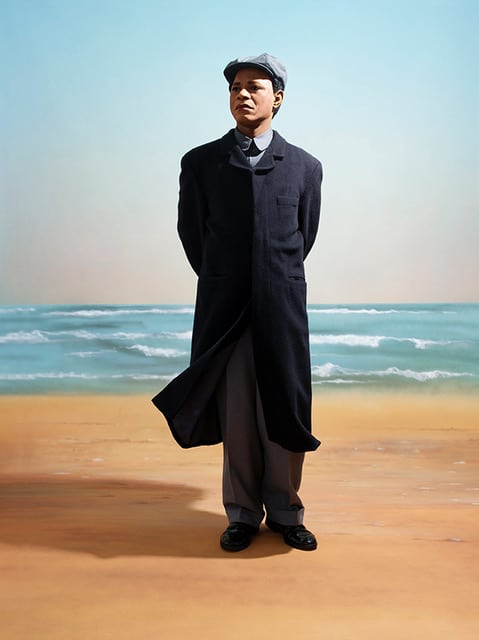 "I practice playful photography," Middel says. "I propose a game that questions the greater truths and customs to better understand, I believe, the regulated world." As such, with Players, de Middel aims to evoke the playfulness of the photographic form and its potential to evoke absurdity as well as modifying our understandings of reality and truth.
"The sensational film director Pedro Almodóvar is presenting a striking series of still life photographs he shot in his home last year, while writing the script for his new upcoming movie"
Also near the Plaza de Colón are commercial art galleries like Marlborough, Kreisler, Freijo, Juana de Aizpuru and Lucia Mendoza. At Marlborough, the sensational film director Pedro Almodóvar is presenting a striking series of still life photographs he shot in his home last year, while writing the script for his new upcoming movie, Dolor y Gloria (Pain and Glory).
Next, it's time for a stroll down the Paseo de los Recoletos, a wide nineteenth-century boulevard lined with trees, sculptures and fountains. Soak in the majestic architecture and grab a café con leche and a tomato toast nearby, at Café Gijón, Terraza Recoletos or Café El Espejo.
At the end of the walkway, arriving at Plaza de Cibeles, you will find La Casa de América. Housed in a late nineteenth-century palace built for the Marquesses of Linares in marble, limestone and brick, the institution acts as a cultural gateway between Spain and the Americas. Peruvian photographer Musuk Nolte is showing his images of the landscapes and people of Cuba, alongside another display of ten contemporary Uruguayan photographers.
Also found on the grand Cibeles roundabout is CentroCentro Cibeles. Formerly the Cibeles Palace, designed by Antonio Palacios y Joaquín Otamendi at the start of the twentieth century, this seven-story building is now a cutting-edge contemporary arts center, complete with a restaurant, terrace bar and viewing deck at the top. On the fifth floor, until 16 September, you will find the fourth in Cristina de Middel's Players series—this one inspired by Alice in Wonderland, positioned as a match between two "teams" of photographers, one Swiss and one Dutch.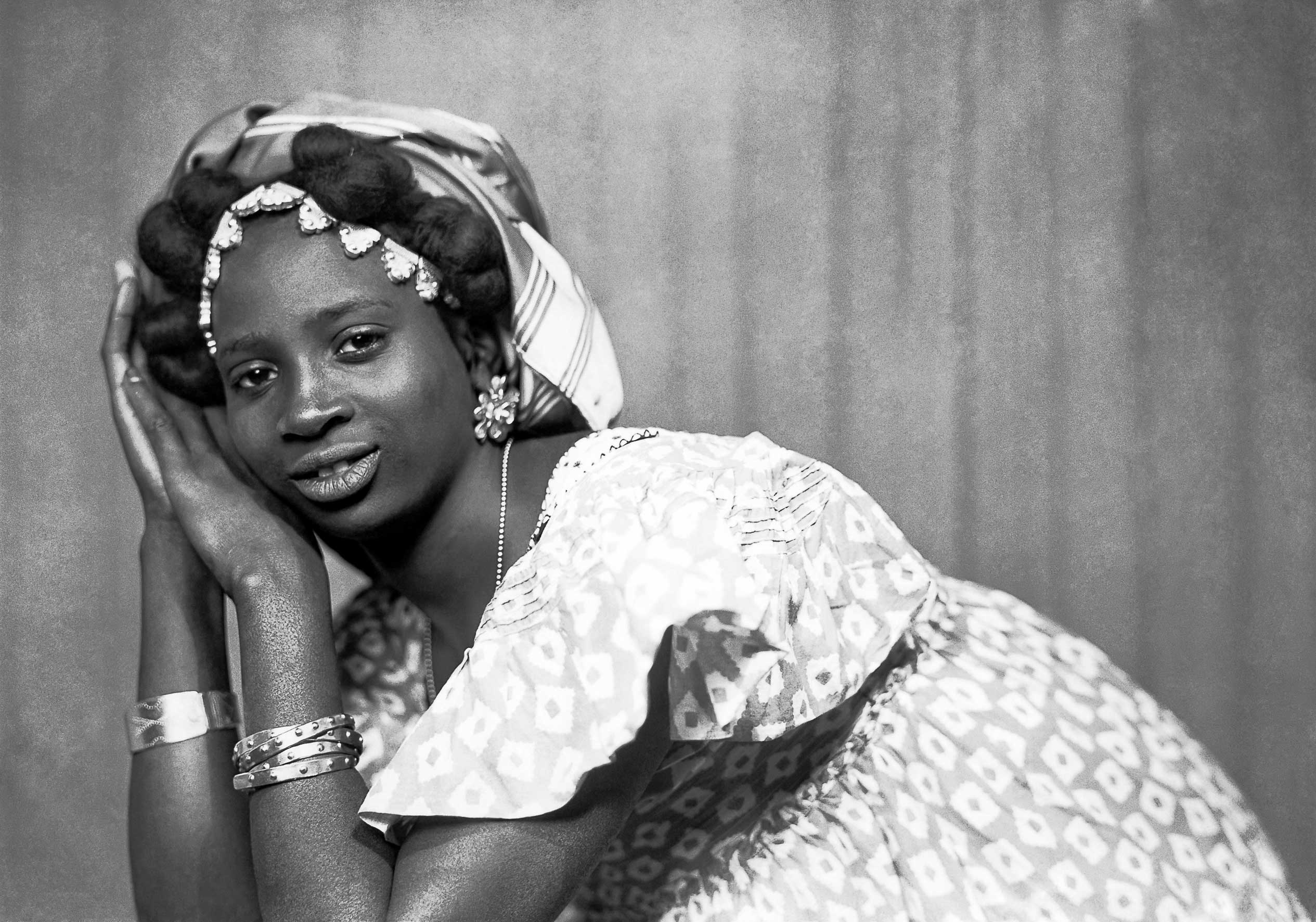 Heading eastwards down Calle de Alcalá takes you to the Circulo de Bellas Artes. Its rooftop bar is one of Madrid's most coveted cocktail spots during balmy summer nights. The PhotoEspaña activities happening here include intimate photographs of individuals and homes in early twentieth-century Senegal, by Mama Casset and other anonymous pioneering Senegalese photographers. These images challenge the European colonial gaze that as long insisted on exoticizing and othering African countries.
Across the road is Sala Alcalá 31, the former headquarters of Spain's Commercial and Industrial Bank, converted into an art gallery in 2002. Pop in before 5 August to see Montserrat Soto's arresting images of religious paintings hanging in institutions like the Prado and the National Art Museum of Catalonia. They poke fun at how the transmission of knowledge and cultural heritage is filtered by establishments like religion.
Nearby, the Loewe Foundation's boutique store-cum-gallery is displaying works by New York's queer photography pioneers Peter Hujar and David Wojnarowicz, and the Museo ICO, where Carlos Cánovas's vast, anonymous urban landscapes are on display.
To the southside of Calle Alcalá is the atmospheric Barrio de las Letras, historically known as the literary quarter of the city, once home to the greats of the Spanish Golden Age, like Cervantes and Quevedo. Its narrow, characterful streets hold tapas bars and bookshops as well as art galleries like Camara Oscura and Ponce + Robles. There's many a meal, drink and nibble to be had at the eateries on Calle de las Huertas and on the patios of Plaza de Santa Ana.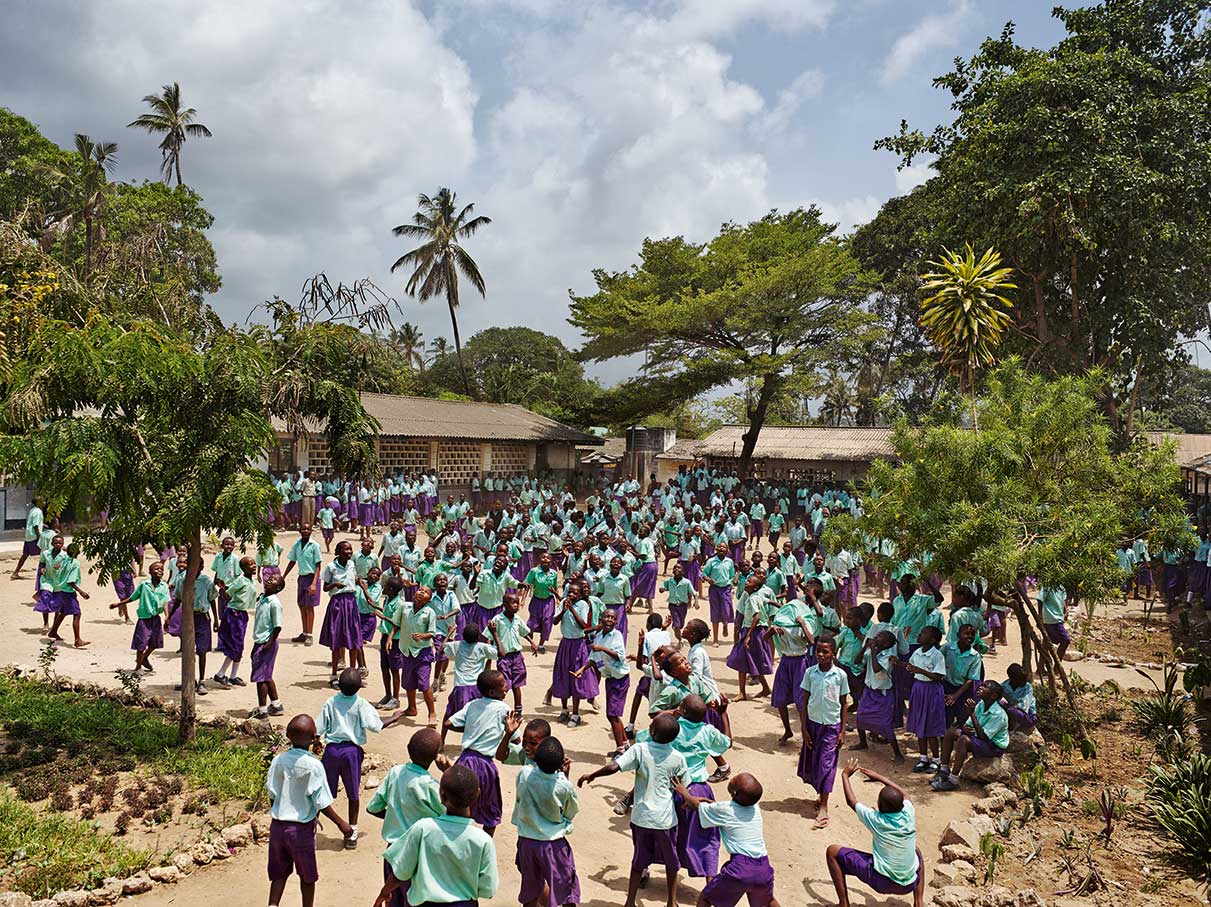 The CaixaForum is worth visiting even if just for the building, designed by Herzog & de Meuron in 2008, and the sevety-eight-foot "vertical garden" at the front. Just on the other side of the Paseo del Prado from here is the Retiro Park and its Botanical Gardens; here too one finds a PhotoEspaña exhibition, where eight international photographers, including Sze Tsung Nicolás Leung, Boomoon and James Mollison, examine sustainability and environment issues.
No trip to Madrid is complete without a visit to the Reina Sofía, which is a stone's throw from the Retiro Park and home to Spanish modern masterpieces like Picasso's Guernica. For PhotoEspaña, the museum presents works by French photographer Marc Pataut exploring social and political issues such homelessness, mental health and unemployment. Finish with a glass of wine in Nubel, the museum's lounge bar, named after French architect Jean Nouvel, whose modern extension of the Reina Sofía opened in 2005.
To explore the west-side of Madrid's city center, begin at the Espacio Fundación Telefónica, where the last of the Players series is found. This one is curated with Martin Parr—a retrospective of the iconic Magnum Photos agency, with 200 works revealing the more relaxed, amiable side of the group, in contrast to its elevated, weighty reputation.
Head northwards from the Gran Via into hipster town, Malasaña, where trendy cafés and brunch spots sit alongside traditional Spanish taverns and tapas bars. El Arquibar and Café Federal are among the favourites for hip international types looking for brunch and cocktails.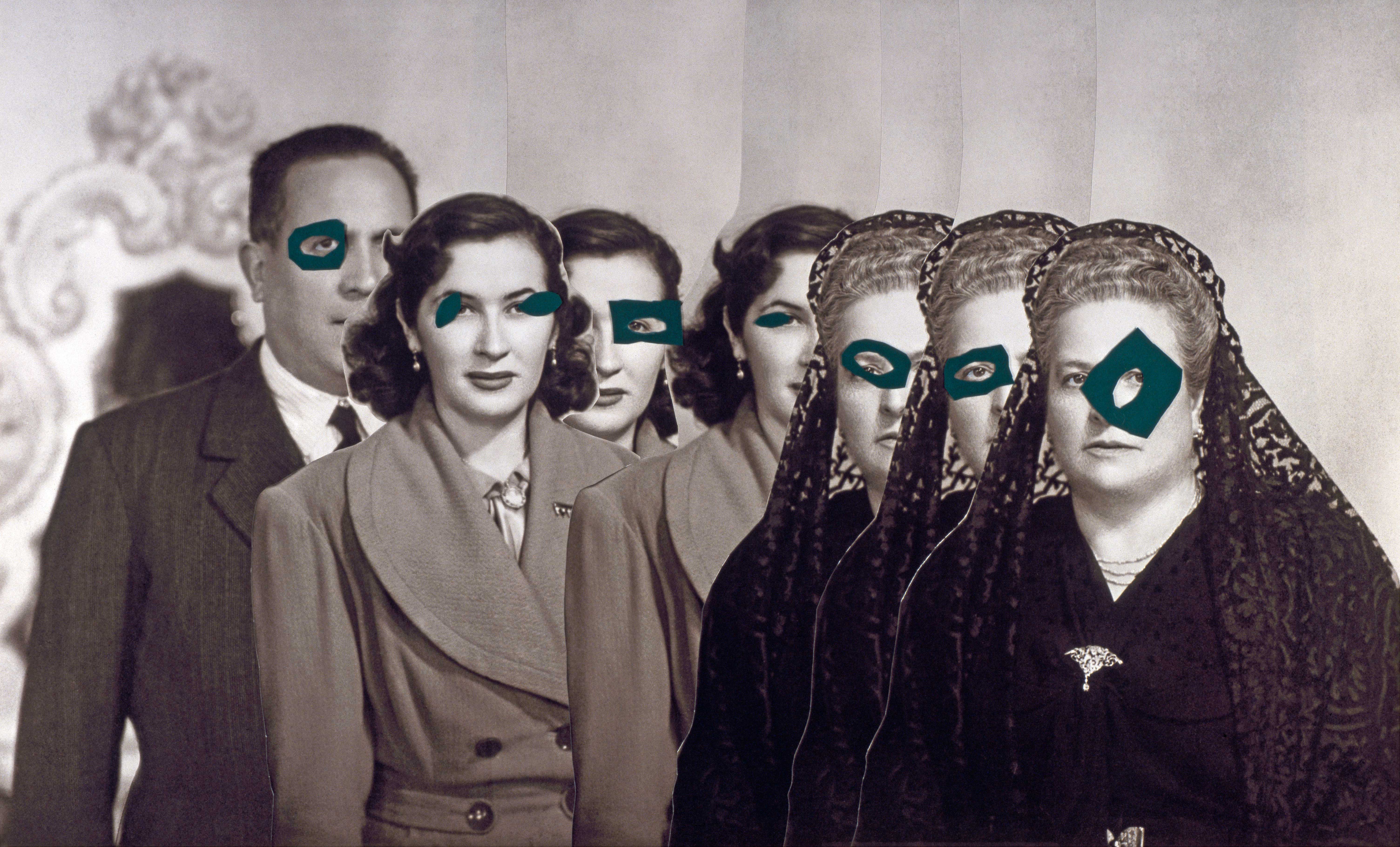 This part of town is also home to the Museo Cerralbo, where Valencian artist Carmen Calvo has given a satirical contemporary twist to old family photographs recovered from the forties and fifties, and the Museo del Traje (Clothing Museum), which is presenting a fabulous homage to Spanish fashion, with over eighty photos, by the likes of Manuel Outumuro, Irving Penn and Richard Avedon, of designers and labels like Balenciaga, Berhanyer and Pertegaz.
Finally, as dusk approaches, the area around the Templo de Debod—an Egyptian temple from the second century BC, donated to Spain in 1972—fills up with local families, groups of friends, happy young couples and tourists from far and wide. The westward view from here, of the sun setting over the Casa de Campo fields, makes it the best spot in Madrid to bring the day to a close.
PhotoEspaña
Various venues in Madrid until 26 August 2018
VISIT WEBSITE