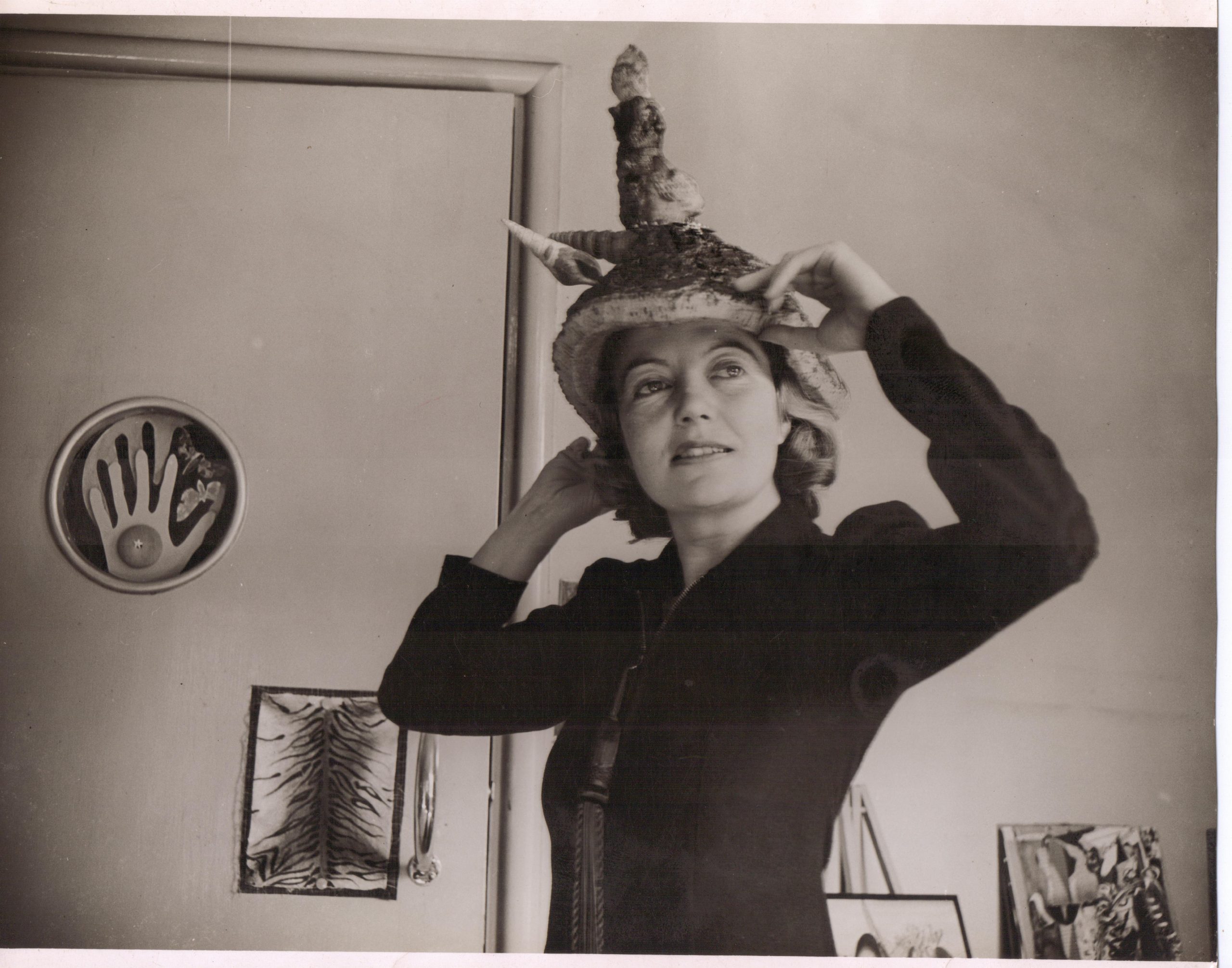 After purchasing a new fruit basket in the mid-1930s, Eileen Agar was furious to discover that it was not nearly robust enough to hold her bag of oranges. Irate, the celebrated yet reluctant surrealist turned the cork vessel upside down and declared it a hat, painting it blue and adorning it with shells, coral, a dried lobster and several wooden prawns found at a local fishmonger.
Although very much an art object, Ceremonial Hat for Eating Bouillabaisse was all about the wearing. In this photo from Agar's personal archive, she models it proudly in her studio, just as she does in this short Pathé film, where she wanders through London, much to the amusement of passers-by. As it aged the piece lost bits of ornamentation, only for them to be replaced with limpets, fish bones and a new cardboard lobster. A large chunk was even reattached with Bostik glue, having fallen off the wearer's head during a night of gin-fuelled dancing.
"A large chunk was reattached with Bostik glue during a night of gin-fuelled dancing"
While this marine bonnet is a marker of Agar's irreverent style, it holds deeper significance. It mimics the style of the enormous hats worn by her strict, status-obsessed mother. The pair had a strained relationship, and at the age of six Agar was sent away from her home in Buenos Aires to a boarding school in England, where she eventually settled for good. The lonely two-week ocean voyages may have fuelled the artist's love of the sea, and this creation serves as a rebellious tribute to the restrictive society life she left behind.