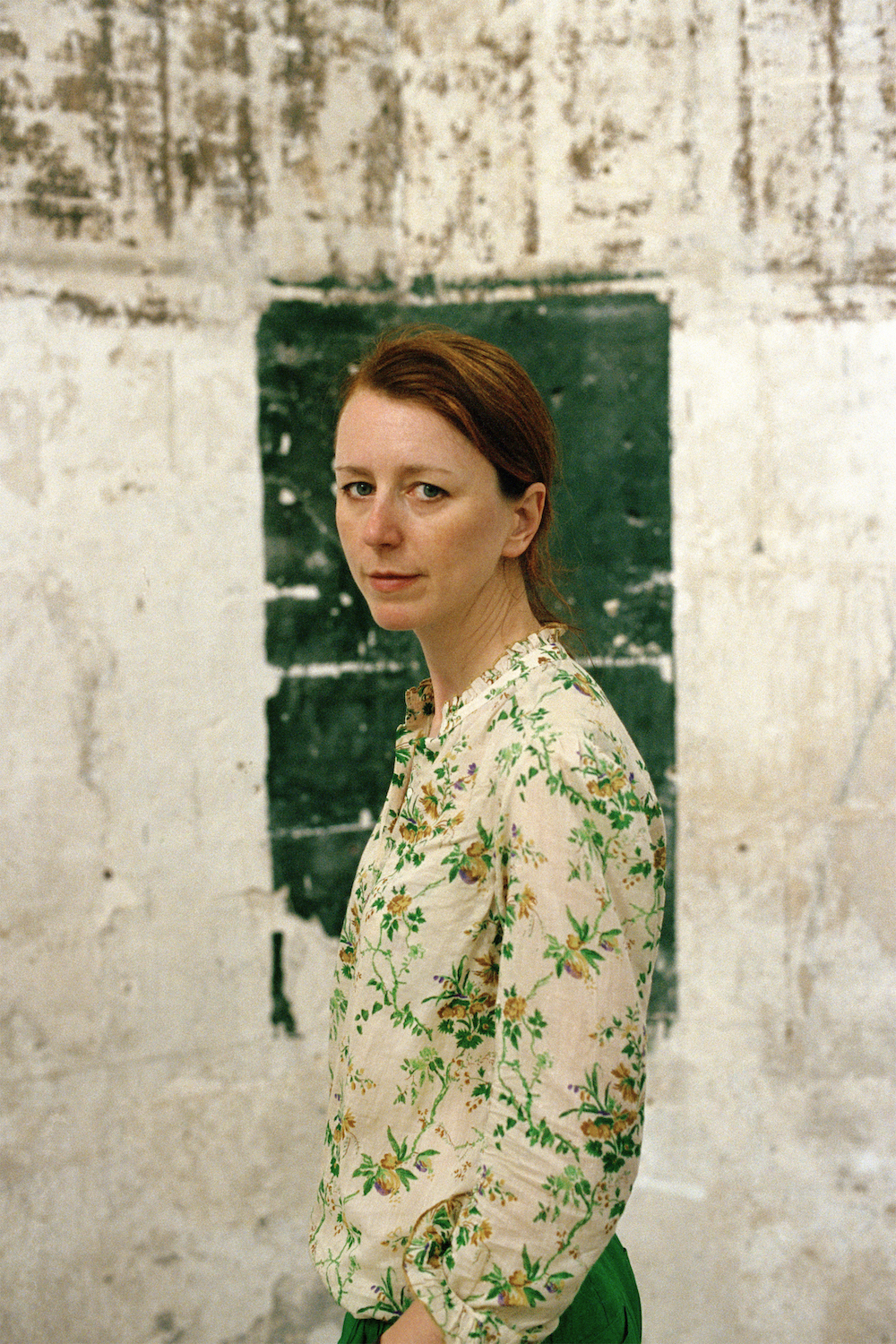 "I think that the kind of photography that I do is about learning to feel when something is building up, when something needs to be captured. I'm not exactly spiritual; I can't describe it in any other way than a tension, elements coming together…"
I'm in the ground level confines of London's National Gallery, and internationally acclaimed photographer Eva Vermandel is speaking sotto voce, sensitive towards the paintings and people around us. She has suggested catching up at an exhibition of portraits by Italian Renaissance maestro Lorenzo Lotto. The meeting feels like a pause in the midst of a whirlwind; at the time of our conversation she is due to present her latest show, The Trespasser, in Antwerp.
I've known Vermandel well for nearly half my lifetime; I've admired her work for longer than that. We met at our first "proper" jobs, at Time Out in London in the late nineties; she was part of the magazine's livewire design studio and an emerging photographer, and I was a newbie music/clubs journalist. My first impression was that she seemed very cosmopolitan: a tall, coolly chic Belgian with flame-red hair. She was always immersed in music and culture (as a teen, she'd also been guitarist with a signed indie band—art swiftly proved her calling, though). I'm not sure of the exact point we became friends: possibly in weird fancy dress at some house party, or at a gig, or a feature shoot. Vermandel is kind and smart, wholeheartedly honest (sometimes startlingly so), almost supernaturally observant, surreally funny.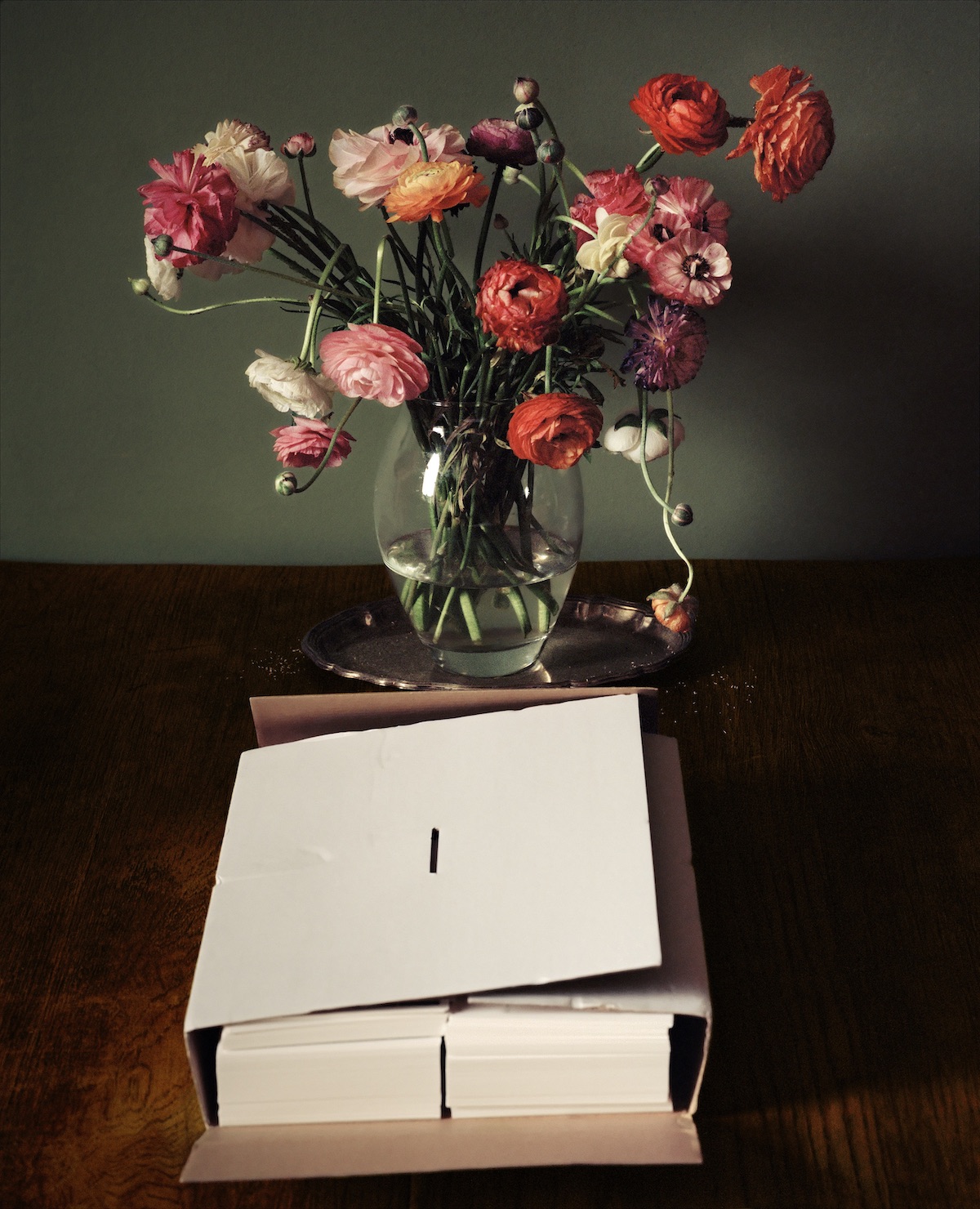 She recalls her first mag shoots as a "crash course" in developing her own visual language; she'd studied graphic design at Ghent's Royal Academy of Fine Arts (KASK), though she seemed innately drawn to photography. As a kid, she'd borrow her dad's hobby camera to shoot rolls of film; by her final year at college, she was mostly in the photography department. Even early on, her images evoked this natural lucidity; she had this ability to subtly tune into her subjects, to catch them with a rare, unaffected intimacy. That rapport now flows through her accomplished repertoire: contemporary fine art in her celebrated first monograph Splinter (2013, Hatje Cantz) or the exquisite film piece The Sea Is Always Fluid (2011) featuring her close friend, the actor Aidan Gillen. Her images are in museum collections including the Victoria & Albert Museum and the National Portrait Gallery in London, and the National Galleries of Scotland; portraits for publications including The New York Times Magazine, FT Magazine, The Wire, W Magazine and major commissions including forty portraits of high-profile artists (featuring David Byrne, Sylvie Guillem, Joanna Newsom and Robert Wilson) for the fortieth edition of the Sydney Festival (2016). She also lectures in photography at Middlesex University.
"I also wanted to create works that weren't aesthetically pleasing, and that didn't have that 'easy on the eye' approach"
Frequently, Vermandel's photographs are likened to paintings. This feels like an instinctive parallel, though it's not necessarily easy to define: it might stem from the seemingly liquid way she tends to employ light, or her meticulous fine-tuning of scans from negatives. She cites certain painters as an inspiration; she'll enthuse about the work of Alice Neel, Paul Nash, Norwegian painter/print-maker Nikolai Astrup and Matisse's pre-odalisque period. There's a definite resonance with the elegant compositions and human connections we see in the Lotto exhibition; Vermandel stops to point out his Portrait of a Young Man (c1506). "It's the way Lotto almost disarms people when he paints them," she murmurs. "When you look at a person or object in a completely defenceless, open, soft way… you suddenly feel this ease, and as a viewer you can open up a lot more. There's almost a fluidity between yourself and the work you're looking at."
We move to the café for tea and a chance to talk above a whisper. The name of Vermandel's new exhibition highlights another of her creative passions: the English writer DH Lawrence. She reads voraciously, seizing upon the beauty within detail; you might find lines from Lawrence's debut work ("We stood with the light like water on our faces") scrawled upon her kitchen blackboard, alongside personal dates and memos. The Trespasser takes its title from Lawrence's 1912 second novel, and it's also imbued with modern meaning.
"I do feel like I'm broaching something that we're not meant to anymore," she smiles. "Also, the subjects I photograph, whether they're objects or people, are trespassing into something you're not meant to go into anymore. It doesn't fit into 'branding'; it goes back to the rawness of what it means to be human."
She describes the "duality" of her own images, and how this relates to the humanity of Lawrence's writing: "The characters in his novels are always contradictory; they crave intimacy, yet they're frightened of it."
Tree, Stroud Green, 2014
Balloon, Glasgow, 2016
The Trespasser evolves from a succession of turning-points; around 2003, Vermandel began to react to the disruptions and intense, elliptical bonds of her freelance work. "I realized that I needed to re-ground myself, and start shooting something that I could hold onto," she says. "At first, I wanted to investigate human relationships. Around 2005 I started travelling a lot, visiting friends and a lot of the people I'd photographed." Among them were musicians from Godspeed You! Black Emperor/A Silver Mt. Zion in Montreal, and the now sadly missed Mark Linkous (Sparklehorse) and his wife Teresa, in North Carolina.
The period of flux sparked fresh inspirations, and deeper evaluations of the disquiet of twenty-first-century life. It initially yielded her collection entitled The Inner Room, which in turn led to her commission from Dublin's Douglas Hyde Gallery, to shoot Alabama Chrome (2005): a meditation on hyper-capitalism, and the "Celtic Tiger" economy. "The work I've been shooting over the last fifteen years really revolves around how to deal with all the changes we're going through," she says. "The technological changes; digitization; globalization; how our brains and experience of time becomes fragmented; how we become commodified; how everything is about a means to an end, instead of being in the moment."Sometimes, I've teased her for having old-fashioned tastes—if we meet at the cinema, she'd rarely resist a period drama, while I'd choose anything with robots. In truth, she's exceptionally engaged with the present. Her images don't just appear "timeless"; they summon a suspended state of being, as well as contemplation—a focused counterpoint to mass media overload.
"I find Instagram a very frightening medium. It could have been used as a way of connecting, but it's just all about branding yourself"
She mentions a recent newspaper article, which rated different houseplants you could buy to make your space more "Instagrammable". She flinches: "Things like that make me wanna throw up—or move to the Outer Hebrides. I find Instagram a very frightening medium. It could have been used as a way of connecting, but it's just all about branding yourself." Because Vermandel's art is often posted by other users, she did try creating a profile; she lasted a fortnight. "I couldn't bear it: the speed, the shallowness, the clicking through, the intrusion. At least I know even more that it's not for me," she laughs.
I shrug, remarking that she's always given things a chance. "Within reason," she corrects me. "Sometimes, I can dismiss things a bit too quickly."
She can definitely be a restless soul. She bristles at what she calls the "monotone buzz" of predictability, preferring to be stirred out of her comfort zone. There are hints of this in her approach to The Trespasser; while Splinter was presented as a complete body of work with a lush aesthetic, this time the body continues to build, with unexpected twists and layers.
"I also wanted to create works that weren't aesthetically pleasing, and that didn't have that 'easy on the eye' approach," she says. "I still wanted them to be painterly, in the rawness you sometimes get in hard brushstrokes. There are still aesthetically pleasing works in there; for instance, Ivan's son, Gedinne—a photograph of a boy with sharpened sticks between his fingers—that clearly had references to classical painting. But when I compare that to the butcher's meat I found in Paris, or the 'vulva tree'…"
Vermandel helpfully elaborates; this key image was the kind of incident she described earlier: she sensed something about to emerge, directly before capturing it. She had just left her house and had her Contax T3 ready (she always carries two of them: one with colour film, the other black-and-white). "It was a very grim, grey day; it was wet, which also made that tree or stump so fascinating to photograph," she recalls. "There was something human and fleshy about it, like the slit of a vagina. It's quite animalistic; it's confusing as well, it creates a response. It takes a few seconds at least to figure out what you're actually looking at, and that's something I really like."
"The subjects I photograph, whether they're objects or people, are trespassing into something you're not meant to go into anymore"
The Trespasser comprises sixteen pieces at Rossaert in Antwerp, shot on the T3 and her medium-format Mamiya 7; it's also the inaugural exhibition in Die Plek: a new platform for art, curated by Kaat DeJonghe. "The space is an old sailor's hat shop in a former red-light district," says Vermandel. "It's a beautiful building with a lot of character."
The sizing of these works also underpins their collective rhythm and interaction; the pieces range from around 6 x 9 to 59 x 38. Perhaps conversely, it's the 35mm negs that are blown up largest, producing a tangible rawness. Sometimes, the scale echoes reality; she based the butcher's meat in one image on the size of her own torso. At other points, the subject matter is taken out of proportion, creating this heightened disconnect and alienation: verfremdungseffekt.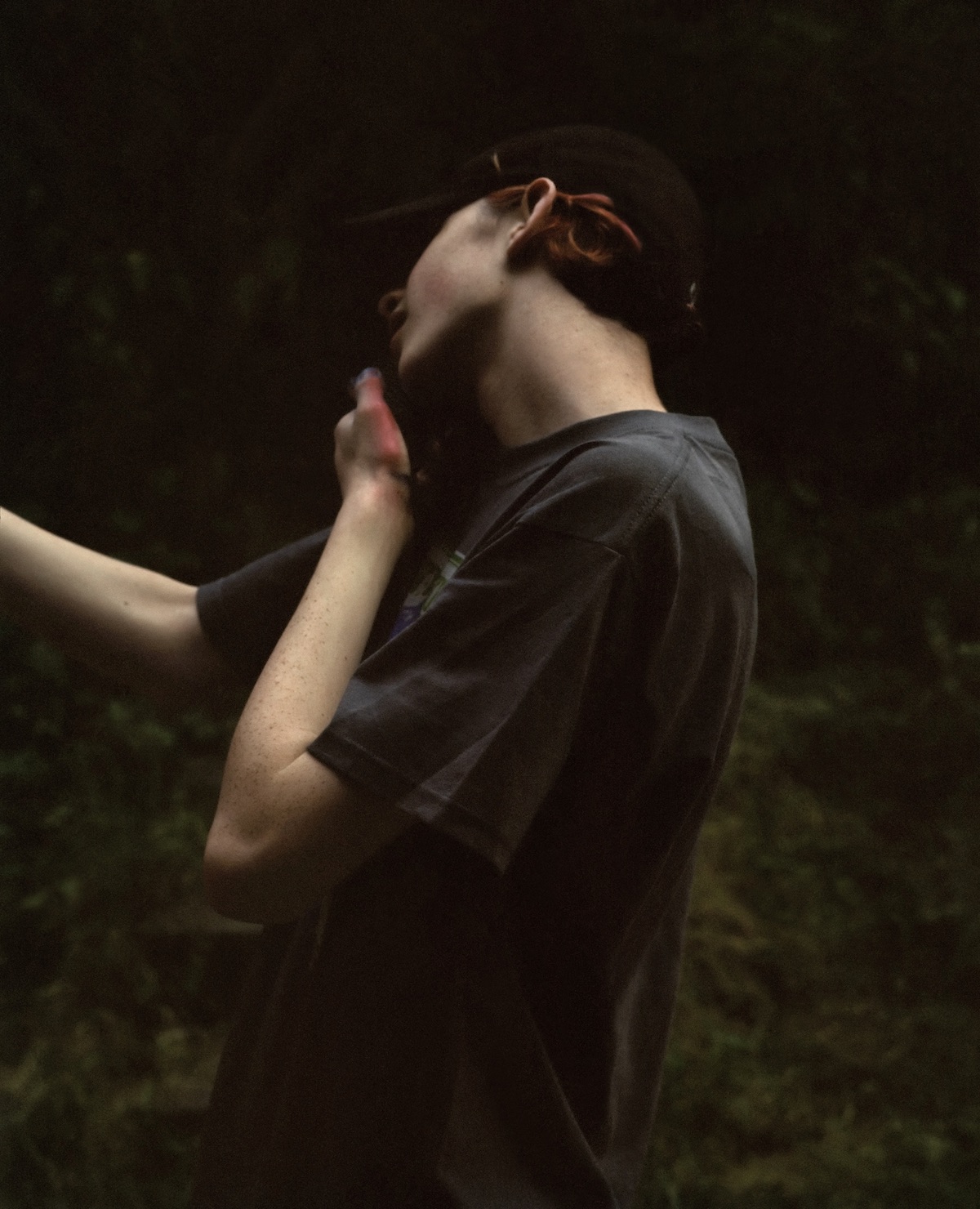 Vermandel's photography elicits a powerful emotional reaction. While considering the catalyst for it, she nods to the work of German philosopher Edmund Husserl, founder of the early-twentieth-century school of phenomenology. "Husserl came up with the term 'epoche', as the 'suspension of normality'," she explains, gesturing to a chair at a nearby table. "It's not about forgetting that's a chair, but re-observing it. My works are about the everyday, but the subject matter is always slightly disrupted, which makes you re-think it; it creates a sensory response which goes beyond seeing."
Another notable work is her alluring, unsettling Highgate Woods (2014), which musician Matthew Herbert has just selected as the cover for his upcoming Brexit Big Band album. The theme is close to Vermandel's heart; her visual captures what Herbert had been seeking (in his words): "Raw/unmediated/exposed, shared vulnerability… shared experience, love/openness, nature." We continue to exist in this state of flux. What's the most challenging aspect of the art she creates? "Giving yourself time; not forcing things," she replies. "It's not that I'm just waiting; I'm constantly alert and looking."