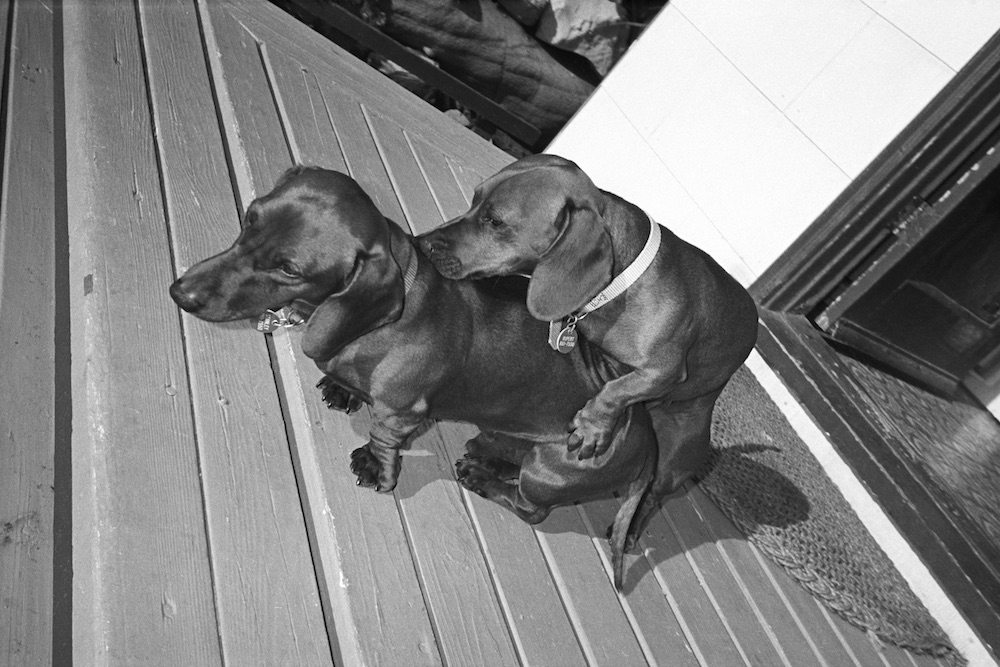 Paige Powell's publishing project with Gucci and Dashwood Books is less a coffee table book and more a coffee table mini-library. The three-part, limited edition collection focuses on a few key elements of the American photographer's work: Beulah Land (a visual diary installation that the artist created in 1894 for an arts space in the East Village), animals and artists eating. There is also a short book introducing Powell and her work, and the collection is full of short essays, musings and quotes that pull the reader into this artist's convivial life. It is all boxed and beautifully presented, with each book wrapped in a different block colour.
"Her images of many well-known faces show them relaxed and off-guard"
Moving to New York from Portland, Oregon in 1980, Powell became a regular face on the social scene in downtown NYC. She was a close friend and colleague (Interview Magazine) of Andy Warhol—who appears frequently in candid, glitzy shots—and has mingled with names such as David Bowie, Jerry Hall and Debbie Harry. As the collection's editor Kim Hastreiter writes in her introduction on Powell, she is "a woman who never really sought fame for herself". As such, over the years she has embedded herself within creative circles, becoming a natural and almost invisible part of them (at least, as far as the camera is concerned), profiling the characters who have surrounded her rather than pushing to be the star herself. Her images of many well-known faces show them relaxed and off-guard, and she often presents them through the casual and tender lens of friendship, rather than playing up to their star status.  
Left: Andy Warhol modelling his new Comme des Garçons jacket at the Con Edison building, New York 1985; Right: Musician Nick Rhodes of Duran Duran with purple hair New York 1992
Beulah Land, which was recently presented in installation form at London's Dover Street Market, is a raucous celebration of nightlife and the lively friendships that spark from fun-loving social circles. These images highlight a time when underground scenes were thriving, and subcultures had time to enjoy devoted and limited membership, before the digital world created such instant, global dissemination of trends. The book opens with a few double spreads: one spectacular full-colour image (Powell's photographs vary between grainy black and white, and lusciously coloured) shows two revellers at fashion industry Aids fundraiser The Love Ball, dressed in drag; one playing on the sixties darling look—string of pearls, pink psychedelic shift dress and all—the other in a sheeny lavender Louis XIV-era ensemble.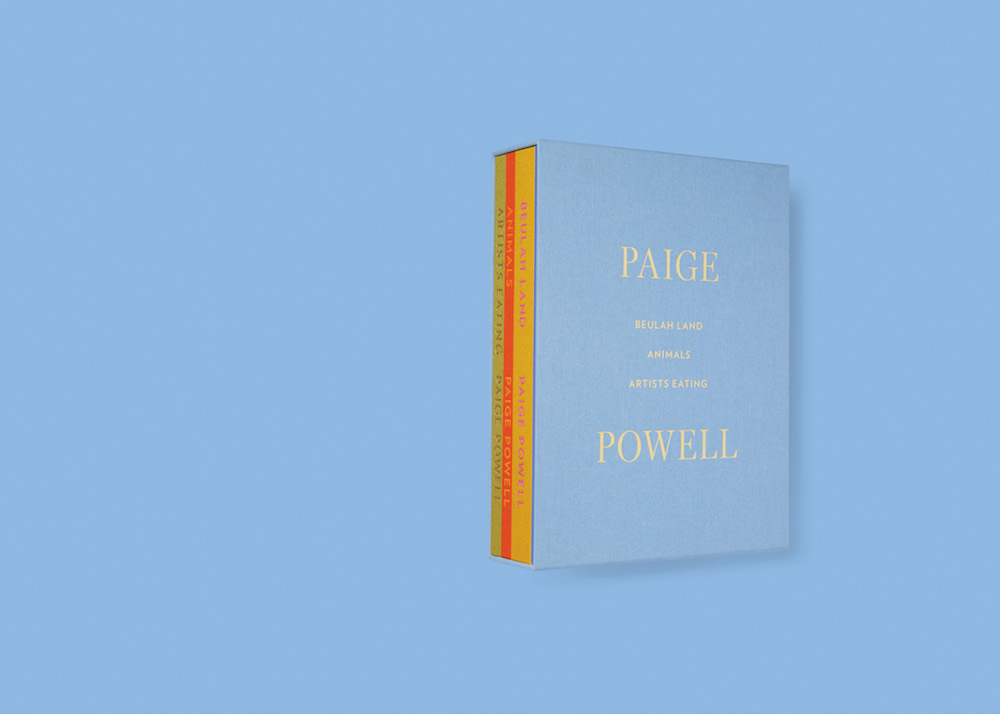 The book is littered with mini-essays by Powell and quotes from her close acquaintances, speaking about different experiences and encounters from this time. In one case she discusses The Love Ball. "It was so exuberant," she writes, "the energy that was generated made us feel that we could heal or bring back people we had lost. I get melancholy sometimes, thinking of all the wonderful and talented friends who are gone. But The Love Ball really felt like a celebration of life."
"Her animal photography plays up to each creature's individual quirks—much like her photographs of humans"
This balance between exuberant, joyful life and activism has been an ongoing theme in Powell's career, and her fierce, ongoing work for animal rights prompts another book in the collection: Animals. The front cover features Warhol with a white, wiry doppelgänger pooch perched on his lap, both gazing intensely into the camera lens. In this book, we mostly see animals in pet-form, being cuddled lovingly by their owners. These images tell us something about the animal/human connection—no matter how famous their owners, there is an off-guardedness to these photographs, the people in them appearing lost in the moment with their animal buddies. The intimacy of leaning down to tickle a dog behind its ear or let a pet eat from a shared dinner plate allows us a closer look at these people who have often been presented with a lofty aloofness.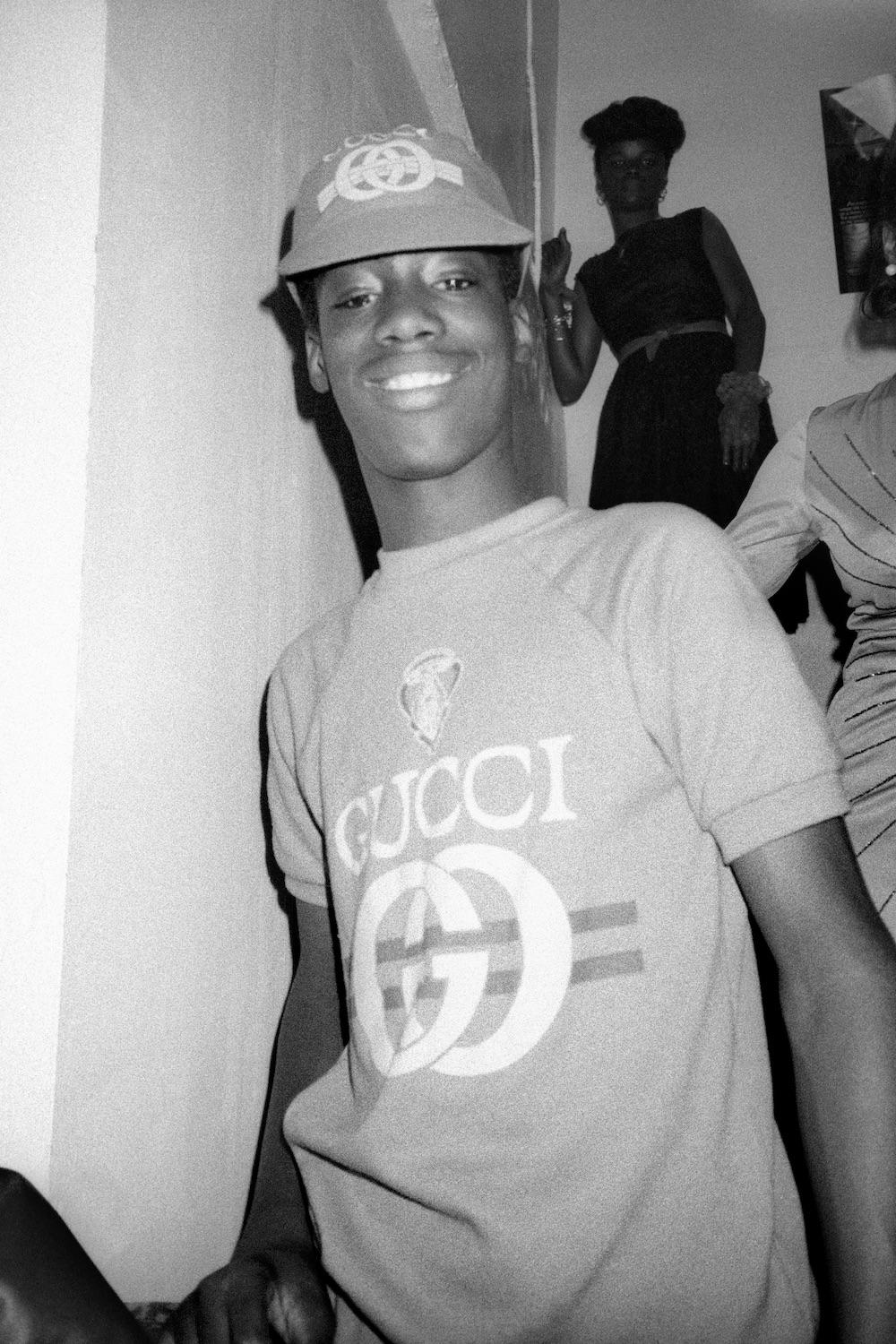 "Even though she lived in this crazy art world, Paige was grounded in her family and her love of nature and animals," writes Jennifer Chaitman, a young would-be photographer when she met Powell, who inspired her to go on to work as a veterinarian. "She was a vegan before I even knew what the term meant." The artist has worked with many charitable animal organizations over the years, and held events to raise money for dog walkers to help house-bound people with Aids. Her animal photography plays up to each creature's individual quirks—much like her photographs of humans—rather than anything too cutesy, and they are presented as equals to their human companions. 
The final book offers the reader a similar sense of intimacy. Artists Eating does what it says on the tin—showing her cast of characters eating, drinking and chatting at glamorous meals (or unglamorously shovelling in forkfuls of food from hand-held plates at openings and, in one instance, in bed). These images highlight the sociability of Powell's scene and seem to invite the reader for a seat at the table.
"Oh my gosh," Tama Janowitz writes in the introduction to Artists Eating, "I wish you could have been there at one of those lunches or dinners Paige hosted! You would have fit in perfectly! Because, quite frankly, everyone did." This was a place for prima ballerinas, opera singers and multimillionaire CEOs to come together. "I loved to see the baffled expressions of her guests as they came in," says Janowitz. "Why were they invited? What did she want from them? What were they doing there?" She describes cameras "exploding everywhere" at these events, polaroids and film cameras creating "more havoc than if there had actually been a full team of paparazzi present".
This playful havoc can be felt throughout all of the books. None of these images appear to be created especially for the camera, but the camera finds its way to the most intimate and often unceremonious of angles. Her images create a vivacious snapshot of a scene and creative buzz that often feels lost in the filtered world we now find ourselves in. Though Powell is still active, there is a sense of heady nostalgia to these images, for a close-ish past that already feels very far away.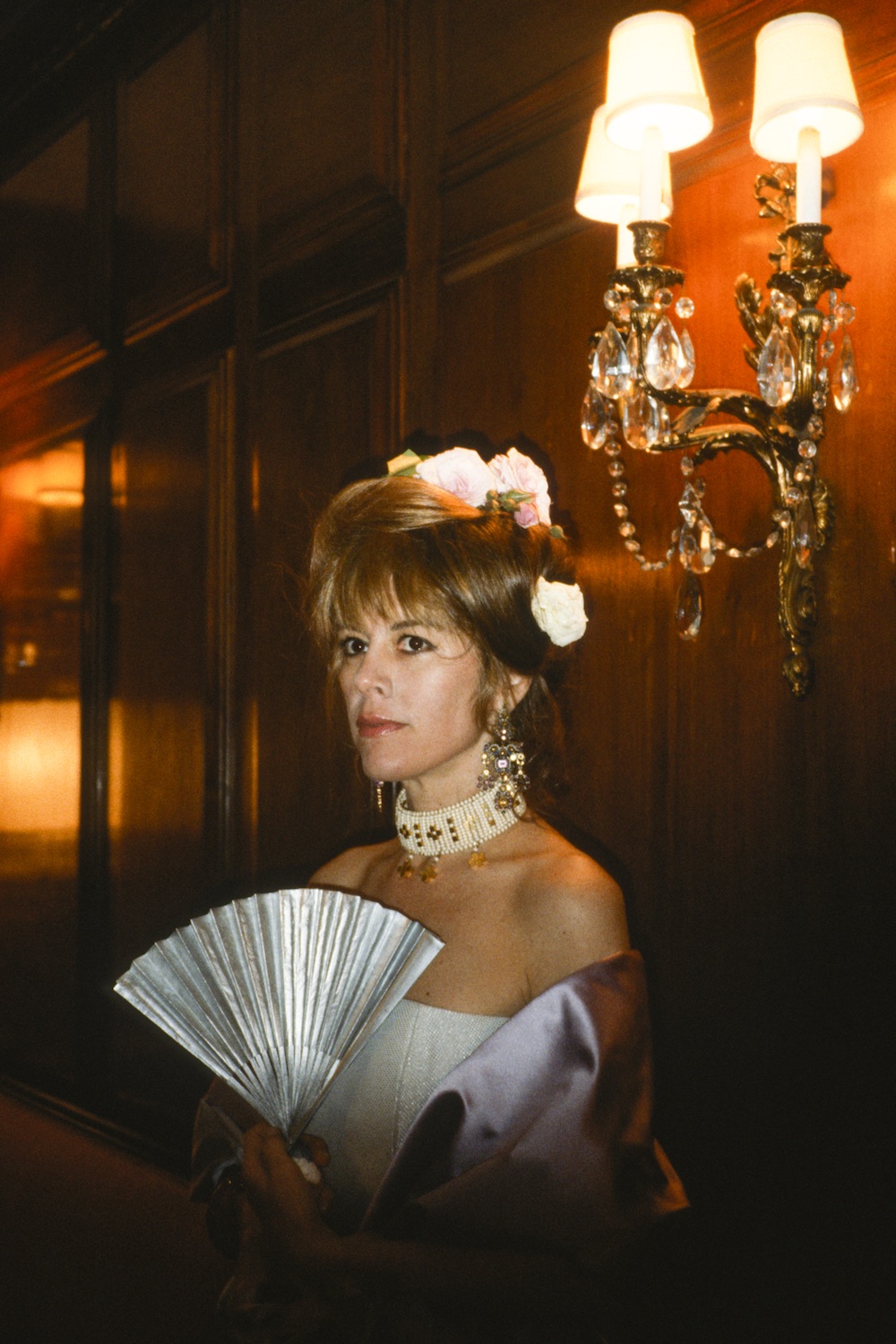 Paige Powell: Beulah Land; Animals; Artists Eating
Out Now
VISIT WEBSITE