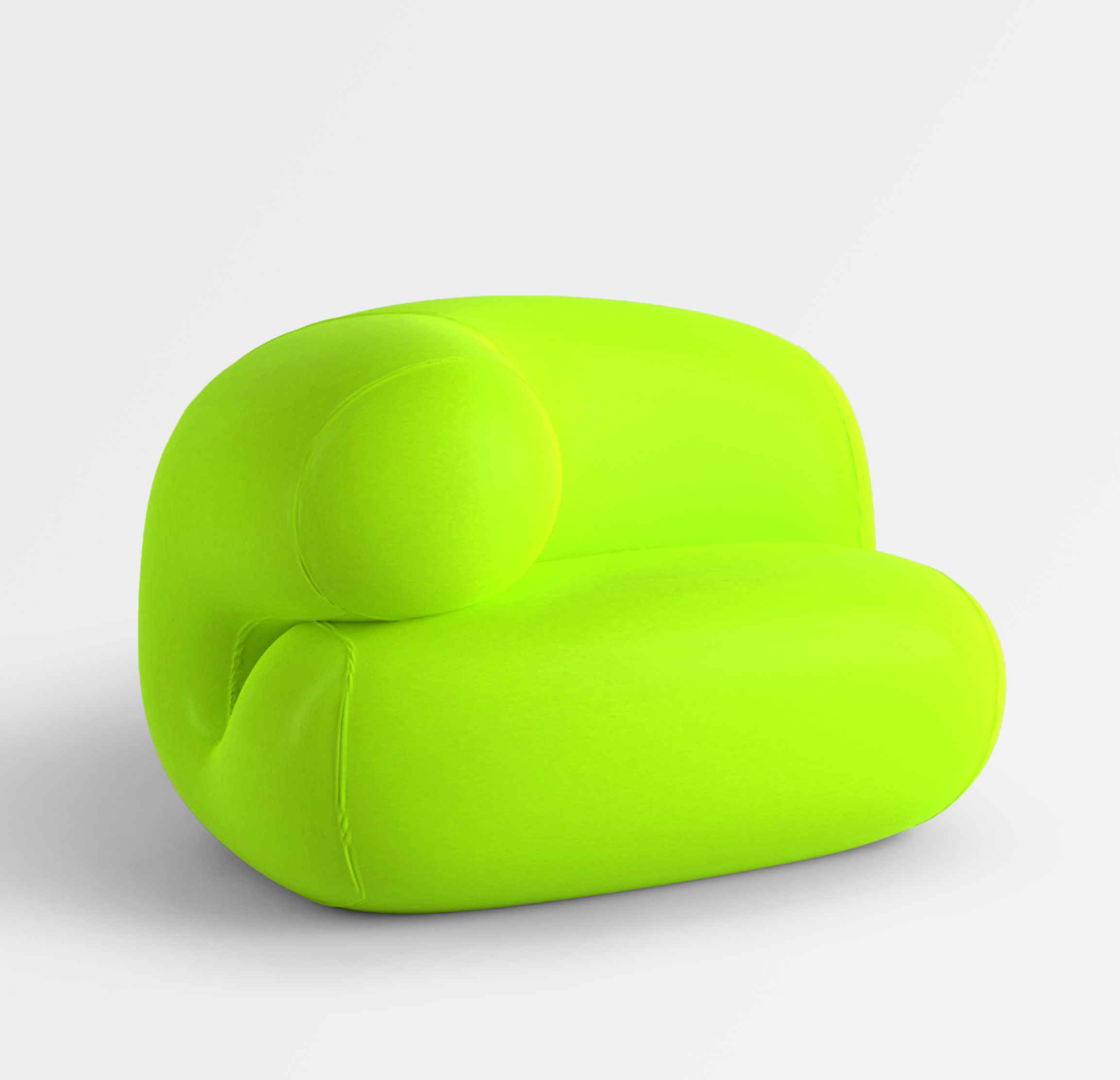 Do we really need a new compendium listing female designers? After all, spurred in part by Linda Nochlin's formative essay Why Have There Been No Great Women Artists? of 1971, there have been huge, vital efforts to readdress gender imbalance across the arts in the decades since through group shows and books that seek to elevate the stories of marginalised practitioners.
Throughout the decades, certain critics have wondered if these women-only curatorial projects are productive, arguing that they limit how a work is read by focusing on gender alone. They point out that the lens of "women" can eclipse how gender intersects with race, class, ability and more, and also often exclude trans, non-binary and queer people.
However, while the category clearly has potential problems, women-focused ventures can also be productive in challenging all-male arts canons and casting light on the institutional obstacles shared by creative, working women throughout history.
Women Made: Great Women Designers is certainly needed, and not only because of the way that it situates women's work in relation to the professionalisation of design and the rise of modernism, a history still dominated by men. In a time when many women-only curatorial projects from the West focus largely on the contributions of white and/or Western women, this book takes steps to broaden its story of design beyond the typical geographical framing.
Women Made is the second book by Jane Hall, a founding member of Turner Prize-winning studio Assemble—her Breaking Ground: Architecture by Women follows a similar structure and ethos to this new release. As she writes in her introduction: "This book centres gender as a way of highlighting women's experiences of broader social and political emancipation." Hall presents women-designed furniture, lighting, products, and textiles in order to suggest that the home was a location for much of that change.
Rather than organising her book through profiles of the 230+ featured women, Hall chooses to spotlight one object per designer. This is productive: in focusing on objects and letting them shine through large-scale, minimal photography, the book celebrates the ideas of women, and then short biographical descriptions allow a social history of the profession to come into focus.
"The objects in this book weren't designed for women, and it would be a mistake to read them as seeking to define the 'feminine'"
When multiple descriptions are read together, patterns emerge. For example, the book reveals that many women designers throughout the 20th century were upper-middle class and received some form of higher education. It also becomes clear that modern design's reliance on industry and its commercialisation helped women enter the field, as production became cheaper and design more in-demand.
The objects in this book weren't designed for women, and it would be a mistake to read them as seeking to define the "feminine." Instead, they represent approaches to design that are women-led. As Hall summarises, this sometimes leads to objects that are "refreshing critiques of the familiar." British designer Jane Dillon's Moveable Chair (1968), for example, challenges the status of the chair as rigid and static through being a moveable object—it's a tongue-in-cheek riposte to the chair as symbol of authority and patriarchy.
The product's use of newly available bright pink dye is a satirical reminder that gender preference is a myth—colour choices are the result of technological developments. Irish architect Eileen Gray's Michelin mascot inspired Bibendum Chair (1926), which she joked was a feminist retort to Le Corbusier's Grand Comfort Chair, similarly pits its rounded curves against Corbusier's harsh square ones.
While Hall presents many better-known names including Gray, Zaha Hadid and Ray Eames, it's especially refreshing to see lesser-known designers represented thoughout, and this is most clearly felt in Hall's choice of Bauhaus practitioners. Alongside the well-known figures of the group, such as Marianne Brandt and textile artists Anni Albers and Gunta Stölzl, are the less familiar stories of children's furniture designer Friedl Dicker-Brandeis and ceramicist Margarete Heymann-Loebenstein.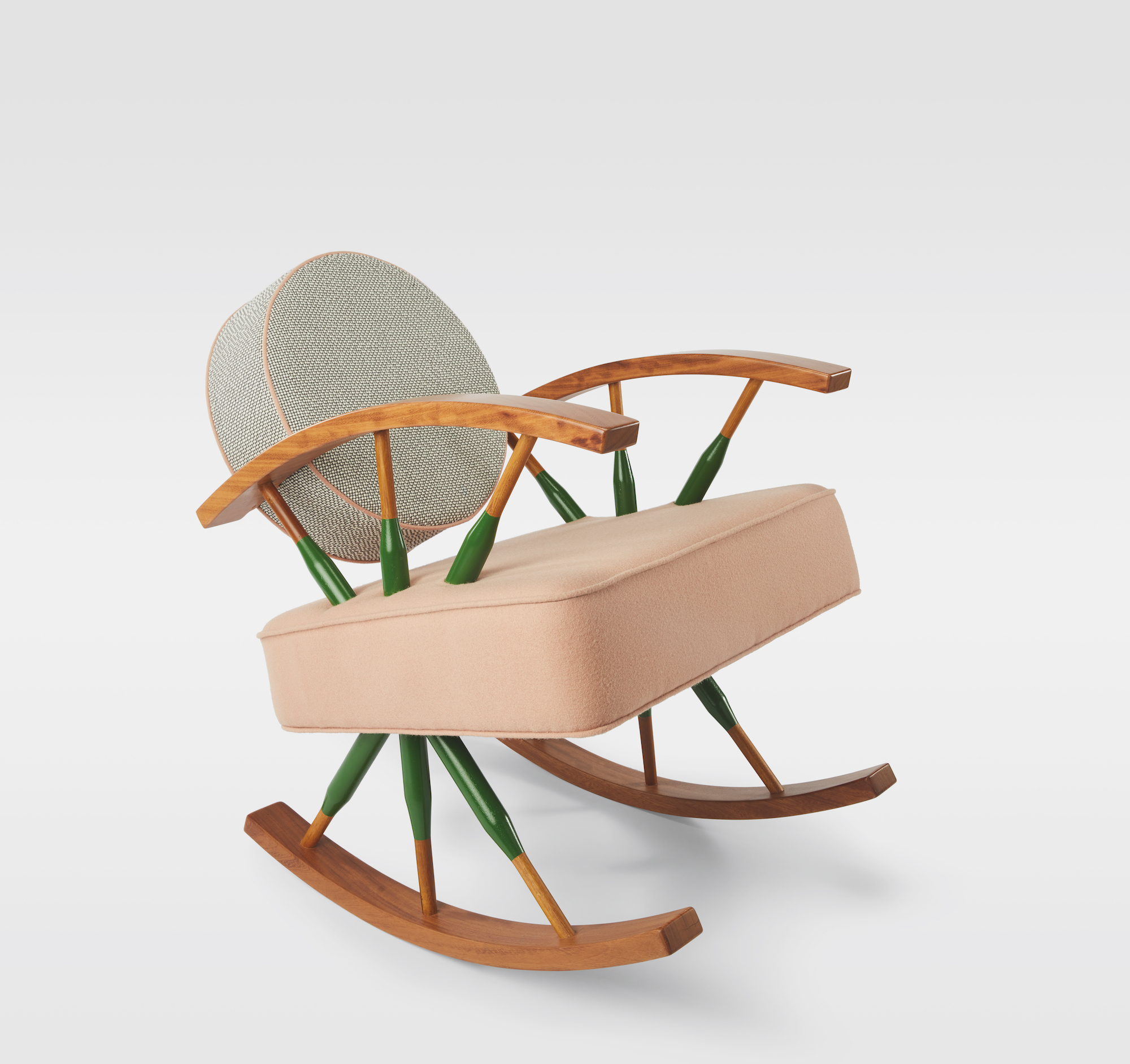 An alphabetical structure places items from modernism, postmodernism, and our contemporary age in conversation with one another. In eschewing a time-based structure, the book subtly reveals how the idea of "Good Design" has been historically identified with developments from the West, marginalising craft traditions in the process.
The title's more contemporary inclusions demonstrate the present shift of design discourse towards critiques of modernity's industrial practices. Estefanía de Ros in Guatemala City embraces the slowness and skill of craftspeople to reject the mobility of free-market globalisation. Carol Gay in Brazil also works with local manufactures, combining artisanal skills with unlikely materials to develop sustainable products. Her NoAr Lounge Chair (2010), made from stainless steel and industrial tyre rubber, seems almost a retort to Gray's rounded Bibendum, seen just a few pages later. It expresses its critique of the waste of industry through its artisanally made ribbons of recycled tyres.
Through the lens of "women," then, a complex history surfaces from the pages of Women Made, one that charts modern design's entanglements in issues not just of gender, but also education, class, globalisation, and sustainability.
Madeleine Morley is a writer from London living in Berlin. Editor for type foundry Dinamo, she lectures on design, technology, media, and visual culture