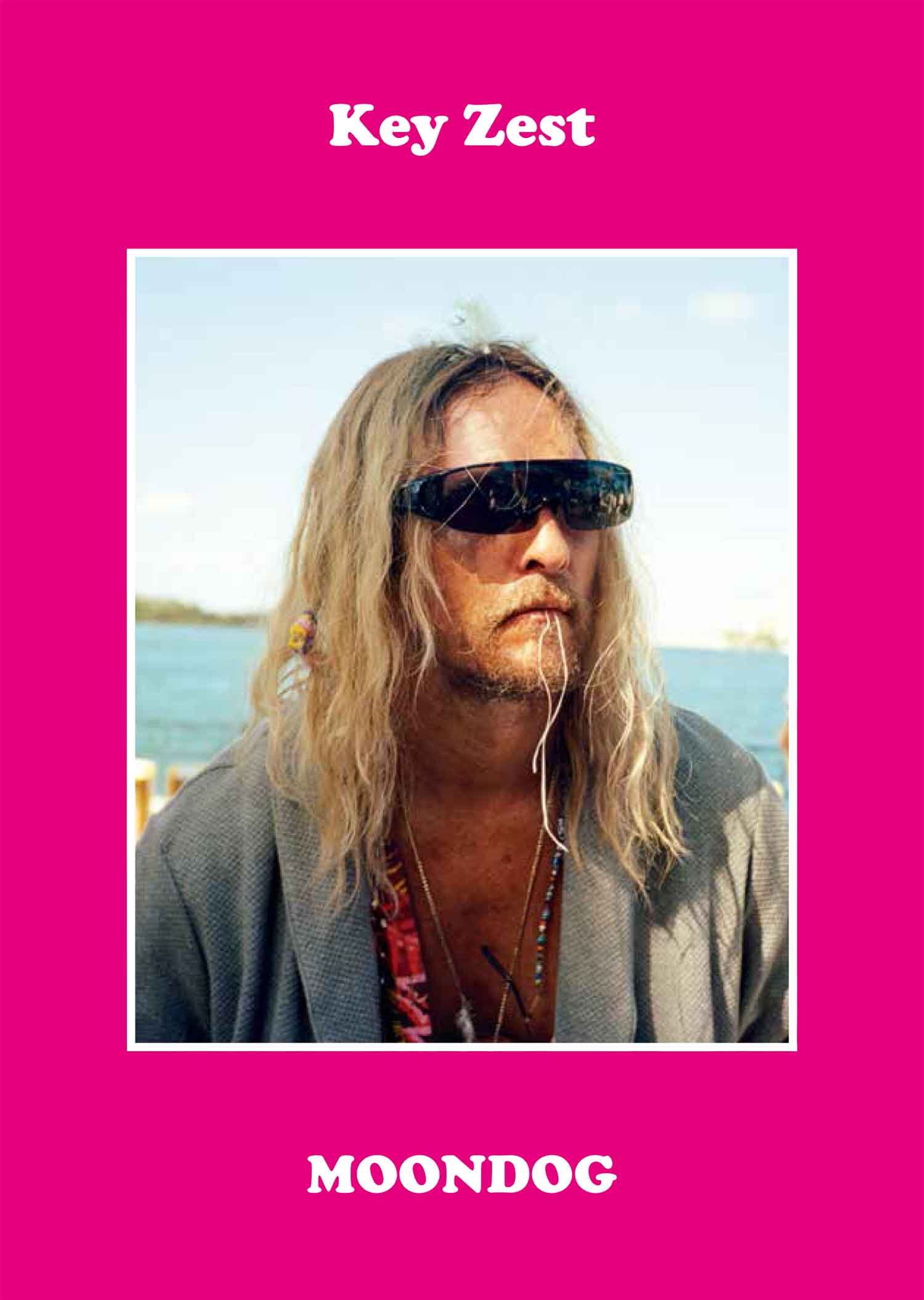 Harmony Korine certainly isn't a director who plays it safe. The very concept seems totally at odds with his oeuvre, which ranges from his controversial 1995 debut Kids (written when Korine was just nineteen, and directed by Larry Clark); to the bleakly nihilistic portrait of poverty and a fucked up childhood in Gummo from 1997; to the grotesque lunacy of a film about old people literally trying to hump bins in 2009's low-fi cult classic Trash Humpers; to Spring Breakers, a bikini laden, gun-touting romp of college girl tits and ass, and James Franco as a terrifying gold-toothed hustler who stars in one of the most memorable and deranged scenes we've ever seen.
"Moondog is a sunbleach-maned, ludicrous, often very high 'legend' of sorts in his local Key West"
Korine's latest movie, The Beach Bum, premiered at South by Southwest earlier this year to mixed reviews (Rolling Stone's David Fear described it as an "insane ode to fear, loathing and the art of the permanent happy hour"). For those living in countries where the film is yet to be released, you can get a taster courtesy of a peculiar little tome from Swiss publisher Nieves, Key Zest, which features dialogue spoken by the film's central character Moondog, alongside snippets of his "poetry".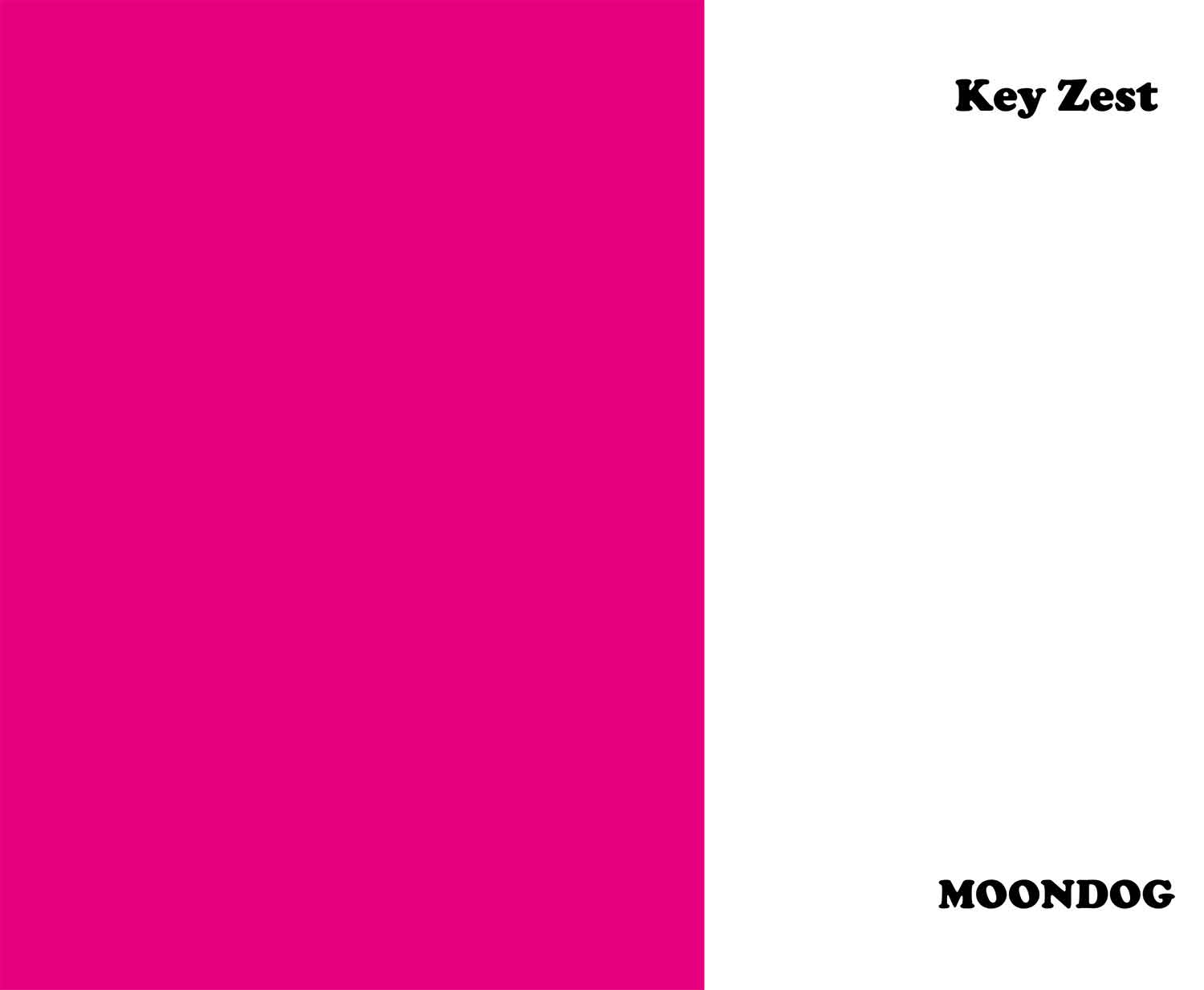 Played by Matthew McConaughey, Moondog is a sunbleach-maned, ludicrous, often very high "legend" of sorts in his local Key West. McConaughey—perhaps going a little method on us here—has said "Moondog's a verb. A folk poet. A character in a Bob Dylan song dancing through life's pleasure and pain knowing every interaction is another 'note' in the tune of his life…"
Moondog, like so many artists and writers, veers between outrageous arrogance, devil-may-care benders and outrageous sexual exploits, and emobodies (to outsiders, perhaps more than to himself) a burned out husk of a man, craving recognition for a seemingly unfinishable poetic memoir, titled The Beach Bum. While we'll likely never get to read that, in the film (spoiler alert), it goes on to win a Pulitzer Prize once it's finally published. Key Zest and its restrained design offers little insight into the sort of thing such a memoir might involve. Take this poem for instance, which Moondog says was written "at 3am coming down off a two-day acid trip in the Virgin Islands", that he decides to rather cringily title The Beautiful Poem:
Oh setting sun,
though the time has come
I still warble under you
if noone else does,
unmitigated adoration.
The book—and clearly, Moondog himself—is packed with such pseudo-profundities.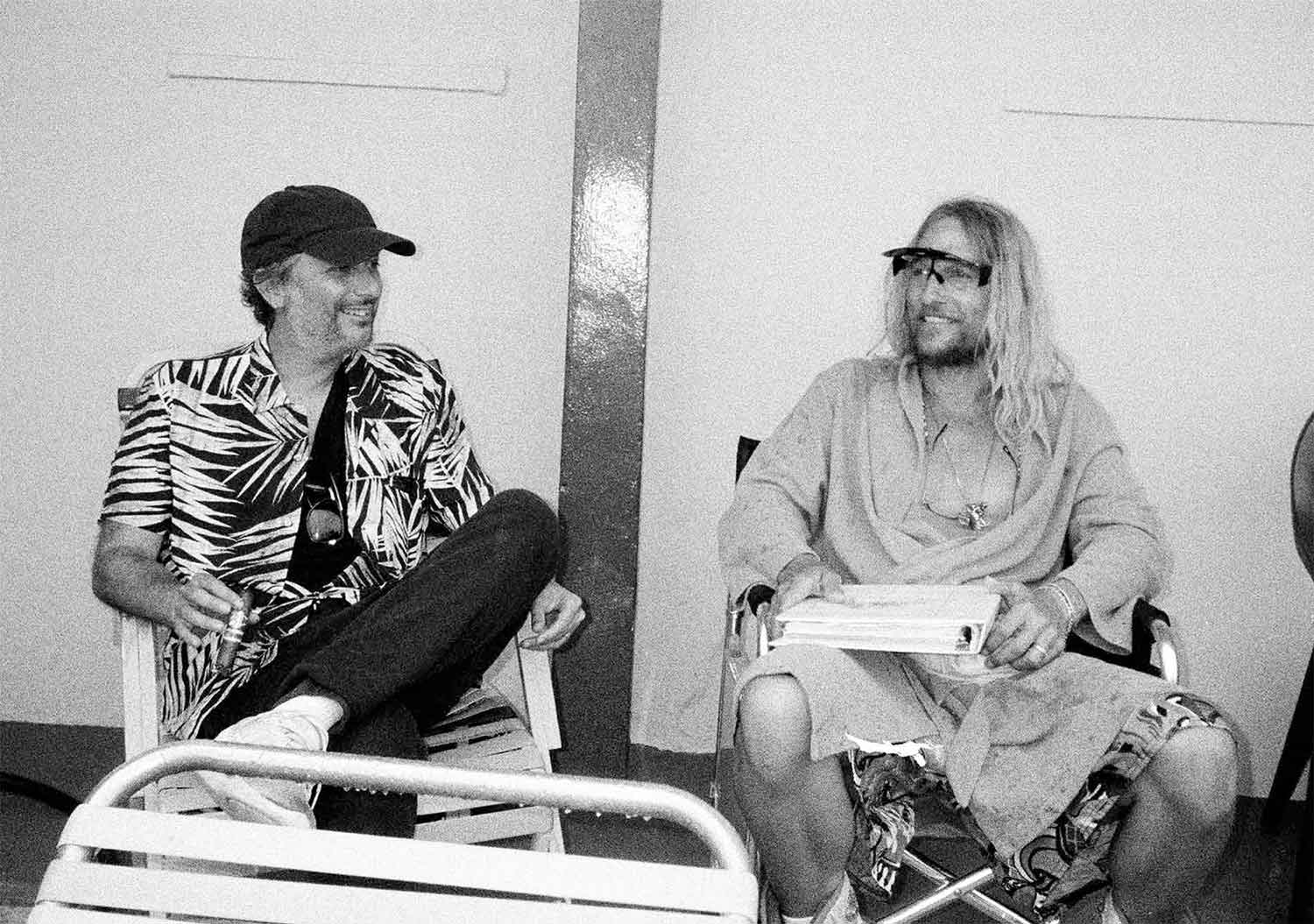 Key Zest also acts as a physical manifestation of an object we see in the world of the film, and is set in the font of the typewriter we see Moondog occasionally frenetically tapping away at. Such text-based objects from cinema seem to be an increasingly popular trope: earlier this year, designer Craig Oldham created a book about John Carpenter's bombastic sci-fi movie They Live, disguised as a replica prop from the film.
"Moondog, like Korine, lives a life that aspires, in its wildness and freedom, to art"
Where Key Zest differs to Oldham's book (which gathered essays, ephemera and think pieces about Carpenter's film), is in its simplicity and purity of vision: this isn't an explainer, but almost a part of the film itself. The book's simple text—sparsely laid out, and bearing the specks of black typewritten letterforms on porous white paper—bring to the fore the frenzied mind of an artist-hedonist charged with a frantic combination of bursts of creativity, drink and drugs, and lots and lots of sex.
Key Zest underscores the non-linear, baffling worlds that Korine is so adept at creating through not just his screenwriting, but also his casting decisions. The Beach Bum, for instance, features the likes of Snoop Dogg and Jimmy Buffet (he of Margaritaville fame) alongside well known actors like McConaughey, Zac Efron and Isla Fisher. Buffett is, according to a GQ interview with Korine, "one of Korine's many unlikely friends".
That superb GQ interview by Zach Baron also suggests that The Beach Bum is "maybe the most revealing and personal film Korine has ever made about art and life and how they relate: Moondog, like Korine, lives a life that aspires, in its wildness and freedom, to art; the art itself is just something he does occasionally, although very well, along the way."
We'll never really know, though, who Moondog is; or indeed, who the real Korine is. For now, all we have is the art. And some wise words in the book's opening text, which reveals a fair bit about the general unease that underpins much of Korine's work. Yup, it's a quote from Snoop Dogg, which simply reads, "People love a good song about burnouts and the death of a dream."
Moondog, Key Zest, from the movie Beach Bum by Harmony Korine. Lithography by Marjeta Morinc. Photography by Sam Haynes