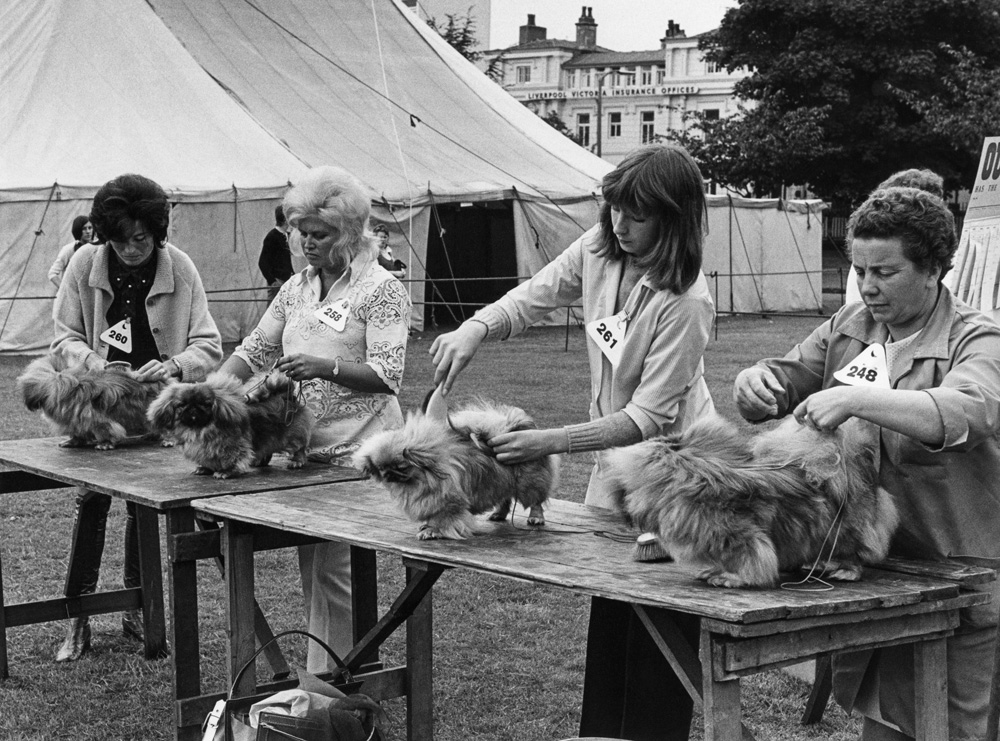 For most people Shirley Baker's photographs are synonymous with the gritty portrayal of destructive urbanization that saw Manchester stripped of its slums and boxed the city's most poverty-stricken people into concrete towers. Her sensitive eye produced both witty and warm outcomes, that managed to steer clear of the patronizing or the voyeuristic. Perhaps lesser known are her incredible images of the bizarre world of dog shows, which reached their zenith in the sixties and seventies in venues like the now-demolished Belle Vue leisure complex.
This collection of photographs, amassed from 1961 to 1978, is the subject of a new book published by Hoxton Mini Press, and is as much about the owners as it is their four-legged friends. Looking both to the show ring and backstage, Baker captures an assortment of absurd scenarios, from a Beagle who appears to be enjoying a drink from a bottle of gin (here's hoping it was actually water) to a nervous little girl clutching the lead of her enormous St Bernard.
In plenty of cases, the primped and preened canines are matched only by their handlers' bouffant hairdos, and more than once the sartorial similarities ring true too—for example, a particularly smart Dalmatian coordinates perfectly with its owner's spotted neck scarf. The trends for particular breeds are also conveyed by the incongruous amount of Pekingese that fill these frames, along with the relatively farcical nature of the topiary inflicted upon Standard Poodles.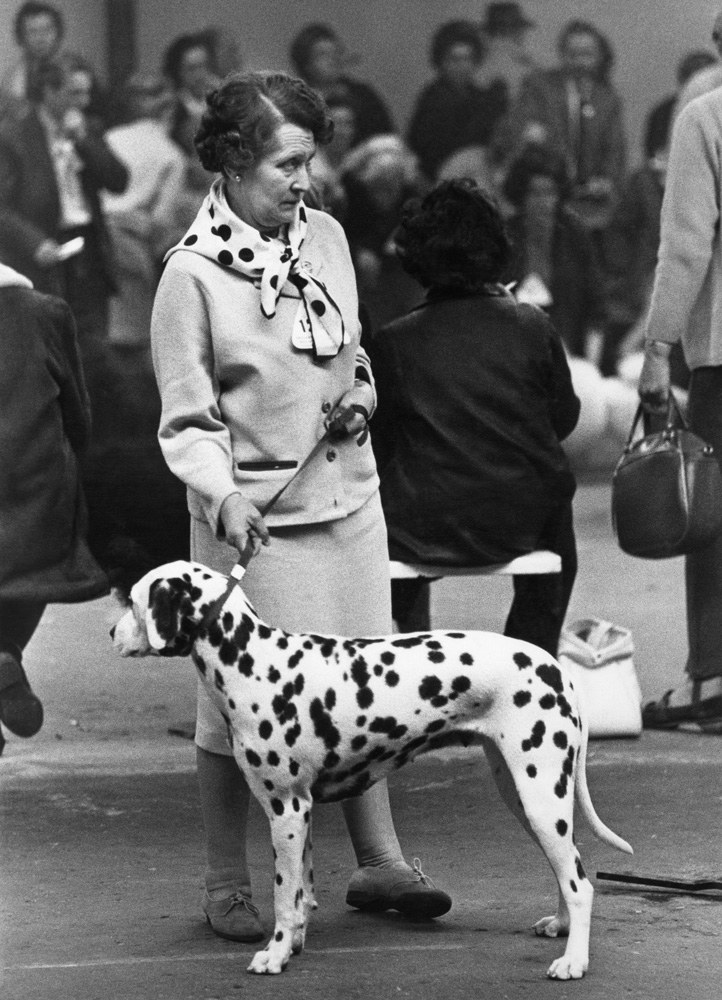 Naturally, many of these pooches illicit a sigh or squeal of delight, through their inherently enigmatic personalities. Who can deny the charm of a fluffy hound wearing a bib to stop them slobbering over their freshly groomed coat? Or the sight of Bulldog sleeping soundly against its owner's satchel? These are also visual cues we have come to know and love, and few of us can deny that social media often rests solely on the power of a particularly charismatic doggo (though some might argue that cats hold the ultimate crown).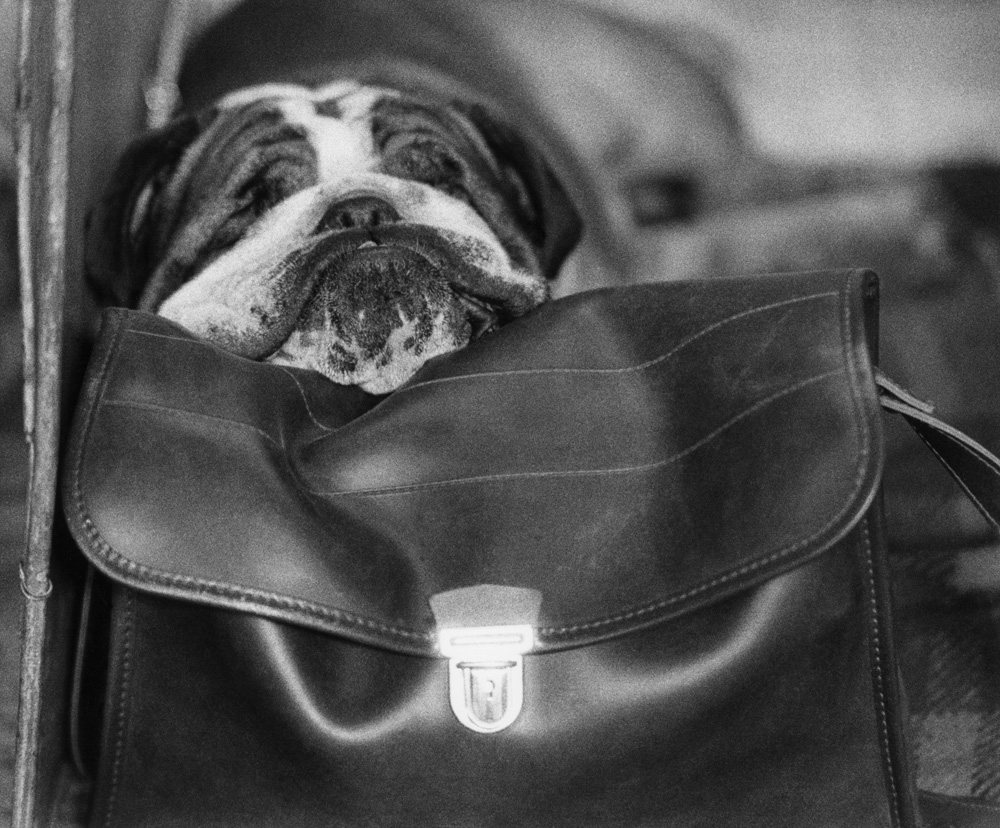 In Baker's images the charms of dogs are matched by the relative banality of these shows. Owners are pictured either fervently prepping their pet or dosing in their designated booth alongside them. It is a strangely intimate world that marries ferocious competition with unwavering friendship, and it comes as no surprise that it is women who dominate the landscape.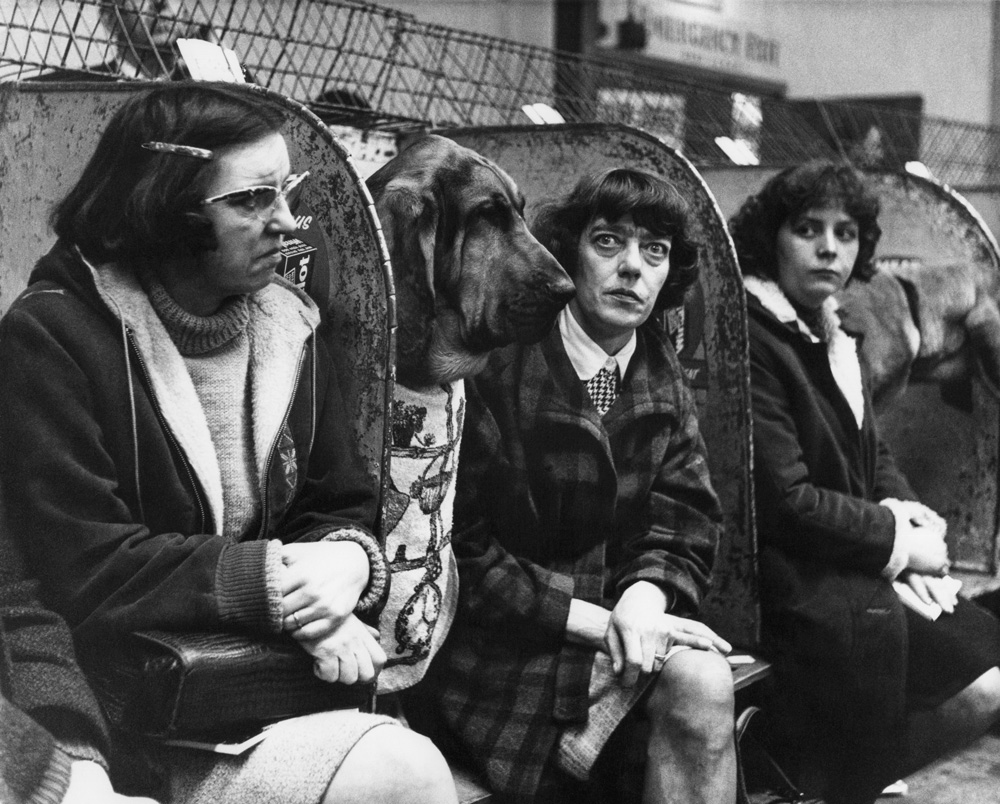 In an age where occupational possibilities were slim (and Baker herself suffered at the hand of union restrictions on female press photographers) these shows offered a rigorous focus and competitive aspect that many women craved, as well as a sense of community that many of the older ladies (who count for much of the demographic) might have otherwise lost in later life.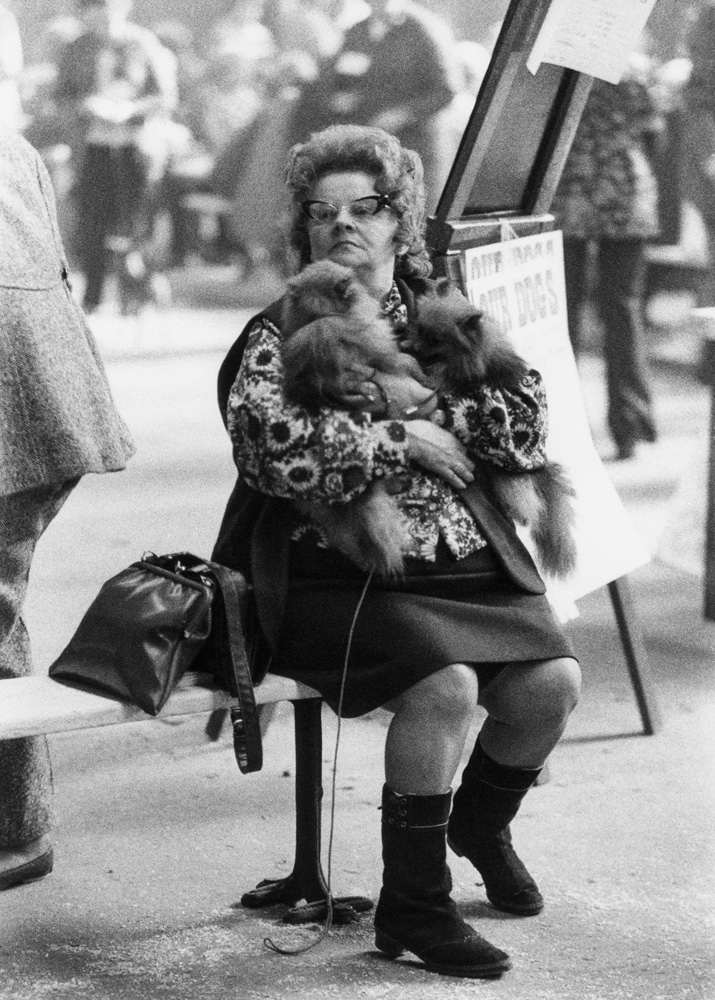 This book offers a fascinating glimpse into a world that is both bizarre and archaic, yet strangely familiar. Even for those apathetic to the charms of "man's best friend", the tenderness and companionship found within these pages is palpable. As for those of us who would gladly identify as "dog people", this is a veritable visual feast, and one that just might prompt a quick Google of "dog shows near me".
Dog Show 1961-1978 by Shirley Baker
Published by Hoxton Mini Press
BUY NOW