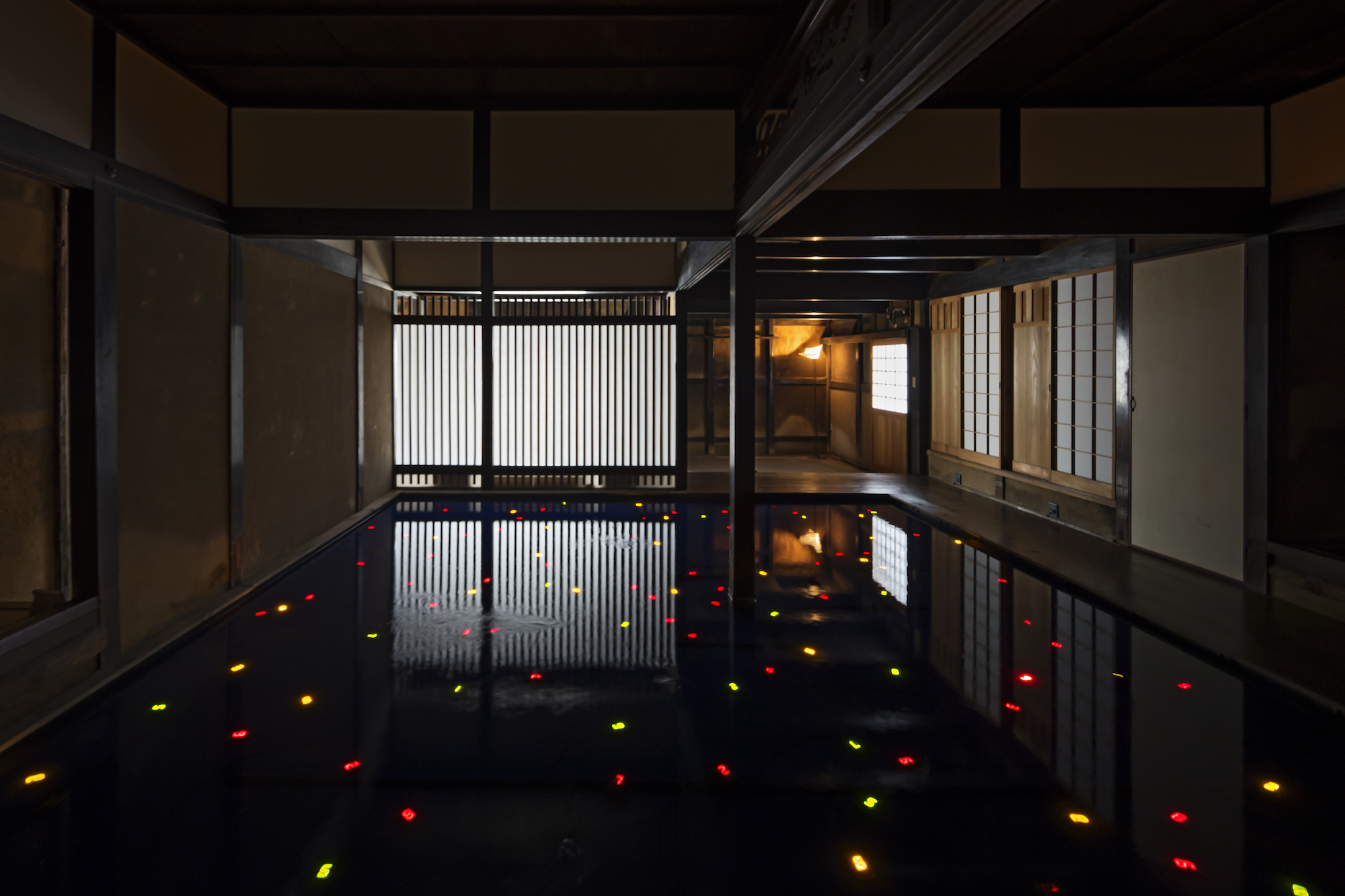 What
It sounds like the project of a megalomaniac: a picturesque island in Japan's Seto Inland Sea transformed into a haven of Japanese and international contemporary art. But the Benesse Art Site is a warm-spirited project with a community focus, whose transformation of the island of Naoshima has been open-armed and benign. It began with the inauguration of Benesse House in 1992: a concrete and glass structure set within a miniature woodland, containing both a hotel and one of Japan's premier collections of contemporary art. Numerous site-specific artworks, including a now-famous Yayoi Kusama pumpkin on the edge of the sea, followed. Then, in 2004, the spectacular Chichu Art Museum sprung up: a set of buildings submerged in the earth, displaying Monet's Waterlilies and marvels by Walter De Maria and James Turrell. In the years since, artwork after artwork has sprung up across the whole of Naoshima, as well as the neighbouring isles of Teshima and Inujima. The result is an architectural and artistic environment quite unlike anything else.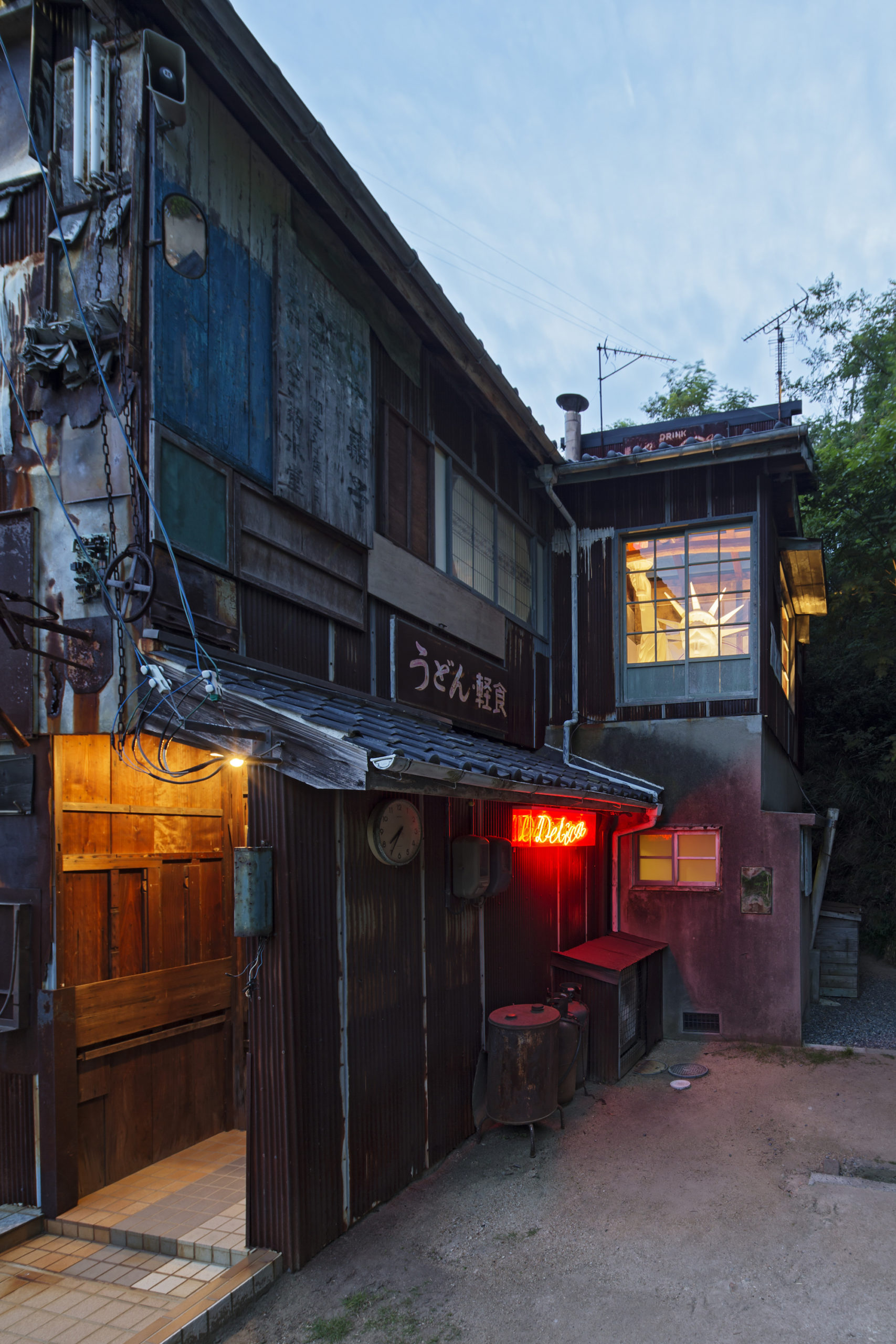 Who
Two figures loom large at Naoshima. The first is the businessman Soichiro Fukutake, now-retired chairman of the Benesse publishing company. Fukutake began visiting the islands in the 1980s. He was distressed by their spoiling in Japan's post-war industrialisation, and their subsequent decline and depopulation in the leaner years that followed. Purchasing a section of Naoshima, he constructed Benesse House to display his company's abundant collection, and to promote quiet, rural pastimes in a society orientated around cities. This is where Tadao Ando, the Pritzker Prize-winning architect nicknamed "the king of concrete" came in. As well as the measured Benesse House and the transcendent Chichu Museum, he also designed the Minamidera building to house another spectacular Turrell work, a museum of acclaimed abstract artist Lee Ufan, and a museum of his own career. Not for nothing have some nicknamed Naoshima "Ando Island".
Kan Yasuda, The Secret of the Sky. Photo by Tadasu Yamamoto (left); Yayoi Kusama, Pumpkin. Photo by Shigeo Anzai (right)
Where
Naoshima sits on the sea that divides three of Japan's main islands, south of the major city Okayama. Not just a place of art pilgrimage, it is also home to around 3,000 residents and the Mitsubishi Materials refinery. Despite the presence of industry, it remains a bucolic place. Visitors are encouraged to stay a few days and travel between the museums by rental bikes. On the island's east, the hamlet of Honmura contains the Art House Project—several empty houses transformed into artworks—while on the west, the I♥YU ("Yu" means hot water or bath in Japanese) bathhouse brings the funhouse aesthetics of the artist Shinro Ohtake to a traditional format. Further ferries connect Naoshima to lush Teshima and quarry-wracked Inujima, which contain their own attractions.
Shinro Ohtake, Naoshima Bath, I♥湯. Photo by Osamu Watanabe (left); Teshima Yokoo House. Photo by Tadasu Yamamoto (right)
Why
There might be no patch of land so stuffed with eye-opening artistic encounters, set in astonishing architecture and alluring landscapes. And there is almost certainly nowhere where seeing art feels such an adventure. Although Naoshima is stuffed with wonders, it's also well worth a trip to the other islands. Teshima Art Museum, designed by another Pritzker Prize-winning architect, Ryue Nishizara with the artist Rei Naito, is an open-ceiling structure that looks towards the sky, with a bubbling spring of water on the ground. The Inujima Seirensho Art Museum, meanwhile, displays the deconstructed house of controversial post-war novelist Yukio Mishima, suspended inside an old copper factory. If this wasn't overwhelming enough, every three years the Setouchi Triennale sees 12 more islands and two mainland cities join in, with around 200 artworks erected for each edition (the next is in 2022). Throughout all of this, Fukutake's focus on revitalising a depopulating region remains at the project's core. If you can make it to Japan, there's almost no excuse not to head over.