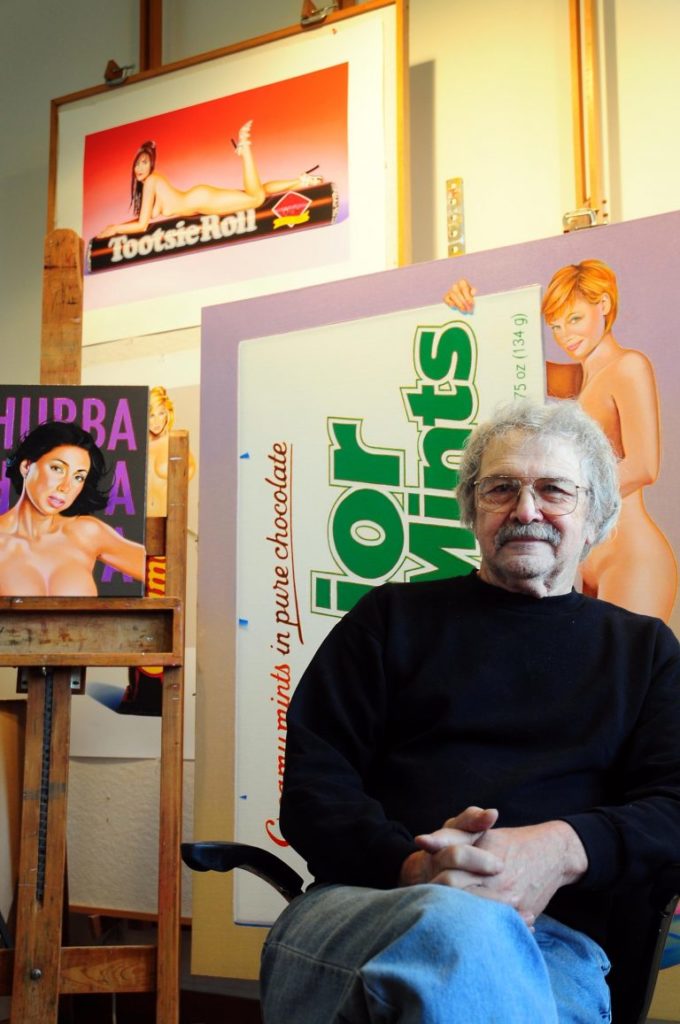 What We Learned This Week
Pop artist Mel Ramos has died aged eighty-three. Ramos's work is known for its sexually suggestive portrayals of women juxtaposed with commercial iconography, satirizations of pin-up models and comic book-like characterizations of women as superheroes. The artist was one of the twelve artists shown in the Los Angeles County Museum of Art's 1963 Pop art show, alongside Andy Warhol and Roy Lichtenstein.
Tracey Emin has won an international competition with her seven-metre-high statue proposal The Mother, for a permanent site-specific sculpture on Museum Island, Oslo. The competition sought a new artwork for the Oslo harbour in conjunction with the new Munch Museum in the city, with funding provided by the Oslo Municipality Art Programme. The work is set for completion to coincide with the opening of the museum in 2020. Emin beat other entrants Matias Faldbakken, A K Dolven, Cristina Iglesias, Olafur Eliasson, Ragnar Kjartansson and Adrián Villar Rojas, with her work declared the unanimous winner by judges. The bronze statue of a kneeling naked woman facing the fjord "promises to be a striking presence at the edge of the Museum Island and against the backdrop of the cityscape/architecture of Bjørvika," said judges. "With its immediate and visceral artistic approach it appears both intimate and majestic, vulnerable and grandiose."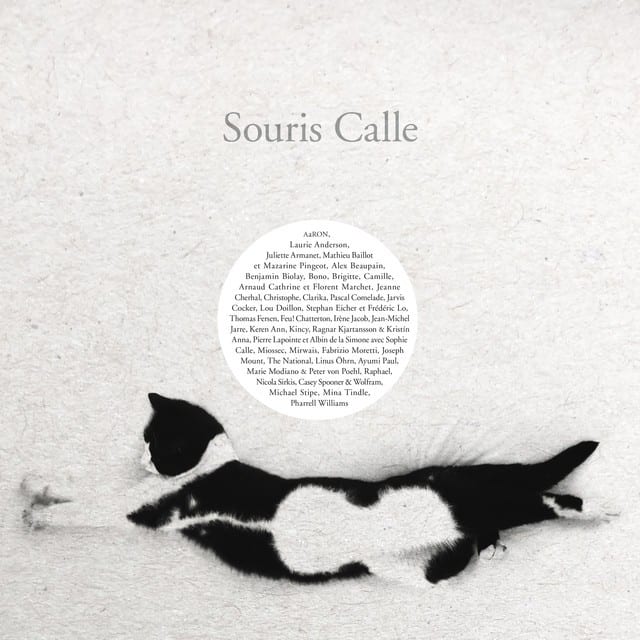 Laurie Anderson, Jarvis Cocker, Bono and Pharrell Williams are among the musicians who've penned a song in memory of artist Sophie Calle's late cat. Conceptual artist Calle's cat, Souris, died in 2014, and at the time Anderson wrote a song in the feline's memory. Calle has since brought together thirty-seven other musicians to create a track for Souris, which will appear on a three-volume memorial album. Calle has said that around ten of the contributors "knew her cat personally", while the others were sent photographs, descriptions and a short video documenting Calle and Souris's life together to inspire them. The thirty-nine-track album was launched at Calle's solo show at Paris's Galerie Perrotin.
The Judd Foundation in Marfa, Texas, has announced a long-term restoration plan for six of the twenty-one buildings where Donald Judd lived and worked from the 1970s until his death in 1994. The project will be guided by Judd's own plans, drawings and texts; and will see the creation of new collection and conservation facilities as well as areas for programming and scholarships. In a statement, foundation president Rainer Judd said: "The work of Judd Foundation was defined by Don's work and plans. The buildings themselves are an integral part of his work, and the spaces serve as physical maps of his thinking," adding that their approach will enable them "to maintain our current operations while expanding programs, research, and visitor resources to directly support engagement with Don's legacy." The first phase of the restoration, which aims to be completed by 2020, is supported by a grant from the Brown Foundation, Inc.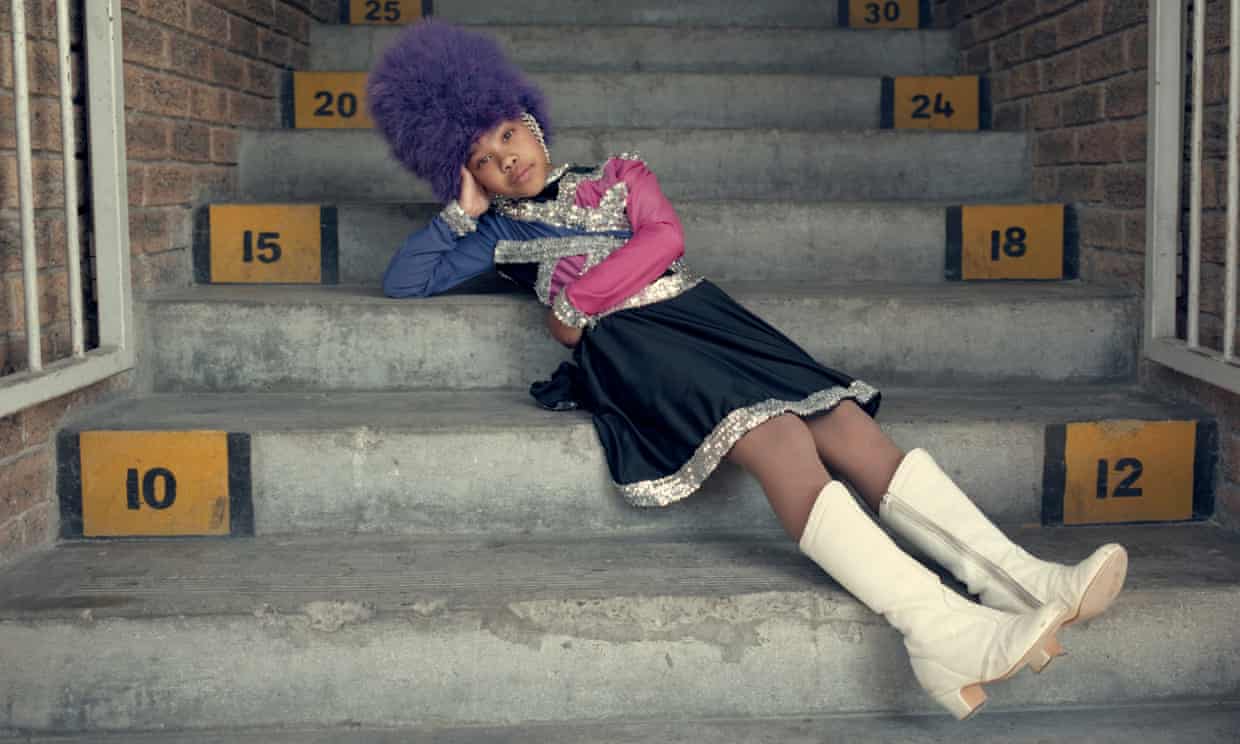 Alice Mann has won the 2018 Taylor Wessing prize with her series of portraits of South African majorettes, Drummies. The South African-born, London-based artist won for her four pictures of majorette "drummies" from some of the most disadvantaged communities in the Western Cape province. This is the first time in the history of the Taylor Wessing prize that a series of images, rather than a single photograph, have won the prize, with the rule permitting multiple images introduced three years ago. The works will be on show at the National Portrait Gallery until 27 January 2019.
Quote of the Week
"I'm always trying to get things that I'm interested in outside of art and finding ways of bringing them in, and I wondered how I could bring fishing in. I'd been looking at the Metro [newspaper] and people putting hats and glasses on things."
—Andrew Munks talks us through his surreal and hilarious image of fish wearing tiny wigs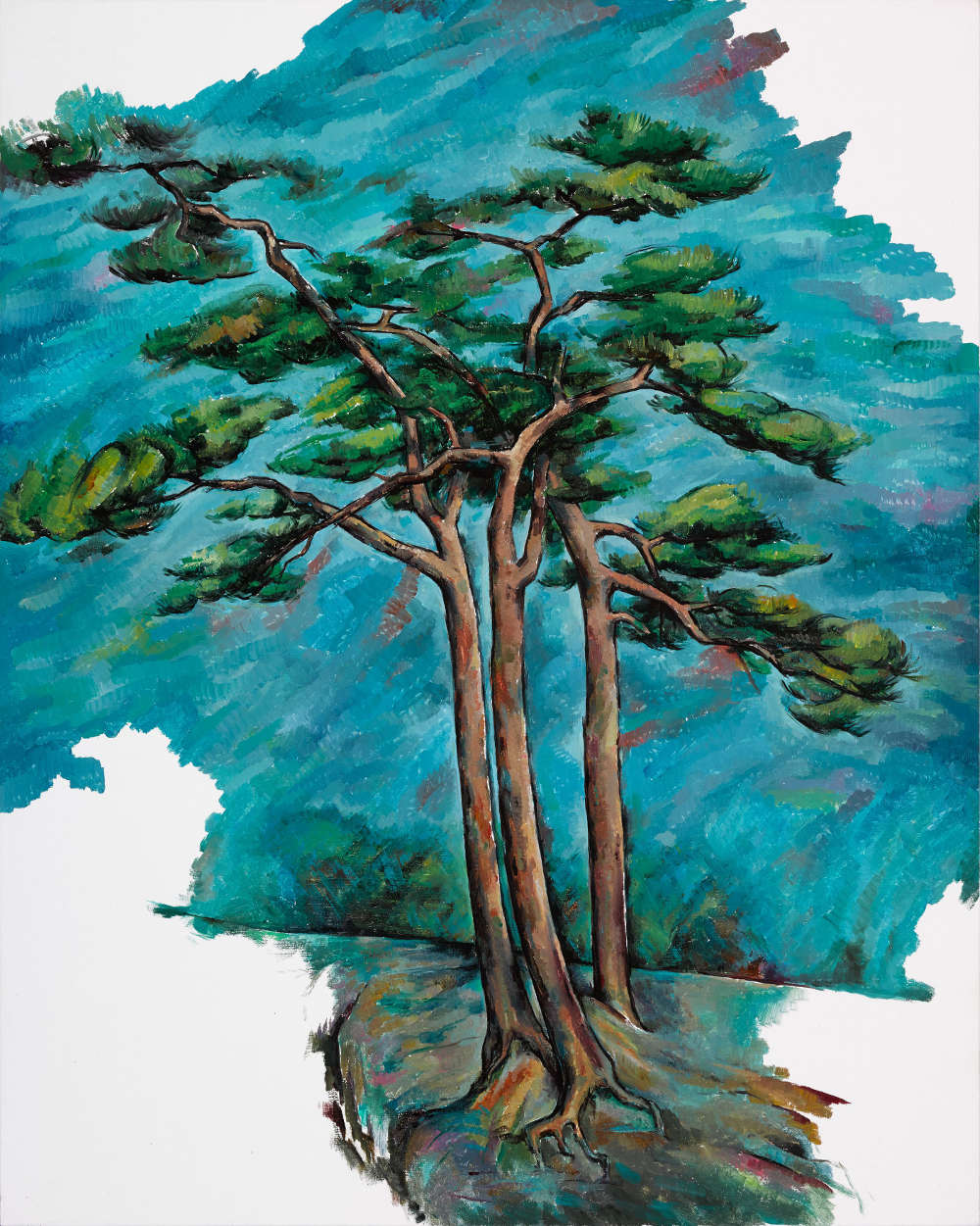 Exhibition of the Week
Spanning three Hauser & Wirth galleries—Zurich, London and Hong Kong—the show Zeng Fanzhi: In the Studio presents the artist's examination of contemporary painting. The idea behind the three concurrent shows is to reflect the artist's multiplayer approach, often working on several series at any one time. Each gallery is showing work never previously exhibited, but with a slightly different focus: London concentrates on portraiture from the late 1980s to today; Hong Kong is showing new paintings and drawings that explore the meeting point of Eastern and Western artistic traditions; while Zurich presents abstract landscapes created in the past two years. "Painting provides me with a gateway to stay in contact with the world. What I feel, see, hear, and think are all articulated through my paintings," says Zeng. All three shows run until 10 November.
Instagram Account of the Week
Can Yang (@solxus)
Can Yang is a designer from China, now based in the US completing her undergrad at Rhode Island School of Design. Her graphic design work is brilliant, mixing cutesy motifs and thoughtfully rendered signifiers of spiritualism; and marrying Chinese characters and Roman lettering. Her Instagram account naturally shows off her design chops, but also offers intriguing BTS shots and a sort of visual journal of what inspires her bold work.