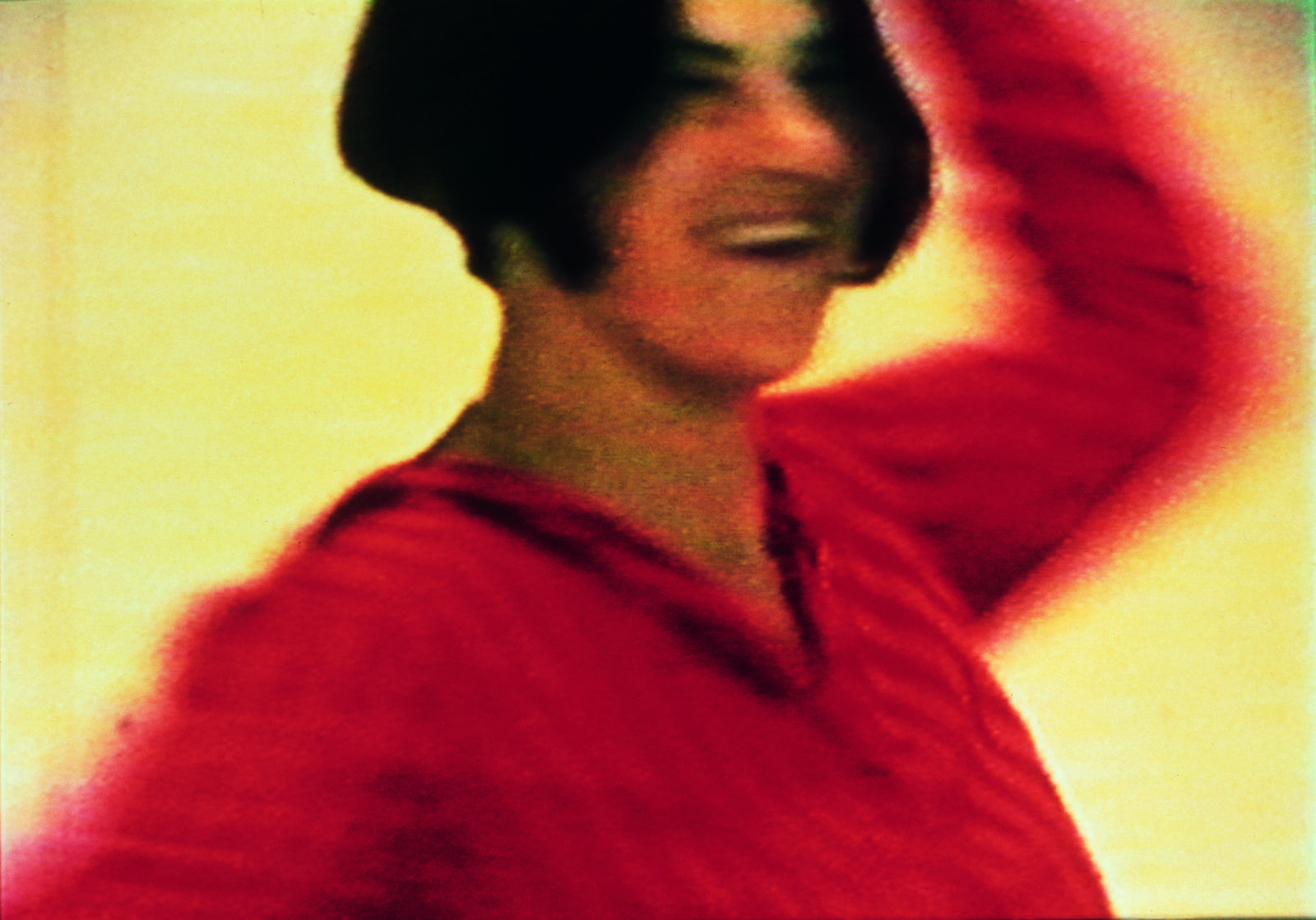 Although she is best known of her stitched blankets, neon texts and the notorious My Bed installation, Tracey Emin also creates remarkable video works that lay some of the most uncomfortable aspects of her life bare. Why I Never Became A Dancer utilizes this straight-forward, narrative approach to recall some particularly upsetting events from her adolescence. The six-minute video stitches together footage of goings-on in Margate, the seaside town where she grew up. She films her old school, the beach, amusement arcades, souvenir shops, ice-cream stands and other attractions that make up the town's "Golden Mile". The crackling Super-8 paints a nostalgic view of the sort of endless summer that only exists in childhood memories, or as Emin puts it: "Summer was amazing; nothing to do but dream."
The artist speaks over these images, explaining that she gave up school at thirteen to hang out in cafés and bars, or drink cider on the beach. Her favourite pastime, she says, was sex: "It was something you could just do, and it was for free." She goes on to chronicle her routine, sleeping with men much older than herself. They would buy fish and chips before going off into an alley, a park or "even a hotel". Her tone is resigned and matter-of-fact, as she muses, "The reason why these men wanted to fuck me, a girl of fourteen, was because they weren't men. They were less, less than human."
As time passed, she continues, the thrill of sex dissipated and by fifteen her real passion was dance. She describes it as a fantasy, where she could transcend her life in Margate and dream of escape. In a quivering voice she remembers the thrilling expectations of the local dance finals. If she won, she would be off to the 1978 British Disco Dance Championship in London and away from her boring life forever. She remembers the ecstasy of her performance, as people started to clap and she thought "I'm going to win!" But then the chanting started: "Slag, slag, slag." A group of men, some of whom she had slept with, were heckling her, and as the noise became deafening she ran off stage in tears; a young girl with shattered dreams.
"There's a particularly nasty venom found in slut-shaming"
This harrowing story seems like something straight out of an anxious nightmare or a cruel teen drama. It is impossible to watch without a familiar knot growing in your stomach. But despite this humiliation, the artist remains defiant. She ends with a powerful line, "I'm better than all of them. And I left Margate and I left those boys. Shane, Eddie, Tony, Doug, Richard; this one's for you!" before cutting to a now-grown Emin dancing joyfully to Sylvester's infectious disco hit "You Make Me Feel (Mighty Real)". She spins and wiggles, laughing and giving a double thumbs-up. She has undoubtedly had the last laugh.
The honesty with which Emin delivers this account is all the more shocking because it is vocalized so rarely. Female experience, let alone one that tells of such abject humiliation, is seldom offered up with such unabashed clarity, but Emin was willing to break the taboo back in 1995 (and it seems particularly relevant at this point in time). Her account is one many women can relate to, especially in the awkward stages of puberty where your body becomes unfamiliar and objectified, and your burgeoning sexuality is often exposed to the manipulation or abuse of others. The visceral fear of being publicly disgraced is undoubtedly a universal one, but there's a particularly nasty venom found in slut-shaming. Emin's ability to overcome this traumatizing vitriol, and make powerful art out of it, is a triumphant and deeply satisfying conclusion. Thankfully, if this video is anything to go by, she still loves a good boogie too.
SaveSave
SaveSave
Why I Never Became A Dancer is on display at In My Shoes
Until 17 June 2018 at YSP
VISIT WESITE