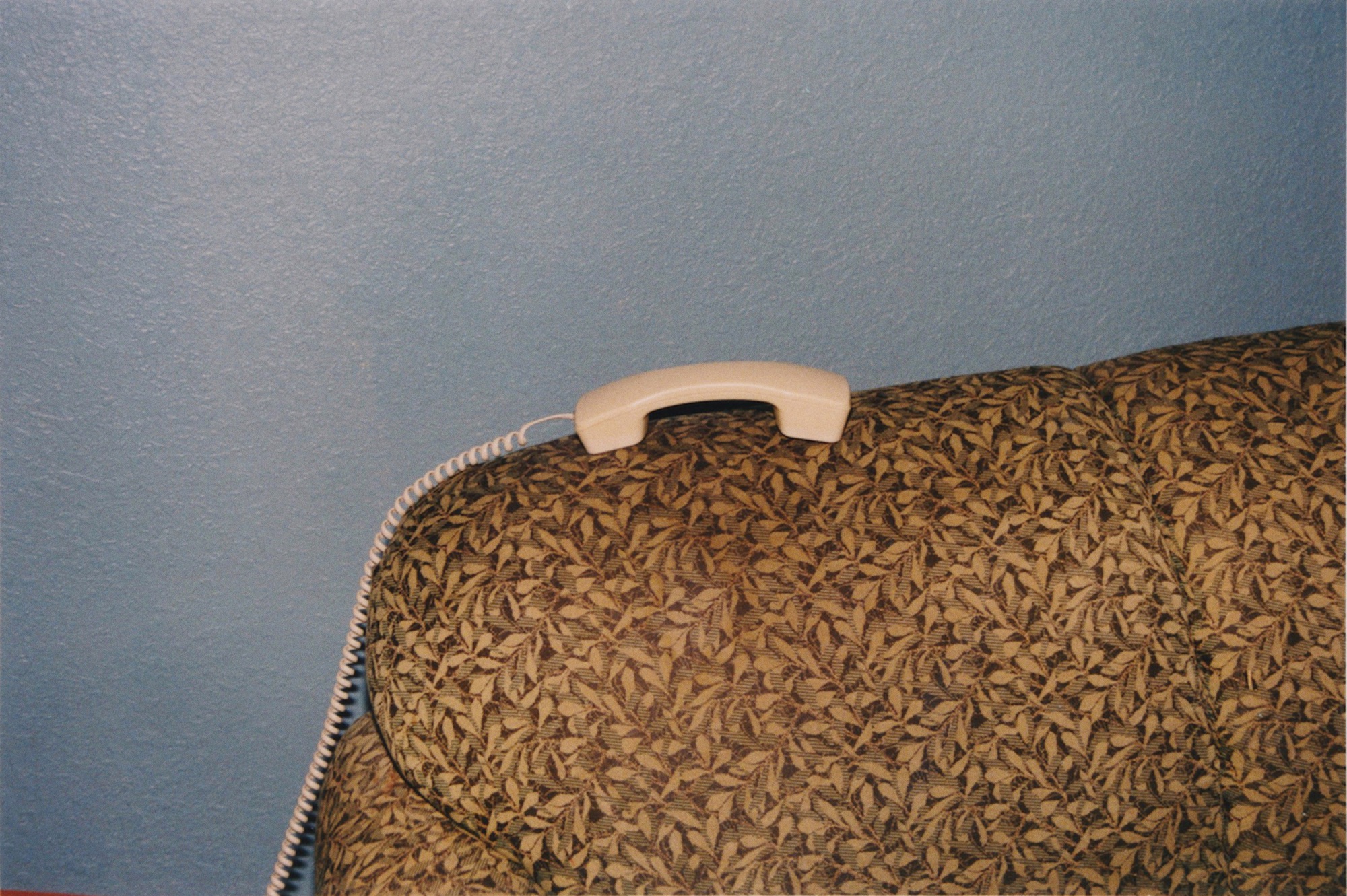 What do we know of America? It is a country coming away at the seams, where big cities dominate and the outer edges—from arid desert to roadside motels—are left to be forgotten. It is a country torn apart by divisive politics, even as the American Dream looms large. This is a narrative never far out of sight in the images of British-Canadian photographer Lorena Lohr, who has spent the last decade travelling the American Southwest by bus and train. Many of these photographs are brought together in a new book, Tonight Lounge, and an accompanying exhibition at Cob Gallery (until 11 January).
An unseen America emerges in her evocative photographs, documenting details of bars, motels, automobiles and parking lots. Her focus is on the quieter motifs of the built environment: faded murals, typography and signage arranged on buildings. In one image, photographed at Graceland in Memphis, a bed is wrapped in plastic; in another, a cowboy tips his hat on a black and white sign. Dreams and reality mingle and intertwine under Lohr's gaze. Her images capture a fast-changing landscape, pulled somewhere between the mythology of America's past and its uncertain future.
Lohr's recent works look to Memphis as a microcosm of these wider issues, where the spectre of Elvis haunts the city's lounge bars, casinos and fifties-themed diners. Her vignettes, arranged as a visual index of emblems, pay tribute to the enduring motifs associated with American and Rock'n'Roll mythology—as well as its stereotypes. Often tightly cropped, these images of the city feel intimate and dreamlike. They offer an unwavering, and highly subjective, insight into a world that already no longer exists—a world built on broken promises.
There is tenderness and sadness to these photographs, as well as an unspoken celebration of the individual. While Lohr's body of work builds a portrait of America through still life and deserted landscapes, her images are suffused with the very real hopes and aspirations of the people who inhabit and pass through them, found in the traces that they leave behind. Tonight Lounge focuses on these details, tugging on them like a loose thread to reveal a bigger picture, where the synthetic and the real, the trashy and the sincere, collide.