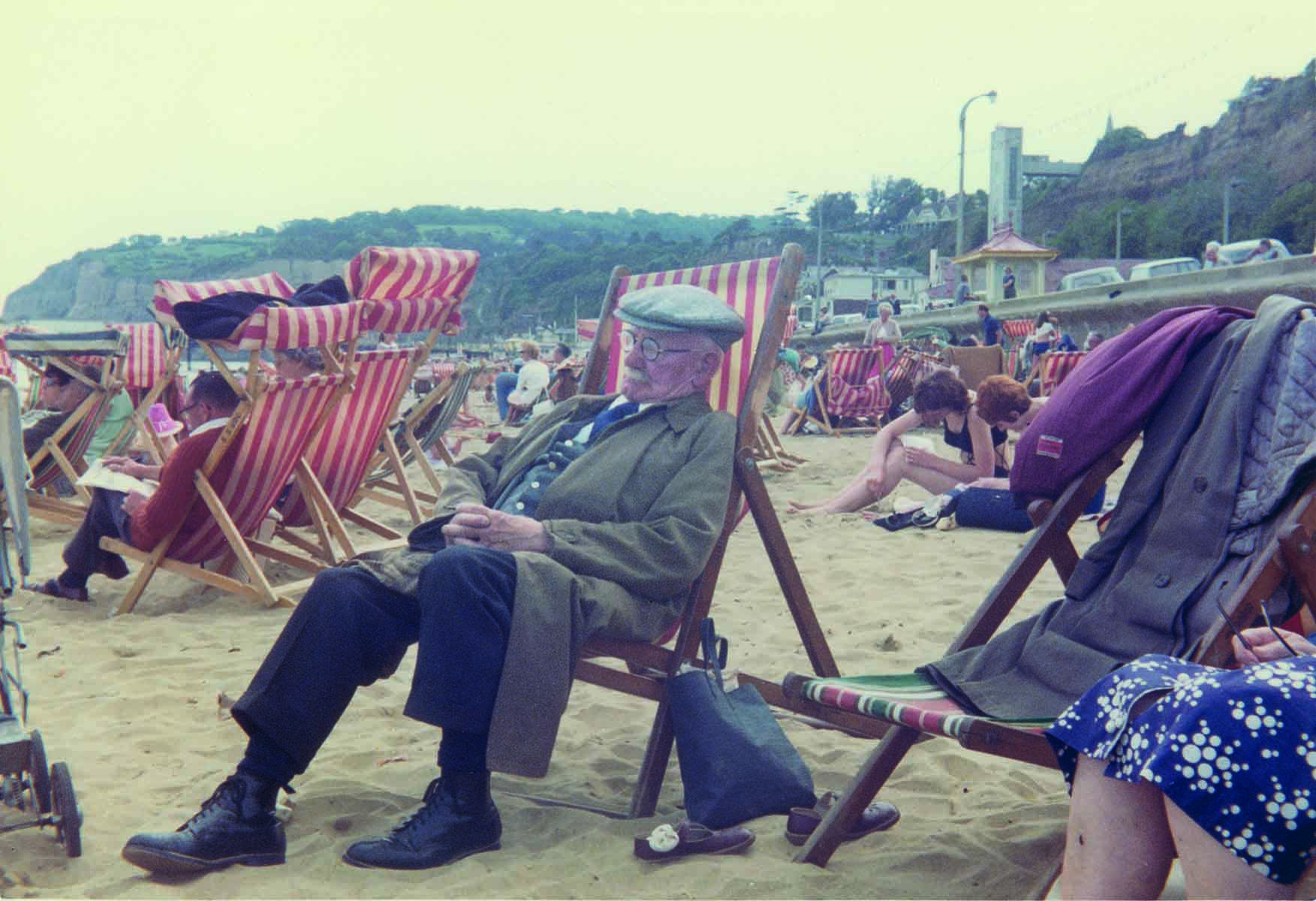 The British seaside is a very particular phenomenon. Unlike the unspoilt sandy shores of far-flung tropical islands, there is something distinctly gritty about a pebbly beach strewn with deckchairs, set to the tune of squawking seagulls and the shrill melodies of a carousel. Many international friends might seem perplexed about the apparent appeal of a Mister Whippy, a greasy paper-wrapped serving of fish and chips, or a defiant commitment to sunbathing on a relatively gloomy day, but all of these elements add to a nostalgic hodgepodge of memories that are reinforced by the holiday snaps and tongue-in-cheek postcards that define a Great British Break.
A new book, published by Thames & Hudson to coincide with an exhibition at Turner Contemporary, chronicles all of this and more. Seaside Photographed examines the architectural history of our shores, from the modernist appeal of the lido to the promotional tourism materials produced by the likes of famed photographer Lászlo Moholy-Nagy, as well as the shabbier sites of decay that have arisen out of various economic downturns. The salacious nature of the seaside is also given its dues, whether it be groups of women hitting the town in Blackpool, or the shady activities of the pleasure beaches that dominated in the forties and fifties.
Some of the most insightful photography doesn't actually depict the sea at all, but rather the multitude of other activities that define a seaside jaunt. Anna Fox's shots of a kitsch 1980s snack bar wouldn't be immediately identifiable if it weren't for a sign reading "Beachlands" and Vinca Petersen's photographs of teenage ravers allude more to the freedom one finds on the edge of the water than any traditional image of bronzed holiday-makers frolicking in the surf.
This book is as much about the people as it is the setting, and there is something undeniably satisfying about seeing an elderly man having a snooze, or a family huddling in the dunes for a picnic. It also presents a distinct form of British photojournalism, which arose out of commercial interest for some—as was the case for Barry Lewis, Dafydd Jones and Daniel Meadows, all of whom were employed by Butlin's holiday camps—or as a way of documenting multiple notions of identity, as seen in the work of Chloe Dewe Mathews and Grace Lau.
Seaside Photographed
Published by Thames & Hudson
BUY NOW