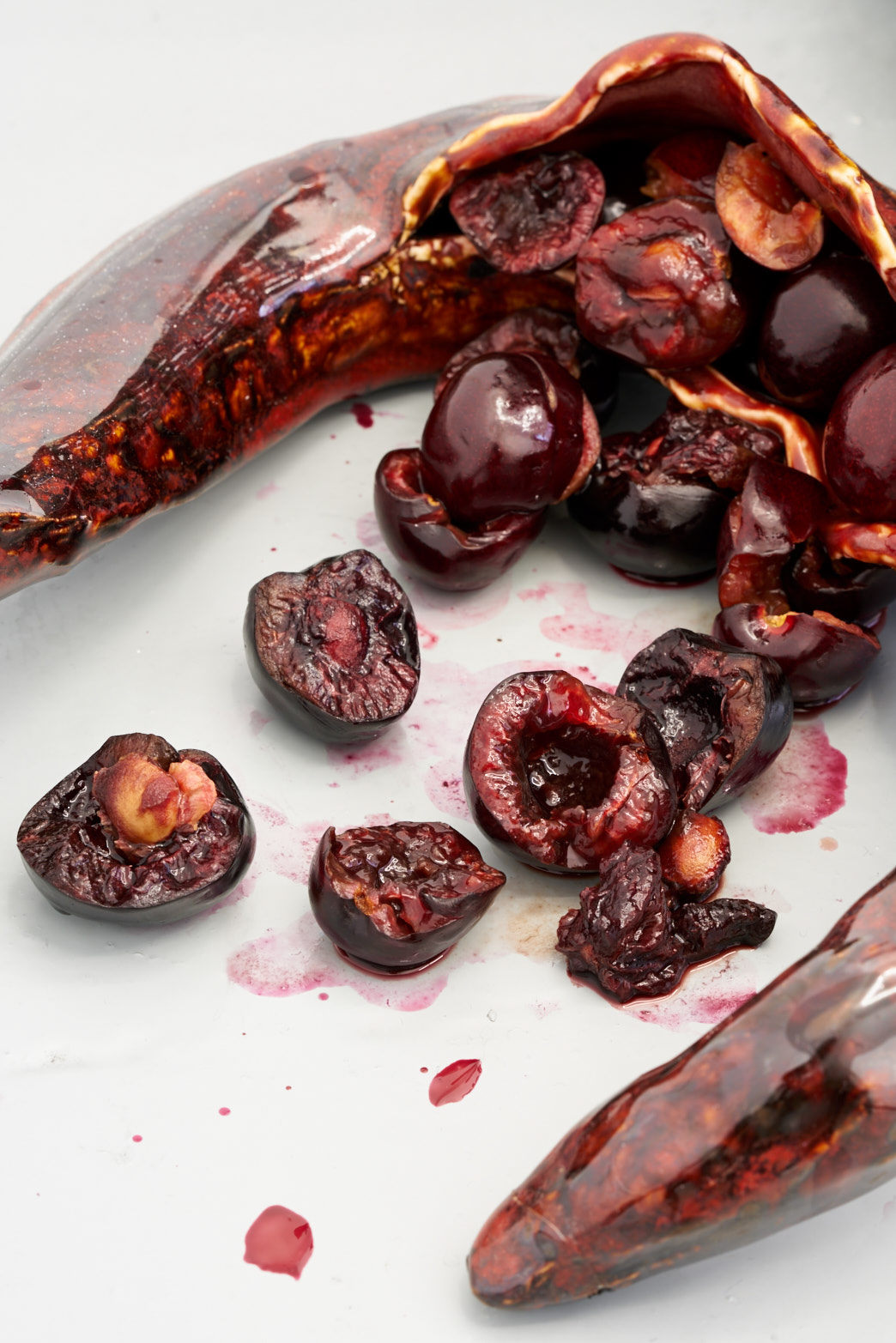 You recently mounted your first solo exhibition at Soy Capitàn in Berlin, where you presented a range of new ceramics that were based on intimate casts of the human body. They have an animalistic, almost monstrous quality. What were these objects informed by?
I've fallen in love with a writer called Daisy Hildyard, she's written a book called The Second Body, in which she speaks to lots of different people about their connection to the body, such as a butcher and a microbiologist. The title refers to the first body, where we live our daily lives, but also this second, which references our more lasting impact of gases, emissions and shed skin.
The body renews itself and is transient, and when you view it on that scale there's really no difference between a human, an animal or a rock. I'm interested in presenting all those different lived perspectives at once, by creating these intimate casts of close friends.
Have ceramics always been an integral part of your practice?
I only started making ceramics after I graduated from my BA at Edinburgh, where I'd mainly been working in fabric. Originally, I thought I wanted to become a tailor. I pursued pattern cutting for a while but then realized that it can actually be quite boring because you end up making lots of black suits. That interest in clothes-making has always recurred in my practice. I have used the same pattern cutting techniques in my ceramic pieces that appear as more segmented elements.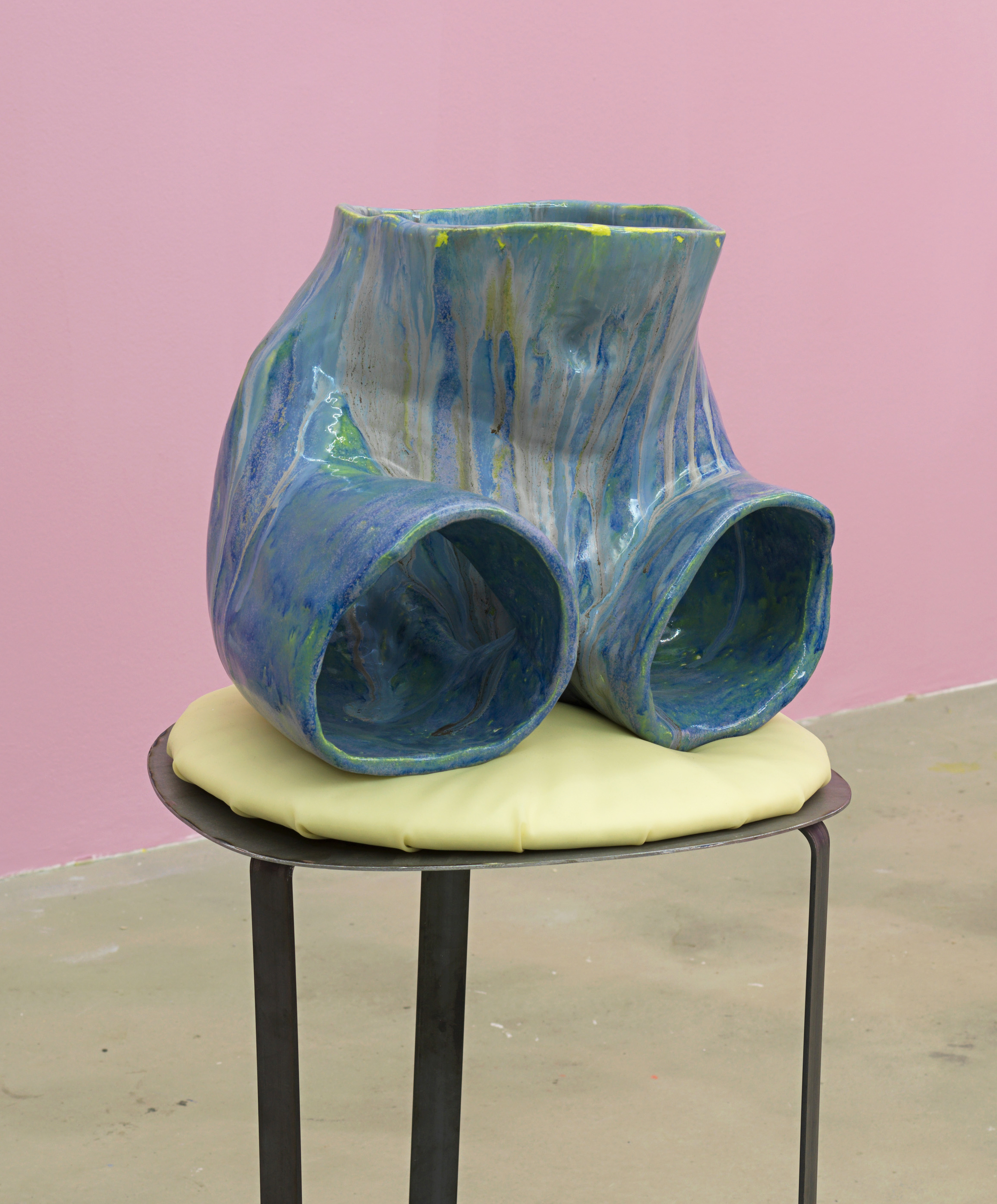 "I've drawn parallels between medical and dress history; how we shed skin and clothing"
That makes perfect sense, because many of your sculptures appear like chopped up limbs that are almost human but have the slightly sharper and more severe quality of garment cutting.
Also, last year I did a residency in Italy, where I was looking at old anatomical waxes that were used to teach medical students in the eighteenth century, without the need for real surgery.
Those "slashed Madonnas" were a fascinating phenomenon, because aesthetically they straddled a weird line between agony and ecstasy, presenting the female body in a really twisted manner.
Yes, they're really sexualized which is strangely upsetting but also alluring. Through that research I began looking at surgical history and in this show in Berlin I've drawn parallels between medical and dress history; how we shed skin and clothing and what that means. There's something so weird about seeing a clothes pattern, this map of a body that is akin to a flayed skin. When you see a trouser leg pattern you think "How the fuck is that a leg?" when really it looks more like a cello!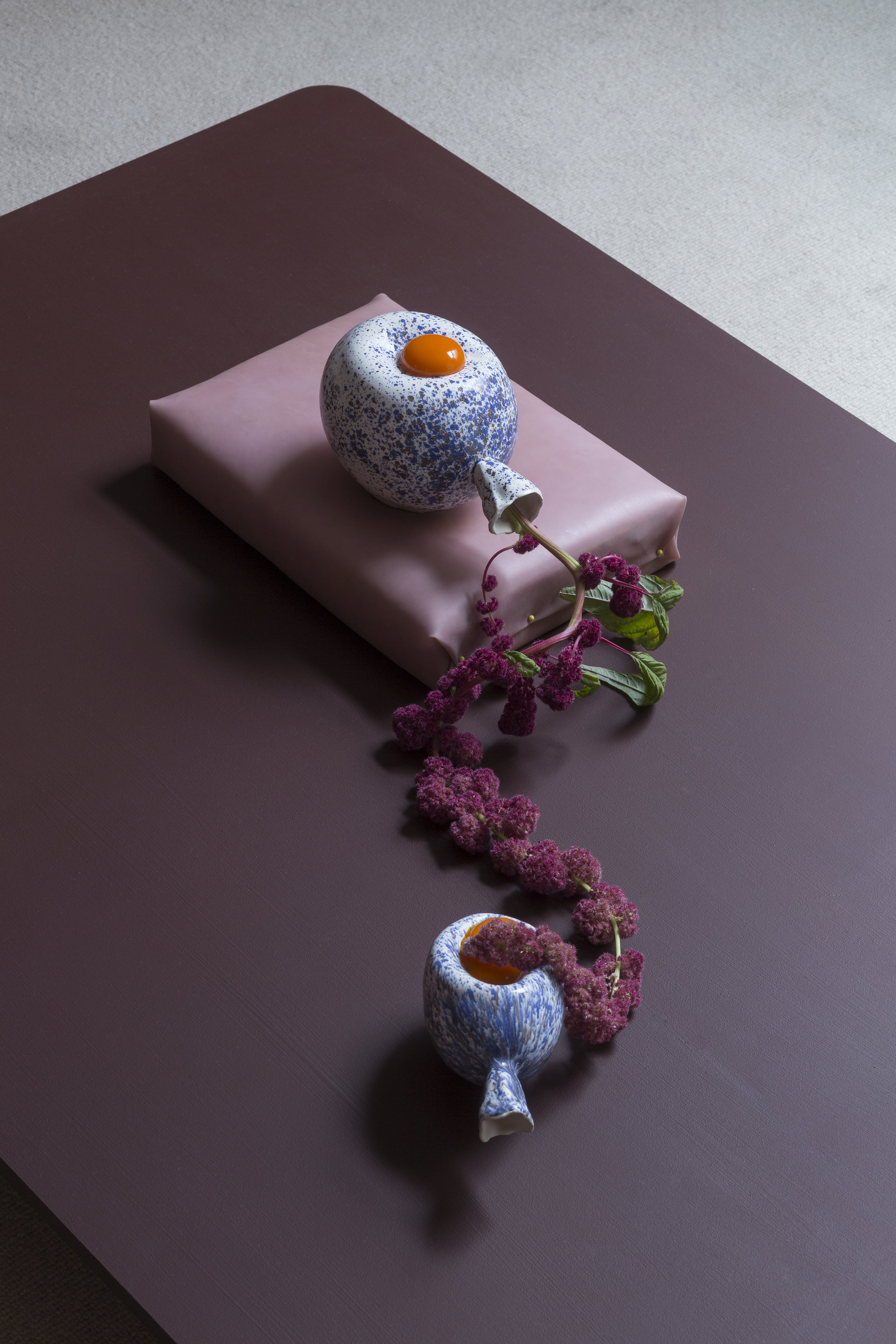 Ultimately pattern-cutting is about making something with fluidity and movement, whereas ceramic is intrinsically hard, is that something you consciously wanted to move towards?
The hardness of the ceramics process is something that I find quite annoying. It goes through all these stages of being malleable before two firings of 1,000 degrees and suddenly it appears as this really stable object. That's why I'm interested in combining it with other materials, to somehow offset that hardness.
You've used some unusual substances too, like blueberries and eggs. In May you're showing in Open Space's London group show "Edible Goods: Tender Touches", which focuses on the relationship between art and food. Will the work that you're exhibiting follow that course?
In a way! I'm in the process of making some ceramic bibs for people to wear. I'm making casts of people's chests, which might well involve x-rays of old Elizabethan ruffs. I really like the structural wiring that appears as the fabric deteriorates. They're almost like bone structures. I'm still working it out to be honest.
You've also utilized food in your performance work. Why are you drawn to it in this facet of your practice?
The ephemerality, it's something experiential. The Jockey was informed by a Carson McCullers short story about a jockey who falls from grace and ends up eating whatever he wants, because he was never allowed to do that due to his profession.
In a recent performance with the Stasis group—which was staged at a gym on the Old Kent Road—we built a trifle on one of the member's heads and ate it with gigantic ceramic spoons while she bounced on an exercise ball. It was melting down her face while I was building it higher and higher with Tesco sponge and readymade jelly. Stasis performances are usually absurd and a bit dark, but this was pure humour.
"We built a trifle on one of the member's heads and ate it with gigantic ceramic spoons"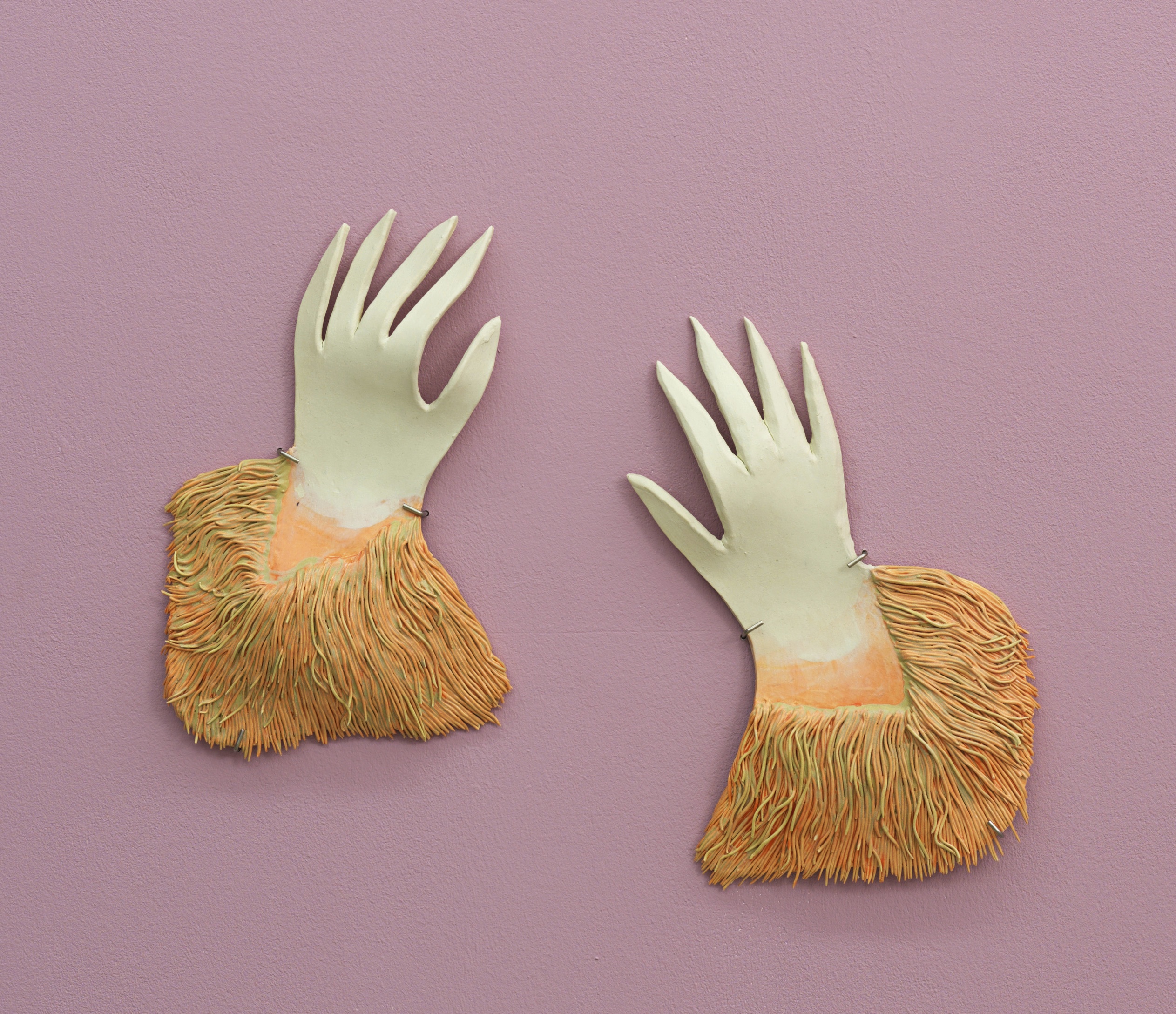 You recently collaborated on an exhibition at Hannah Barry Gallery with your friend and fellow artist Lindsey Mendick, under the portmanteau Proudick, and she's also presenting work at "Tender Touches". Is collective working something you enjoy?
We've curated shows together, but never really worked together before Proudick. Ostensibly, because we work in the same material and in the same space it makes sense to collaborate, although we work in completely different ways. I'm incredibly slow, while she is so quick, and has fully-formed ideas. It's amazing to be around. That's not to say we don't argue! But it's so valuable to have someone around who will be brutally honest with you. I can be proud of that show in a way that I could never be with a solo presentation.