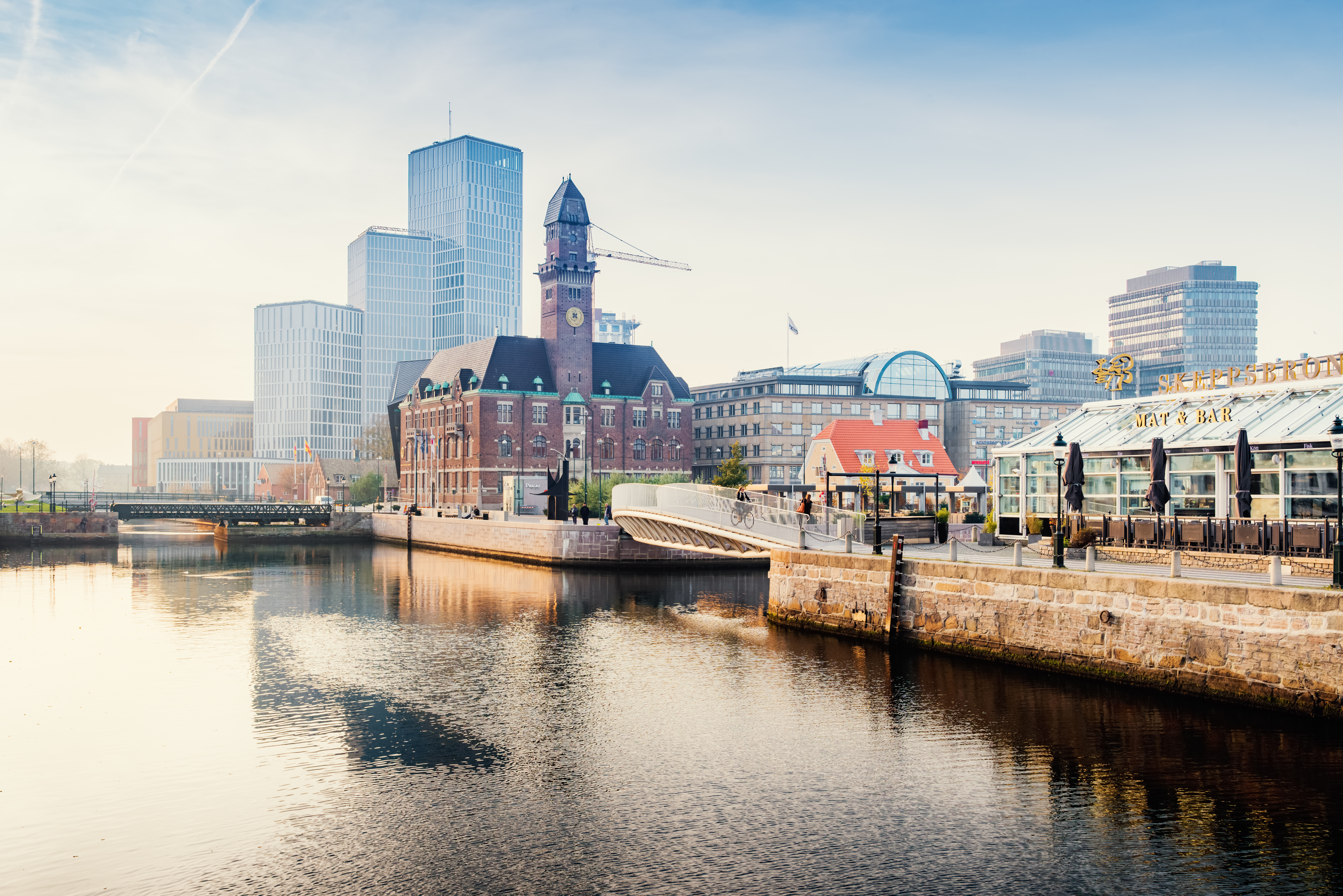 There's something in the air in Malmö. Only a few decades ago, Sweden's third-largest city was the closest Scandinavia had to a poster child for post-industrial decline. Yet contemporary Malmö has such a combination of open-armed warmth and daring dynamism that it makes this recent past seem hard to imagine. Astonishingly young—some 48% of the population is under the age of thirty-five—and ethnically diverse, Malmö has a youthful energy distinct in Northern Europe. Warm and welcoming, it feels resolutely its own place.
Part of this unique identity stems from its history. Until 1658, Malmö and the surrounding region of Skåne were part of Denmark. Its brick-heavy architecture reflects this past. A major locus of late medieval trade—numerous traces of these prosperous years remain visible in the charming, winding Gamla Staden (Old Town)—in the nineteenth century it swelled to encompass one of the world's largest shipyards. After a period of difficulty, it managed to reinvent itself as a bustling hub for research and innovation, anchored around a new university. The major symbol of this revival is the Øresund Bridge, made internationally famous through its starring role in Nordic noir The Bridge. Completed in 2000, its eight-kilometre stretch connects the city by car and train to Copenhagen, restoring the old link.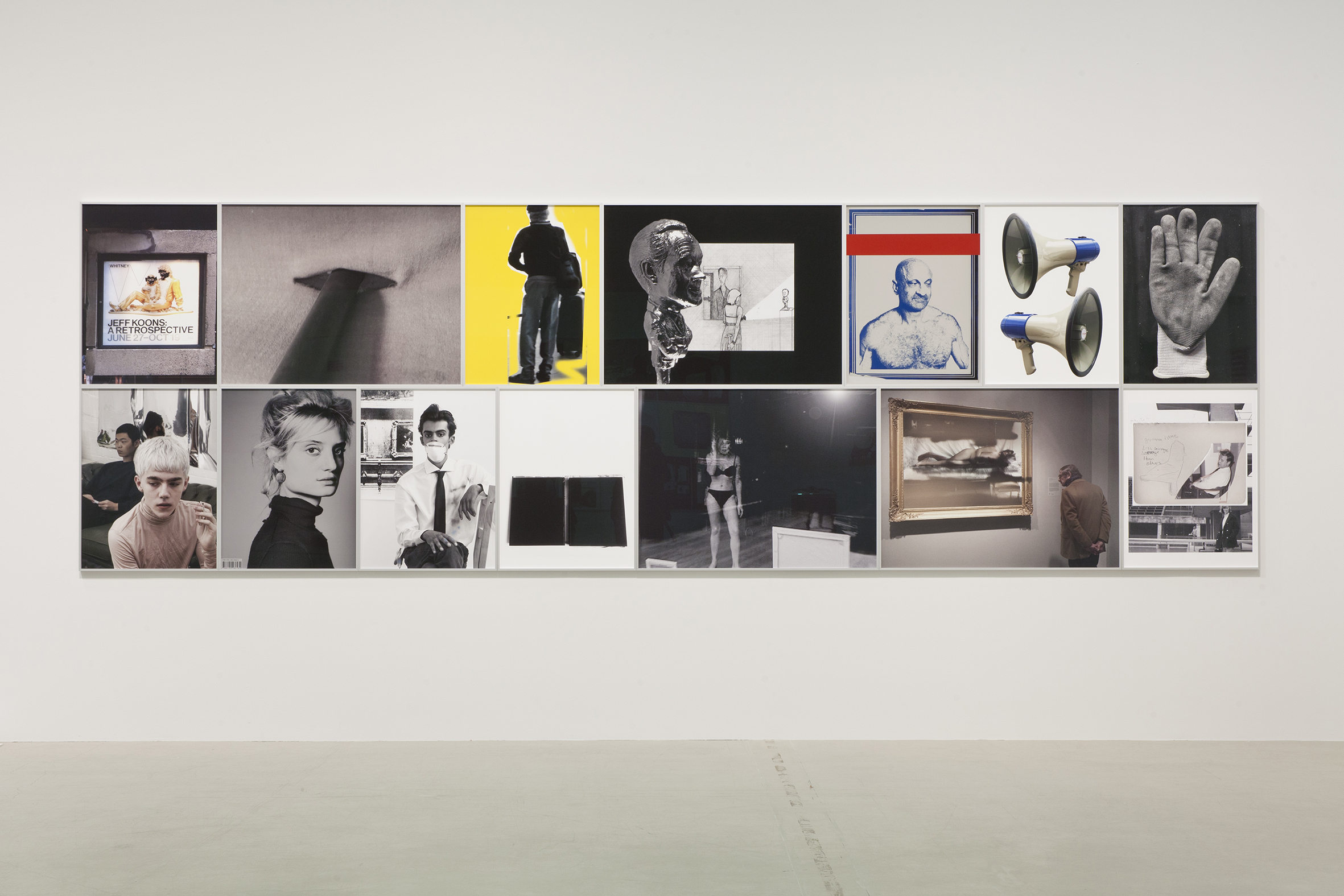 When it comes to art, Malmö rivals its larger neighbour with a well-established private and non-profit gallery scene. One long-standing hub is the Signal Centre for Contemporary Art, which is currently showing video documentation of Dan Graham's live puppet show Do Not Trust Anyone Over 30 (until 16 December). Others worth visiting include the emerging artist-focused KRETS, in a former ice cream factory, and the artist-run Gallery Rostrum, which has presented contemporary practitioners since 1985. All three run frequent events, from lectures to live performances.
Malmö's largest modern art museum, the Moderna Museet, is a comparative newcomer. Launched in 2009 as an extension of Stockholm's institution of the same name, it sits within a former electricity plant. Inside, there are frequently changing displays of modern and contemporary art from Sweden's national collection, as well as several exhibitions at once—currently including work by video artists Lap-See Lam and Wingyee Yu (until 6 January), a survey of early photography (until 13 January) and a comprehensive retrospective of Rosemarie Trockel (until 3 March).
Another elegant repurposing can be found with the Form / Design Centre, in a seventeenth-century granary off the historic Lilla Torg square. It is devoted to boosting the Skåne design scene, often in ingenious ways. A current display showcases casts for using leftover concrete, designed by the Malmö Upcycling Collective (until 31 December), while What Matter_s, a major show opening in January, will showcase the result of ten collaborations between local designers and university scientists, working in materials as diverse as spider silk, chitin, graphene and gluten.
For those keen to explore the region's artistic history, Malmö's moated, red-brick castle now hosts the Konstmuseum, whose collections offer an overview of Swedish painting and object-making from the Renaissance to the present day. There is also space for an eclectic succession of temporary exhibitions, at present a survey of the neglected turn-of-the-century painter Ester Almqvist (until 22 April), who painted impressionist-dabbled visions of rural life. Admission to the art museum also allows access to the castle's other attractions, including a particularly fabulous display on rats, lice and the Black Death.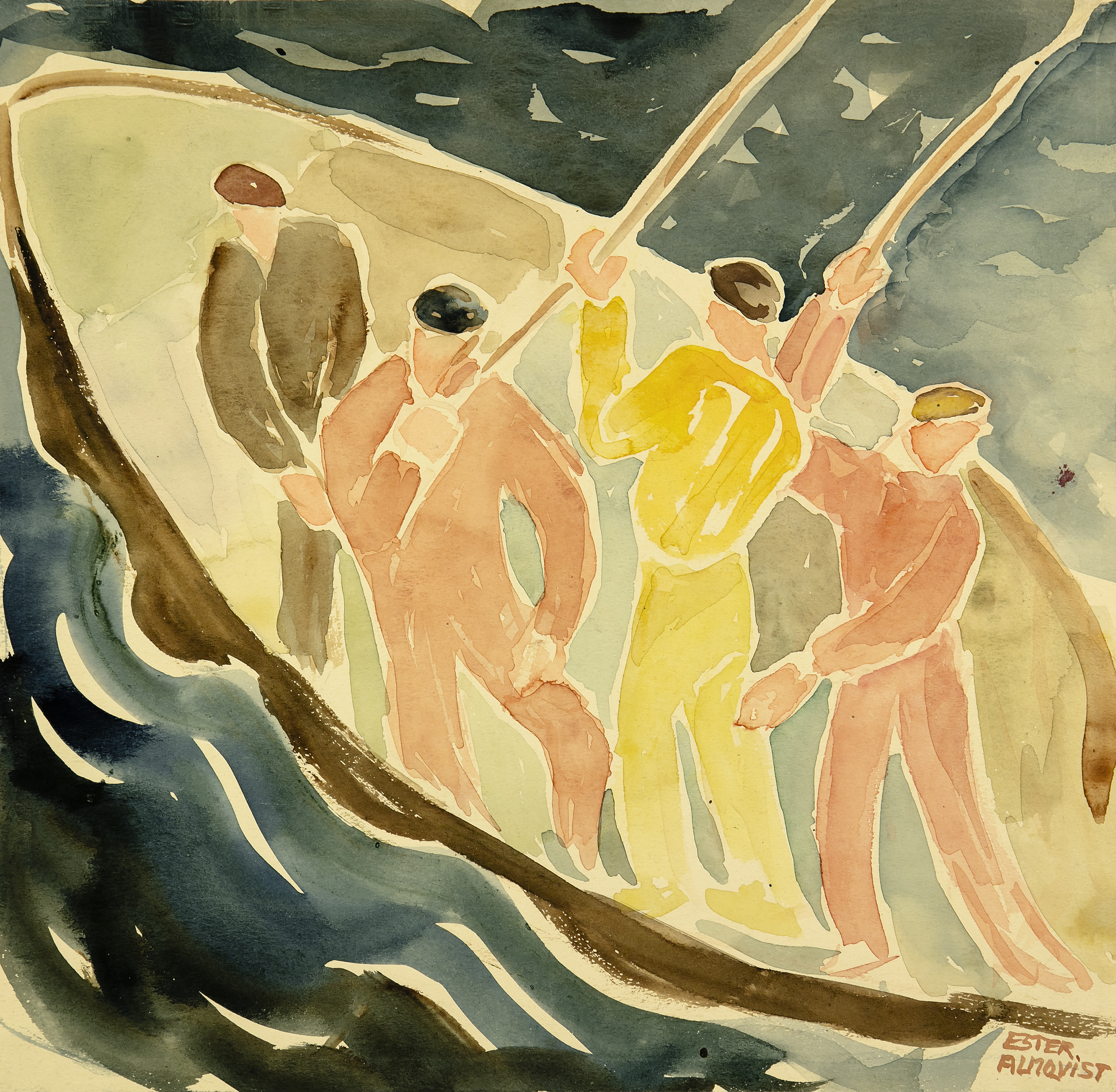 No art tour of Malmö should miss the Konsthall, right next to Triangeln train station. An expansive, light-bathed modernist structure designed by local architect Klas Anshelm, since opening in 1975 the Konsthall has pursued a wide-ranging, willingly experimental programme, with no admission fee. This winter, the bulk of the space is given over to the warm, playful paintings of Swedish artist Maria Lindberg (until 13 January), with a fine display of The Situationalist Times occupying a smaller space. The adjoining bookshop, crammed with catalogues and hefty theoretical tones, is among the best anywhere, and the shiny-roofed restaurant offers fine, vegetable-led cuisine.
Food is one of Malmö's great pleasures; even the central train station contains a market-like food court, greeting new arrivals with an intoxicating fragrance of coffee and kebab. Locals endlessly debate the merits of the city's various falafel stands. Perhaps as a strange corollary to residents' culinary mania, since October the city has hosted the Disgusting Food Museum (until February 2019), which aims to educate visitors on the cultural context of disgust by introducing them to the likes of Cantonese "three-penis" wine, Icelandic rotten shark and Sardinia's infamous maggoty cheese.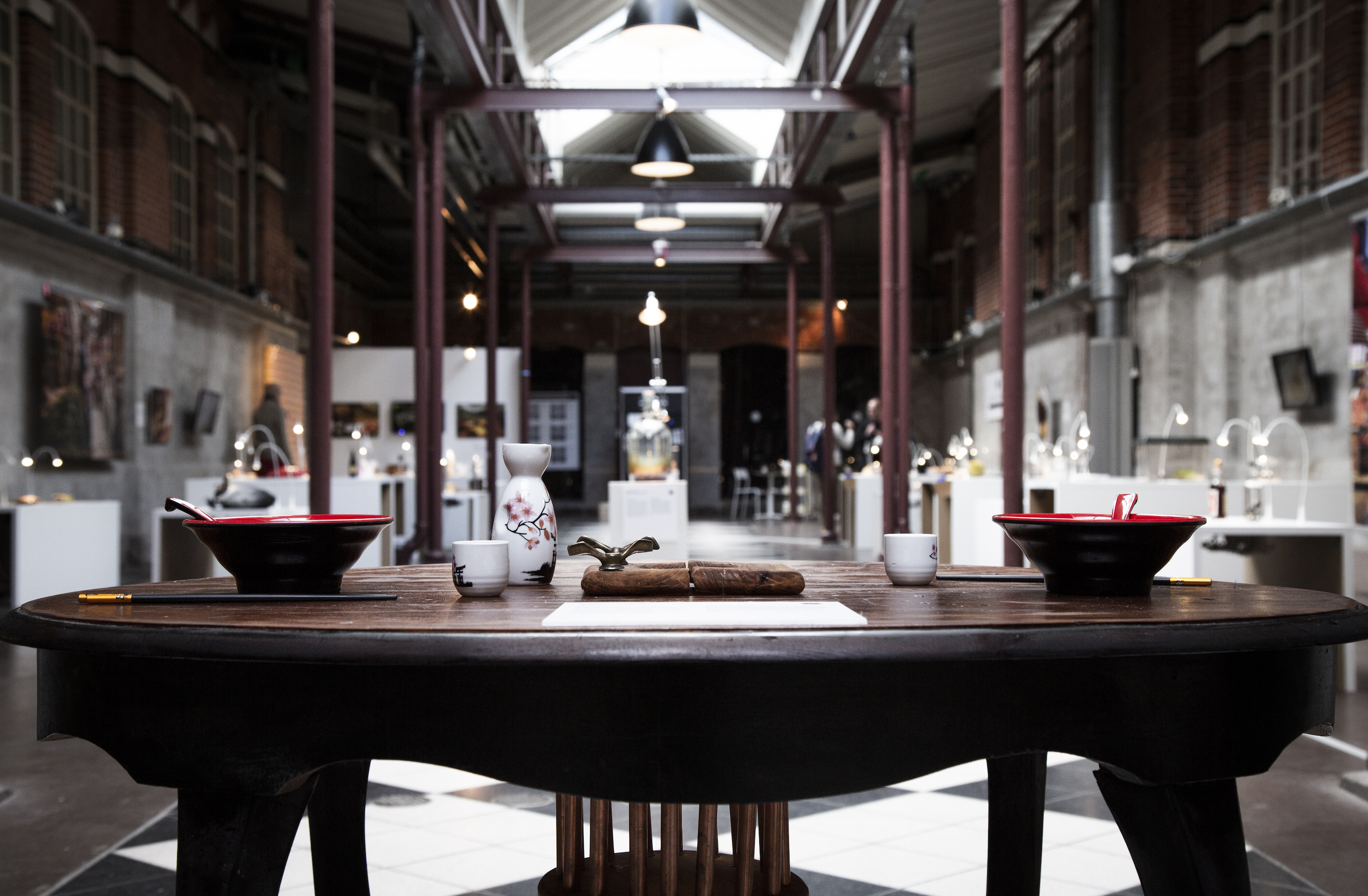 In the past decade, Malmö's chefs have absorbed all the lessons of New Nordic Cuisine from Copenhagen and created their own, regionally-specific variants, often at a somewhat more palatable price. A case in point is Saltimporten Canteen. Housed in the ground floor of an uninspiring 1970s office building on a particularly drab and distant spit of dock, it serves a single, delicious, fresh dish of the day between 12 pm and 2 pm, eaten on communal benches. It is well worth the walk.
Options for supper are numerous, and consistently of a quality to make a Londoner weep. At the flashiest end is Vollmers, the first establishment in the city to acquire two Michelin stars. But it is easy to eat finely in Malmö without breaking the bank. A case in point is Västergatan, secreted away in a charming row of townhouses. Inside its small, subdued dining room one can enjoy a weekly set menu fat with local produce: think mushroom-laced mutations on the steak tartare and featherlight whitefish in brown butter. Further delights can be found south of the old town in Mutantur, whose oft-changing menus take Skåne ingredients to delicious, slightly Asian-inflected places.
More casual dining can be found in the southern district Möllevången, often abbreviated to Möllan. Feeling not a little like a Nordic Neukolln, the area has a global spread of cuisine, with a particular abundance of flavours from the Middle East. It is also the node for Malmö's embrace of all things hip, with eggshell-walled coffee shops and sleek, unostentatious fashion; even the traditional-looking biergarten in Folkets Park serves natural wine and sourdough pizza. Home to many of the city's galleries, Möllan also thrums with night spots, perhaps the wildest being the art centre-cum-techno club Inkonst.
Fortunately for those who surrender to the rhythm of the night, Malmö offers the ultimate next-day cure. Ribersborg, in the northwest of the city, boasts a serene stretch of sandy beaches. Here you will find the Kalbadhus: a historical sauna and bathhouse, founded in 1898, that juts into the Øresund strait on an enormous pier. Divided into gendered areas with a single mixed sauna, nudity is very much encouraged, as is a bracing plunge into chilly seawater. Go on a dark winter's afternoon, and you can make out the lights of Copenhagen on the opposite shore—but, with Malmö's own marvels, there's little need to cross.