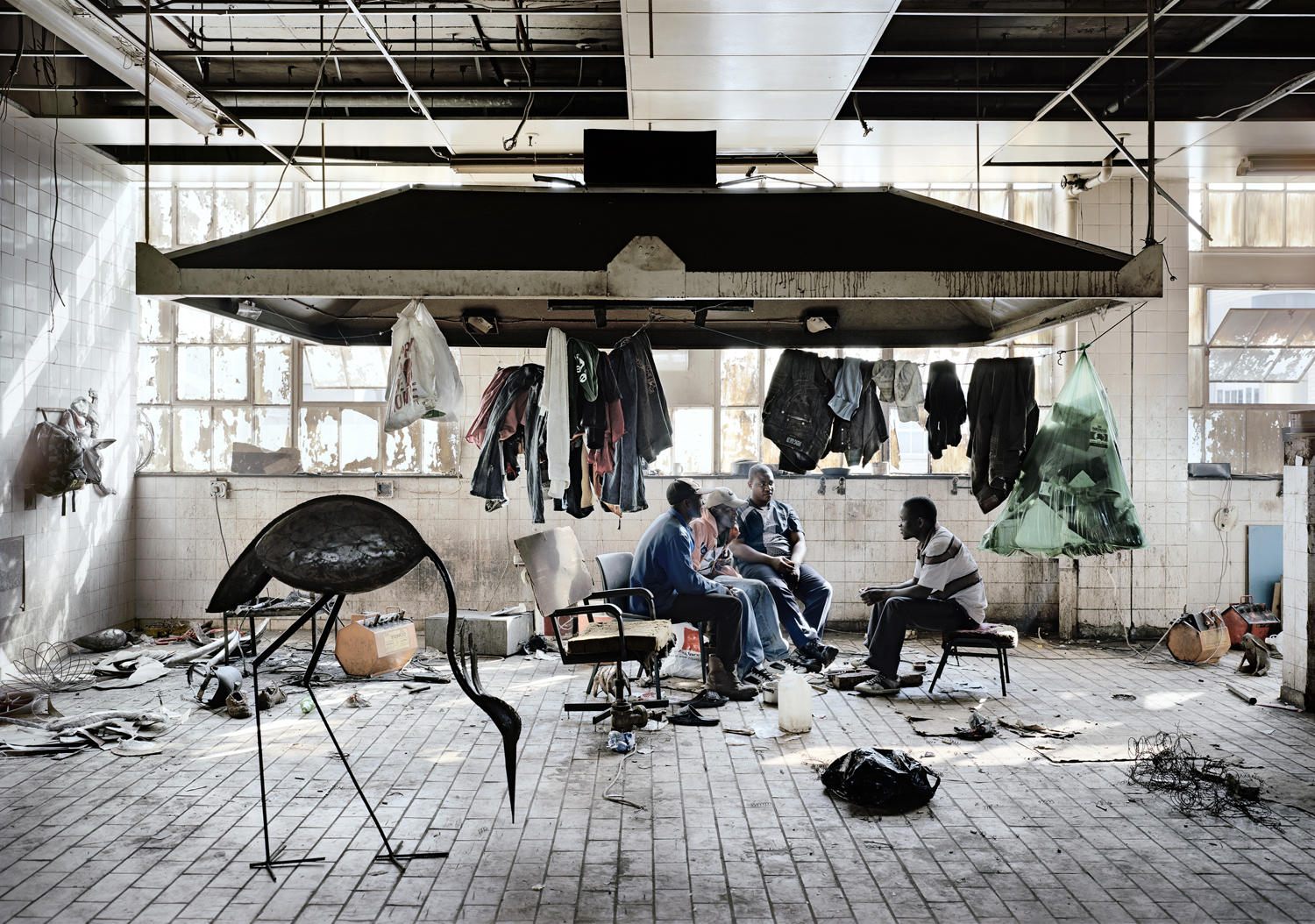 Photographer Mikhael Subotzky dominates the Goodman Gallery display. His solo works are featured, including one of his stunning 'smashed' pictures which viscerally interrogate the gaze, but the real highlight is an installation of Ponte City, his collaborative project with Patrick Waterhouse. This extensive series documents the history and present realities of an infamous Johannesburg tower block, including photographing every door and window, which are presented as a composite installed on a massive light box.
A site-specific installation also presents an incredible collection of archive material, which charts the tower's original luxury marketing campaign, damning newspaper cuttings, and other found imagery. It's a great precursor to Subotzky's solo show at Goodman Gallery's London outpost this June. (Holly Black)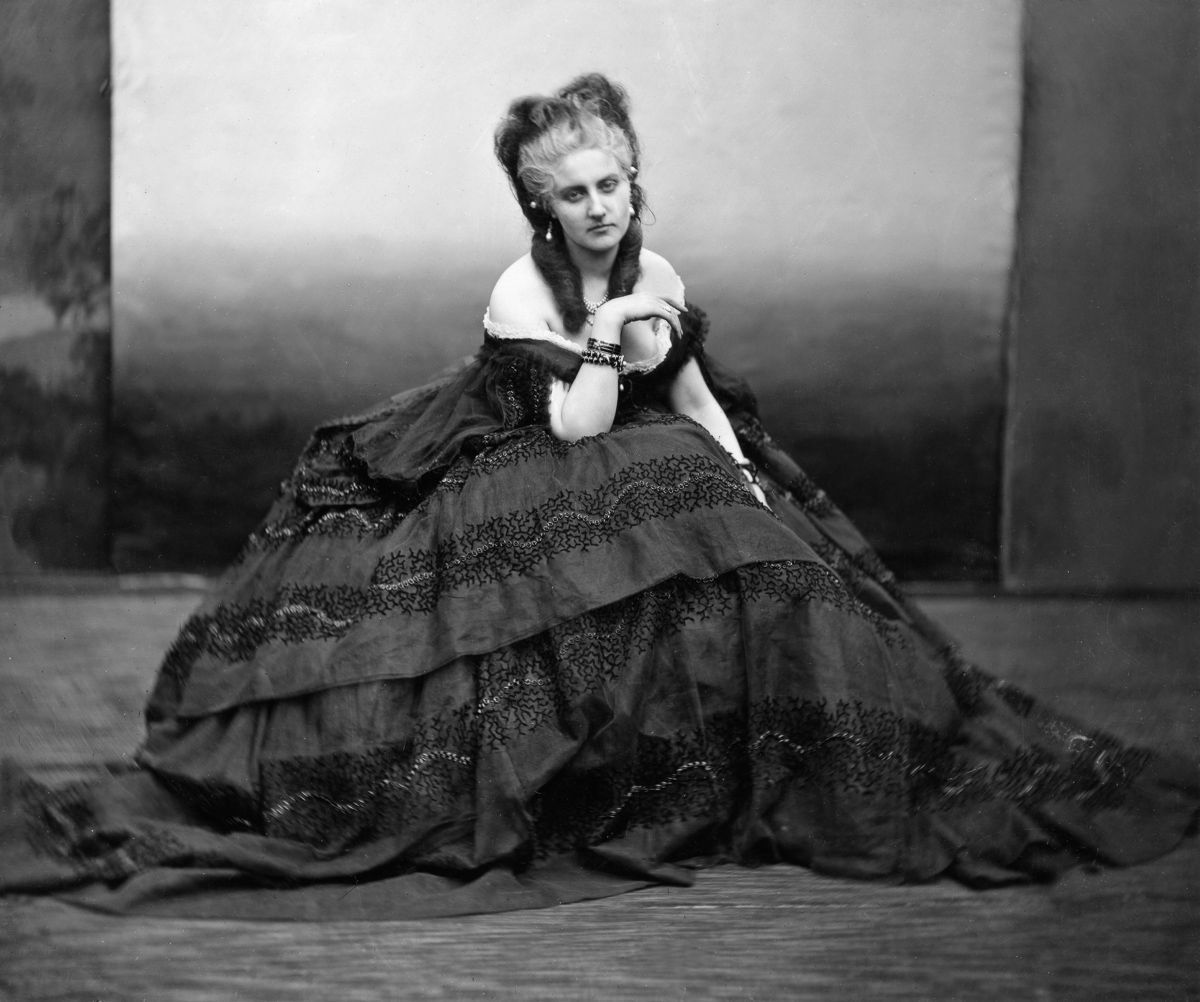 Performative self-portraiture is more prevalent than ever in the age of social media, with everyone to some extent creating a public façade. James Hyman Gallery traces this activity back to the 19th century and Pierre-Louis Pierson's expressive images of the Countess of Castiglione, who dabbled in autofiction long before the term was coined.
Draped in exuberant velvets, silks, lace and feathers, the Countess staged and directed a series of images. In these photographs she takes on an array of personas: in one, she leans forwards and gazes intently at the viewer, with hair coiffed and both shoulders bare (a daring move for the time); in another, she looks up nonchalantly from a book she is mock-reading, her head propped up on one hand. Together, these photographs depict a woman exploring her own image, at times inquisitive, thoughtful, droll and humorous. (Emily Steer)
The east coast of Britain is the fastest eroding coastline in Europe. British photographer Max Miechowski has visited the region numerous times during recent years, connecting with the local community and using his camera to highlight the quiet details of their homes and landscapes. An immense yellow bush creeps upwards outside a detached white-washed house, like a lick of hot mustard. A moth settles on a finger in the shadow of a cracked window. A single glowing light is left on in the hallway window of a house at dusk, power lines silhouetted overhead.
On display at Warsaw's Import Export Gallery in Photo London's Discovery section, Land Loss (2020-2022) is a series of images that captures a town even as it slowly changes and disappears. "The morning sun reveals what progress the sea has made in the night," Miechowski writes in an accompanying text. "Sure and steady, I know that, before long, this place will come to nothing, yet it seems impossible to imagine." (Louise Benson)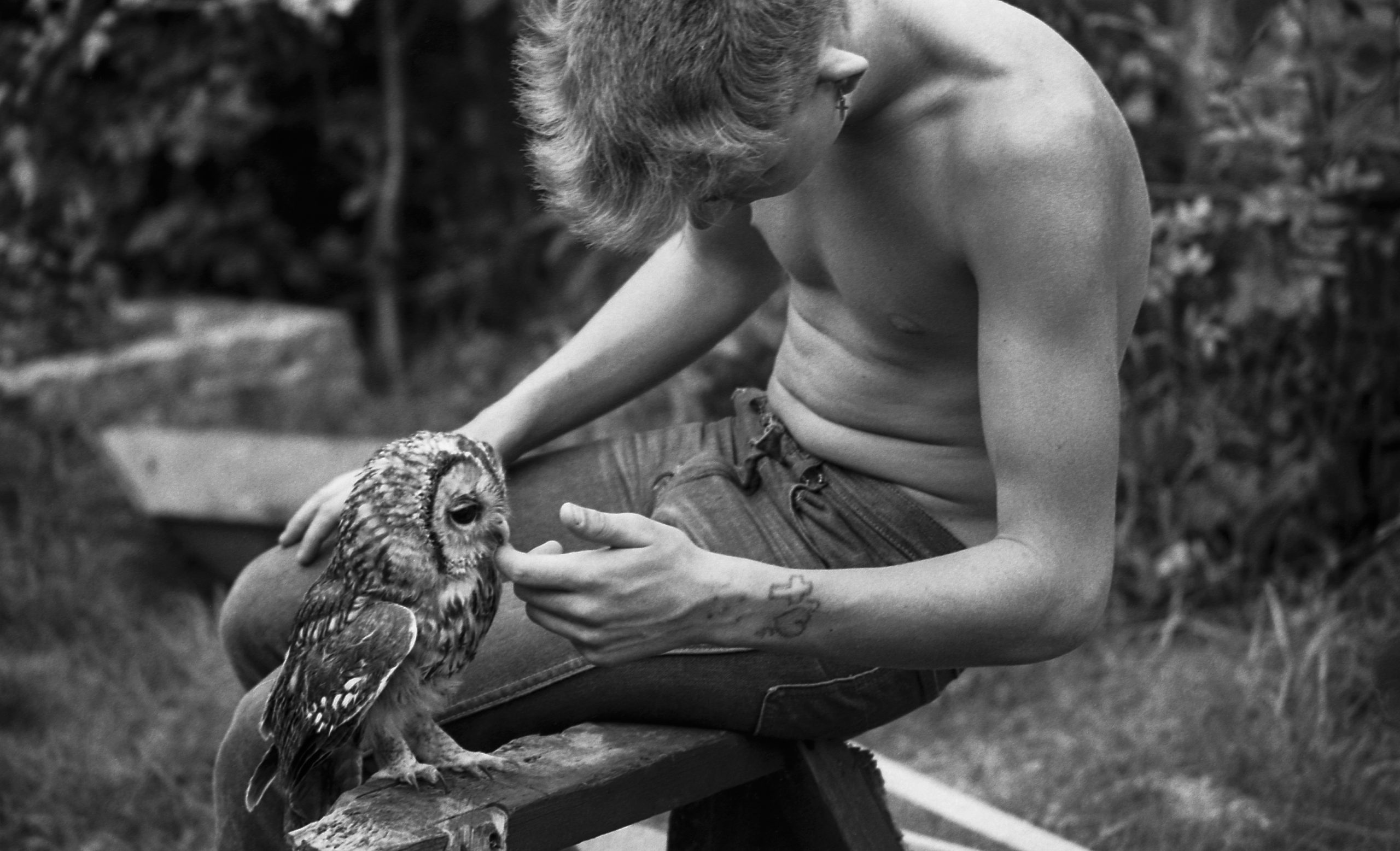 The photography archive of the Museum of Youth Culture has one of the richest selection of images in the fair. Headed up by Jon Swinstead, co-founder of Sleazenation magazine, it draws together images of numerous UK subcultures. The selection depicts nuances to 1980s and 1990s youth culture that are often overlooked: one image depicts a tender moment between a punk and an owl, for instance, where the bird pecks delicately at his hand.
The selection captures unbridled moments of ecstasy in iconic venues such as the Skegness' Pleasuredome and London's late Madame JoJo's. Many images sit in that strange era at the end of the 20th century which feels both recent and uncomfortably very different from now: there are no mobile phones, for instance, so no slick photographs to pose for and subsequently filter. The Museum of Youth Culture captures the joyful release of the turn of the century, and the untamed moments between childhood governance to adult control. (Emily Steer)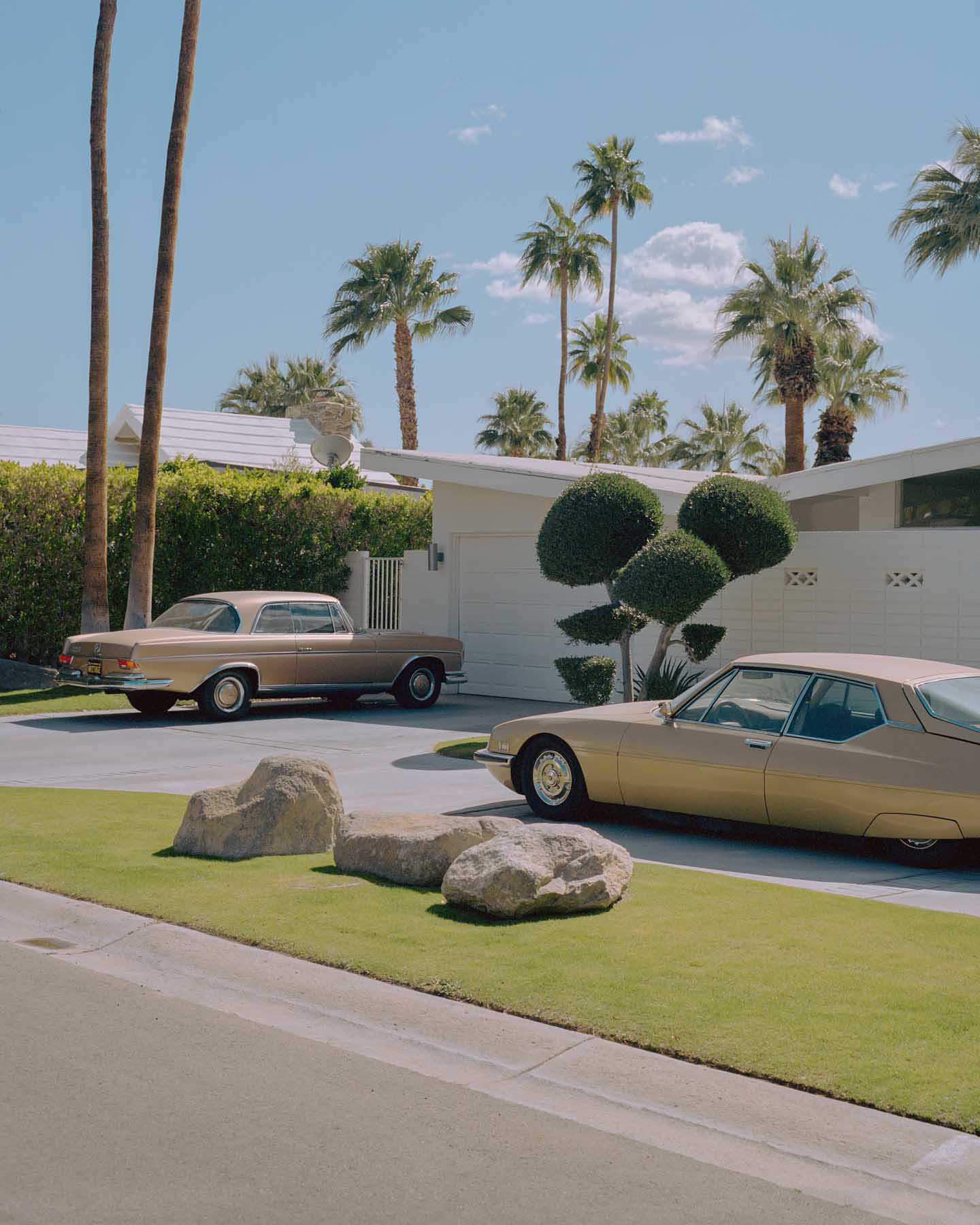 Ljubljana's Photon Gallery continues to fly the flag of central and south-eastern European image-makers. This year they feature Slovenian artists Dino Kužnik and Tomo Brejc, Hungarian formalist Anikó Robitz, and historic works by the late Czech artist Ladislav Postupa, whose surrealist compositions gained popular recognition from the 1960s onwards.
Kužnik's photographs of American in particular stand out for their simultaneous blend of canonical references and strange futurity. His Shaped by the West series was inspired by the Americanisation of Slovenia's capital, and his treatment foregrounds the interplay between man-made infrastructure and the local landscape, evoking Stephen Shore's 1970s images of cars and quiet suburbs. The gentle blues and baby pinks mirror Anastasia Samoylova's recent Florida series (displayed at Photo London by Galerie-Peter-Sillem): Kužnik's overly manicured lawns and deserted streets gesture suggest an uneasily maintained illusion, the knowledge that all may not be what it seems. (Ravi Ghosh)
Photo London 2022 is at Somerset House until 15 May 2022
Explore Elephant's photography coverage now
READ MORE