We'll be honest. The initial plan was to write a critical gaze over art docs. Not the schlocky biopics, or dewy-eyed reminisces of certain "scenes", eras or places, but more straightforward (if beautiful) documentaries. We'd look at their inherent flaws; their omissions and biases; the agendas of those making the film.
However, seeing as we currently finding ourselves staring down literally months of being indoors, we thought now would be the perfect time to draw together all the art films that are worth seeing; as well as where you can see them and how much it'll cost. These are drawn from the Elephant editorial team's brains, as well as from a carefully curated coterie of art-types who know their stuff when it comes to moving image.
Let's face it, if you're not going to watch these now, you probably never will. Let it buffer over the broadband, dim the lights and settle in.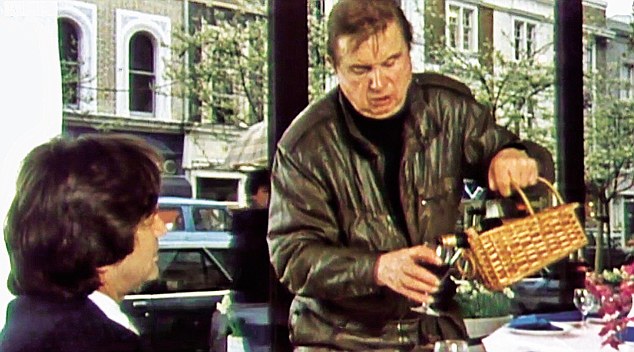 The Heartbreaking, Boozy Artist Doc
Francis Bacon's appearance on the South Bank show in 1985 is a stunning piece of television; showing the man drunk, yes, but vulnerable, funny, fallible and profoundly human. He's effortlessly bright and enchanting in conversation, proffering gem-like quote after quote in what must have been a documentarian's dream. His turns of phrase have truly embedded in my brain throughout the decades since I first saw this; much like his paintings do. Take his offhand comment, "Chaos, for me, breeds images," for instance. The show was broadcast when Bacon's harrowing triptychs were reaching huge sums on the art market; yet Bacon still seems unfazed, with his gentle, lilting voice. Host Melvyn Bragg sums him up succinctly: "the greatest living painter in the world." If there's one film on here I'd say unequivocally, watch, it's this. (YouTube, free)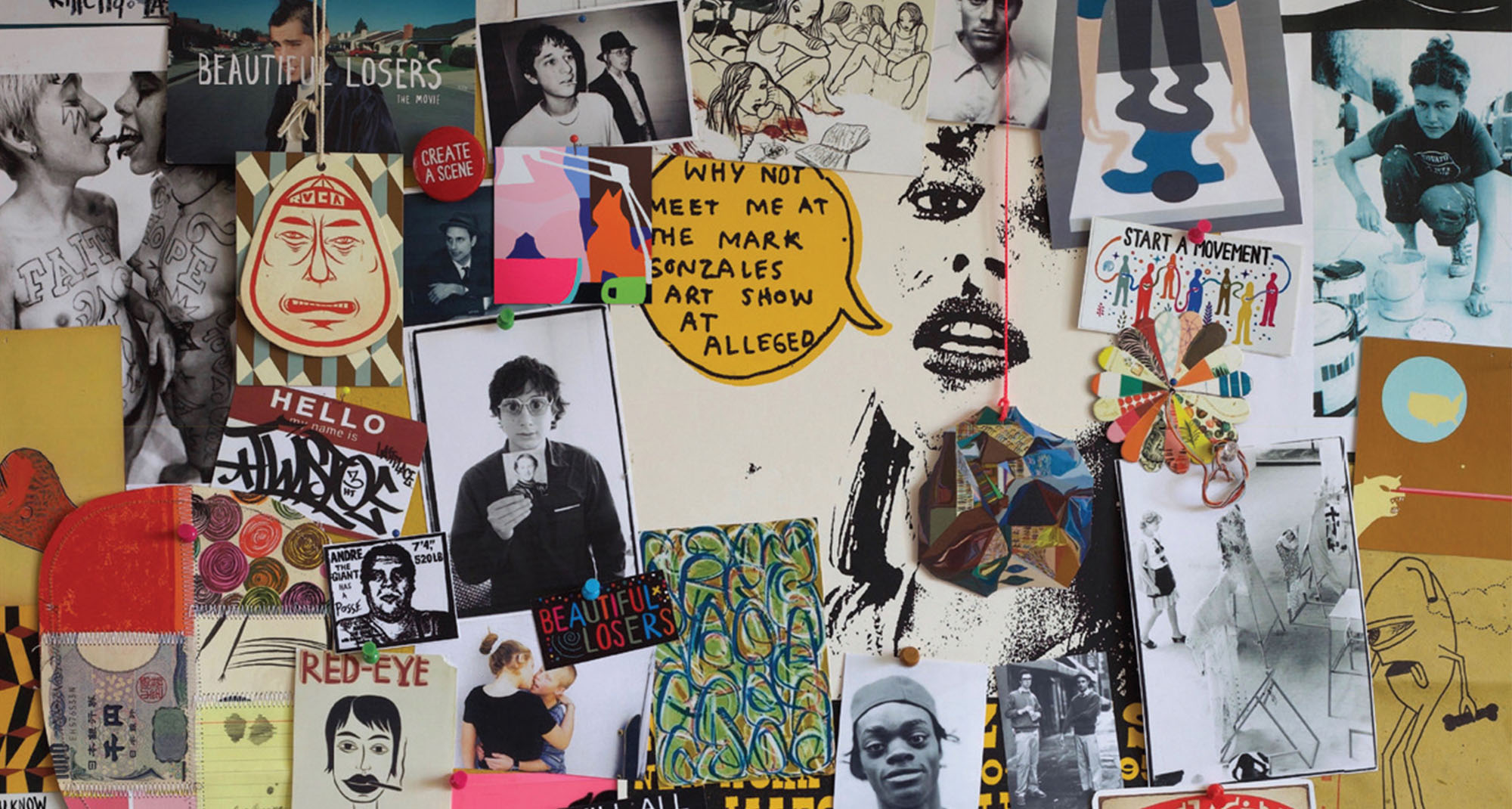 The Cult Classic
Beautiful Losers by directors Aaron Rose and Joshua Leonard came up time and time again when we were nosing about for people's recommendations for this piece: Mark Edwards (Eddy), one half of design studio DR.ME says he watches it "twice a year at least." The 2008 documentary film examines staunchly DIY artists and designers such as Thomas Campbell, Cheryl Dunn, Shepard Fairey, Clare Rojas, Barry McGee, Margaret Kilgallen, Mike Mills, Ed Templeton, Kaws, and Elephant fav Harmony Korine; who together, had an impact on the art world and culture far wider than they could have ever anticipated. It might just be available in full on YouTube (we're sure the artists understand). Otherwise, if you're in the US, it's available on Amazon Prime. (YouTube, free)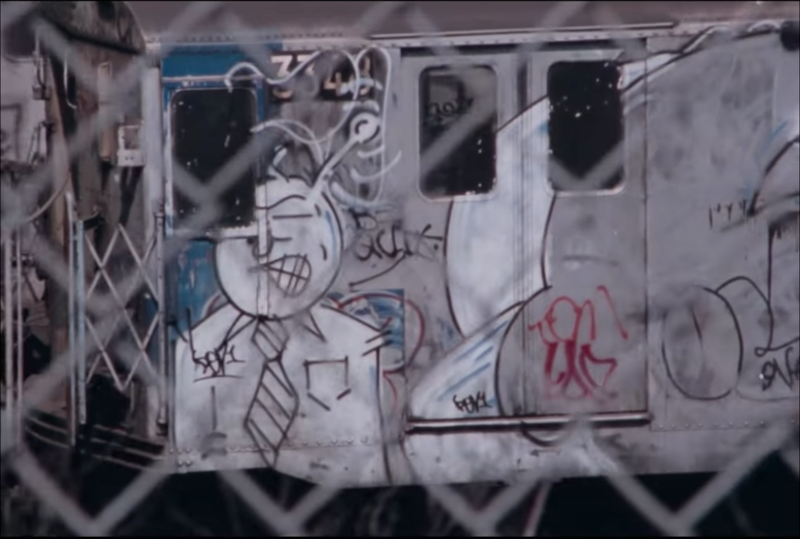 The One That Got There Before It Was Cool
Graffiti-nuts will also definitely dig Style Wars (1983). "It captures something (graffiti) as it was about to take over the world—it actually shows the culture itself in its early stages before it became iconic, rather than being an attempt to celebrate or canonise something after the fact, like most art docs," says sound designer Andrew Jones. "It's shot and edited beautifully as well." (YouTube, free)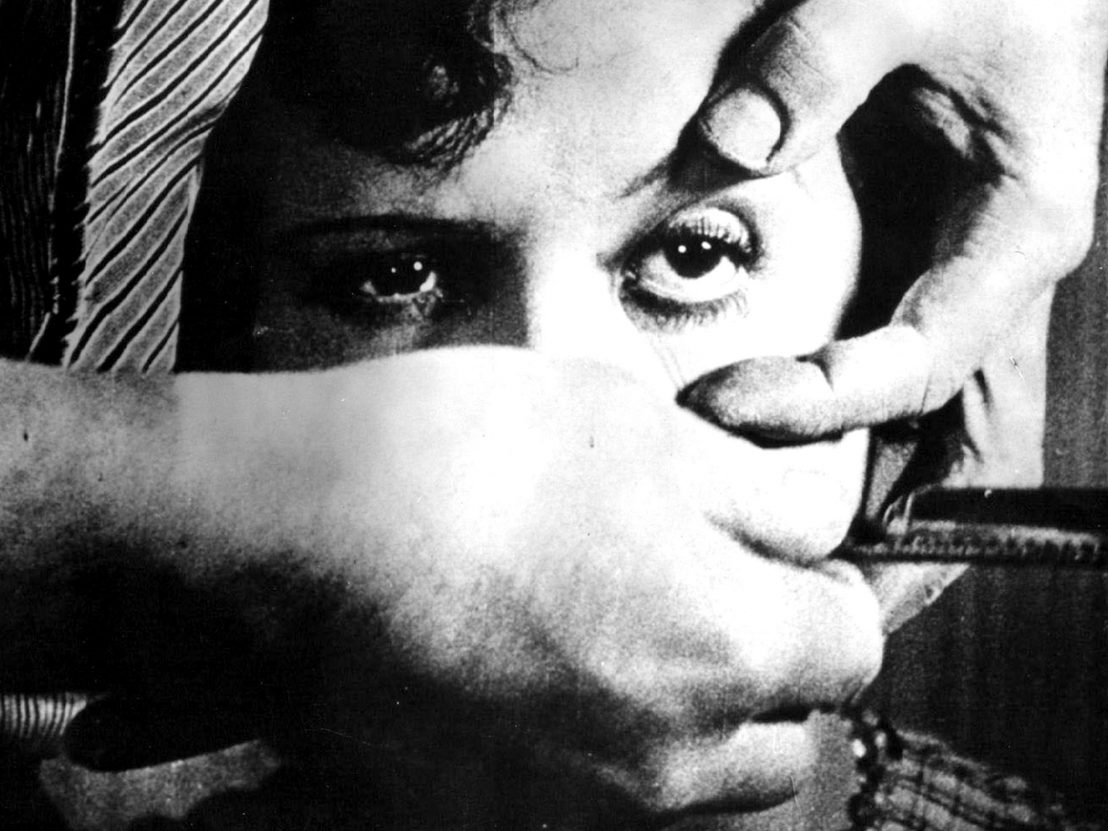 The Essential, Original Art Film
Not a doc, or a film about an artist, and yet this is the art film to end all art films: as someone who can't stand Dalí's paintings, I'm the first to admit this film is a masterpiece. Directed by Luis Buñuel, Le Chien Andalou (1929) saw Dalí devise the scenario (spot the hand full of ants) and design the set, saying he wanted it to "plunge like a dagger into the heart of Paris." As anyone who's ever listened to The Pixies will be aware, it's the one with the slicing-up-EYEBALLS! Totally, totally worth a twenty-minute detour. (YouTube, free)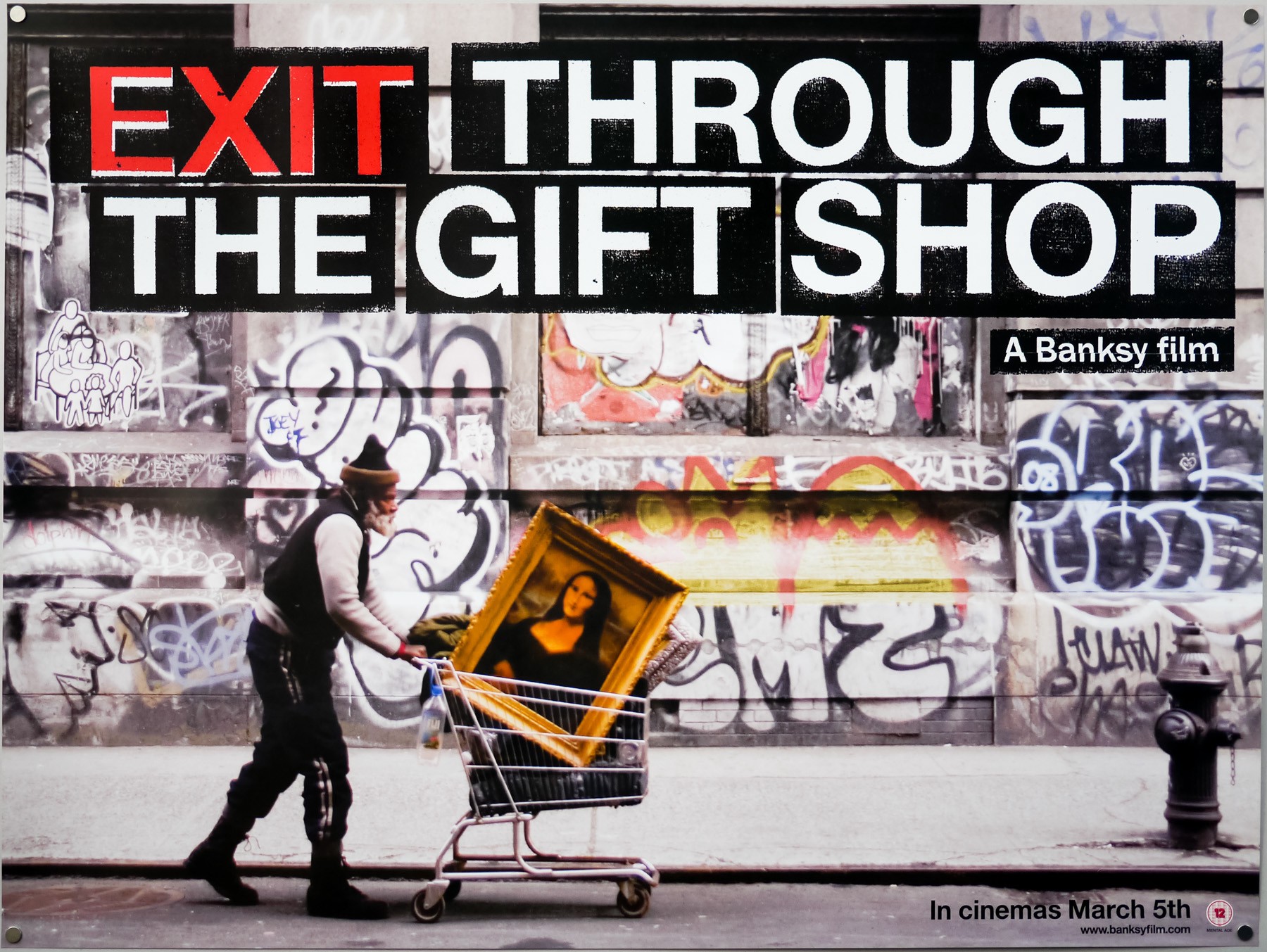 The One That's Not About Banksy
Exit Through the Gift Shop from 2010 is sort of about Banksy, but mostly it isn't, and it's all the more brilliant for it. It tells the story of how an eccentric French shopkeeper, who rather unnervingly has a camera constantly in his hand, films literally everything from his own reflected face to the gaudy aisles of a supermarket. Our protagonist of sorts becomes embroiled in the street art scene that was once so trendy; and becomes obsessed with finding and being chums with Banksy. However, Banksy has the best double bluff possible: he turns the camera on his admirer, and things get very strange indeed. (on Google Play Movies & TV and YouTube From £2.49)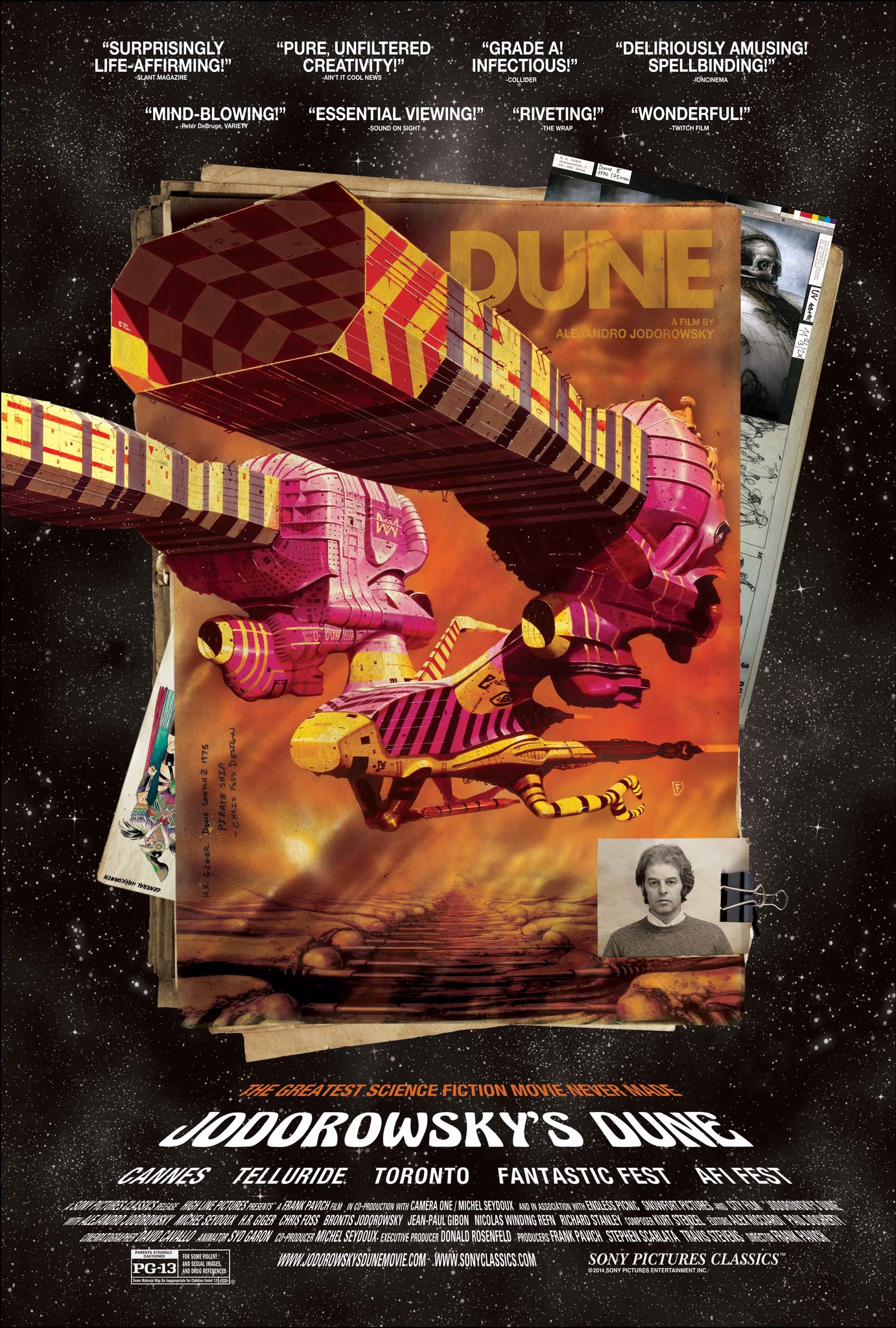 The Doomed Film That We Can't Get Enough Of
Jodorowsky's Dune, the 2013 doc, explores the titular director's attempts and ultimate failure to adapt and film Frank Herbert's 1965 science fiction novel Dune in the mid-1970s. Directed by Frank Pavich, we see the ludicrous cast that was pencilled in: prog stalwarts Tangerine Dream, Gong and Mike Oldfield for the soundtrack (eventually they settled on Pink Floyd and a splash of French avant-rockers Magma); artists H. R. Giger, Chris Foss and Jean Giraud for set and character design; and actors including Salvador Dalí, Orson Welles, Gloria Swanson and Mick Jagger. Ah yes, and of course, Jodorowsky intended his then-twelve-year-old son Brontis, to star. Bonkers story, bonkers cockup. (YouTube and Google Play Movies & TV, from £2.49)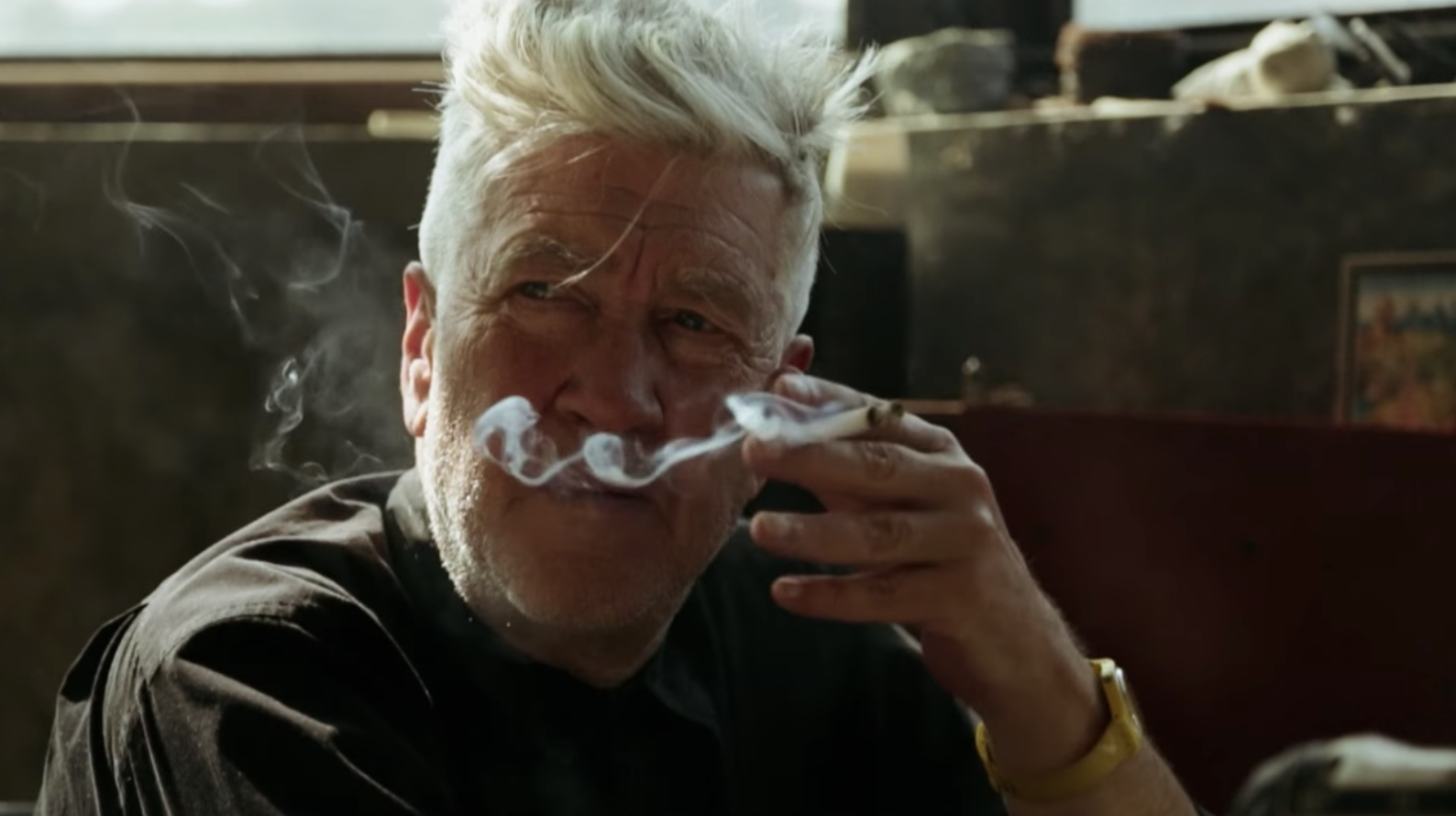 The Big-Time David Lynch One
David Lynch: The Art Life (2016) takes the form of a ninety-minute doc, edited down from two-and-a-half years of research from its directors Jon Nguye, Rick Barnes and Olivia Neergaard-Holm, and more than twenty-four hours of filmed conversations. Lynch is rather accurately known as being difficult man to get under the skin of; with his frequent dismissals of (or unwillingness to explain) meaning in his film work. He's always charming and compelling, but rarely does he give us a true insight into Lynch as person, rather than Lynch as shock of grey hair, billowing cloud of cigarette smoke and sweetly polite. Here, though, we get direct access to Lynch's hallowed workshop and art studio at his home in the Hollywood Hills. And boy does it feel like a treat. (If you're in the US, you can rent the film on Amazon for $3.99; UK Amazon HD purchase is £7.99)
Jeff Koons - BBC Imagine Documentary (2015), still
The Artist-Salesman Extraordinaire
Jeff Koons' appearance on the 2015 BBC Imagine Documentary is baffling, but not unexpected. The ultimate art-market artist himself is presented alongside his shiny baubles and those who love them—namely Damien Hirst. In one early scene, Koons compares art to Popeye's strength-giving spinach: "It can expand your perimeters and give this vastness to life," he pompously tells the camera, as if addressing an invisible vast crowd. "In life we first have to learn to accept ourselves then we can have this expansion into the acceptance of others." Even the many talking heads in the doc are pretty skeptical: "I think he's a good marketing guy", says one. It's certainly a fascinating look at the artist's life, with his startling career change from suited, charming city type to charming, suited artist. (YouTube, free)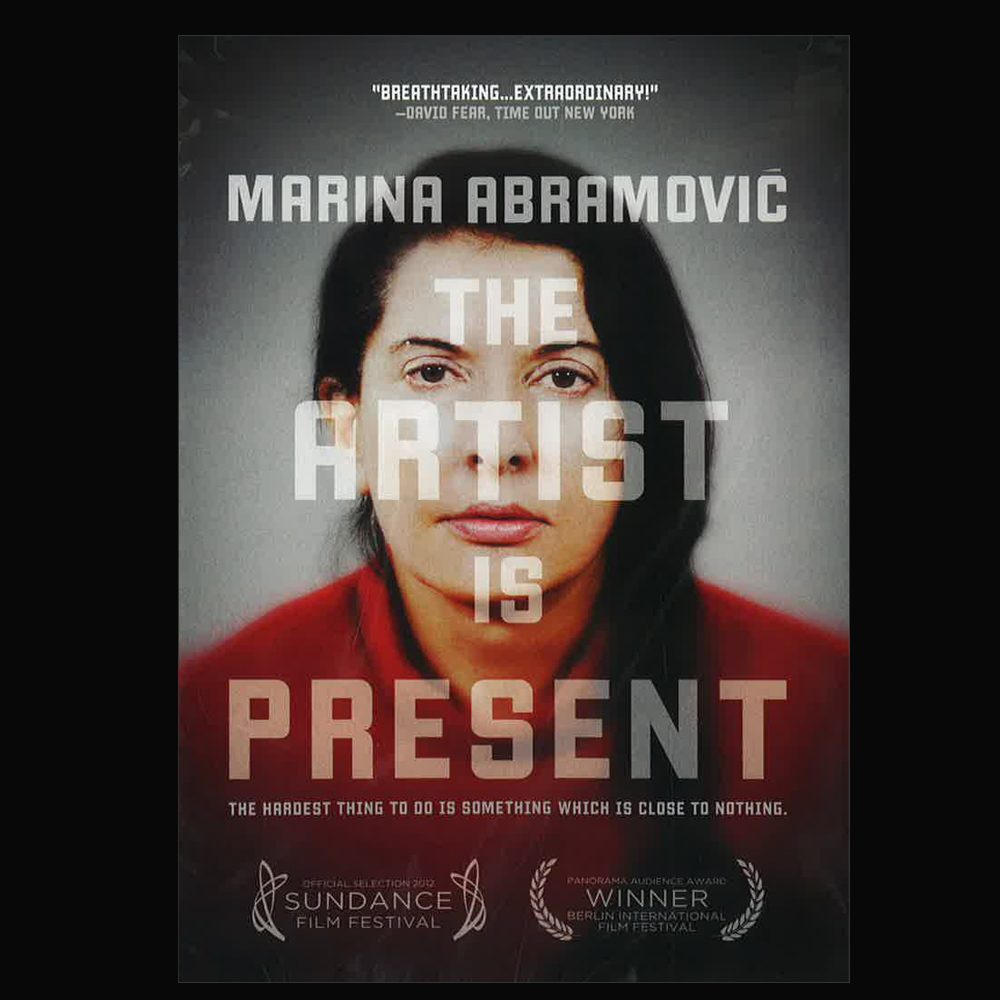 The One That Taught Your Grandma What "Performance Art" Is
It feels like everyone and their dog has seen Marina Abramovic: The Artist is Present (2012), and that's no bad thing. The film, along with Abramovic's blockbuster MoMA show and a number of high profile projects (including collaborations with Jay Z and Lady Gaga), meant that finally art wasn't so easily summed up as painting, sculpture, photography or other more traditional modes. Performance was being recognised as not only valid but valuable, by a broader range of people than ever before. (YouTube and Google Play Movies & TV, from £3.49)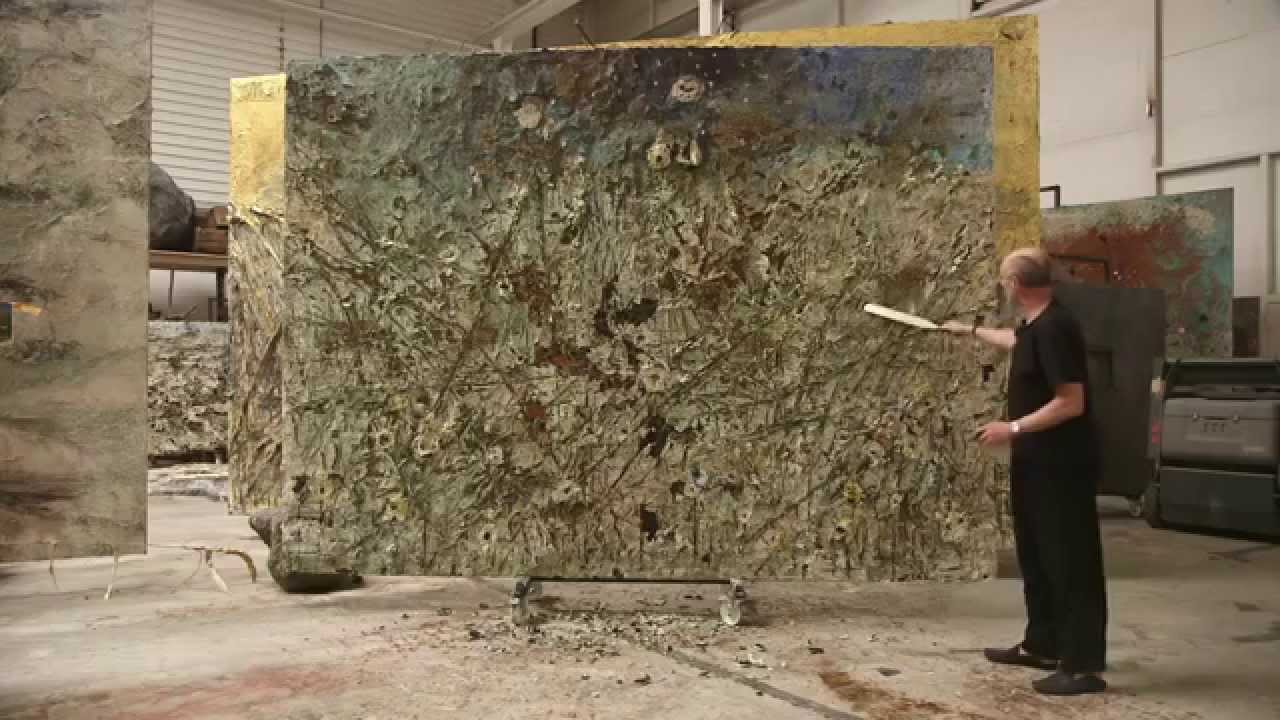 The Brazen Celebration of Career Highs
While everyone loves a rags to riches tale, there's something wonderful about seeing artists realize their biggest shows of their career. The Bruno Wollheim-directed David Hockney: A Bigger Picture from 2009 (available to rent on Vimeo, £4.99) was filmed over three years, with unprecedented access to the artist as he returned to his birthplace from California to paint the East Yorkshire landscape that provided the backdrop to his childhood. The venture culminated in the largest picture ever made outdoors.
Meanwhile, Anselm Kiefer: Remembering the Future was initially shown on the BBC in 2014 ahead of his retrospective at the Royal Academy, and is now available to stream on YouTube. It showcases the man who in just a few decades became one of the world's most successful living artists, meeting him aged sixty-nine. London-based artist and DJ James Ormiston rather perversely recommends it as "a fascinating depiction of a megalomaniacal artist realizing the hubris of his art kingdom". (YouTube, free)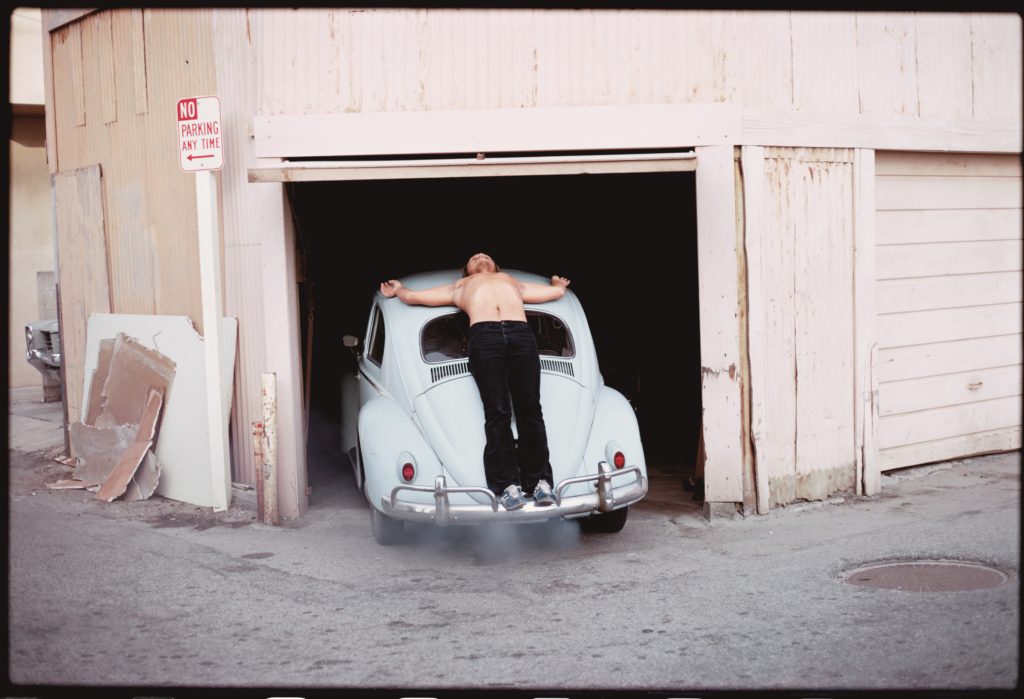 The One Where the Artist Shoots Himself
Burden is the first feature-length doc to fully explore the life and work of the highly influential artist Chris Burden, best known for his provocative, and very dangerous 1970s performance pieces. The most famous of these includes Shoot from 1971, in which the artist had someone actually shoot him, the same year in which he was locked up in Five Day Locker Piece (perhaps not so edgy in the current climate). By the end of the 1970s, though, the artist had become disillusioned with such stunts. He left behind performance art to reinvent himself as a sculptor of pieces that were often just as brutal and vast in scope. In Burden, directors Richard Dewey and Timothy Marrinan follow the artist as he creates new works, and gain access to a fascinating personal archive of images, video and audio recordings. This is a total gem. (Google Play Movies & TV and YouTube from £3.49, streaming on Netflix)
The 3D Dance Experience
Well, 3D in cinemas…. but at home, not so much—unless I'm doing something drastically wrong. The newest film on this list is Cunningham, directed by Alla Kovgan, which came out in March 2020. Even in plain old 2D, it's a stunning film that weaves together Merce Cunningham's biography through his artistic evolution over three decades (1944–1972), beginning with his early years as a struggling dancer in postwar New York.
Like Wim Wenders' Pina (2011), another 3D film about a choreographer, it is a truly beautiful, breathtaking piece of cinema. Pina was already in production when the choreographer when she died suddenly in the summer of 2009. After a period of mourning and reflection, Wenders reframed the film as *for* Pina Bausch, rather than *about and with* her. It uses 3D recordings of individual ensemble members of the Bausch's dance company Tanztheater Wuppertal, who in the spring of 2010 danced to express personal memories of their mentor. (Pina— YouTube for around £2.49; Cunningham— for around £9.99 on iTunes and Amazon, £8 on BFI player)
The Origin Story of LA's Art Scene
Narrated by Mr Soothing himself, Jeff Bridges—who also created the jazz score for the film— The Cool School is a 2008 American documentary film about the rise of the Los Angeles contemporary art scene, directed by Morgan Neville. The film centres on the The Ferus Gallery, a contemporary art gallery operating from 1957 to 1966, and its founders Walter Hopps and Ed Kienholz. Among the artists the film profiles are Ed Ruscha, Craig Kauffman, Ed Moses and Andy Warhol at the very start of his career; with the narratives weaved through a visually rich mixture of archive home movie and found footage, alongside artwork images and interviews conducted specifically for the film in the early 2000s. (YouTube, free)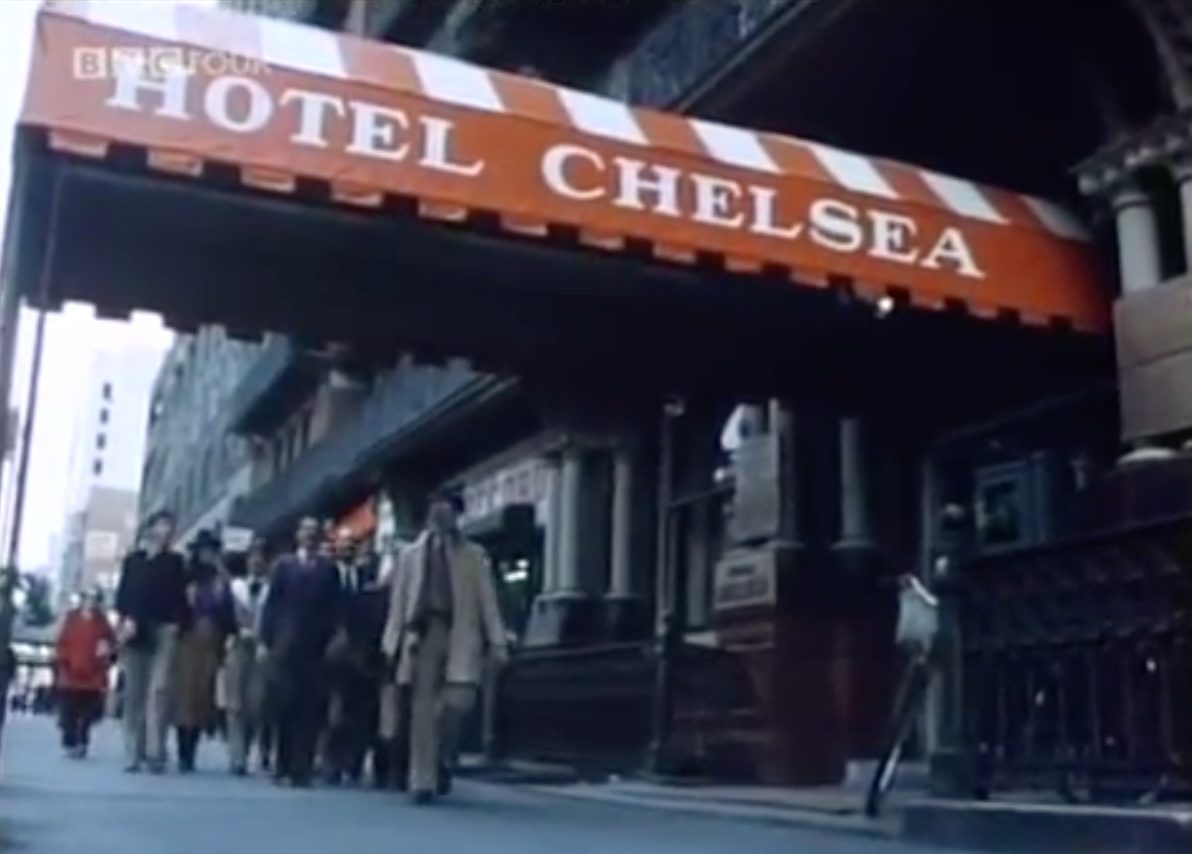 All Those Mammoth Series That There's Never Been a Better Time For
Simon Schama's series, Power Of Art, comes highly recommended (DVD available on Amazon from around £4; some episodes free on YouTube). Each hour-length show features a different visual artist from throughout art history, from Rothko to Bernini to Caravaggio. "He has a way of making their lives so immediate and their work so indivisible from their history that they stick in your mind long after you've watched it," one East London-based musician reflects.
The excellent Civilisation series, too, explores visual art and its development (BBC iPlayer, free). It's also worth watching its companion piece of sorts, the 1972 BBC Two television series Ways of Seeing by writer John Berger and producer Mike Dibb. Later adapted into a book of the same name; the series was intended as a challenge to Civilisation's more traditionalist view of the Western artistic and cultural canon by raising questions about images' hidden ideologies. (YouTube, free).
Another series that gets a hell of lot of love from just about everybody is Arena. The BBC arts strand has been running since the 1970s, and has naturally picked up no shortage of fans along the way. Artist Jude Cowan Montague, who's written for us before, was particularly taken with Francis Bacon's episode thanks to the insights into his famously chaotic studio. Artist Stuart Semple, meanwhile can't get enough of the Chelsea Hotel episode. (BBC iPlayer, free).
Semple also recommends the BBC Four series The History of Art in Three Colours, in which Dr James Fox explores how artists have historically used gold, blue and white to stir emotions, "change behaviour and even alter the course of history." (YouTube, free).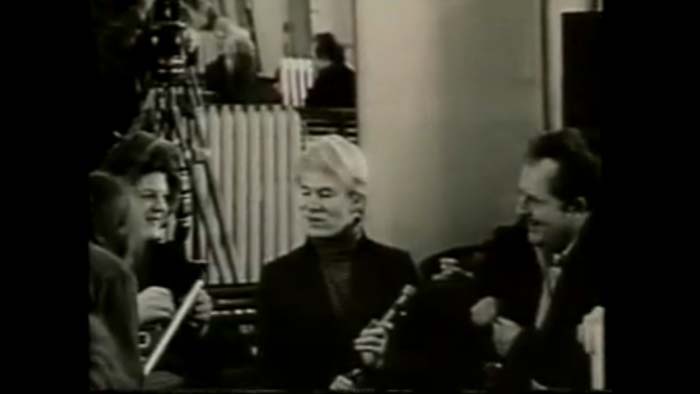 The Who's-Who of 20th Century New York Artists
A favourite of artist Stuart Semple is 1972 feature-length documentary movie Painters Painting: The New York Art Scene 1940-1970, in which director Emile de Antonio interviews artists including Andy Warhol, Jasper Johns, Willem De Kooning, Robert Rauschenberg, Frank Stella and more about their craft. It's widely held up as "the definitive documentary portrait of the New York art world". (YouTube, free).