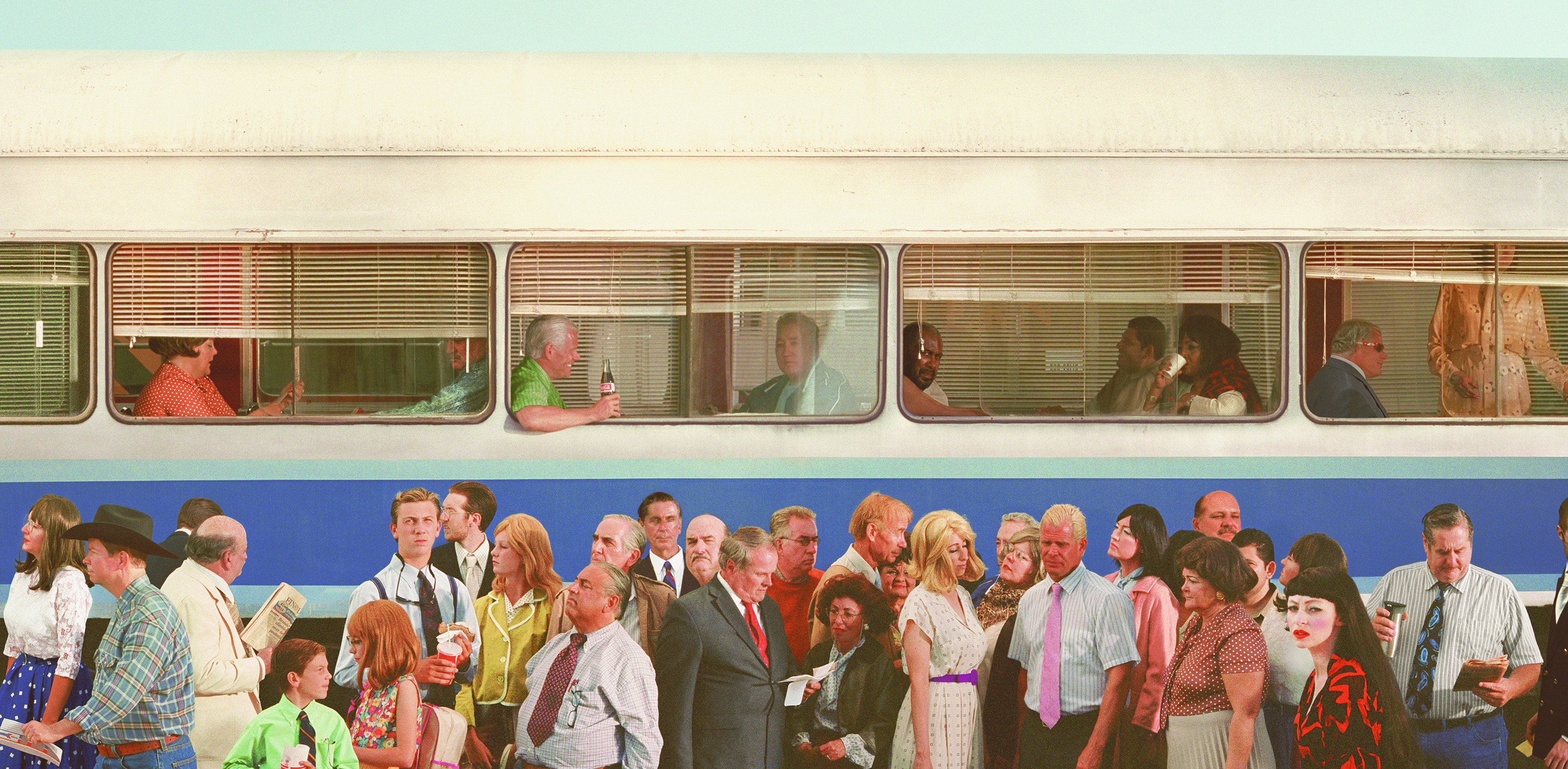 "The highly sexualized women on the covers of pulp novels were tantalisingly 'unavailable' to men, even as the way they were drawn lured them in"
The relationship between pulp and film and feminism is also a theme in the work of artists like Cindy Sherman, who play with the idea of the female protagonist, and of the artist/individual as the main character in a story. Those works, like Prager's, often convey a sense of anxiety and unease with the narrative in which the protagonist finds themselves. And the feminist appropriation of pulp aesthetics isn't unique to contemporary art—designers across television, fashion and music are also still drawn to the artificially heightened qualities of pulp visuals. Netflix's teen-noir Riverdale, for instance, has built contemporary feminist and queer perspectives into its foundations, but also features capes, funeral-specific cheerleading uniforms and a lot of red lipstick. They tend to be melodramatic in the extreme, and set their characters adrift in a menacing and inexplicably chaotic reality.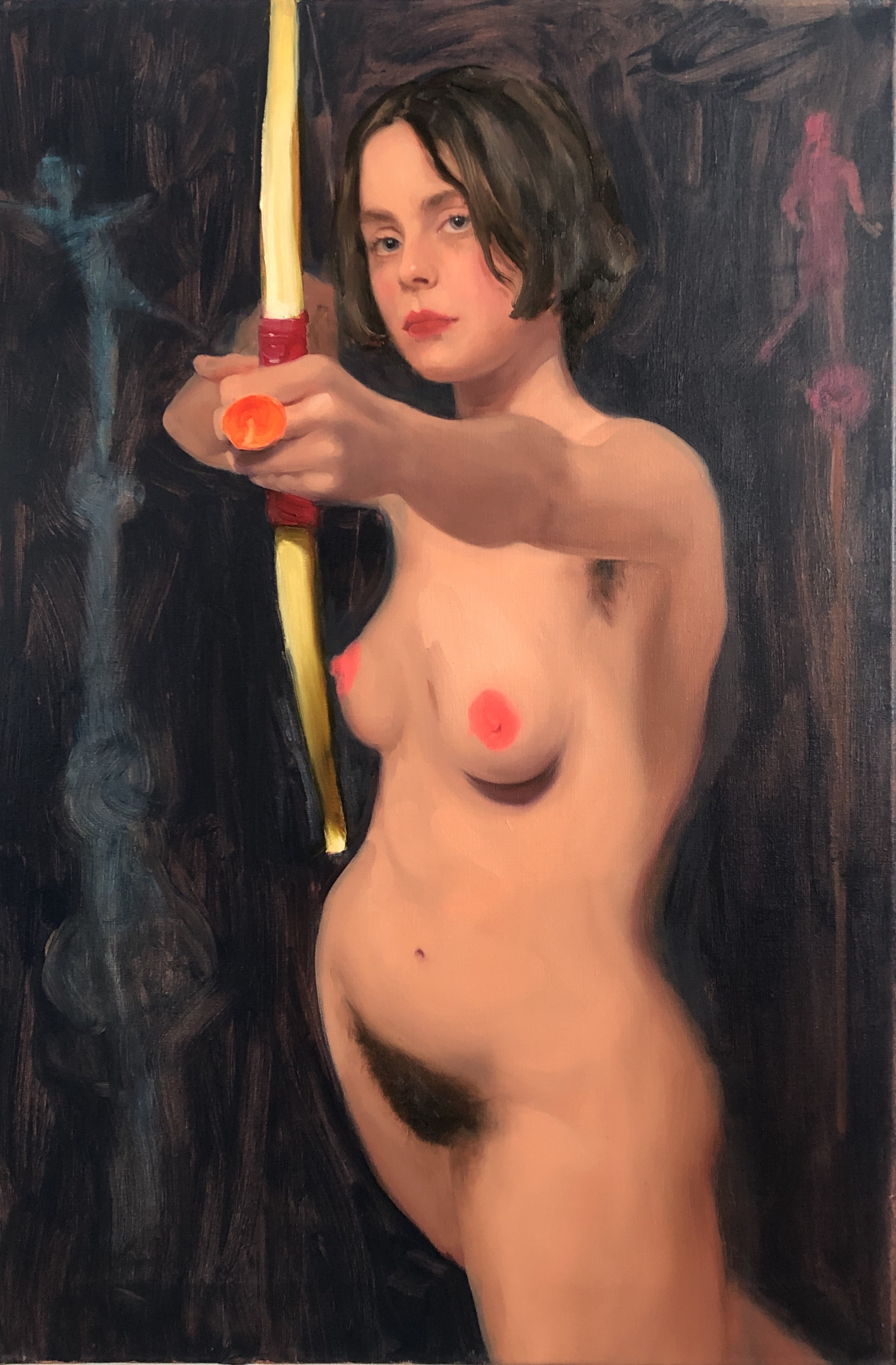 We live in a culture which encourages us to project the illusion that we are protagonists in a coherent, well-written, and preferably entertaining story. But reality isn't succinct and linear, and it certainly doesn't always have a happy ending. The conflict inherent in the noir-burlesque aesthetic of pulp illustrations, between the idealized beauty and the a-moral darkness framing it, affirms our suspicions that we live in a world which tends towards the kitsch, the cruel and the melodramatic. It doesn't deny our desire to live in a story, but it brings the ultimately artificial nature of narrative to the fore. For women, the power to construct and control our own narratives is still radical, but evoking the knowing artifice of pulp paradoxically allows the artists to do so while keeping one foot in imperfect, entropic reality.