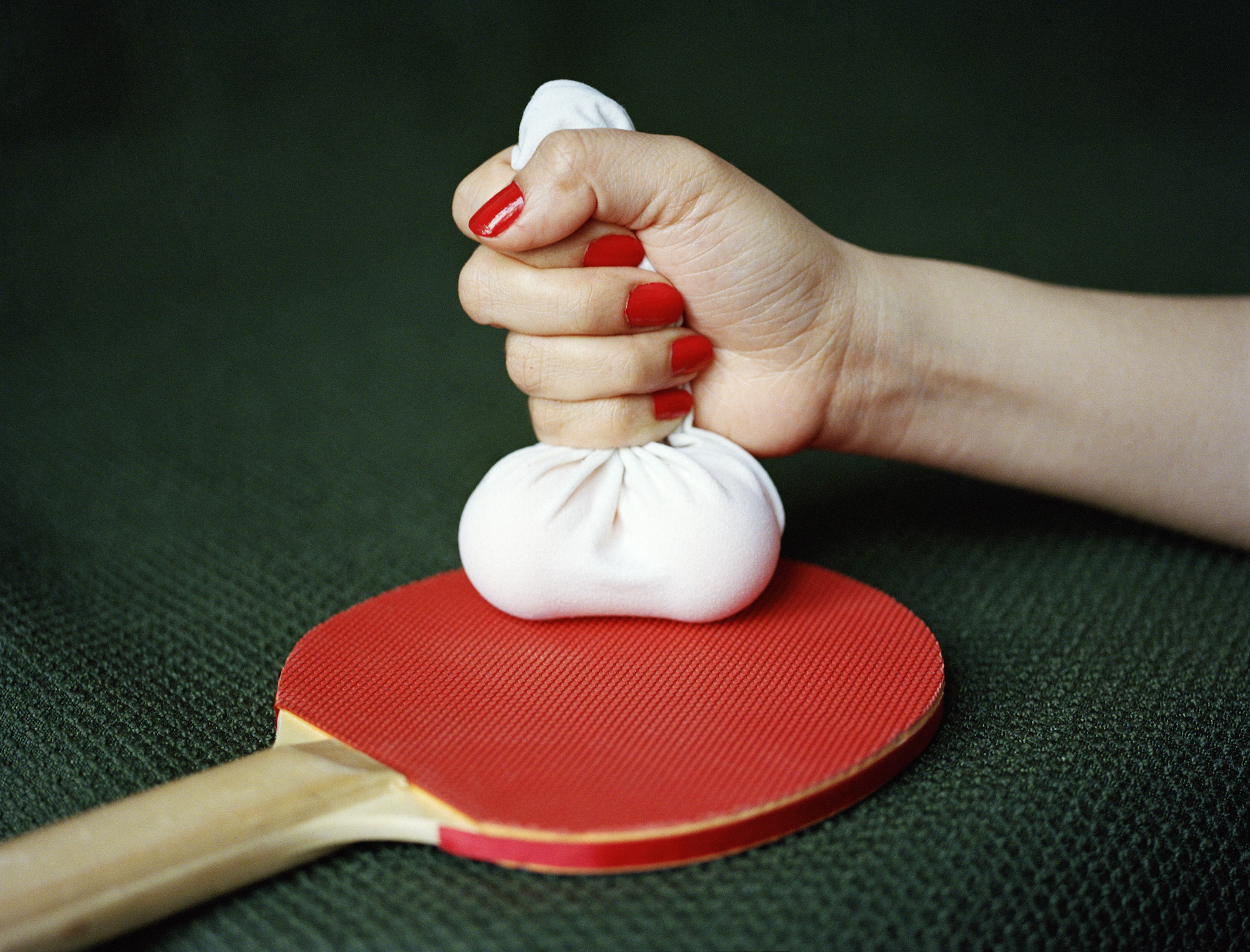 Pixy Liao's playful treatment of gender is betrayed by the name of one of her most distinct photographs, Relationships Work Best When Each Partner Knows Their Proper Place (2008). The scene recalls Gabrielle d'Estrées and One of Her Sisters (1594), but instead of two nude women bathing, the fully clothed Liao clutches mischievously at the nipple of her nude (except for a pair of underpants) boyfriend, her crimson nail polish and frilled shirt loud against the drawn blinds and his unclothed body.
Liao's latest exhibition is provocatively titled Your Gaze Belongs to Me, curated by Holly Roussell at Fotografiska, New York. Part of an ongoing project called Experimental Relationship, which began when Liao met a Japanese musician in 2006 while studying at university in Tennessee, it includes more than 50 works from across two series. Liao's first museum solo exhibition, the Fotografiska show brings together certain video and sculptural works for the first time.
Shanghai-born Liao's work often features herself and her boyfriend, Moro, embracing or holding full-body poses. "Moro made me realize that heterosexual relationships do not need to be standardised," she writes in an accompanying text. "The purpose of this experiment is to break the inherent relationship model and reach a new equilibrium."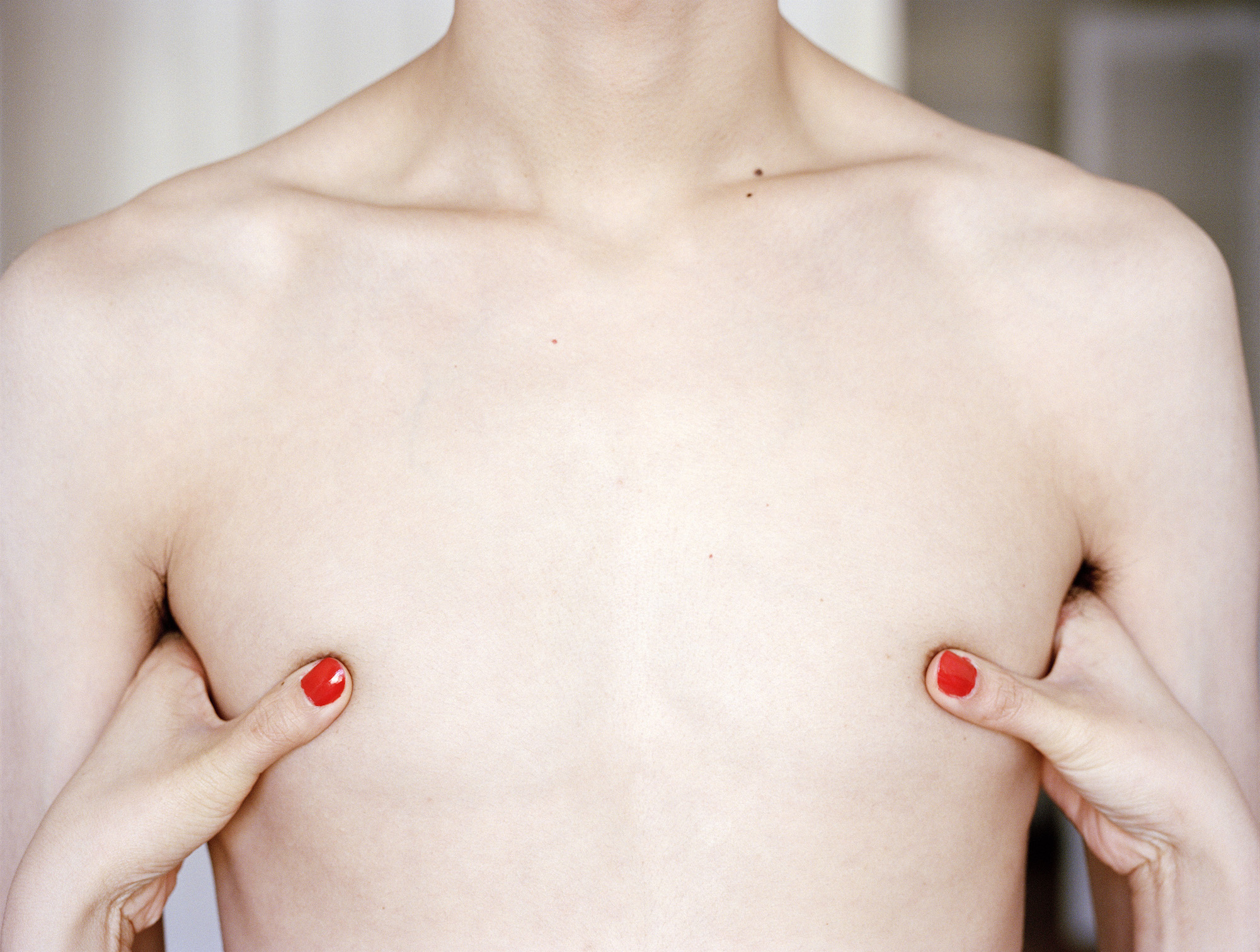 "The purpose of this experiment is to break the inherent relationship model and reach a new equilibrium"
In the Bed Wrestling series, the artist takes precedence over her partner by looking directly into the camera while Moro gazes at her, his body physically below her own. Their block latex costumes unify them while the different colours also emphasise the difference between them. Bright red is used again in Play Station, this time for painted nails that obscure the nipples on the male torso. Liao's shots of inanimate objects similarly carry semi-erotic undercurrents, as well as an emphasis on textural variety, which brings the smoothness of skin into focus when her subjects (typically male) undress.
Despite often making use of domestic spaces to nurture this intimacy, Liao's images are flooded with natural light from the windows that frame her subjects. This connection to the world outside lends the photographs an openness that goes beyond their inherent interiority. In Kiss Exam, the sliding window is thrown open, tree branches faintly visible and the lovers' skin illuminated by the incoming rays. After Psyche Revived by Cupid's Kiss offers the clearest picture of a world external to Liao's choreography, as a Haussmann-style building looms in the background. The artist is seated while a male subject lies subordinated over her knees. Again the wide-open window suggests not secrecy or shame around the act being portrayed, but a definite openness and clarity.
Pixy Liao, Your Gaze Belongs to Me
At Fotografiska, New York, 2 April to 5 September 2021
VISIT WEBSITE