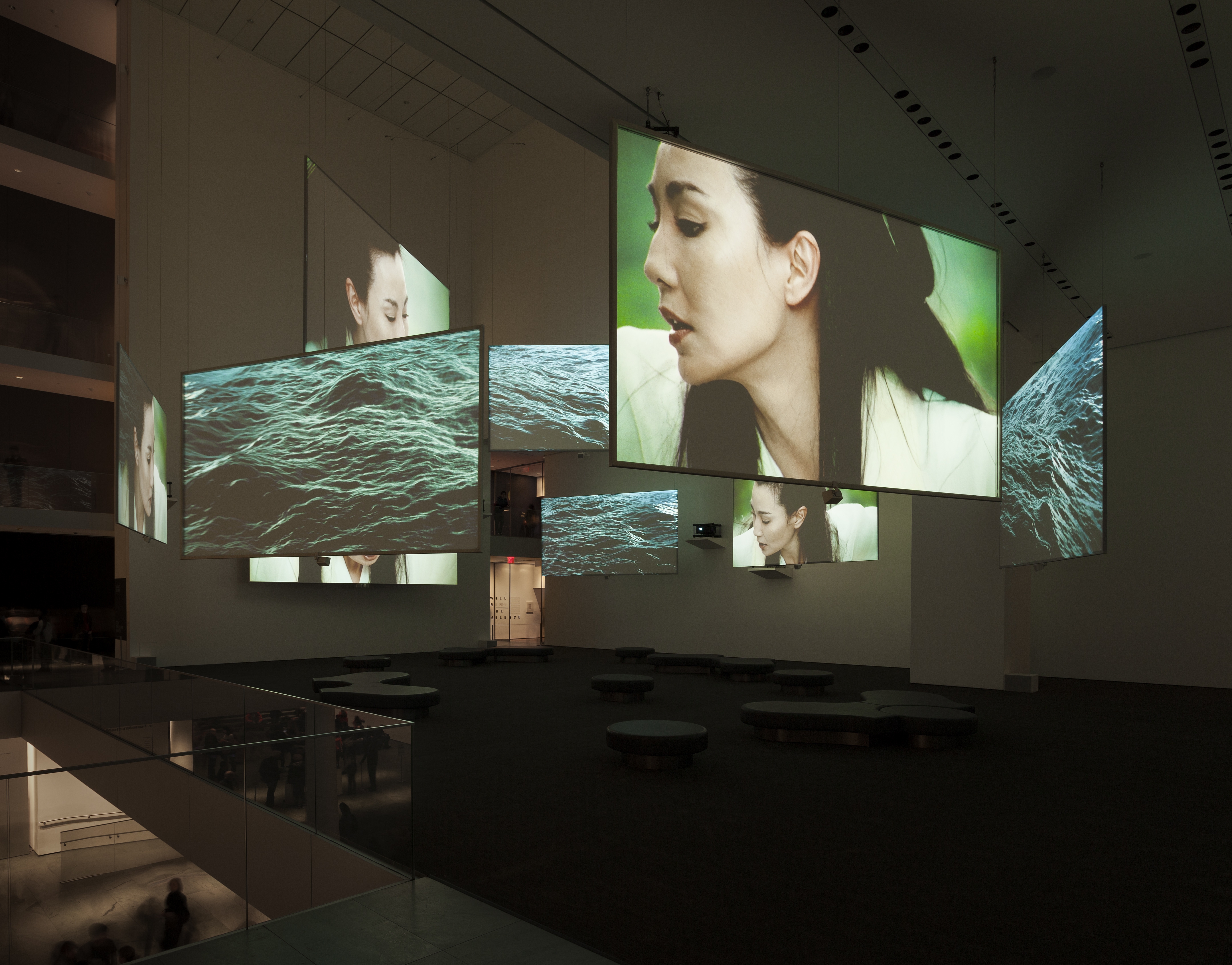 I first saw Isaac Julien's mesmerizing and tragic Ten Thousand Waves at Hayward Gallery in 2011, when the nine-screen film installation had its London preview (opening in late 2010) as part of the gallery's Move: Choreographing You. Within this sprawling exhibition, viewers were invited to walk through the space to see the double-sided screens from all angles, though many sat on the floor in the darkened space for extended periods, while waves crashed and goddesses soared overhead.
"This engulfing work brings together the most compelling aspects of cinema, documentary and art"
The film work includes a characteristic coming together of real-life footage and original scenes shot by Julien. The trigger for this work was the Morecambe Bay tragedy, which happened in 2004, when twenty-three Chinese immigrants, who has been smuggled to England to work as cockle pickers, died on UK shores. Following the incident, Julien invited Wang Ping to England, and commissioned him to write a poetic response—Small Boats—which is read out during the work. A similar cultural exchange happened when Julien travelled to both Shanghai and the remote Guangxi province in China, and following conversations with academics, artists and curators in both countries, decided to shoot a fictionalized journey of the goddess Mazu, who is fabled to have led fisherman to safety, and who originates from the same place as the cockle pickers, the Fujian Province. Mazu is played by Maggie Cheung in the work, and is shown flying overhead, intercut with footage of the storm that ravaged Morecambe Bay and recordings of the emergency services' response, and with further original scenes created by Julien—a reshooting of the classic Chinese film The Goddess (1934). In the scenes created by Julien, the filmmaking techniques are exposed again and again, as green screens appear in place of landscape, and camera crew are seen in shot.