Only in Los Angeles could I imagine being greeted with a skate ramp, fully in use and connected to an organic juice bar, at the entrance to an international contemporary art fair. For its ninth iteration, Art Los Angeles Contemporary (ALAC) hosts juice bar Tropics and their skate ramp installation featuring live performances. Far from conventional, the fair is located in an experimental location: the Barker Hangar at the Santa Monica airport until 28 January. The fair presents a well-balanced selection from over sixty established and emerging galleries worldwide, with particular emphasis, rightfully so, placed on those from Los Angeles.
A fan of emerging galleries, much in line with the city's boom in new spaces and focus on emerging artists, ALAC presents its third edition of the Freeways section, featuring young galleries less than four years old including Los Angeles's own Club Pro and AA|LA as well as a good amount of artist-run galleries such as The Pit and Night Gallery, which includes Claire Tabouret's hauntingly beautiful figurations.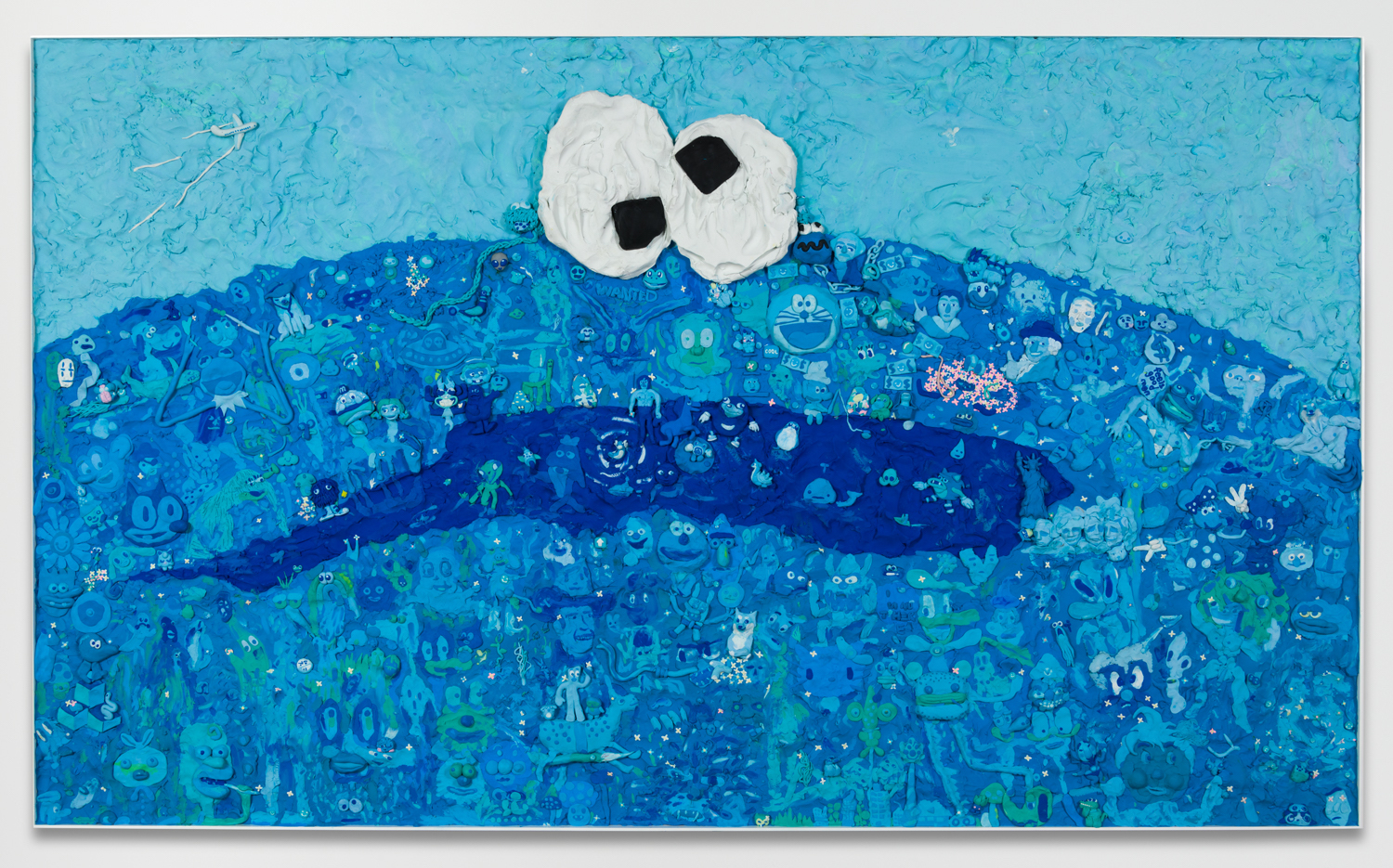 Car, skate, juice culture—one can't leave out Latinx/Chicanx art when considering Los Angeles and its myriad influences. A focus on Latin America and Latinx/Chicanx art is provided in the special issue of the ALAC reader in collaboration with Mexico City-based quarterly publication Terremoto, with particular reference to the ongoing PST: LA/LA, an exploration of Latin American and Latino art in conversation with Los Angeles through various Californian arts institutions. The newspaper can even be transformed into a musical instrument, courtesy of Mexican artist Carmina Escobar's contribution. The sense of community is highly evident in ALAC's supporting programmes and framework of the fair.
One of the bigger galleries to represent Los Angeles, David Kordansky does its part to highlight the radical, with a solo presentation by Betty Woodman. Planned with Woodman prior to her recent passing, the exhibition features three of her paintings and a selection of works on paper. Woodman's paintings play with dimensionality, blurring the lines between sculptures and paintings, combining them and making them interchangeable. Infusing sculptural pieces and ceramics onto cubist-inspired canvases and nearly anamorphic, bodily ceramic creations on paper, Woodman was a revolutionary. The gallery will present a sixty-year retrospective of the artist's work in July later this year.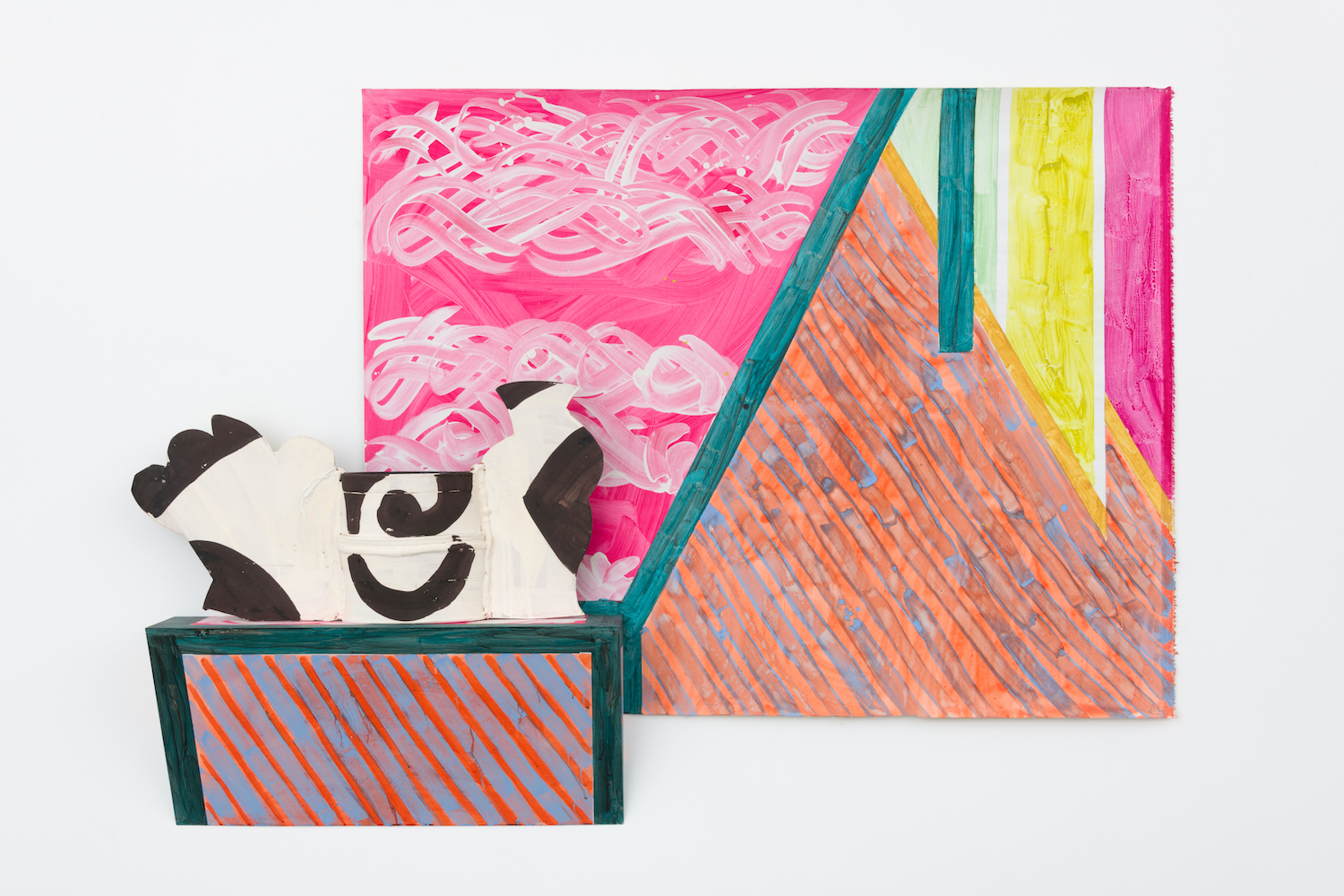 Similarly, Nino Mier's presentation places ceramics, both in two and three-dimensional form, at the forefront. Fraught perspectives and tension are toyed with, bringing ceramic objects to canvas-form in the most fluid and highly satisfactory manner by way of Ginny Casey. Through her dry-brush techniques, and in comparison with the physical ceramics by Bari Ziperstein displayed at the booth, Casey's form-defying paintings make one question the limits of the two-dimensional.
I was also drawn to the large-scale painting by Sayre Gomez at the Ghebaly booth nearby—not just because of the sheer size and dynamic palette, but also the familiarity of the particular local bar depicted. Gomez's paintings often portray closed storefronts in Los Angeles, and this one paints an image of a much-frequented dive bar in Chinatown that was recently shut down. The painting pays homage to Ghebaly's origins as a gallery in Chinatown as well as Los Angeles's alternative arts scene which was centralized in this neighbourhood back in the day. Other works in the booth amp up the experimental and absurd. Candice Lin's pieces, scattered throughout two corners of the booth, occupy an altogether different yet parallel universe. Lin's works often play with the politics of power, particularly race or gender-based, and, most recently, on the idea of ingestion.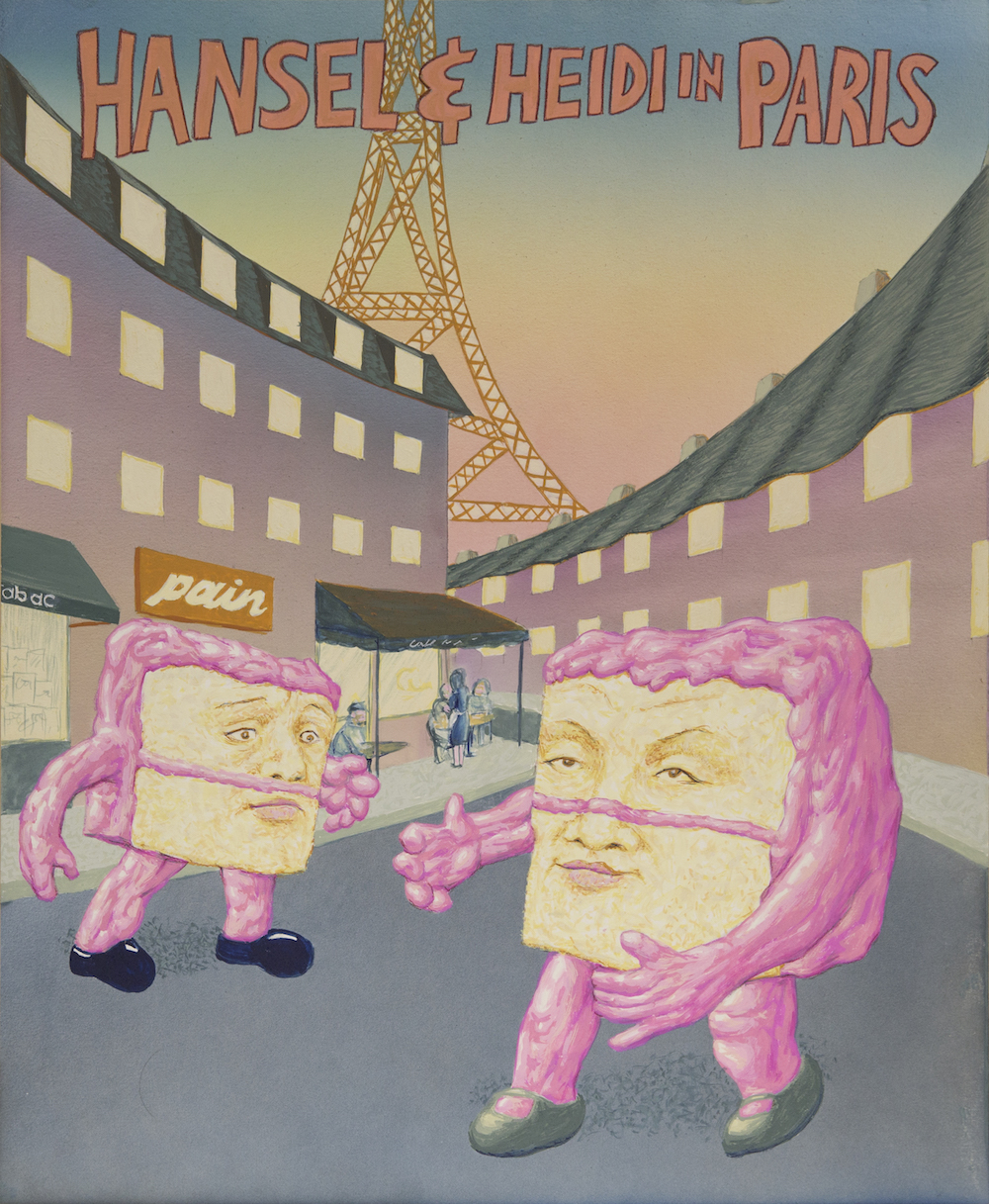 Another gallery who has Los Angeles as a central element to its booth, with a strong selection of the city's artists, is Paris and Los Angeles-based Praz-Delavallade. The gallery is known for introducing LA artists to the European art scene and for hosting many major artists' first shows in Paris, such as Mike Kelley. Over at Honor Fraser's booth is a solo presentation by another Los Angeles artist, Kenny Scharf. As the artist is having a sort of "renaissance" moment, according to associate director Eden Phair, the gallery put together a selection of paintings and sculptures by Scharf. The selection, much like his overall body of work, draws from cartoon animations, outer space, environmentalism and the works are highly influenced by the street art scene he took part in during the 1980s. While known for his paintings, objecthood comes into question in Scharf's work, such as in #4, #22 and #17—all repurposed television sets, shown from the back. Aptly titled and characteristically playful is Objects to Enjoy, a pair of bongs the gallery proudly displays in the booth, functioning as another subtle homage to Los Angeles with its recent legalization of marijuana.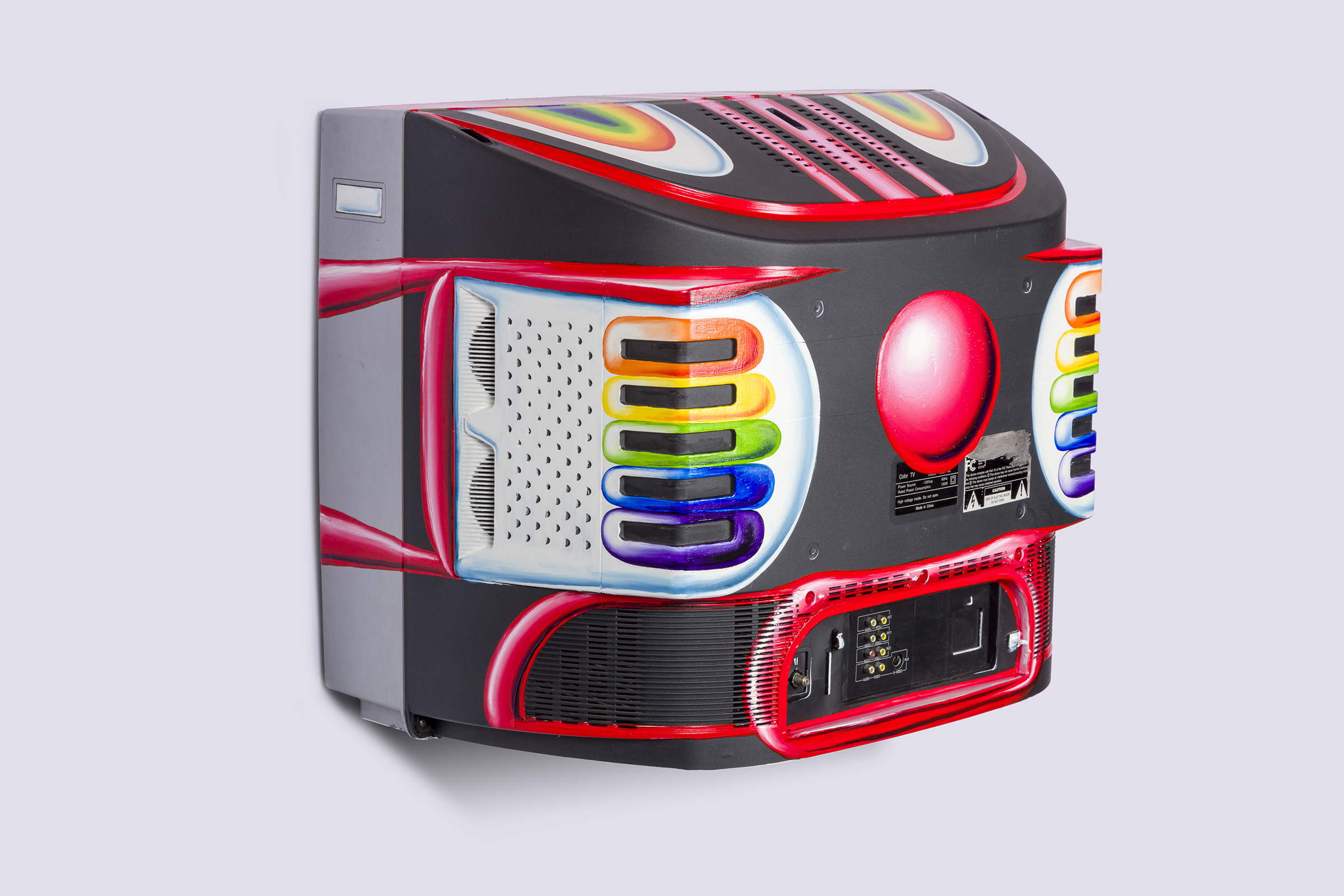 Further along, pink jumps out at the Anat Ebgi booth, and intentionally so as the director Stefano Di Paola points out that the gallery's booth is dedicated to a colour (pink for 2018) for each iteration of ALAC. Featuring works—pink in various ways, moods and perspectives—by Jason Bailer Losh, Nicholas Pilato, Samantha Thomas and more, the gallery used the booth "to connect our supporters in Los Angeles", states Di Paola. It's full of works (such as the brilliant Study for Desayuno II, by Caroline Walker, which depicts a woman lunching solo at the Beverly Hills Hotel) that draw to mind stereotypical Los Angeles scenes.