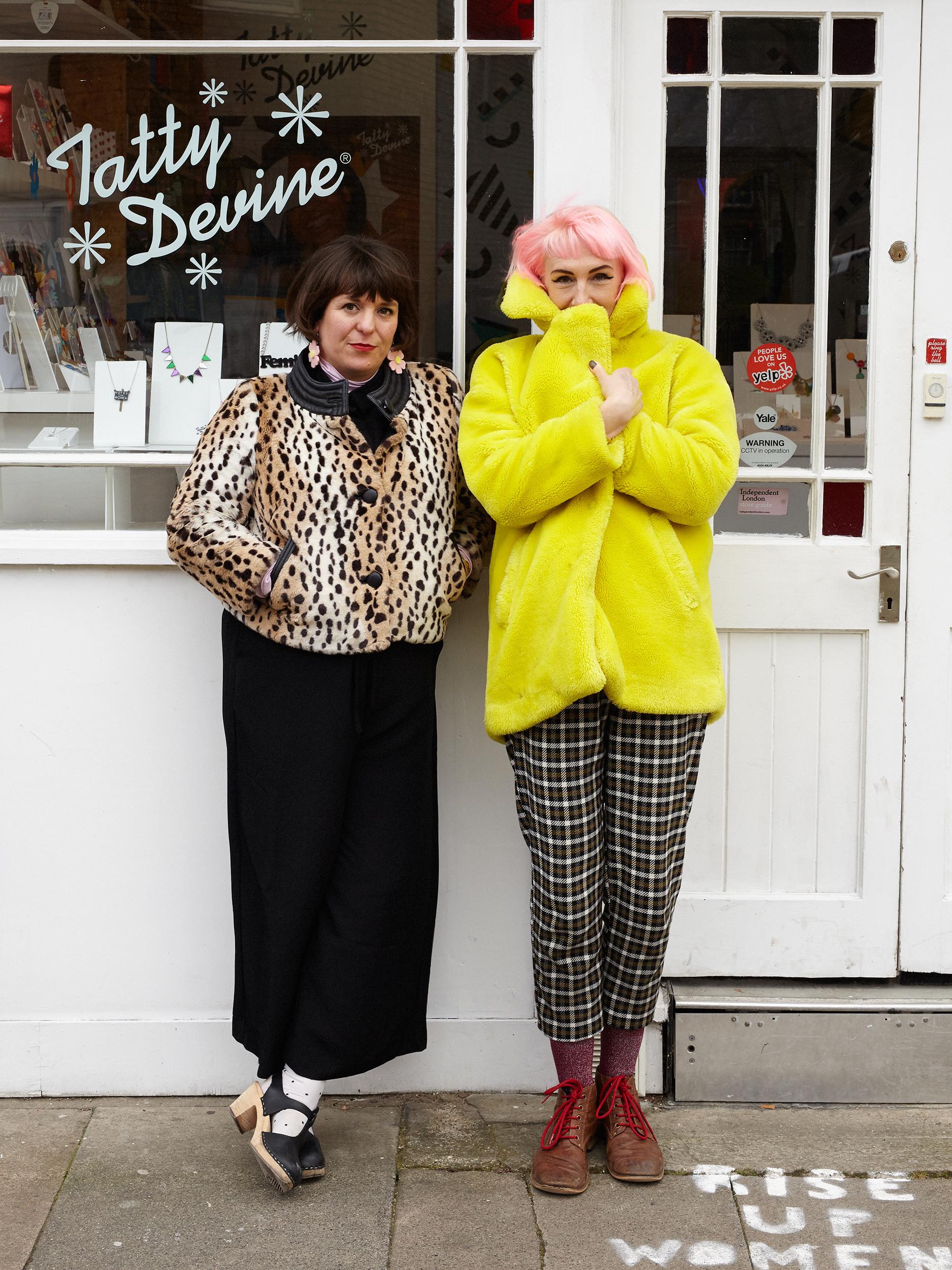 Tatty Devine, comprised of Harriet Vine and Rosie Wolfenden, has been an East London staple for almost twenty years. Its creations were featured on the pages of Vogue's Millennium issue when the pair were just forming the label, and both women have been awarded MBEs for their service to the fashion industry. They didn't enter the creative world through a traditional route, but instead started out studying fine art together at Chelsea Collage of Art in London and initially created wearable, individual items for fun.
For International Women's Day this year they are celebrating six female creatives who have a similarly go-getting mentality, and who have formed a niche for themselves doing something completely unexpected. I headed to Tatty Devine's Brick Lane shop, which also functions as a head office, and which feels like a comforting reminder of the road's creative, playful era, before it became such a tourist hotspot.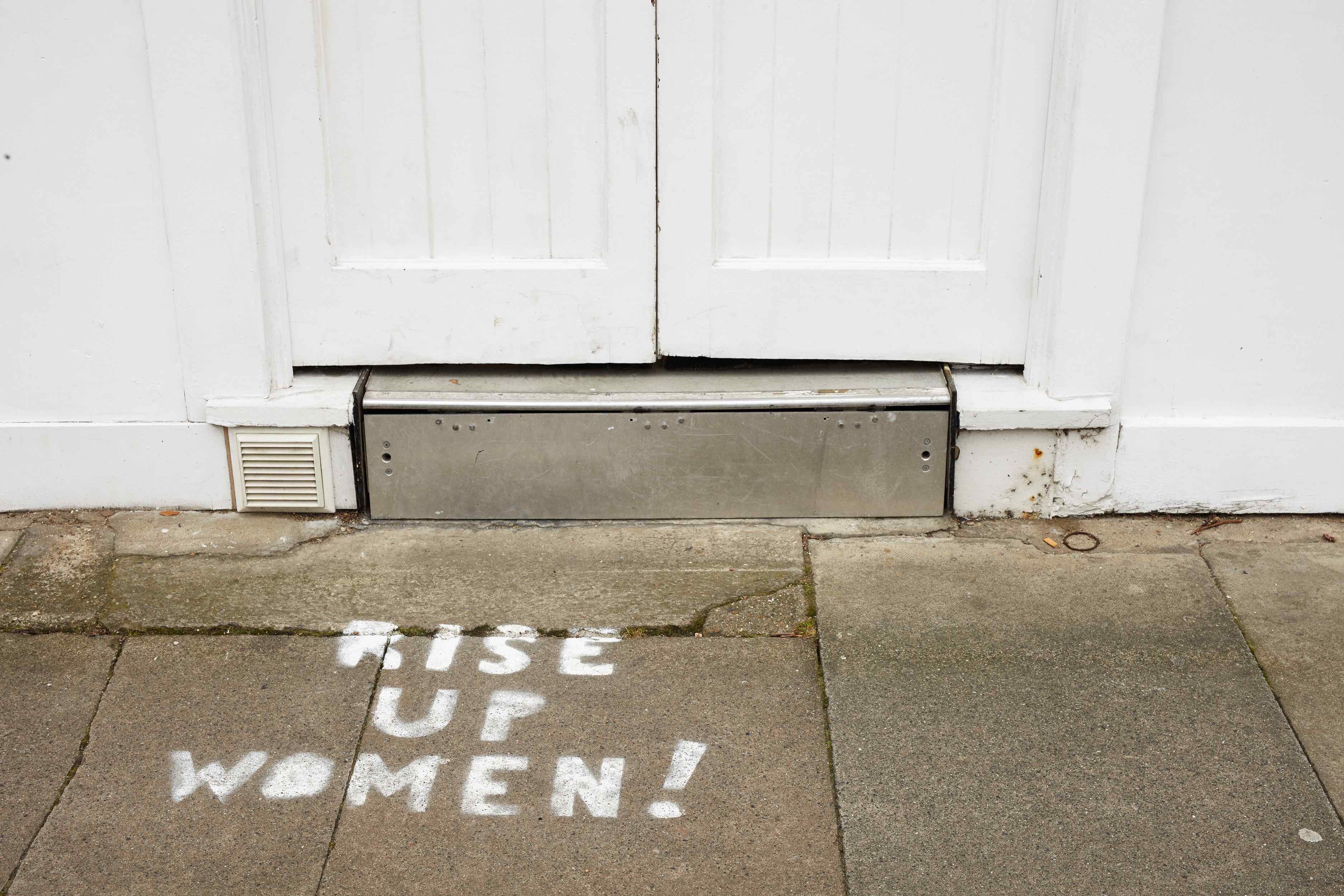 You have a lot going on for International Women's Day. Can you tell me a bit about your plans?
Harriet Vine: This year's going to be crazy! We're taking over the Southbank Centre shop at the Royal Festival Hall. We have a big project called GIRLS GOT IDEAS with an artist called Poppy's Papercuts which celebrates six different women.
Rosie Wolfenden: Poppy came in here probably a little under a year ago, just after International Women's Day, and said: "I don't know about you guys, but I'm a bit gutted I didn't do anything exciting enough for it because it's so important." And we said, "Us too, let's do a collaboration." We thought we should make work about contemporary women. It felt like, for the first time last year, International Womens' Day was really listened to, or noticed, by the mainstream. But all the emphasis felt like it was on women from the past and not the present. We have so many incredible contemporaries, and we picked a selection of women from across different disciplines and mediums to highlight and celebrate. We've got Gemma Shiel who set up and runs Lazy Oaf. We've got Lakwena Maciver who is an incredible mural artist. Also, Rosy Nicholas who makes great stuff; she released a book last year, and she makes props and accessories—she's prolific. We've got Bwalya Newton who set up the Hackney Gazelles (a female basketball team).
There is Rhyannon Styles who has transitioned and was writing for Elle on gender issues; she used to work for us. She has just been working with the UN on raising awareness for their Orange campaign and has written a book called The New Girl. And Marawa Ibrahim who is an artist who does everything on roller skates, standing on her head, covered in glitter. She is one of the most wonderful, talented people in the world. Poppy interviewed each girl and pulled out phrases or words that really summed them up.
HV: All their stories of how much love they have for what they do, or how much love they have for other women, or how annoying blokes were at some point during their career!
RW: Poppy made work, and then Harriet and Poppy worked closely on turning it into jewellery. We're going to exhibit and sell it throughout March, with an emphasis on the WOW Festival at the Southbank Centre.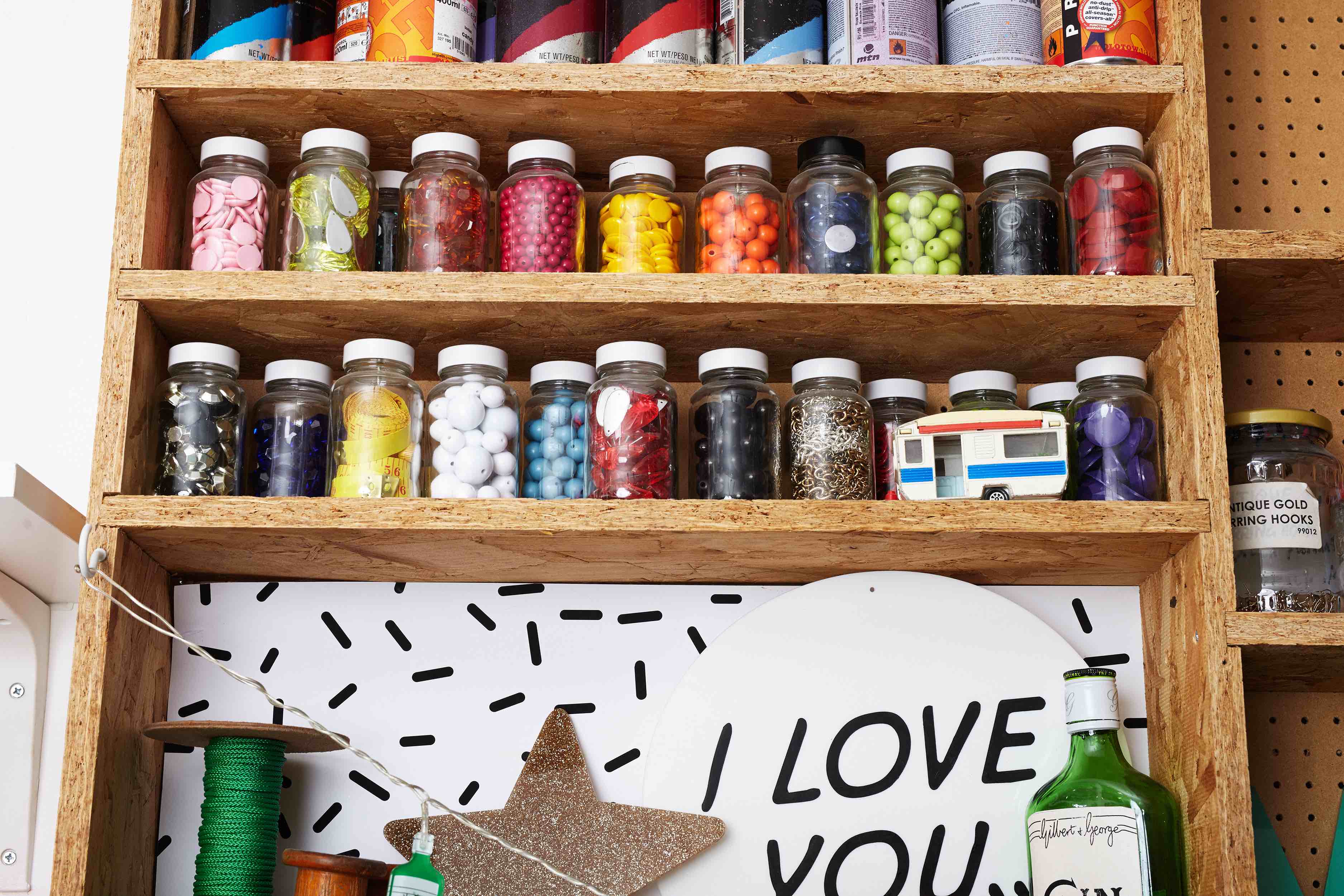 When you were looking for women to collaborate with, did you have any requisites in mind? Or did you already have specific people who you knew you wanted to work with?
RW: Just people who felt exciting.
HV: And fun as well. Someone that you want to know about. Or someone who isn't always put in the limelight.
RW: And someone who's carved out their own niche. I think that's quite exciting when people feel they can do their own thing, which typically sits outside normal controls. They're powerful in their own right.
It's nice talking about "fun" in relation to International Women's Day. The idea has been a very prominent aspect of feminism and conversations about women's rights in recent years, which is very positive. People have always attached anger to the subject, but it being seen as fun and playful is really important too.
HV: It's normal for us as it's how we approach most things, so it feels natural. It's what you want to focus on.
RW: Our ethos has always been to have fun.
Us too!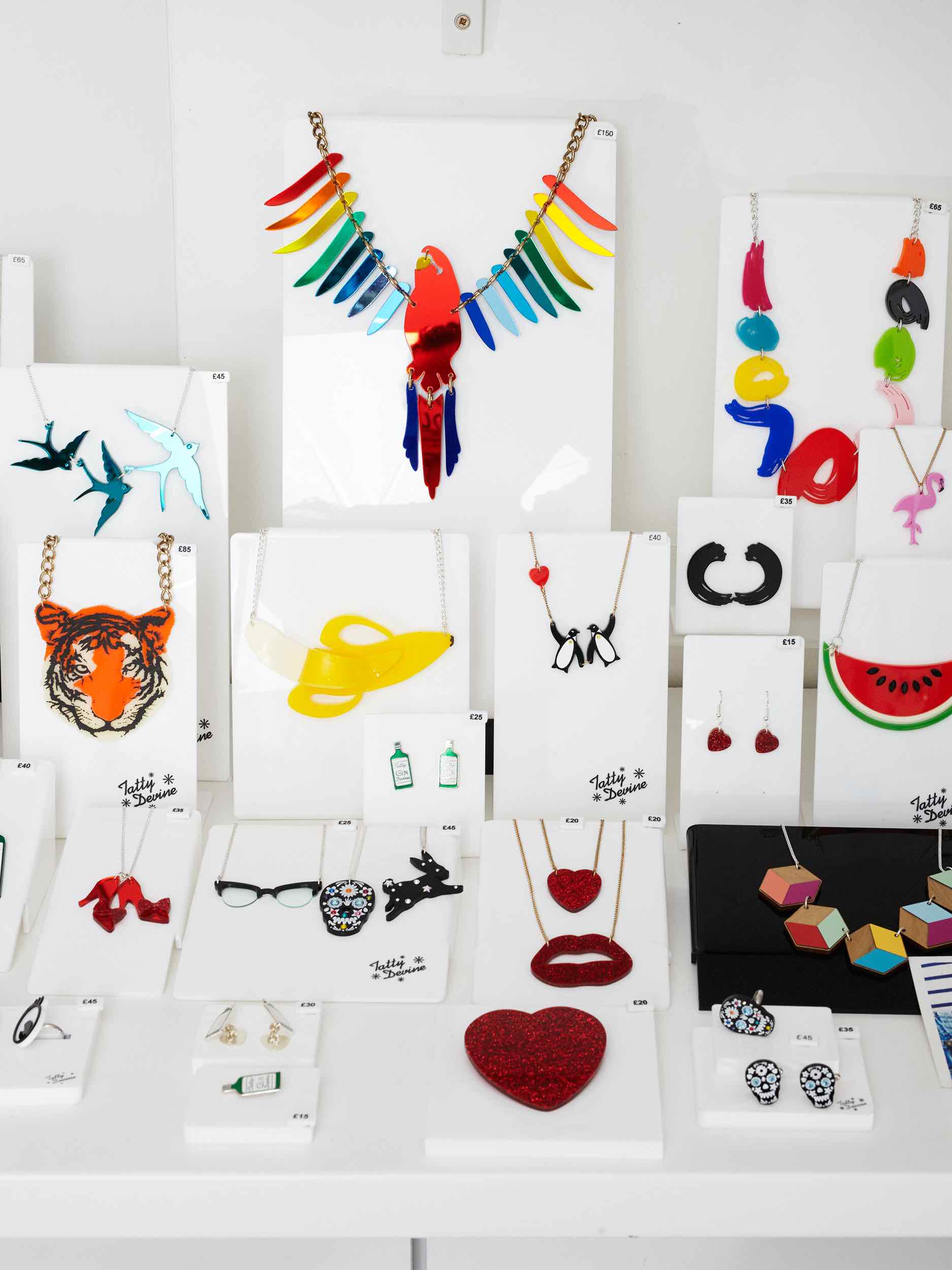 RW: We just want to be positive, have fun and make other people happy through that. When you watch people wear the jewellery, they can't help smiling, and that's a real positive.
HV: It's inspiring. We've carved our own niche out as well, and all the younger girls, it's about putting them in the spotlight so other people can see: She did it, so I can do it. The empowering, mentoring aspect is important too.
RW: It's always amazing to see what inspires you and what you can inspire. When something resonates and makes you realize that there are other options.
HV: And knowing that you don't have to get a proper job! None of those people have got "proper" jobs. You create your own world essentially; it's important to know that you can. Sometimes it's tricky to work that out.
You met at art school. Did your friendship happen quite early on?
RW: Chelsea's quite little, there were only thirty people in painting and sculpture. We met from day one but probably became friends in the second term.
HV: Rosie came to live at my house in Brixton and it was the beginning, really.
RW: They had this back room where the boiler was, which went into the back garden. We found some palettes on the street, found a mattress on the street. We started working together, waitressing in the cafe at the V&A. We started cycling to work together…
HV: Painting our eyebrows pink together. I cut all of Rosie's hair off with the kitchen scissors! Into a Hoxton fin, with a pointy, spiky back.
RW: It was really liberating; we had so much fun. At the V&A we had this immediate synergy. We liked to make things work well. Knowing the right way to do things.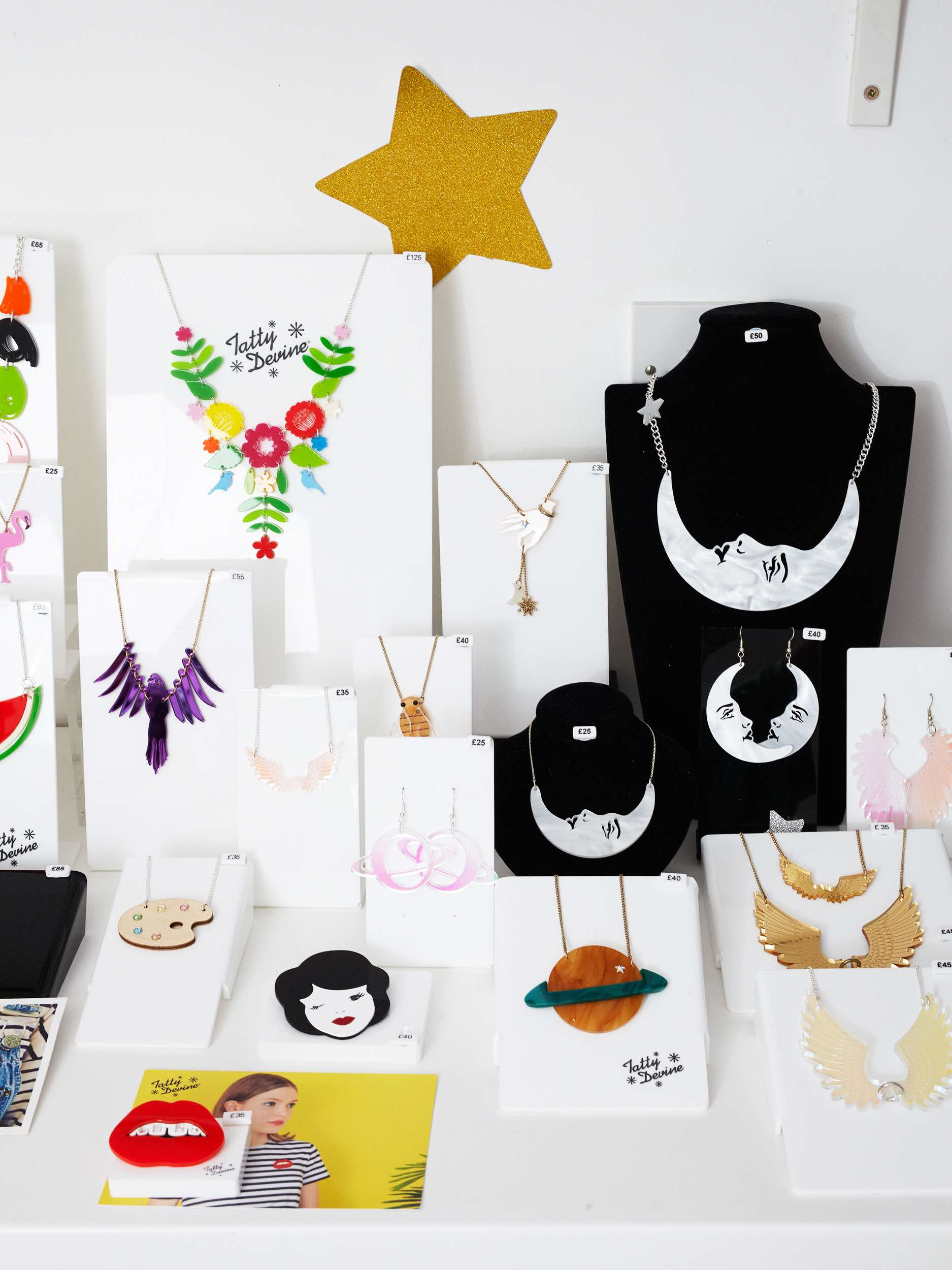 Did you move to East London straight from university? Did it feel like something was brewing creatively in the area at that point?
RW: We moved to Brick Lane in the summer after we graduated. The Vibe Bar was happening, and The Bricklayers Arms. It was really exciting, and people were doing exhibitions and parties in all the empty shops. There were loads of shows in The Old Truman Brewery.
HV: It felt like an art thing rather than anything else—it feels like a tourist thing now.
RW: There were loads of haberdashery shops. There wasn't any internet; you couldn't buy beads online. If you wanted to make stuff you had to physically go there. Brick Lane had every kind of bead and leather.
Did you make work together at university or did it begin after you left?
HV: It hadn't really occurred to me that we could work together.
RW: It wasn't really something anyone did, but we were very inspired by Tracey Emin and Sarah Lucas opening their shop around the corner and that started us on this path, in a way. But when it came to the end of college no one had organized a party, so we ended up organizing it. It was at The Eve Club off Regent Street in Soho, with a light-up dance floor. The whole thing was branded. We sold tickets. It gave us the taste for business.
"I used to read Vogue guiltily when I should have been reading Frieze or something about Duchamp."
RW: Making things happen, I think that's what was exciting. In our final year, Harriet found loads of bags full of leather samplebooks, which we made into wristbands and then started to sell on a market stall. It kickstarted with just making things to wear to go out in. I worked in Steinberg and Tolkien on the King's Road and that was a brilliant place—that was my fashion education, as it were. I'd wear things there that we made. One day I was wearing this thing on my head that was covered in rhinestones. A woman came in and asked where it was from; she was from Vogue and they were shooting their Millennium issue the next week. She asked us to take our collection to Vogue House. We didn't actually have a collection, so that week we made one! The issue features Erin O'Connor, John Galliano… We met Lucinda Chambers and that started a real relationship with Vogue. They'd call and ask if we could make this or that. We weren't making stuff from a commercial perspective; it was just nice…
HV: …to be asked.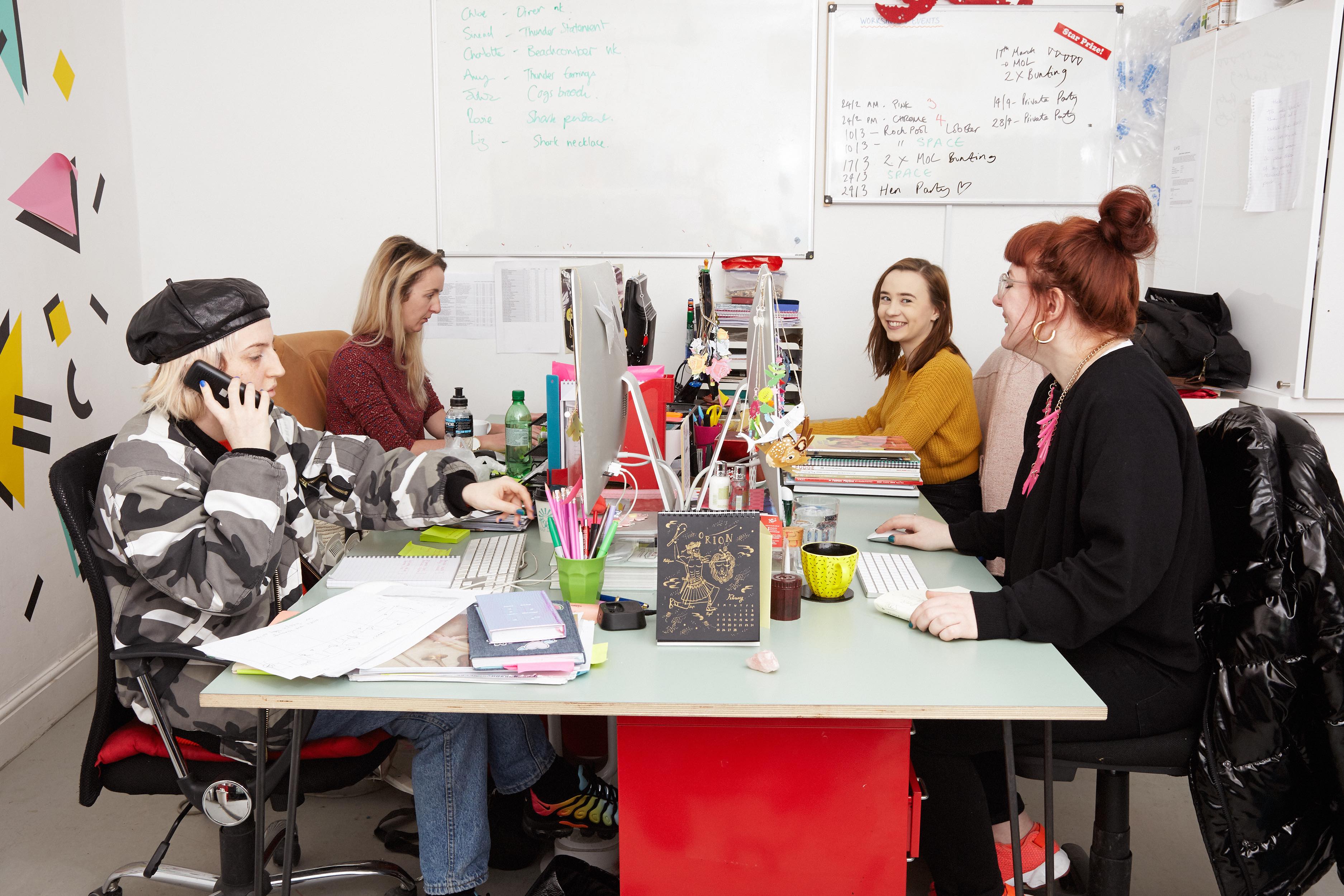 RW: Then we got into London Fashion Week. It was a whirlwind and we thrived on it. We still do today. Exciting things happen, and that's what motivates us.
HV: No one was telling us what to do. We were just making it up as we went along.
You cross over into a lot of different disciplines. Other people who go into the industry have gone through the traditional route of fashion college and learn the "way" things are done.
HV: That mix-up gave us such a reverence. Vogue was for fun. I used to read Vogue guiltily when I should have been reading Frieze or something about Duchamp. It felt really light.
How would you describe the fashion industry in London?
RW: We skirt around the edge.
HV: It's lovely working with the new designers. With Fashion East and some of their designers. The people who do that are always so exciting and excited. Their ideas are so off the wall, and I love working with them. Our goal has always been to make something original, that doesn't already exist, that we want to wear. It's all about telling a story; it's a badge of recognition.
Photography © Tim Smyth