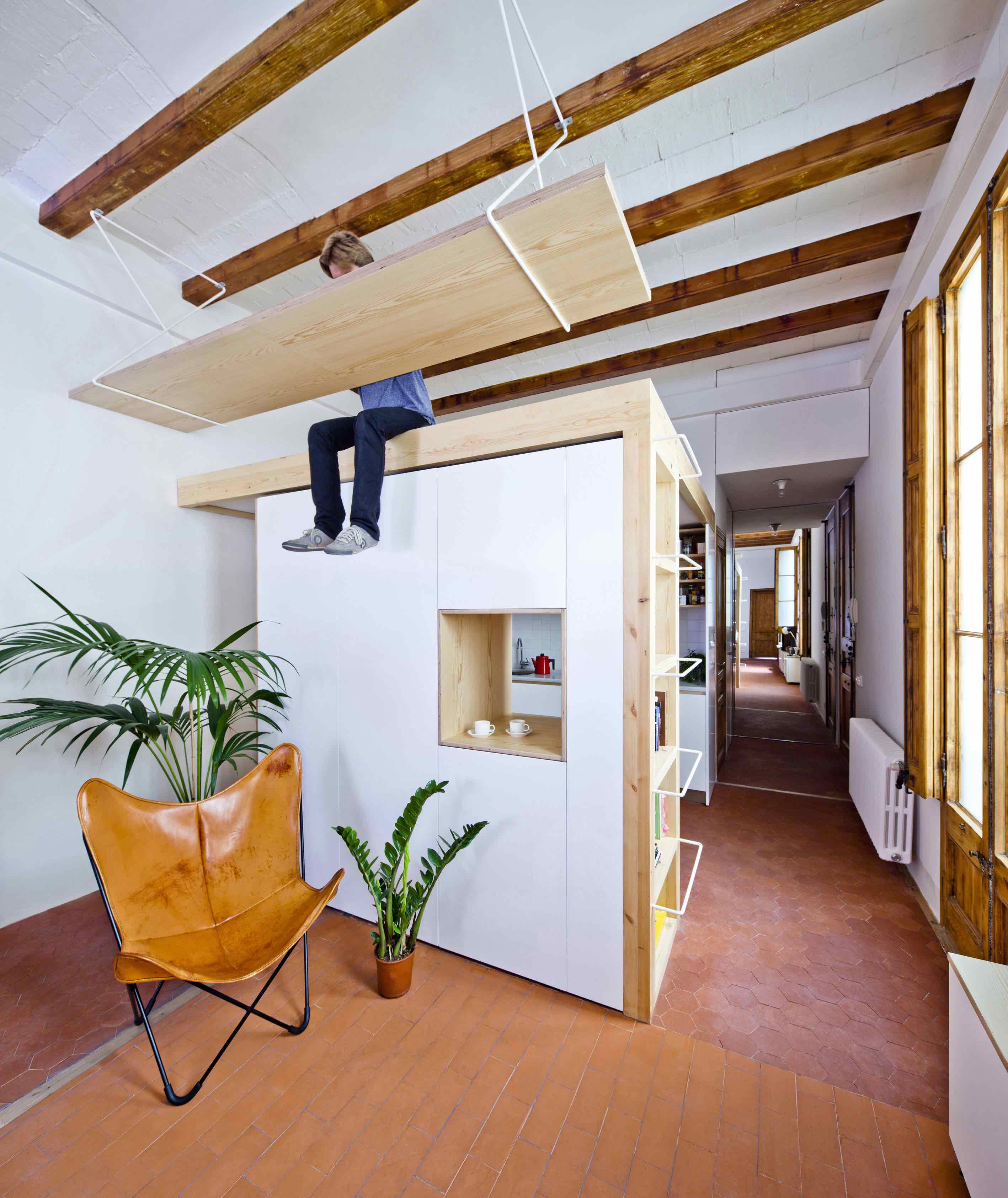 There are plenty of issues that come with working freelance; endlessly chasing invoices, constantly hustling for jobs and having no real incentive to get out of your pyjamas for days on end are just a few. But as more and more of us enter this strange new world of independent employment, creating functional workspaces within the home is becoming a legitimate concern (because let's face it, there's only so long you can hog the plug sockets in your local café).
Homework, a new book edited by design curator and editor Anna Yudina, celebrates some of the most high-end, aspirational forms of domestic-cum-professional spaces, whether they be a single tiny, collapsible table or a fully integrated, top-of-the-range loft conversion. The book is arranged across five themes, comprising of antonyms such as "Static/Mobile" and "Horizontal/Vertical" which allude to the growing conflict of dual-purpose spaces and often increasingly complicated living scenarios. Each chapter features predominantly bespoke designs that artfully combat professional and domestic needs, whether it be a small niche for a laptop or a state-of-the-art kitchen, though it could be argued that at least the first section is more generally devoted to stylish space-saving solutions in bizarrely proportioned properties, as opposed to specific home-working scenarios.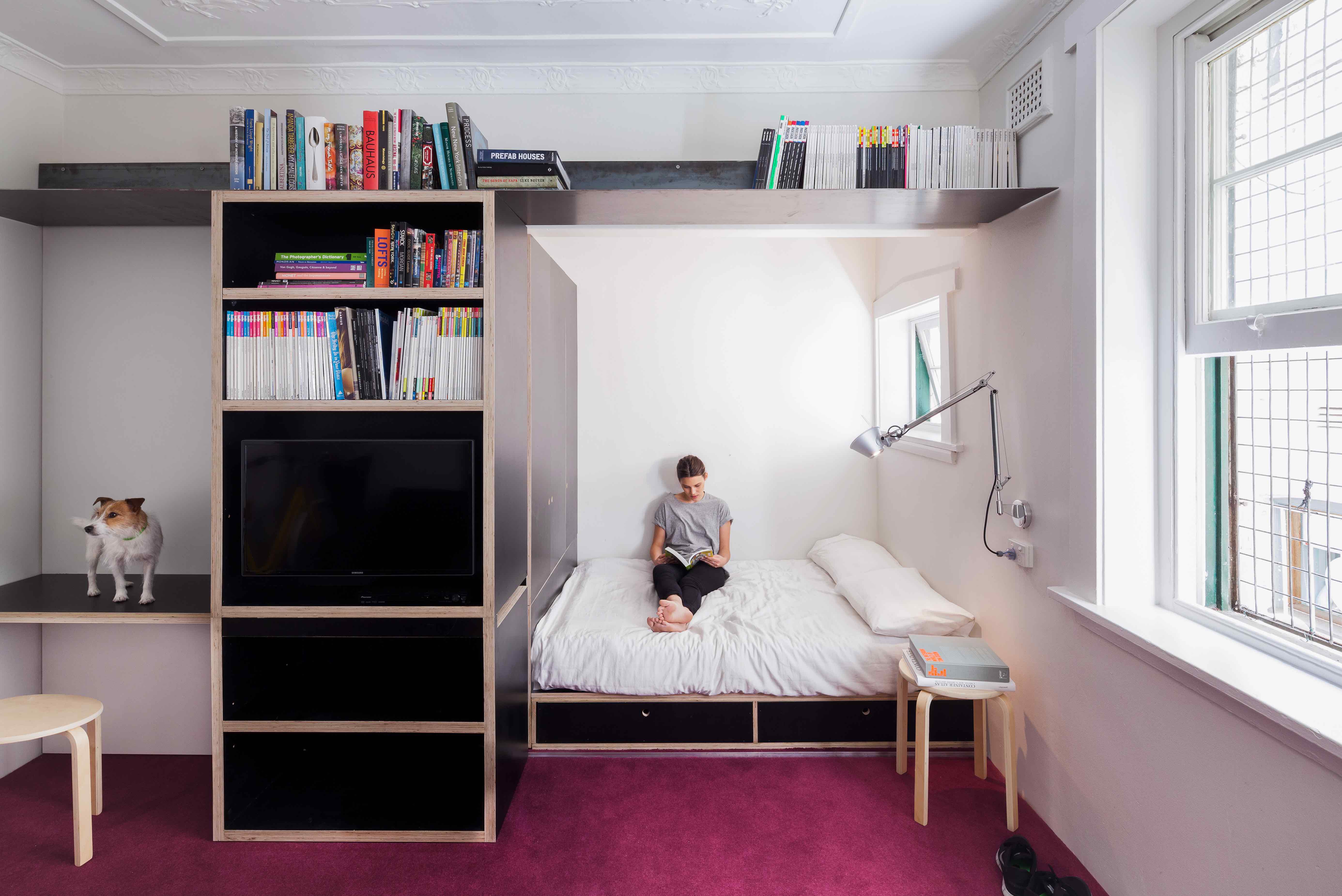 Each double-page spread is devoted to an individual project created by leading architecture firms from around the world, so it is no surprise that there is an assault of beautifully rendered, minimalist lifestyle scenarios, including a pretty preposterous image of a woman reclining in an elevated bathtub, while sipping on Veuve Clicquot. This could become slightly tedious, were it not for the odd injection of "real" living, illustrated by an occasional dinner party or artfully shambolic book collection, coupled with accounts of clients who need flexible live-work spaces to accommodate warring siblings or overbearing parents.
Yudina refers to the new ways we are all using our homes, with electronic devices leading to more nomadic existences and multiple usages becoming the norm, but the idea that most freelancers or independent business owners are inhabiting Los Angeles lofts or even Islington flats is reasonably absurd. So naturally, on first glance, it is clear that this book is something of a fantasy, where ergonomically satisfying modular units carve out dining rooms and studios, and a recurring fetish for bookshelves used as stairs and ladders make themselves apparent. There's no arguing that most of these living solutions reside in properties most of us could only dream of, but that doesn't mean that ogling them isn't great fun.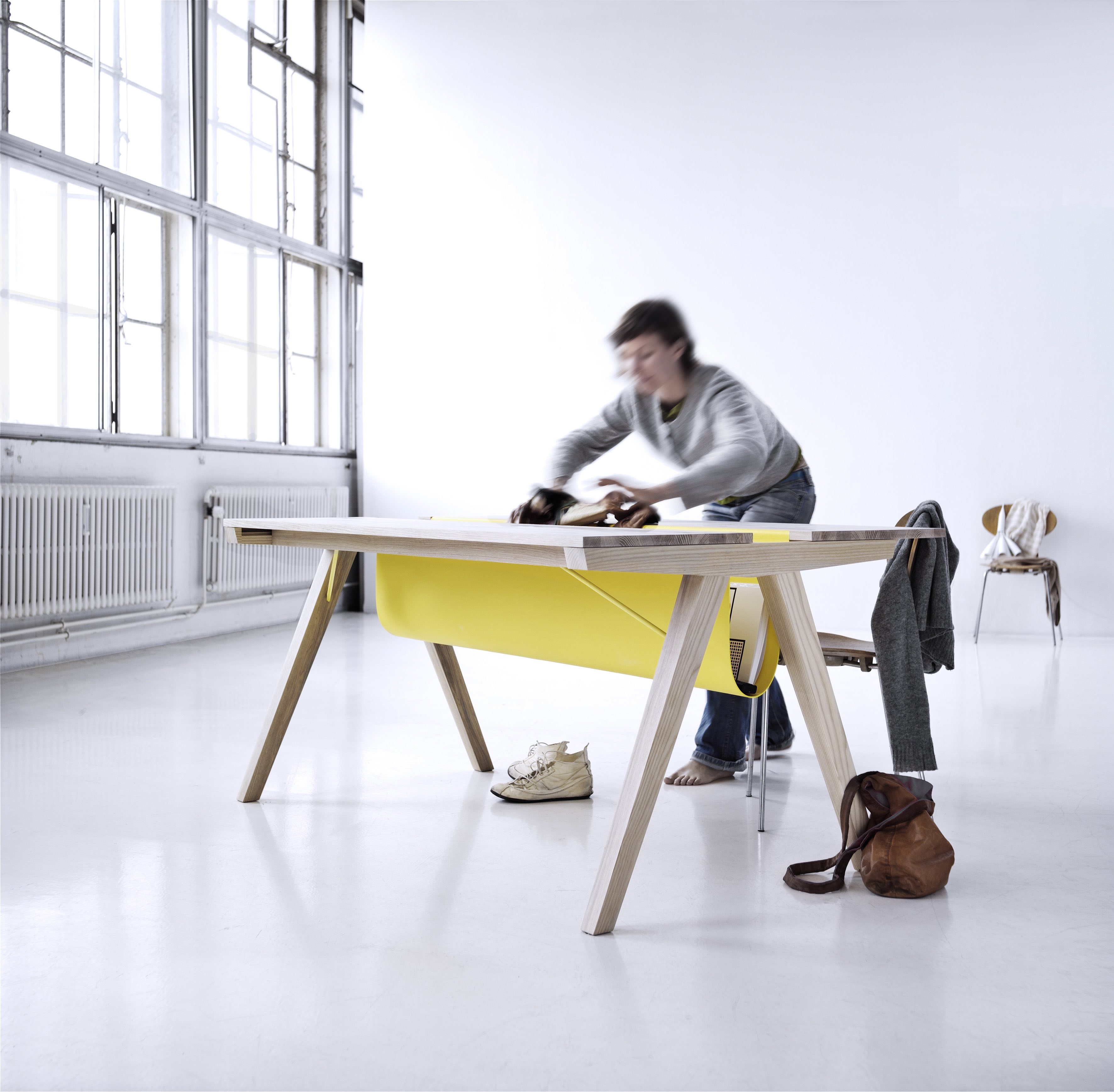 What is more of a surprise is the allure of smaller, accessible work solutions that seem somewhat attainable. For example, the Balkonzept, designed by Michael Hilgers, is a canary yellow alfresco desk and plant potter that hooks onto a balcony railing for impromptu outdoor work sessions, a solution that is joyful and aspirational, especially as it doubles up as a summertime bar. Likewise, the Borrod table uses a simple, flexible folding method to hide clutter at the end of the day, calling an end to balancing your bowl of pasta on a stack of unfiled papers or manically shoving work supplies into a junk drawer. A substantial array of wall-mounted fold-up desks and bed-cum-working stations are also satisfying, but I can't help but feel that they would easily become hazardous or at least a total mess in the average household.
The final chapter, "Integrated/ Detached" negates this problem entirely by showcasing disgustingly beautiful stand-alone studios and purpose-built properties that promise to create a "perfect living environment quietly waiting to be found," according to architects Masahiro and Mao Harada. These include a special rehearsal room for a professional cellist, a Shadow Shed designed for a London-based psychiatrist who wanted to receive clients in the day and practice yoga in the evenings, and an asymmetric Writing Pavilion designed for "immersive solitude" in a Brooklyn backyard. These stunning bespoke structures are the ultimate dream for most home workers––a retreat without actually retreating anywhere.
Homework has done a great job at balancing the highest forms of design porn with some inspirational titbits, which will have not only freelancers, but anyone who needs a small professional space, mentally rearranging their living room. For me, as I sit at my kitchen table surrounded by laundry and last night's leftovers, the idea of a bespoke writing annexe might be far-fetched, but buying a Balkonzept is not entirely unfeasible. I just need to get a balcony first.
Homework: Design Solutions for Working from Home
Out 8 March, published by Thames & Hudson
VISIT WEBSITE