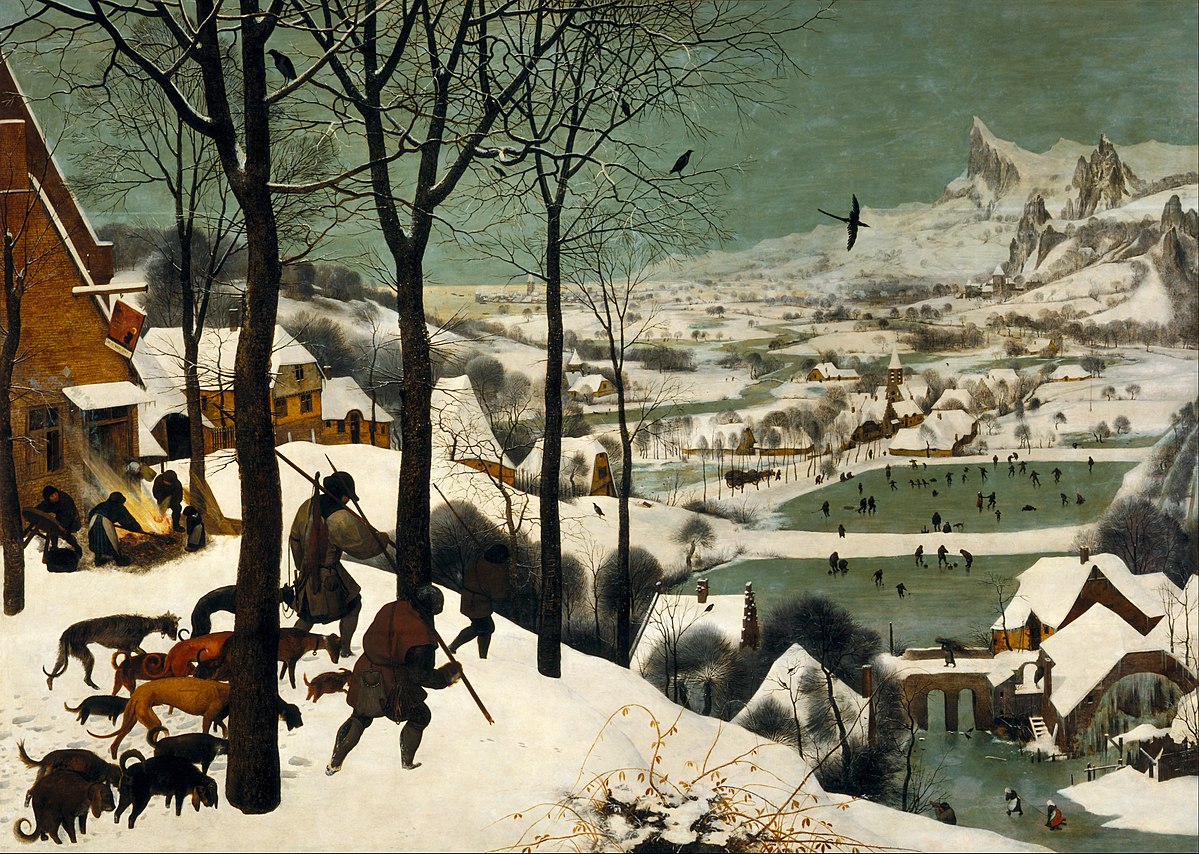 When I was a child, I was impressed by the number of Christmas cards my parents received. I can recall being especially struck by the large cards that reproduced, with what seemed almost indecent sumptuousness, famous paintings of festive scenes. Of course, that's not quite how I thought of them at the time: this was my introduction to, for instance, Pieter Bruegel the Elder's The Hunters in the Snow, and when I later saw the original, in Vienna, my reaction was along the lines of "Oh yeah, it's that Christmas card design."
Another staple was what I am now able to identify as Winter Landscape with Skaters, which hangs in the Rijksmuseum. I probably saw it a dozen times before I checked who the artist was—and to this day the name Hendrick Avercamp is simply one of the ornaments of Christmas, scarcely less of a seasonal fixture than crackers, mince pies and sulphurous Brussels sprouts.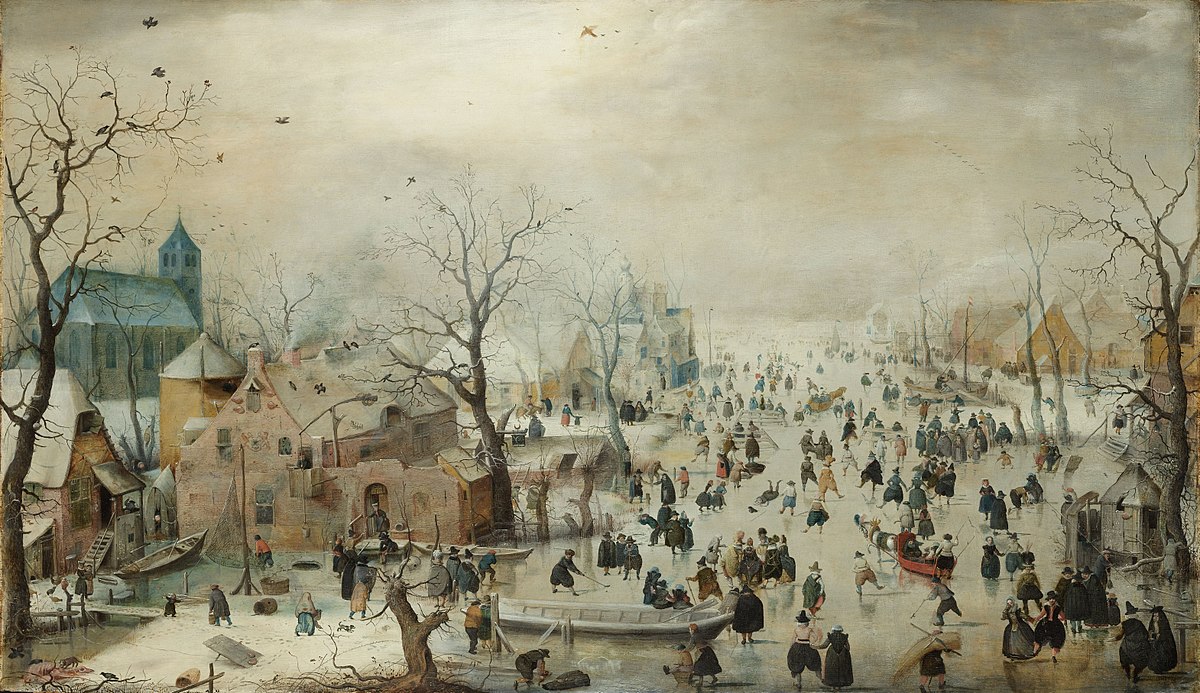 Many of the cards I admired as a child featured religious scenes of the kind invoked by Christmas carols: "Away in a Manger", "While Shepherds Watched Their Flocks by Night", "Hark! The Herald Angels Sing". But today only a small proportion of the ones displayed in our sitting room illustrate sacred subjects, and when I picture a slightly older version of my daughter Athena, curious about the reasons for the season, I can see that if our Christmas cards informed her view, she'd think it was all about robins and rib-sticking food.