What We Learned This Week
This week, music and visual art once again have found themselves entangled, as a Vogue Paris cover shoot of Rihanna has come under fire from the artist Mickalene Thomas. The image was taken by Juergen Teller, and a debate has been underway about similarities between his shoot and the work of Thomas. "Mickalene has earned the right to be recognized and commended for her ground-breaking contributions to contemporary art and visual culture," the artist's gallery, Lehmann Maupin wrote in a statement, "and for a signature aesthetic that she has been cultivating for decades. As Mickalene's long-time gallery and advocate, we vigorously stand by her in defending the originality of her work."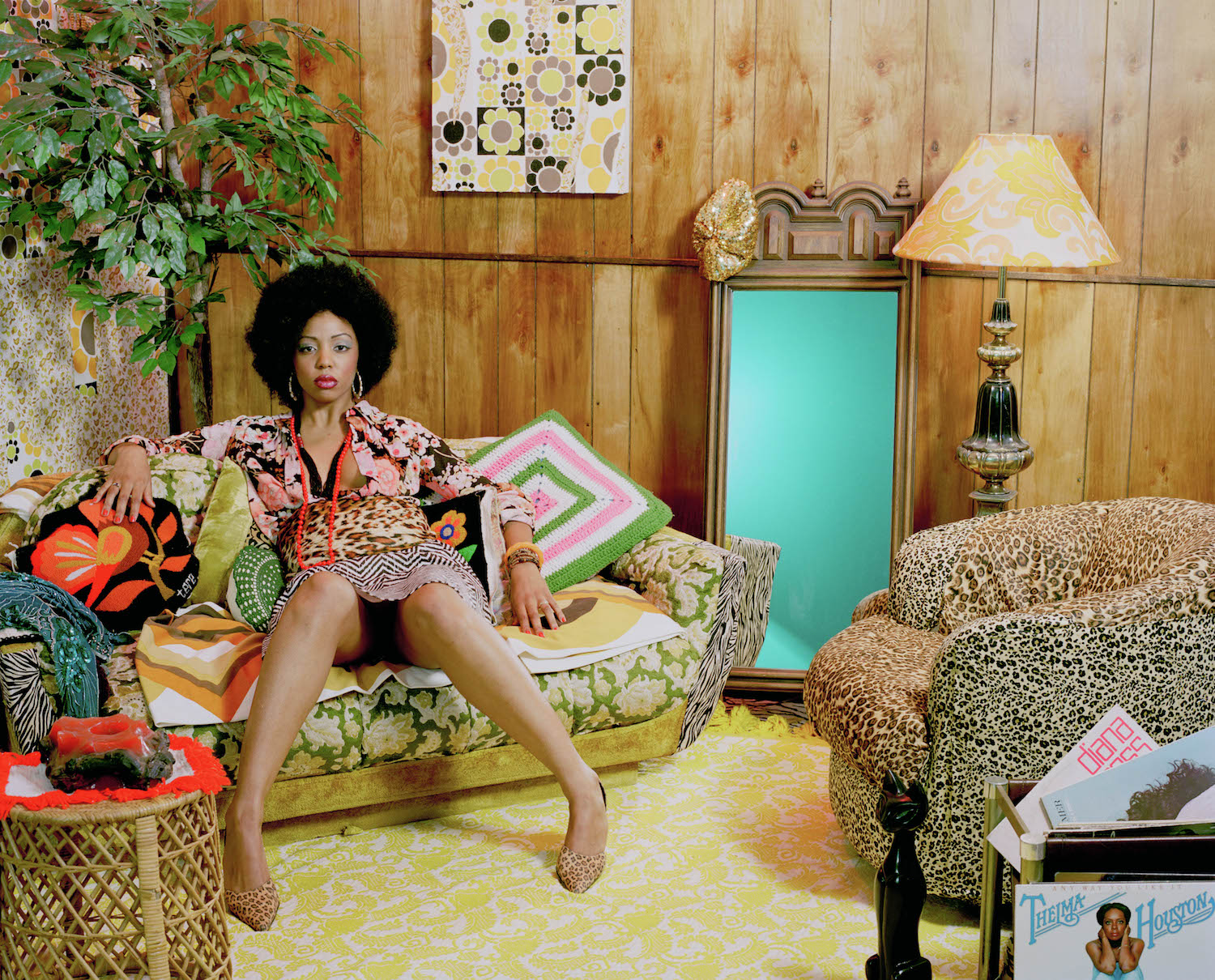 Are you deeply offended by the work of Peter Paul Rubens? You should be! According to Facebook's censorship guidelines, it is just too naughty for public consumption. This week, The Flanders Tourist Board wrote an open letter in protest of Facebook's rather bonkers censorship policy. The policy has, led to their ads being taken down because of the inclusion of the painter's work The Descent from the Cross. "The bare breasts and buttocks painted by our artist are considered by you to be inappropriate," read the letter. "Even though we secretly have to laugh about it, your cultural censorship is making life rather difficult for us. After all, we want to use your platform to promote both our Flemish masters as well as Flanders—because art lovers use Facebook too."
Up in Edinburgh, the city's month of arty activities has begun, as Edinburgh Art Festival and surrounding shows opened ahead of the mammoth Edinburgh Festival Fringe, which kicks off in earnest next week. Edinburgh Art Festival has more of a visual arts focus than the Fringe, with Tacita Dean and Emil Nolde included this year. Not all have been fans of the city's visual arts events though. "The visual art of Orson Welles has never been exhibited before," writes Jonathan Jones for the Guardian, about Welles's current show in Edinburgh "and that's because it isn't really art." He later asks, "Where's the wild spirit of spontaneity that makes performance at Edinburgh so special in the plodding art festival?"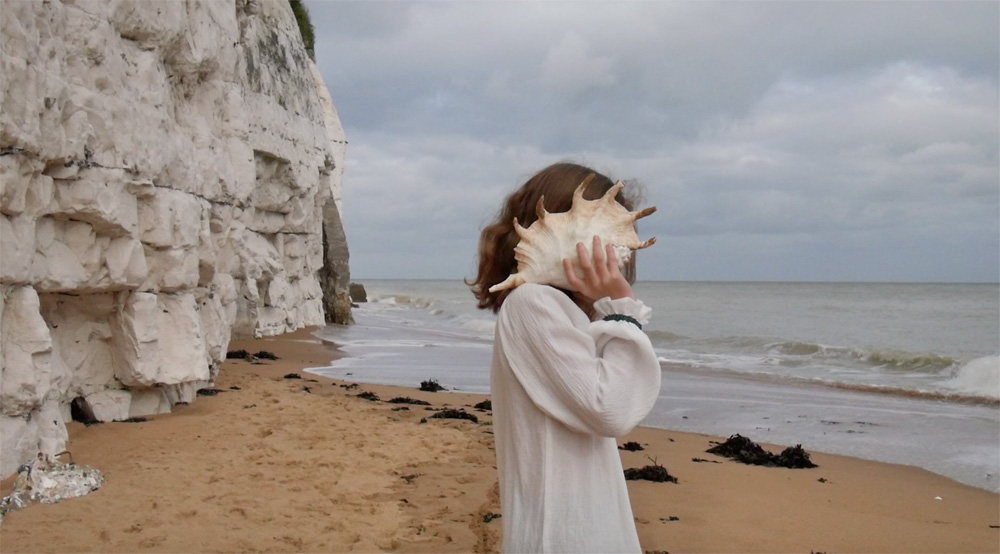 In Beijing, two galleries were given a measly two weeks' notice to move out ahead of their building, as it is soon to be demolished. De Sarthe Gallery and X Gallery are both currently housed in the Caochangdi district, which is a busy area for galleries and cultural activities. "Rumours have circulated for several years that Caochangdi, Beijing's largest art cluster after nearby 798, faces an uncertain future under the capital's gentrification plans," writes the Art Newspaper. 
Christie's are having a great week—they announced record half-year sales. The auction house has totalled £2.97bn in sales in the last six months, which is 26% up from the previous year. The mammoth Peggy and David Rockefeller's collection auction in New York this May has been cited as a big contributor towards these numbers, pulling in £614m alone. Online auctions took a particularly notable leap this year, up 40% from 2017.
Exhibition of the Week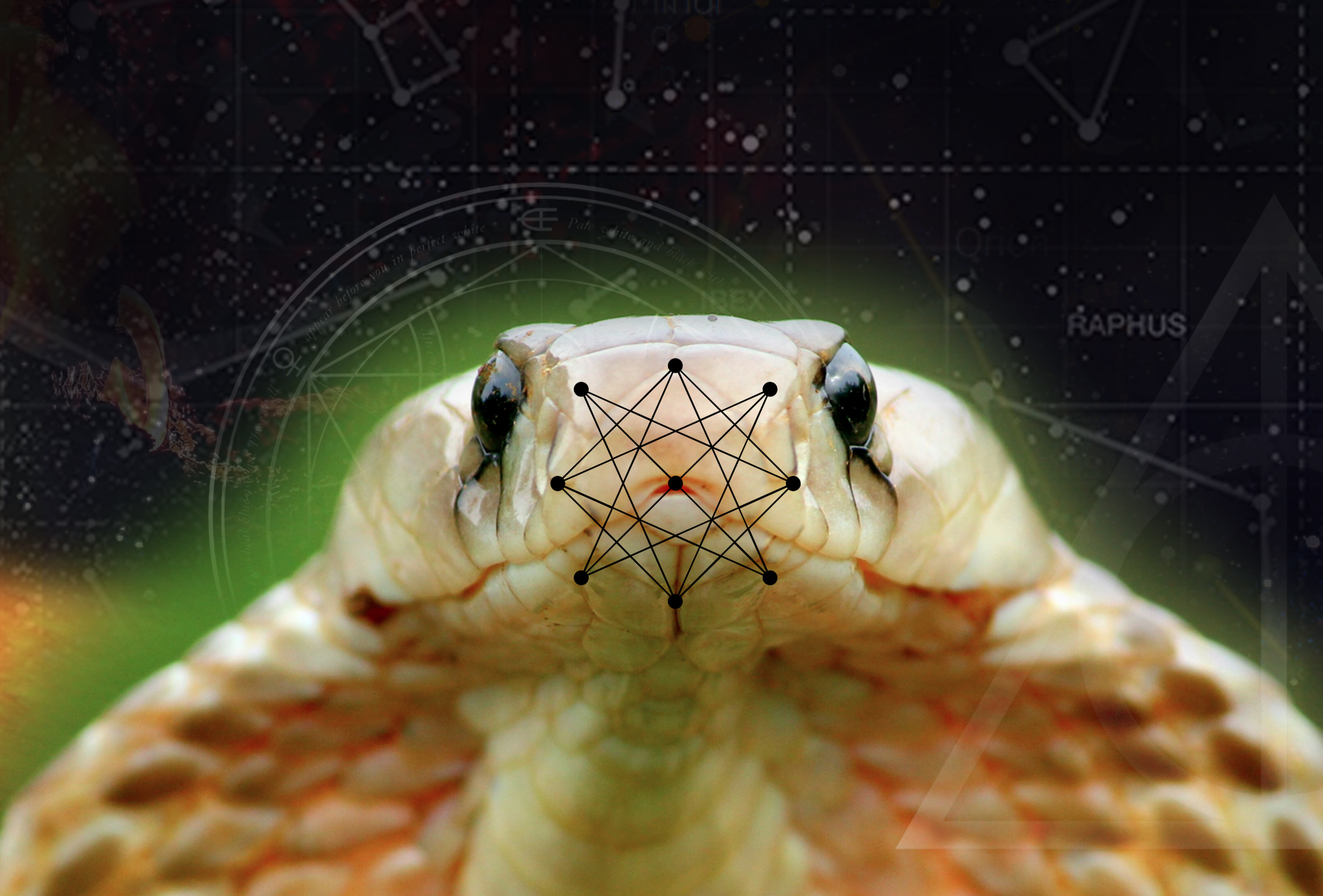 Joey Holder – Adcredo: The Deep Belief Network at Quad Gallery, London
Acredo, Joey Holder's film project, looks at the way in which belief systems are formed online, and the ideologies and fantasies that spring forth from digital communication systems, which are easy to manipulate. "We live in a time of hyperpolarization, where we think that people with different political or religious beliefs live in different worlds," Holder wrote for Elephant earlier this year.
Quote of the Week
"Pride is dignity. Pride is joy. Pride is being worthy. Pride is respect and understanding"
Ryan McGinley discusses his recent body of work, Spirit of Pride
Instagram Account of the Week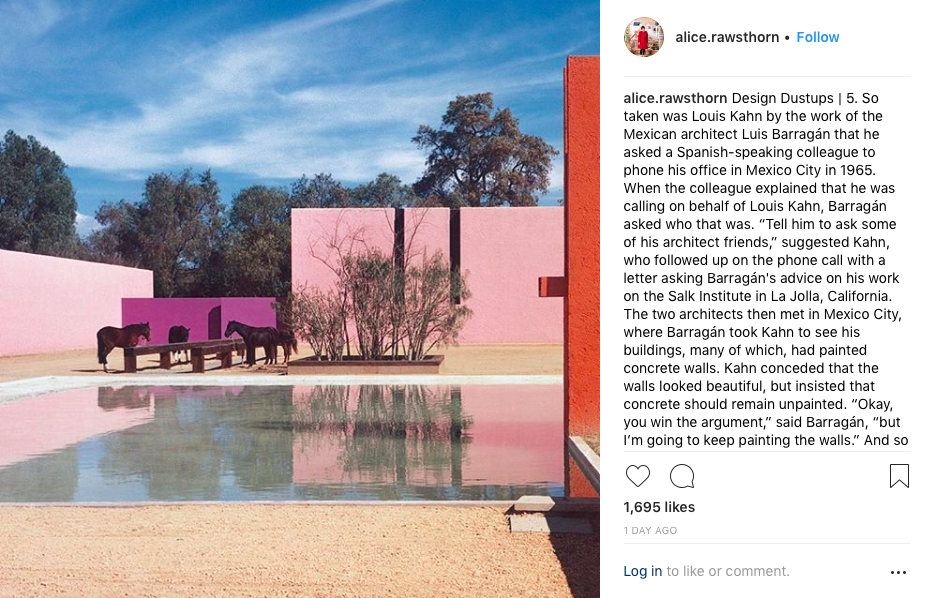 Alice Rawsthorn (@alice.rawsthorn)
The Instagram feed of prolific design writer Alice Rawsthorn is as educational as it is pleasurable to scroll through, offering a design-led perspective on things from record sleeves to brand new museum extensions—and everything in between. While the platform is primarily a visual one, Rawsthorn accompanies all her posts with extensive explanatory captions, where a sense of her direct, articulate writing can be seen. It's a winning formula.