It's that time of year! We hate to break it to you, but December is almost upon us and panic-buying season is well and truly open. Please, don't succumb to making Amazon purchases at random on a dark winter's night, only to regret it the next morning and never, ever collect from the locker. We've all been there. Let's not go there again. This year, it will be different.
To save you from the horrors of aimless online browsing, we have put together a gift guide to ease you through these difficult times. From specialist sketchbooks to the best artist editions out there—and a David Shrigley mug to boot—you're sure to impress even the most demanding of friends and family.
Stationary Galore
£12
This simple yet playful stationary piece adds a splash of colour to any space and makes organizing that much easier. For the neat freak in your friendship group.
£3.85
Looking for something classic and useful? These drawing inks by Winsor & Newton comes in twenty-six different colours and can be mixed and overlaid to create new effects and shades.
£7
This bundle of postcards and a special Christmas card by London photographer Maisie Cousins will have you looking at food (and maybe Christmas dinner?) in a new way. Give the gift of art in miniature form.
Sketchbook for Artists and Illustrators
£12.95
In an increasingly digital world, creative professionals still rely heavily on paper in their day-to-day lives. This sketchbook provides the tools to increase productivity while giving the space and flexibility to get those creative juices flowing freely.
€22 / £20
Our reasons for loving this little guy are already obvious, and it is clearly is based on the classic Eames Elephant. A great gift to make an office space feel a little more like "you".
£19
Bornn is the name and multifunctional is the game. This hypnotizing tumbler/pen pot/toothbrush holder defies definition. Hand swirled by artists using fifteenth-century techniques, one thing is for certain: this heavy gauge steel isn't going anywhere.
Set of 3 Memory Pocket Notebooks
€14 / £12.43
Ready for when inspiration strikes, these little pocket notebooks (dotted, lined, and blank) fit perfectly in that little inner pocket of every bag and jacket.
OHTO Horizon Mechanical Pencil
£6.75
A smarter pencil for a smarter work day. Coming in a wide variety of colours, cult Japanese brand OHTO's pencil includes a "double-knock" feature to help prevent pocket problems.
£4
Make those to-do lists and reminders posted around the computer more interesting with these fun shapes and sizes. A dependable little gift.
Artist Originals
£343
Watching time go by has never been more interesting, nor so inlaid with meaning. The melting ice cube and cherry symbolize mortality and sensuality, while the composition alludes to seventeenth-century vanitas paintings. While you're adding this to your basket, check out our recent interview with Emily Mae Smith here.
Adham Faramawy Feel Good Print
£195
Go technicolour with Royal Academy graduate Faramawy's photographic print, in which he sets out to explore how it is to inhibit one's body and feel through it. It builds on his work across a variety of media, informed often by the experience of cities, architecture and advertising.
£450
This silkscreen print confidently walks the line between its glossy reds and muted greys to create a dynamic piece. Anthea Hamilton takes up her wavy boot imagery again as an unusual building design.
£75
Calder's distinctive palette of primaries is sure to please even the most traditional of art lovers. Best known for his delicate mobiles in red, yellow and blue, this screenprint captures that essential energy and balance.
Ella Kruglyanskaya Lambswool Blanket
£560
Studio Voltaire has been leading the charge for unusual artist editions in recent years, as exemplified by this Ella Kruglyanskaya blanket. Who would have thought that an artwork could be both visually pleasing and practical?
£280
This Celia Hempton edition is a little gem of a work. The beautiful pastel shades soften the explicit subject matter—Hempton is known for her paintings of nude men who she meets on Chatroulette, taking a playful view of the frequent absurdities of the internet.
Jake & Dinos Chapman Glitter Print
£450
Maybe it's the fake smile when a kid dumps glitter in your hair at a birthday party, or maybe it's the forced grin acting as a mask in a demanding workplace. Either way, that face is just a little too uncomfortable to feel genuine happiness—something that the Chapman Brothers do so well.
Jean-Michel Basquiat Trumpet Framed Print
$200 / £156.73
You too can be on par with MoMA and own a Basquiat (a print, at least). Treat yourself or someone else to indulge in the chaotic colour and energy that this artist is famous for inserting into his pieces.
Maisie Cousins Limited Edition Print
£100
Gloopy, sticky, greasy… these are just some of the words that you might use to describe the photographs of rising star Maisie Cousins, the inaugural artist whose work is shown at our brand new project space Elephant West. This limited edition print captures all of the unsettlingly vibrant quality of her images, as striking as they are nostalgic.
Home Interiors
£6.50
There is something quite fitting about having a dose of David Shrigley's humour along with your first cup of caffeine for the day. With three options available, pick the one most likely to get a smile out of your barely-awake self.
$125 / £97.96
Be your own Urs Fischer and melt this candle bust as a statement art installation. Bonus points if you can reach Gagosian-level foot traffic to come and watch.
From $52 / £40.75
Whether you want to make that #foodpic stand out amongst the crowd on your timeline or just want to incorporate some more colour into your meal (look, Mum said there had to be at least three colors on your plate, that can mean literally on your plate), this dinnerware set is guaranteed to turn heads.
Twenty Iconic Film Posters by Saul Bass
£19.95
For the classic movie lover with unbearable blank walls in your life. Too specific? Film culture meets master design in these twenty posters designed by Saul Bass, one of the greatest American designers of the twentieth century.
$100 / £78.37
There was the painting, then the dress, and now: the vase. Go full Dutch and put some tulips in it.
Tom of Finland Cruise Duvet Cover
£86
The bedroom is your domain, and say so with this duvet cover. Just imagine—you can sleep wrapped up in art history, political and societal dissent, all courtesy of the homoerotic icon Tom of Finland. Sweet dreams.
Yayoi Kusama Plush Pumpkin Keyring
$50 / £39.18
This plush gourd keyring gives everyone the chance to take a little bit of Kusama, and her undeniable spirit, with them into their day.
£55
This cushion is designed by Justine Ellis, a London based printmaker who specializes in original, hand-screenprinted art and homewares. She is currently screenprinting fellow at the Royal Academy of Art in London. Don't miss her full range of boldly textured items for the home, inspired by mid-century art, architecture, textiles and ceramics.
£24
Science says the way we wake up and get going in the morning affects us the rest of the day. This bright coffee dripper is one step in making sure that someone special starts off on the right foot (and with a great cup of coffee).
Memberships and Donations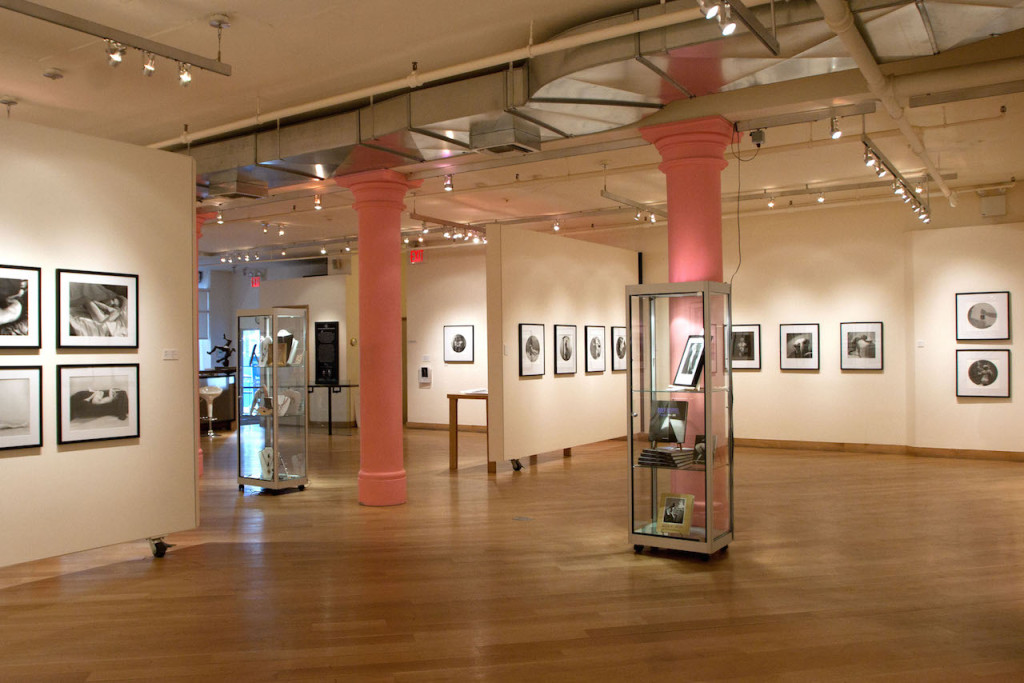 Leslie Lohman Museum of Gay and Lesbian Art Membership
Starting at $50 / £44.34
As the only LGBTQ museum in the world, the Leslie Lohman is in a class of its own when it comes to exploring the rich legacy of arts and culture and the queer community. Make a difference where it really matters.
Institute of Contemporary Arts Membership
Starting at  £16.66
Founded in 1946, London's ICA remains as radical a platform as ever, with frequent film screenings, talks and debates on contemporary visual culture. An essential accessory for any friend who prides themselves on their cultural clout.
Starting at £67
The National Art Pass is a unique model for gallery-goers across the UK, offering free entry to more than two hundred museums and galleries, as well as 50% off entry to major exhibitions at big guns like the Tate Modern and V&A. Not sure what to get an art-loving friend or relative? Get this.
Any amount
DIA is well known across the States for its longstanding commitment to the advancement and preservation of single artist projects, from intimate exhibitions to large-scale public artworks. They've worked with some of the biggest names around, from Donald Judd to Jenny Holzer. A donation on behalf of even the most discerning of art lovers is sure to go down well.
Any amount
This grassroots charity are out to improve social access to the arts in the UK, fighting to provide a clear pathway for working class students across the arts, humanities and social sciences. The elitism of the art world is in desperate need of a shake-up. Take action and donate now.
Starting at $10 / £7.85
We've all got that friend who's a print obsessive: the one who goes to all the book fairs and inhales the scent of a new magazine like it's a fresh apple pie. Printed Matter is a non-profit organization dedicated to the dissemination, understanding and appreciation of artists' books, and the brains behind the annual New York and LA Book Fairs. Don't hesitate on that gift donation—your friend will thank you later.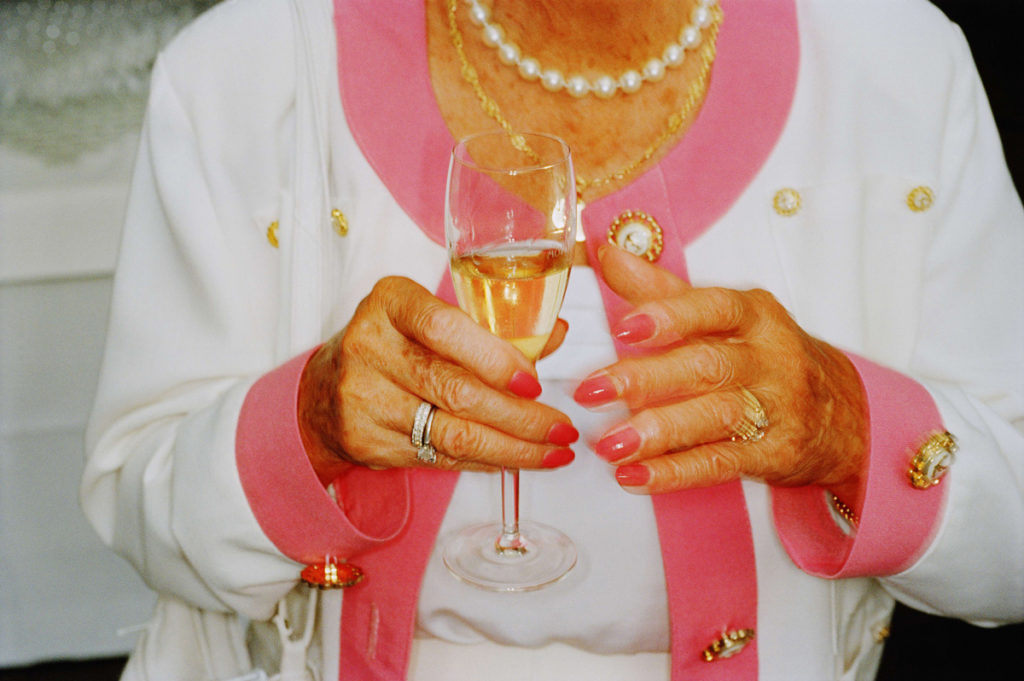 Starting at $25 / £22.17
This is one for your techy mate. Eyebeam bridges the gap between art and technology, offering studio space and resources to artists who require specialist tools to realize their projects. A radical programme of talks and seminars which critically engage with new technologies also features, and they require all the support that they can get.
Starting at £10/month
The UK's leading charity in the creative arts, Create offers funding to a range of local initiatives, from the small-scale right up to immense, ambitious projects, all in the aid of opening up access to the arts.
Martin Parr Foundation Membership
Starting at £25
For your photographer friend seeking inspiration. The Martin Parr Foundation focuses on preserving and promoting the works of British and Irish photographers. With several different choices of membership available, including a top-tier choice that even offers a private photoshoot with Martin himself, this first-class access pass to a great British institution is guaranteed to make a remarkable gift.