Grada Kilomba
The first large-scale installation by Portuguese artist Grada Kilomba lands at Lisbon's Museum of Art, Architecture and Technology this autumn. A composition of 140 blocks forming the silhouette of a cross-section of a slave ship, the arrangement evokes the cramped conditions of African slaves transported in the transatlantic middle passage. O Barco/The Boat will stretch to 32 metres in length along the mouth of the Tagus river, with the artist staging three performances throughout September and October, featuring intergenerational dialogues with Afro-descendant guests and music by Kalaf Epalanga.
Lisbon, from 3 September to 17 October
Art Basel
Eschewing its virtual viewing rooms for the real thing, Art Basel returns to the Swiss city for the first time in two years. Traditionally an art fair behemoth, this year's outing will be a more intimate affair. Highlights include the late Filipino-American artist Pacita Abad at Silverlens Gallery (hot on the heels of a major exhibition of her art at Bristol's Spike Island last year), showcasing textile works that combine batik fabric and richly detailed abstraction. Lisbon's Madragoa Gallery will appear at the fair for the first time, with a mixed-artist booth that includes Polish photographer Joanna Piotrowska and multidisciplinary South African artist Buhlebezwe Siwani.
Kyotographie 9
The city of Kyoto's annual photo festival is back for its ninth edition this September. Celebrating photographic talent both from Japan and further afield, this year's Kyotographie features a special focus on French photography. This year's KG+ Select award winner is Chinese artist Yingfei Liang for Beneath the Scars, her project exploring the lives of survivors of sexual violence through staged images that subtly evoke the visceral experience of embedded trauma and buried memories.
Kyoto, from 18 September to 17 October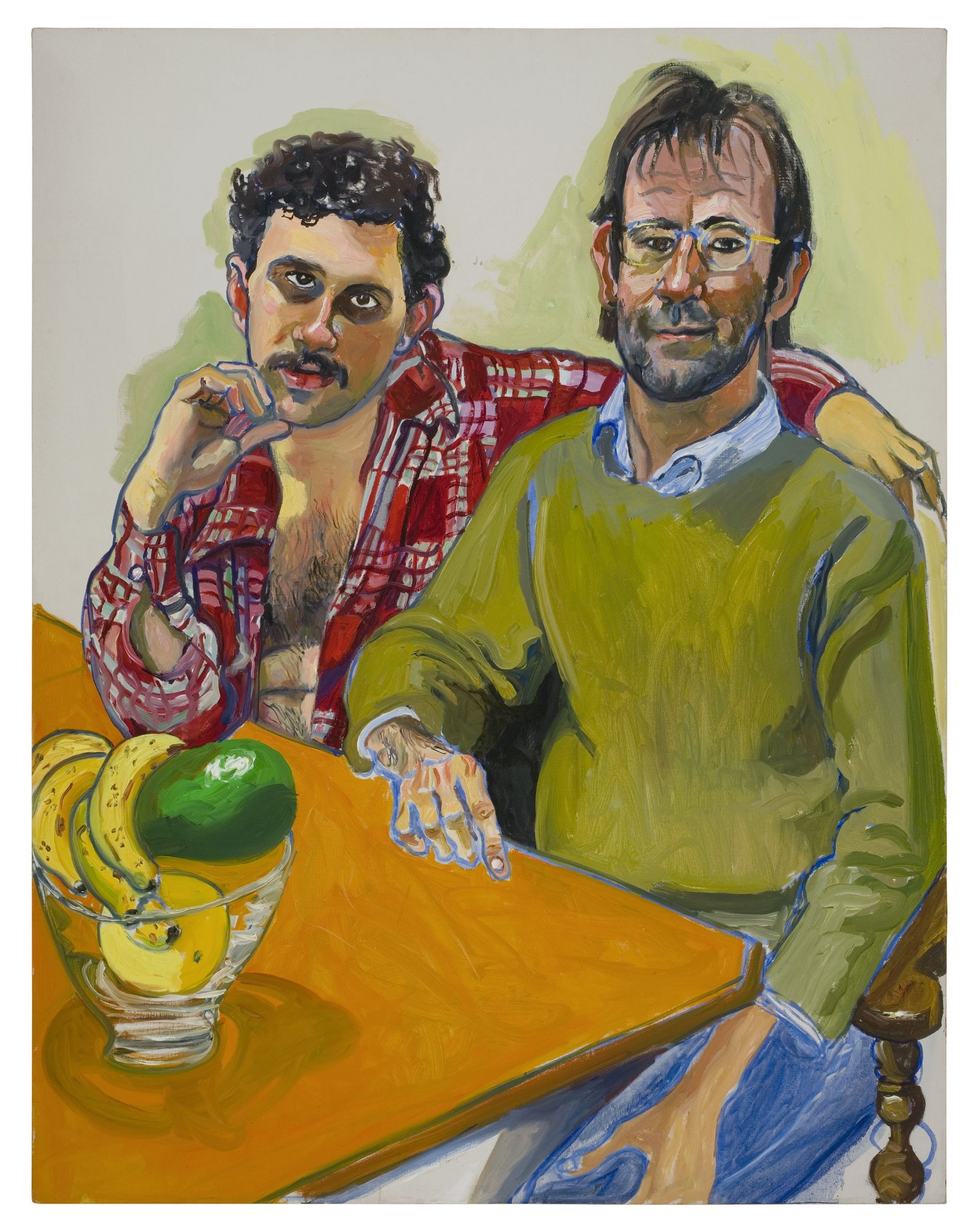 Alice Neel
New York's standout exhibition of the past 12 months makes its way to Europe as the Guggenheim Bilbao stages Alice Neel: People Come First. Neel (who died in 1984 aged 84) consistently documented New York City in her portraits of its residents, many her neighbours and friends. A radical painter for whom portraiture was a means of personal connection to those around her, her stated aim was to celebrate the "dignity and eternal importance of the human being". Vital and exhilarating in both the scope of her subjects and irreverent ease with her medium, this retrospective (the first of its kind in Spain) offers an insight into a singular practice that stretched across the 20th century.
Bilbao, from 17 September 2021 to 6 February 2022
Kaye Donachie
The women who appear in Kaye Donachie's evocative paintings are taken from archival images of radical figures from history. These unconventional female subjects come to life in sensual brushstrokes, imbuing them with new agency and fervour. Donachie's latest solo exhibition, Into The Thousand Mirrors, at Lismore Castle Arts in County Waterford, Ireland, takes as its focal point the extraordinary character of Maria Lani, a silent film actress who inspired an unmade film script by Thomas Mann titled The Woman of the Hundred Faces. "I want to portray an intimate revising of these characters," Donachie told Elephant in 2018, "in order to converse with images through the eroticised quality of paint."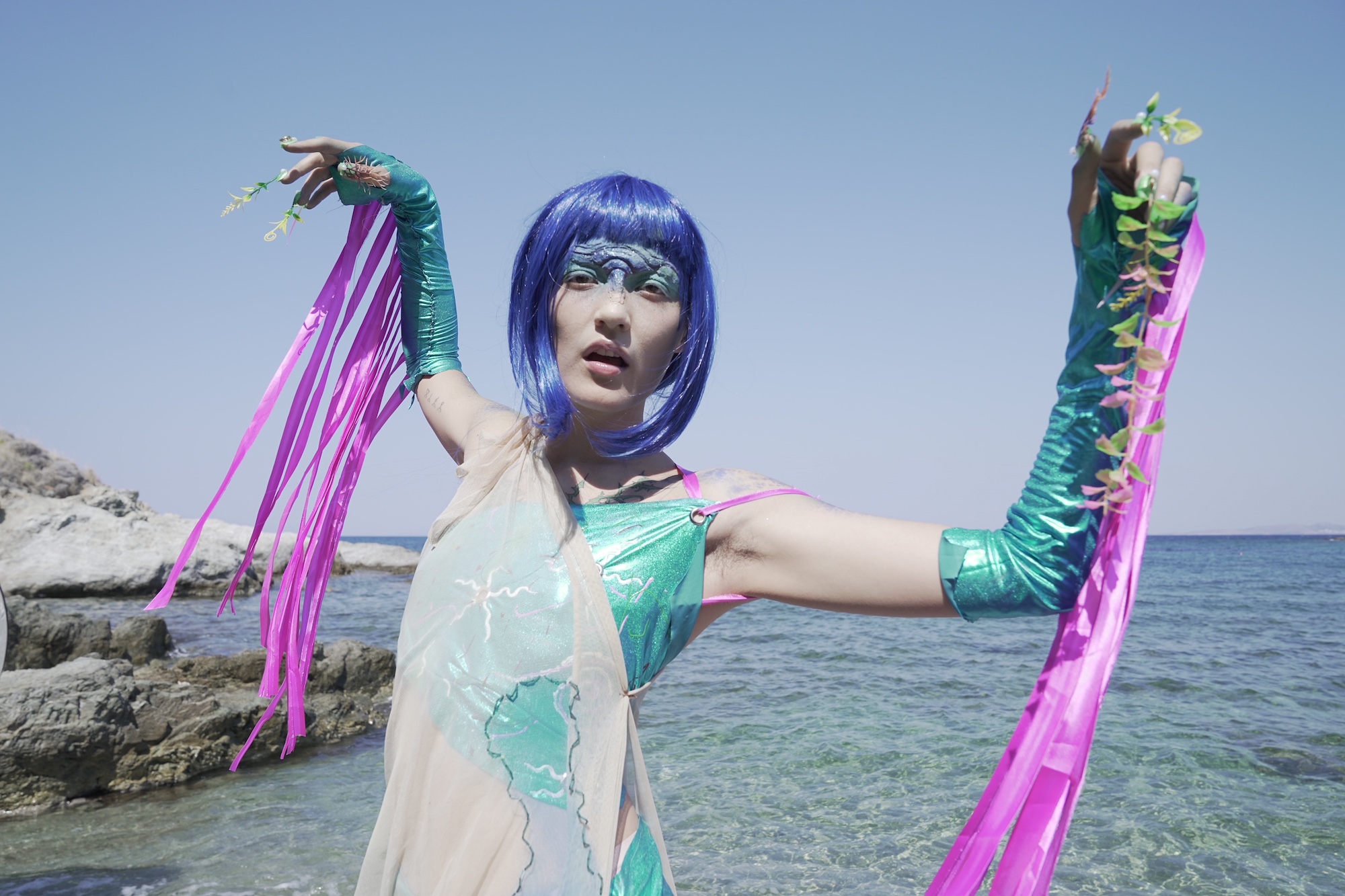 Athens Biennale 
Featuring 80 artists based in North and South America, the Caribbean and Europe, the 7th Athens Biennale is subtitled Eclipse and will prompt viewers to consider parallel worlds and futures while also drawing on queer theory and historical perspectives. Co-curated by the art collective Omsk Social Club and Larry Ossei-Mensah (co-founder of ArtNoir and formerly of Detroit's Museum of Contemporary Art) under the artistic direction of Poka-Yio, Eclipse will include artist 'interventions' alongside traditional exhibition formats, featuring game play, gossip and digital visualisation.
34th Bienal de São Paulo
Delayed by a year due to the pandemic, the São Paulo Bienal tempers its sombre note with optimism, as reflected in its title, Though It's Dark, Still I Sing. Established in 1951, it is the second oldest art biennial in the world (after Venice), and held in the remarkable Oscar Niemeyer-designed Ciccillo Matarazzo Pavilion. Curated by Jacopo Crivelli Visconti, it follows a year that has seen Brazil suffer severe loss of life to Covid-19, largely due to government negligence in the face of the crisis. Featuring 91 artists from around the world, it reflects on a country in flux, with shafts of light to be found in reliance and resistance even amidst the darkness.
São Paulo, from 4 September to 5 December