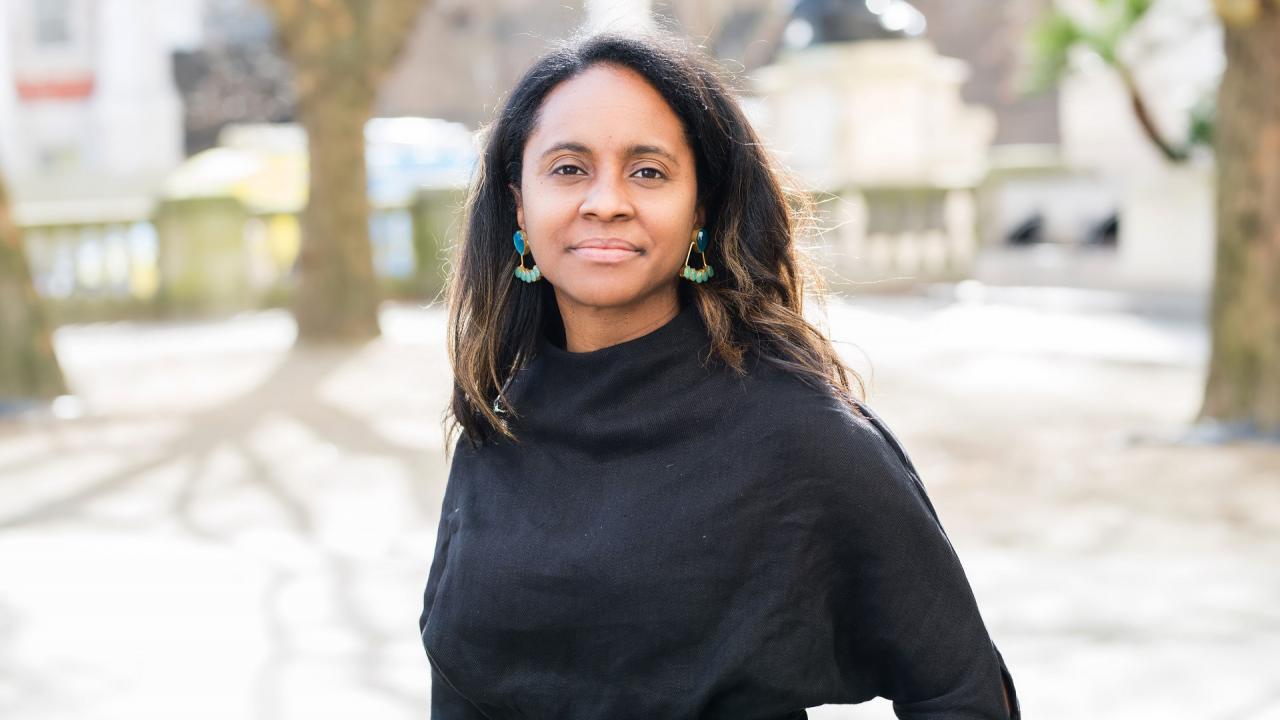 Zoe Whitley curated the critically and publicly revered Soul of a Nation: Art in the Age of Black Power exhibition at Tate Modern in London. The show is now at The Broad in Los Angeles (until 1 September), and Whitley is about to undertake a brand-new, career-defining opportunity, curating the British Pavilion in Venice with the artist Cathy Wilkes, while simultaneously taking up her new post as senior curator at the Hayward Gallery.
You are curating the British Pavilion at the Venice Biennale this year, as the first curator to be selected following an open call from the British Council. It's surely a career pinnacle…
I know, I'm very excited. The open call was for people in the non-commercial sector who had been working for a certain amount of time in Britain. You have to prove that you know the British art scene, and that you can work with artists on a one-to-one basis and within a listed building. You also need an institutional attachment and have permission from your employer. Tate have been brilliant, and my application was supported by my director.
It's such an intense process to work on too!
I think a lot of people have a sense of what curating is like from seeing Charlotte on Sex and the City. I know that's a dated reference, but still! The idea that you're looking glamorous and saying, "Oh, a little to the left", then "Let's go get cosmos"—that is not what it is at all. The interview process was a lot about working out if you could be calm under pressure and understand that even if you're named as curator, you have to work as part of a team. Ultimately, you have to care about what the artist wants to convey first and foremost, and work within that structure.
You also have to be a spokesperson, promoting and giving interviews.
It's really about giving some sense of why this will be relevant to a British audience back home, who might not have the same opportunities to physically go to Venice. How do you find ways to make it matter beyond the art world? Art can engage with big issues and make us feel deeply, but at the same time, you don't have to alienate someone else, and be so highbrow that someone has to have a PhD to understand it.
There's definitely a notion that if you're given the material, the wall text or the guide, then you automatically understand. But that's often not the case, especially with Cathy Wilkes's work.
Not at all. Her work is not about an Instagrammable moment or explaining something in 140 characters. You just have to be with it and come to your own conclusions. You need someone to say, "It's ok not to know" or "I don't have all the answers", which is a pretty unusual thing for a curator to do. Most importantly, I want to say to the audience, "What you feel about this work matters."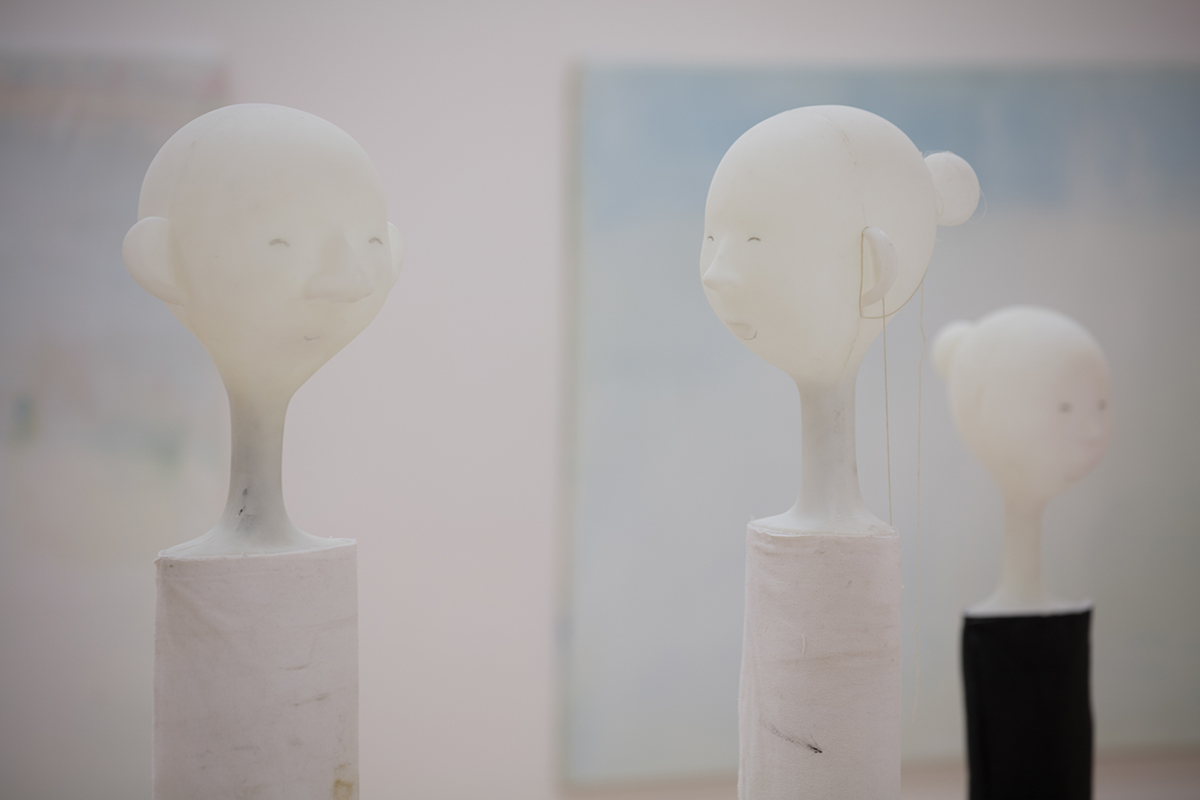 That's why it can be so wonderful to view art with people who are not considered to have any expertise, such as friends or family.
Really productive things can come from that. When I take my daughter to a show, I get her to lead me around or tell me why she likes a particular piece. When she was really little we went to see the Walk Through British Art at Tate Britain, and she stopped me in front of Chris Ofili's No Woman No Cry. She said "Mommy, this painting makes me happy and sad." I asked her why she thought that. She replied, "It's covered in glitter and that's happy" but then she explained that the lady was crying, with a boy in her tears, so that was sad.
How do you have a conversation with a three-year-old about racially motivated murder? I used a euphemism and explained that the mother was crying because some mean boys took her son away, which of course made sense to her, without getting into things that would be far too heavy for a little brown girl to take. I didn't read her the label or say, "Well of course this is important because it's a Chris Ofili", we were literally just talking about the things that she could see—glitter and tears.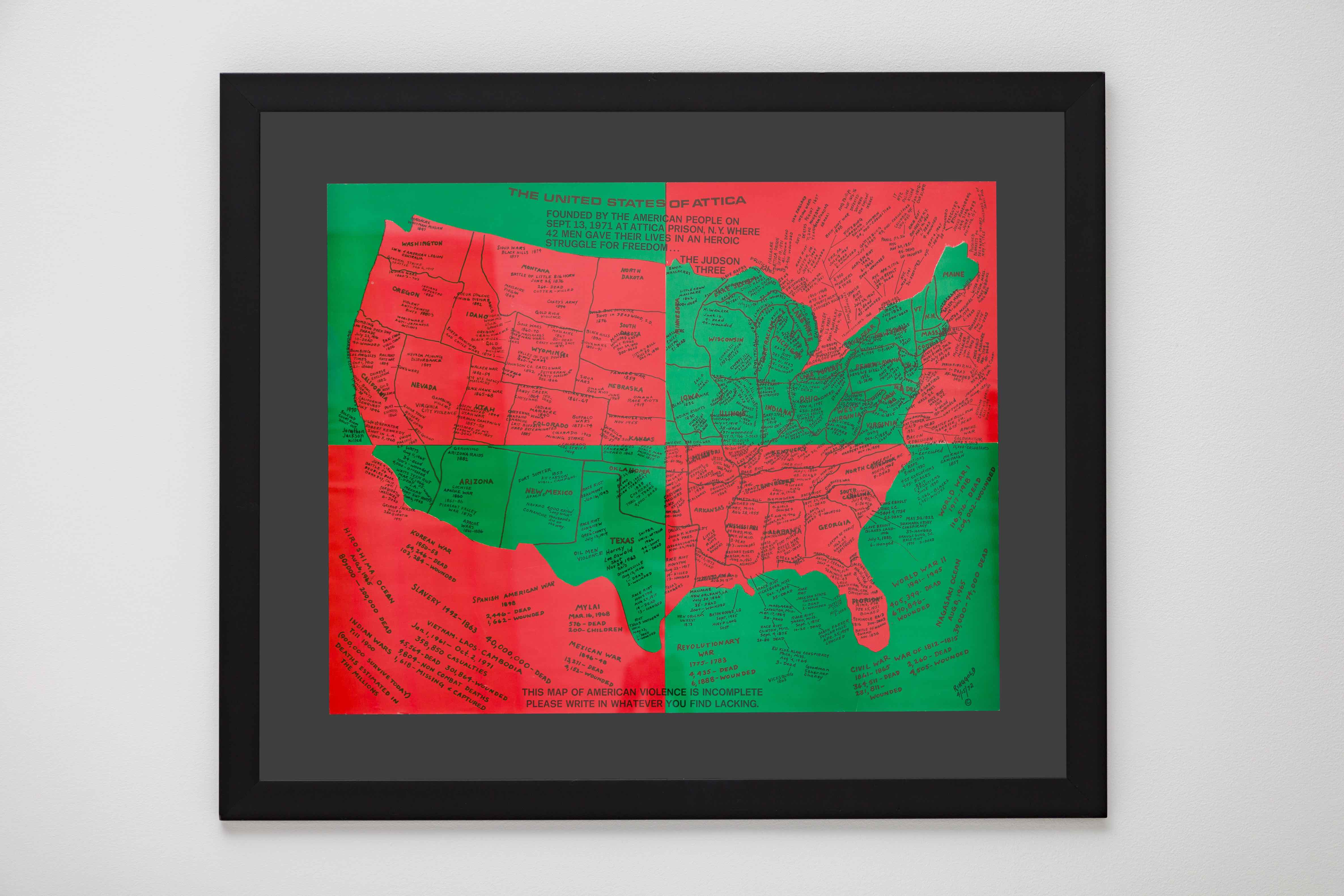 You've spoken before about how Soul of a Nation was all about showing so many different artists, groups, ideas and ways of working.
In an exhibition like that it was possible to show, as opposed to say or tell. What's happening in the space has to be its own thing, so people can get it, whether they read the little labels or not. That's what we kept seeing with Soul of a Nation, especially with young people, who would often come back with their parents. A Sikh family wrote a comment card explaining that Frank Bowling's Middle Passage reminded them of their own journey to Britain. The parents were prompted to talk to their children about the sacrifices their grandparents made. That wasn't explicitly in the painting, but it became a way to have this interaction that really mattered.
The queues for the show spoke for themselves.
It blew my mind every day. People who hadn't been to Tate before, or didn't feel it was a place for them, could find something there, and then also find it in the other galleries and the collection. Thanks to the Ford Foundation, we commissioned films with the likes of Cecile Emeke, Zawe Ashton and Kahlil Joseph, who spoke about the artists who were of interest to them. People who might never visit the exhibition could come across the online video with Kahlil, because they know he worked with Beyoncé on Lemonade, or Cecile Emeke, because she has a following with Strolling. Suddenly they're thinking, "Oh wow, she likes an artist called Faith Ringgold, this woman is interesting!" There are so many valid points of entry, the museum or the exhibition is only one of them.
The Venice Biennale
From 11 May to 24 November, various locations, Venice
VISIT WEBSITE