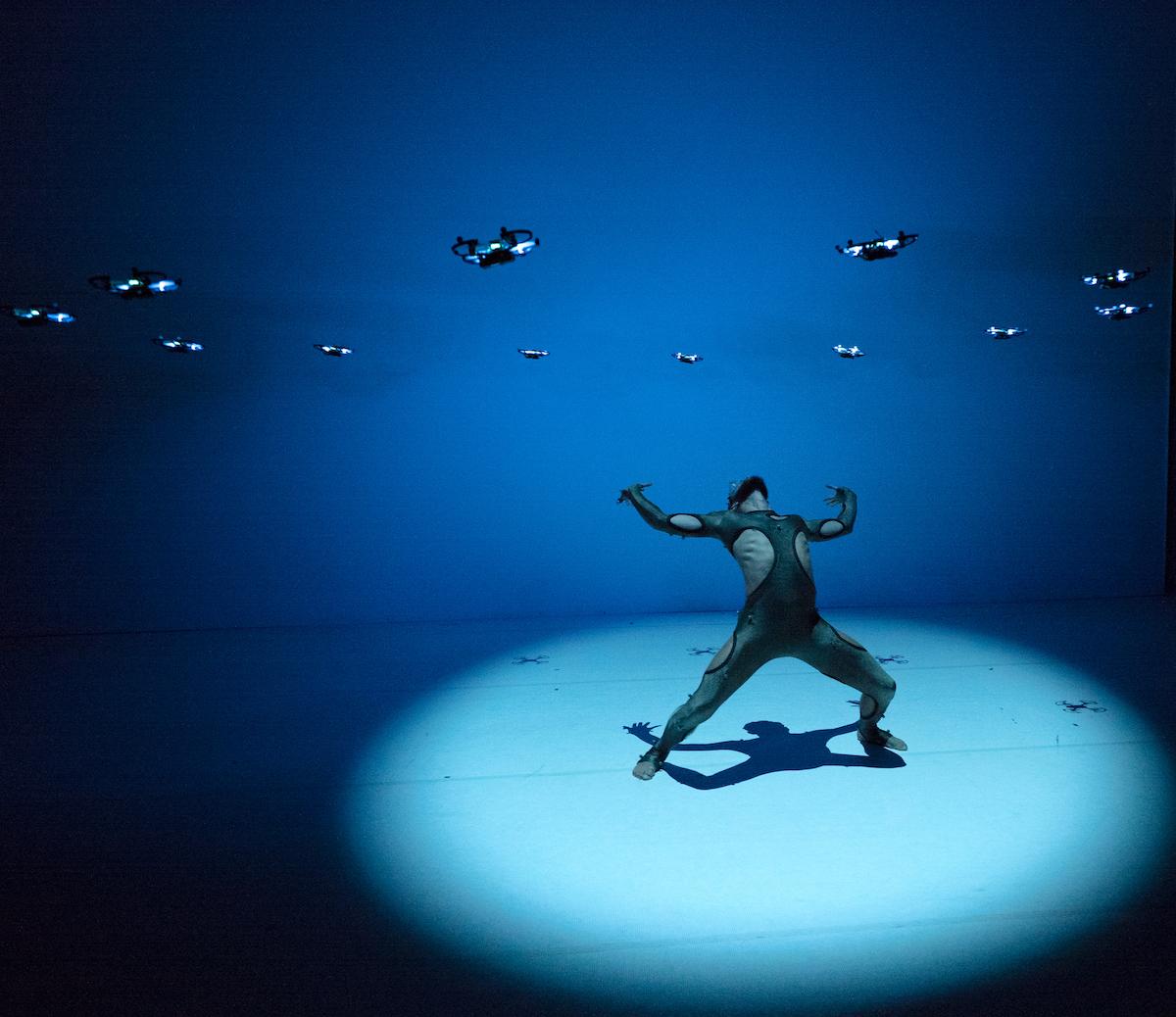 The art of illusion elicits an ageless fascination, whether it's in the form of sensory-tripping visuals or physical performance. Dutch choreographer David Middendorp mixes these media with future-tech twists in his Netherlands-based contemporary dance company Another Kind of Blue, founded in 2008, and now bringing its latest touring production, Flirt with Reality, to London's Peacock Theatre. Dancers, digital visuals and drones flow and take flight through its sleek and heady set-pieces.
Middendorp originally honed his skills across international dance institutions including The Hague's Royal Conservatoire, Rotterdam Dance Academy and Juilliard in New York, as well as developing his own productions at Korzo Theatre, back at The Hague. He credits his mother and father (a visual artist/illustrator and civil engineer, respectively) for his early interest in creative tech, but he also readily admits that AKOB's visions have really soared through prime-time exposure—in particular, finalist slots on the TV competitions America's Got Talent (with the romantic shadowplay of Blue Technology in 2014) and Britain's Got Talent (2016).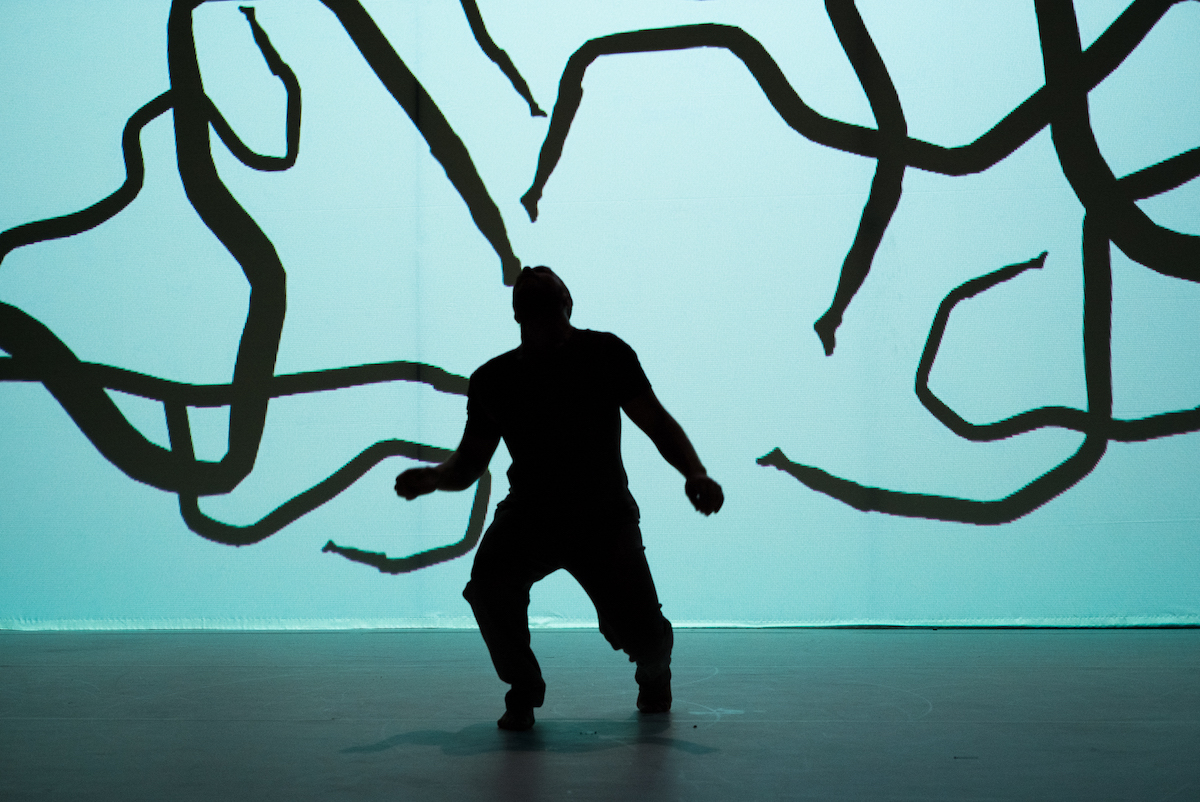 "He does wryly concede the constant fear of onstage tech glitches: ghosts in the machine"
"It wasn't until after joining America's Got Talent that I realized I really liked making work for a broader audience," explains Middendorp, cheerfully. "I found it a great creative challenge to make work that appeals to the broader public, while retaining my artistic ideas. I really enjoy searching for a clear balance in communication—but not so clear, that there's no more space for a viewer to fill in parts for themselves. My plans didn't fit with Korzo anymore and so I started to focus solely on AKOB."
For Middendorp, whose company builds bespoke software for its performances (its debut app for multimedia performance was entitled Kandinsky), the relationship between contemporary dance and tech remains logical and progressive. "Often people view technology as something cold and distant," he says. "I believe it is something that makes us the beings we are; if you take technology away from us we are not very different from other animals. So, you could say technology is probably the most influential element on human culture. It feeds us, dresses us, brings us to work, keeps us healthy, enables us to express ourselves and so much more."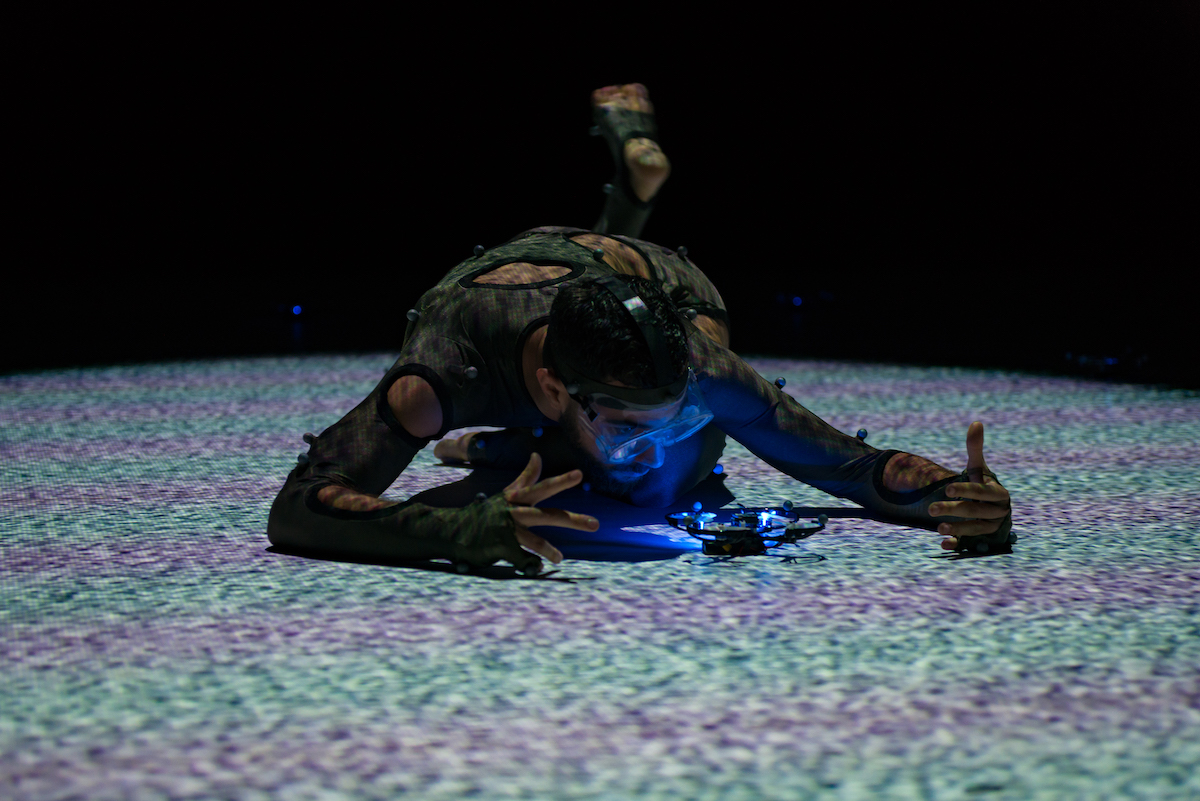 Many of the elements featured in Flirt with Reality are the result of years of fine-tuning and creative upgrading; Middendorp mentions that AKOB's Airman set-piece, combining human dancer and drone formations, made its initial moves almost a decade ago.
"Each time the technology got more complex and refined," he says. "It took so long because we took a very active part in developing the technology. A big new step in Airman was the live interaction with the swarm of drones; it's a difficult manoeuvre because you can't prepare for every eventuality. Also, the dancers are free to improvize, so each performance is different.
"One other set-piece I am happy with are the bits that make up a simple computer in Game Engine. The dancers build a circle of piled-up blocks. Each block has a black and a white side: like an 'on' or 'off' switch in a computer. This computer is programmable by the dancers in the circle, and influences the dancers on stage by generating a bit stream."
Middendorp describes his use of drones as "flying 3D pixels… the swarm could make the shape of a human". He doesn't appear to find anything sinister about these aerial robots (despite their undeniable link to modern warfare); he does wryly concede the constant fear of onstage tech glitches: ghosts in the machine.
Perhaps the most subversive element of AKOB is its whole-heartedly populist presentation, even as the tech underpinning it is wildly experimental. Their palettes are immediately expressive (with plenty of cool blues) performance narratives tend towards sentimental themes, and even their soundtrack music centres on catchy mainstream hits, from the likes of Britpop veterans The Verve to Danish pop outfit Lukas Graham. Contemporary dance itself is still frequently regarded as a rather exclusive "high art"; how has AKOB's television success with America's Got Talent etc impacted on that perception?
"I like to know how and why. There is never a final answer"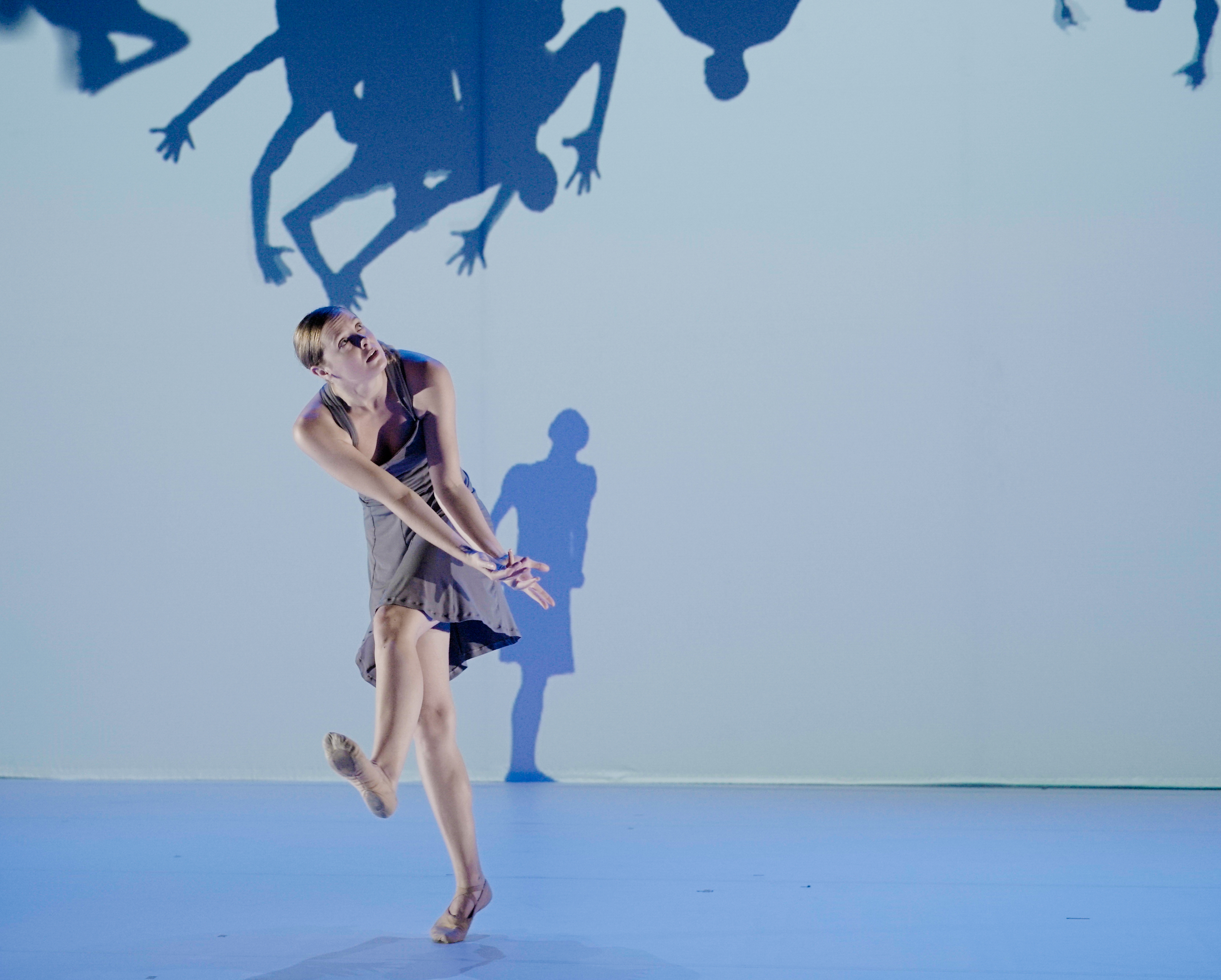 "I might not have changed this view completely but I hope I did a little," replies Middendorp. "What I really like is the fact that the show is seen by such a wide-ranging audience. Most of the work is visually appealing, but never without a dramaturgical reason."
For Middendorp, there is still untapped creative potential at the man-machine interface. "In the future, I'd like to be able to keep developing new dance as well as new technology," he says. "What I try to carry with me, from all the artists and people that have inspired me, is their curiosity about the world around us. I like to know how and why. There is never a final answer; you can always ask again: but why?"