What We Learned This Week
Eagle-eyed American football fans watching the Superbowl last Sunday will have spotted something of an unusual interloper in the ad-break: none other than Andy Warhol. The artist was featured in the Burger King ad—naturally, munching on a Burger King Whopper, after a brief tussle with a ketchup bottle—with the brand debuting the #EatLikeAndy hashtag. According to a piece on AdWeek, "the vast majority of about 400 Super Bowl viewers surveyed by 'on demand user insights platform' Alpha said they didn't recognize [Warhol]—or even know that he's been dead for more than thirty years."
A new film about Picasso has just been released across UK cinemas. Entitled Young Picasso, the film is directed by Phil Grabsky, who's previously turned his lens on Claude Monet in a movie of the same name. Young Picasso looks, as the title suggests, at Picasso's earlier years, with a focus on the cities of Malaga (the artist's birthplace), Barcelona and Paris and the influence they had on his work. The film includes a close look at Picasso's works, of course, and also offers insights from his grandson Olivier Widmaier Picasso, and letters from "friends and lovers."
A tiny little toot of our own horn here, with the news that our very own Elephant West curator Becca Pelly-Fry is to curate an exhibition of installations for the Affordable Art Fair, which runs from 7 to 10 March in Battersea, London. Pelly-Fry has selected six large-scale works for the Platform Projects section of the fair, who she says "will offer some new perspectives for the visiting audience to the fair, with elements of interactivity and lots of colour". The broader theme for this year's fair is colour, and elsewhere work will be on show from artist-in-residence James Burke and abstract pop-artist Robert Dunts; alongside a "Kaleidoscope of Colours" workshop with illustrator Alice Nyong and Faber-Castell.
New York institution MoMA has announced that it will be closing in June to reopen as a "more inclusive" museum in October, the Art Newspaper reports. A $400m expansion will take place during the closure, with a focus on presenting more "historically under-recognised Modern and contemporary artists". The shutdown will last from 15 June to 21 October, reopening with solo shows by Betye Saar and Pope L. and a survey of Latin American art with works donated to MoMA by Patricia Phelps de Cisneros.
First, an architecture practise won the Turner Prize; now, an artist has won a prestigious architecture award. Artist Holly Hendry has been announced as 2019 Arts Foundation Fellow for Experimental Architecture. The £10,000 award from the Arts Foundation "was conceived to bring to light discussions about what new meanings architecture, art and design are bringing to address spatial issues and what role does experimentation play in contemporary practice", says the organization. The other finalists were Chris Hildrey, Lawrence Lek and Public Practice; selected by judges Amanda Levete, Justin McGuirk and Theodore Spyropoulos. The criteria for the award included the "need and desire of the applicant to push the boundaries of how we can explore, experience and create space in its many forms", says the Arts Foundation.
Quote of the Week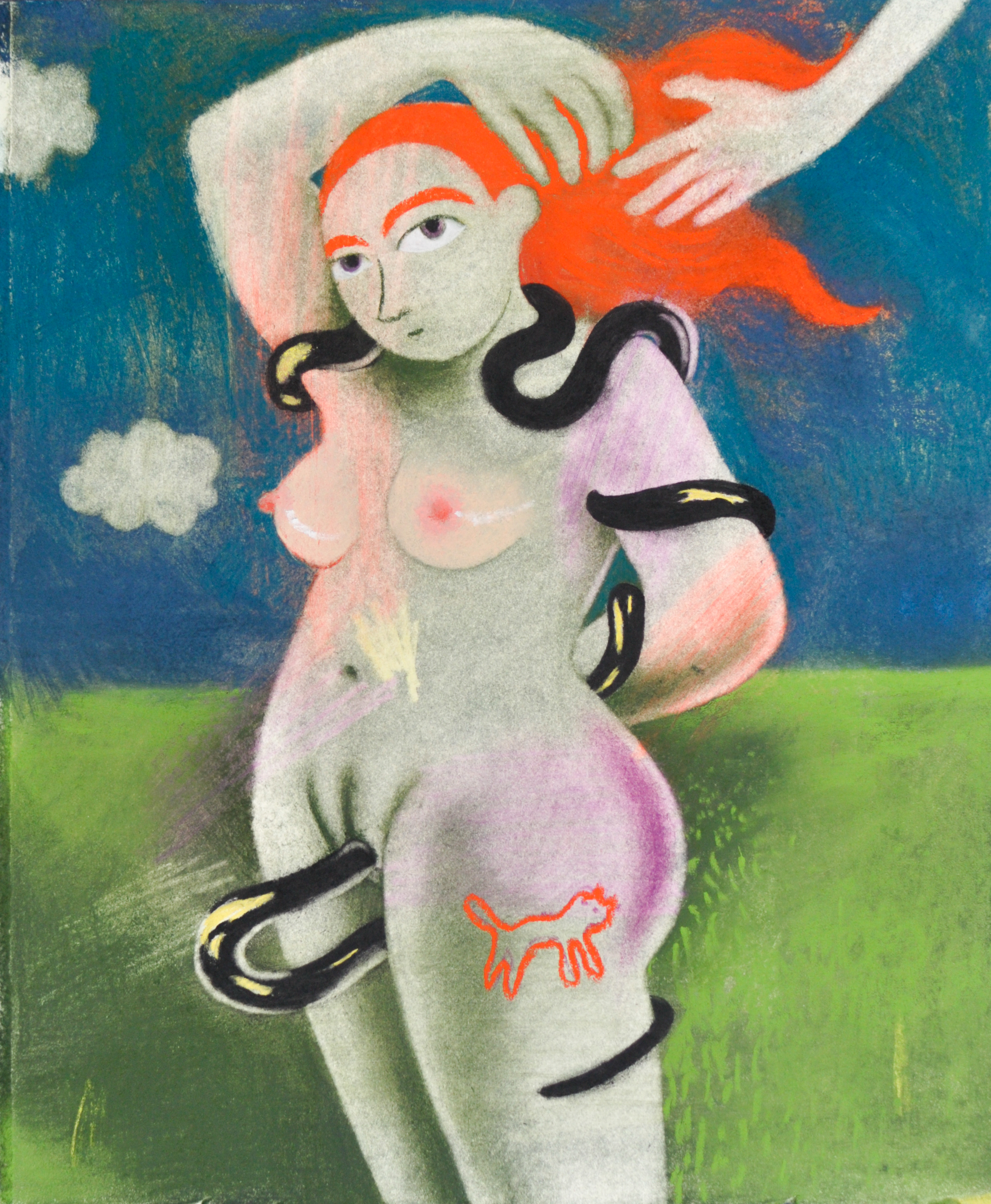 "Nudity isn't always erotic but the nudity in my drawings usually is. I can't think of anything more boring to draw than clothing"
—Sara Anstis talks us through her sensuous pastel worlds of mischievous women, where eroticism and empowerment go hand in hand. 
Exhibition of the Week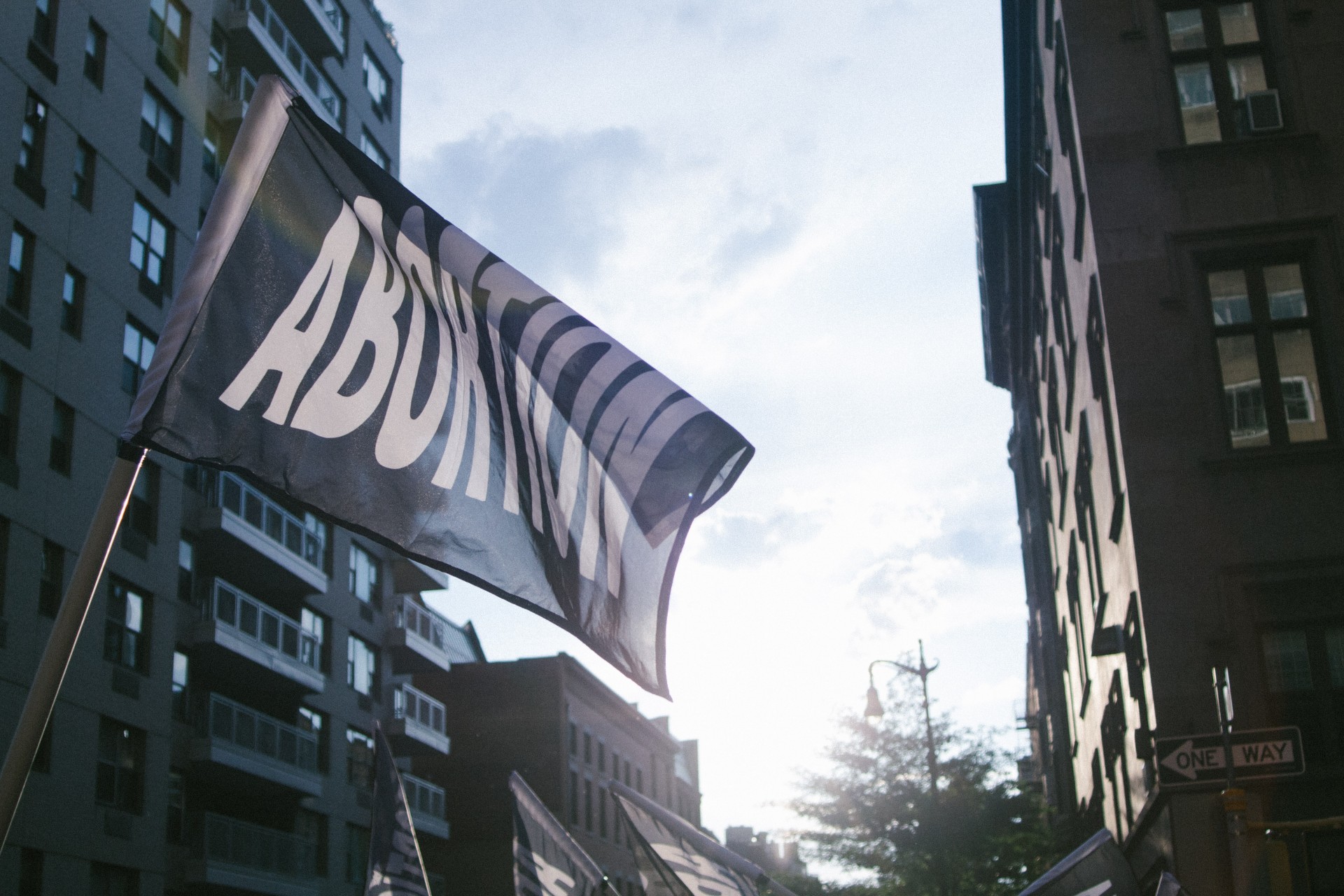 ProAbortion Shakira: A Thank God For Abortion Introspective, Viva Ruiz, until 10 March,  Participant New York
Viva Ruiz's Thank God For Abortion (TGFA) project takes in sculpture, costume design, photography, video pieces, writing and "assorted propaganda"; with the exhitbion accompanied by a series of performances and talks. Before being displayed as artwork in the Participant gallery in New York, TGFA had a practical purpose: the riot shields, flags and t-shirts have been used in protests and parades, including the June 2018 New York City Pride Parade. "Finding a stage in the streets and in nightclubs, TGFA brings abortion and spirituality into proximity," says Participant. "Activating a femme pop frequency, ProAbortion Shakira works with glamour and performance as easily absorbed forms to disseminate complicated messaging, combining references to Latin pop music, telenovelas, and talk shows."
Instagram Account of the Week
If you're obsessed with The Fall, Arthur Russell, Chris & Cosey and pretty much any Good Music, you will be equally obsessed with Turbo Island. As hilarious as they are smart, the brand bills itself as making "colourful and cocky t-shirts for music geeks and cartoon freaks", and its Instagram is a veritable snort-your-coffee-out-laughing treasure trove of images. Be warned though: if you go on their site to "just buy a present" or for "a little browse" you will end up spending obscene amounts of ££ because everything is so brilliant (and I speak from experience).