Of all the categories which subdivide pain, angst is perhaps the one given the hardest time. Its presence is hard to put into words, leading to an overuse of a term subsequently accused as baseless or self indulgent. This is perhaps where the abstract illustrations that poetry and art provide come in useful.
In recent years poetry seems to have been infiltrating the art world. You can see it everywhere, from the lyrical voiceovers of Camille Henrot to the scrawled lines of artists like Karl Holmqvist drawn on gallery walls. A cynic might say the omnivorous art world craves the apparent credibility of a form as of yet unhindered by a hefty price tag. Alternately, with our lives increasingly mediated in words online, it is no surprise that artists turn to text. With this mind, it seems an apt moment to seek out angst in the words of artists who write poetry, poets who make art and, naturally, poets who write poetry.
Ocean Vuong: Telemachus
As with many of the poems in Ocean Vuong's TS Eliot Award-winning collection Night Sky with Exit Wounds, Telemachus weaves together myth and Vuong's own history. He speaks about an absent father, with a "face/not mine – but one I will wear". The poet is constantly questioning his identity as trans-national (Vuong emigrated from Vietnam at two years old), living in the shadow of the trauma of the Vietnam War, and as queer. The angst in this collection is in the recognition that given life's uncertainties answers are perhaps not possible.
Jenny Xie: Rootless
Rootless is taken from Jenny Xie's debut (and multi-award-winning) collection, Eye Level, published earlier this year. The poet describes a solo journey taken "Between Hanoi and Sapa", where the solitude of travel means that as she moves through, "trying on each passing town for size", she is the only constant—leading to meditations on the interior self and the tensions of travel. The latter is in part investigated in the gorgeous line "My frugal mouth spends the only foreign words it owns." These are wonderful words which in their lyrical clarity might just help you out in a moment of angst.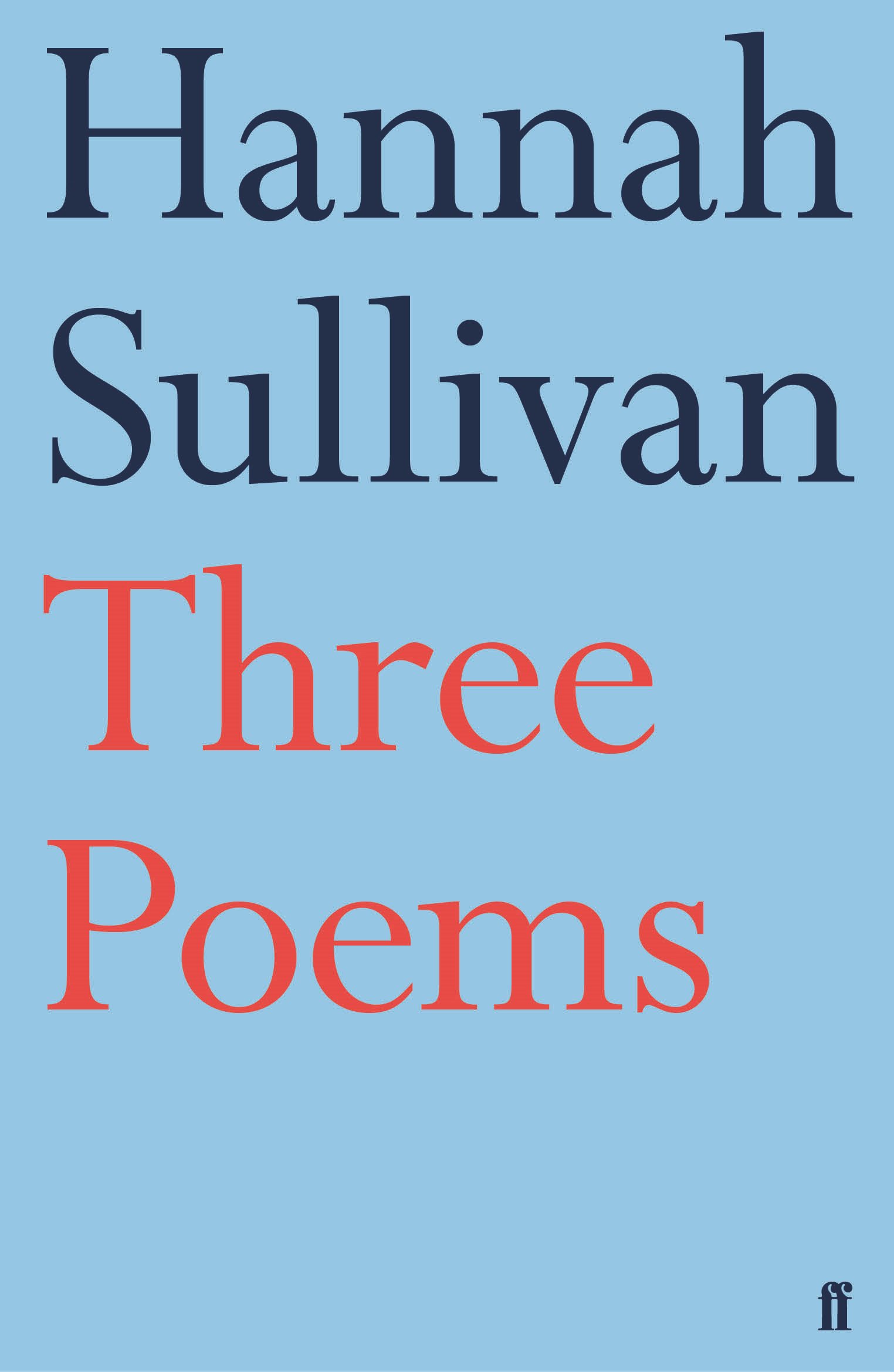 Hannah Sullivan: You, Very Young in New York
You, Very Young in New York, is from another debut collection published in 2018, Three Poems by Hannah Sullivan. The poem opens on a New York street scene, where a young woman "with one arm raised, waiting to get older" appears entrenched in a youthful ennui which accompanies her attempts at "lost innocence". Perhaps in part autobiographical, the tale is told with the clarity afforded by time; an intimate insight into universal growing pains.
Martin Creed: I Don't Know What I Want To Say
Oh isn't it hard when you think you know what you mean (although you're not sure) and you want to try and tell someone. Martin Creed's stream of consciousness is a sympathetic gut reaction to this problem, shared by both poets and artists alike. This is pure, unedited angst.
Ed Atkins: A Primer for Cadavers
It may be a bit misleading to call Ed Atkins's A Primer for Cadavers a poetry book, rather it is a collection of theatrical scripts, short stories, and a kind of prose-poetry hybrid. Atkins has previously said that writing is the first step in his creative process, and even if a text doesn't make it into the finished film, it forms a backbone, which just goes to show that if anyone has tested the waters between writing and art making, it's Ed Atkins. His text and films alike contain excessive depictions of bodily fluids, block capitals and bombastic phrases that simultaneously repulse and hook you.
Anne Carson: Nox
Anne Carson's Nox is an elegy to her late brother, Michael, which questions the intricacies of grief, and the pull of mourning. Her own investigations are reflected in the form of the book, which takes the form of a collaged accordion of notebooks. In sympathy with its fragmented form, in 2011 Carson collaborated with choreographer Rashaun Mitchell to create a performance combing text, music and dance.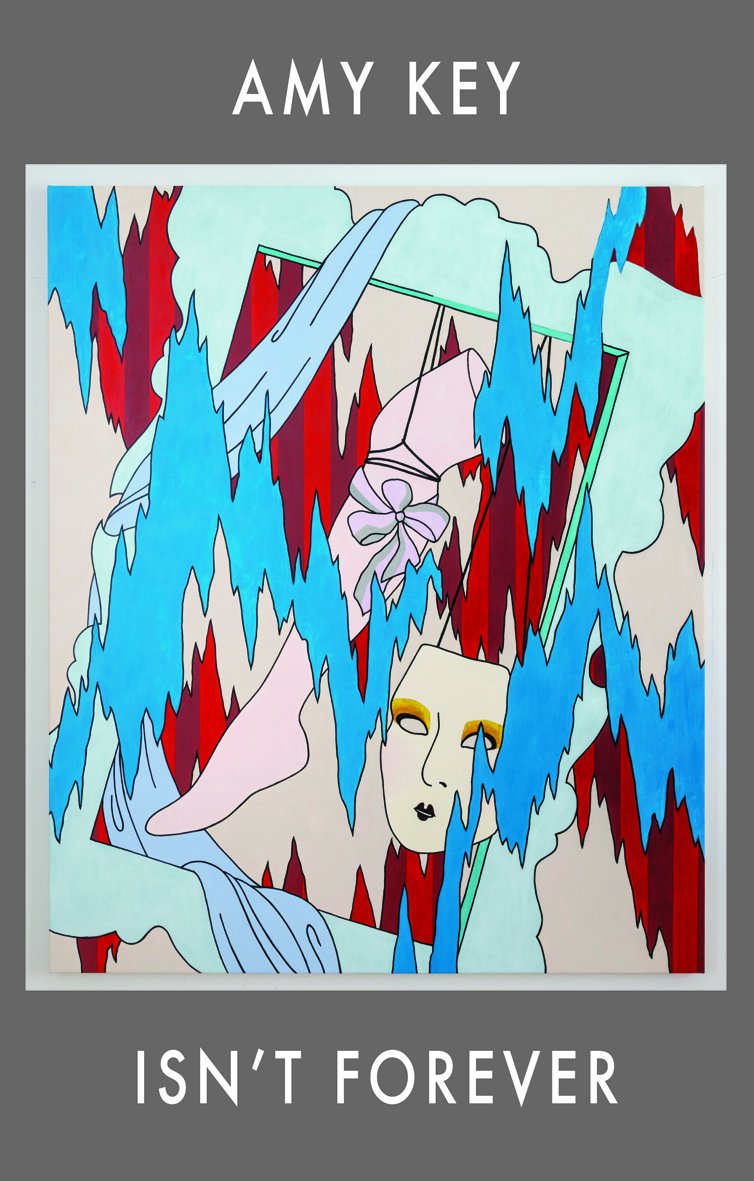 Amy Key: I Disowned My Real Pain & Engaged With Its Subordinates
"despicable neediness, heroic guilt and undetectable envy. Each day/ I woke trussed up with this hernia of failure, bleat bleat." The poet appears ashamed to articulate her complex web of feelings, second guessing whether it is necessary or a "hernia of failure" to do so. She conflates her internal and external pain—her "whole body a throat stoppered by tears", to give perhaps an alibi for how she feels.
Henri Cole: Blur
Over the past forty years Jenny Holzer has become famous for disseminating didactic aphorisms in public spaces. In Xenon for Peggy Guggenheim (2003), Holzer branched out to project the poetry of Henri Cole onto the Palazzo Corner della Ca' Grande in Venice. Once illuminated and given a lot of wall space, his emotionally charged words become totally overwhelming and very angsty indeed.